Did you know that colors evoke a deeply psychological response in people?  Far beyond the simple observation of, "That's purty," or, "I like that," colors can affect our mood and performance.   Marvel Superhero Island in Islands of Adventure was a fabulous place to put these ideas to the test.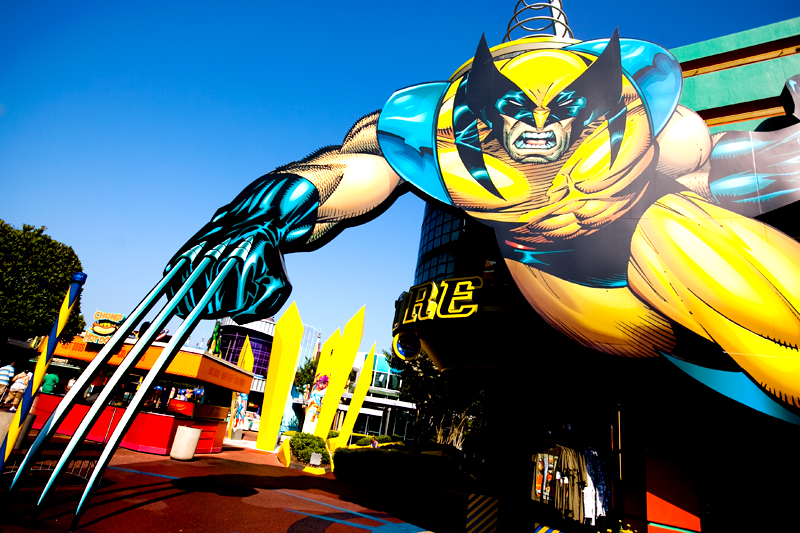 Take this fella, for example.  His get-up is composed of mostly yellows and blues.  Yellow is thought to speed up a person's metabolism and cause them to be quicker to anger or get upset.  Blue is thought to enhance performance (which is why many gyms are painted with blue walls!)  I guess this guy wants to challenge himself by pissing off his opponent and making them stronger at the same time?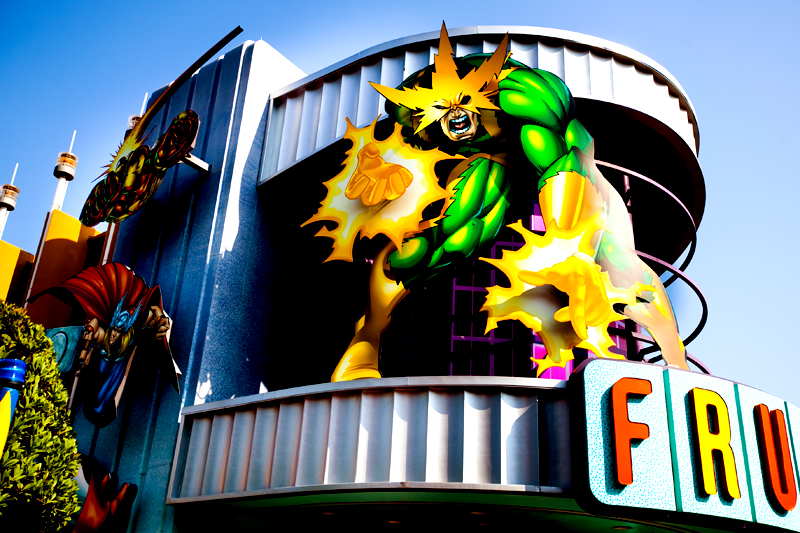 It's said that few people can wear a stark green without appearing nauseated, due to the clash with certain skintones.  If that's true, I guess this dude wants to appear sickly to his enemies so he can garner sympathy, and then when they least expect it.. KA-POW!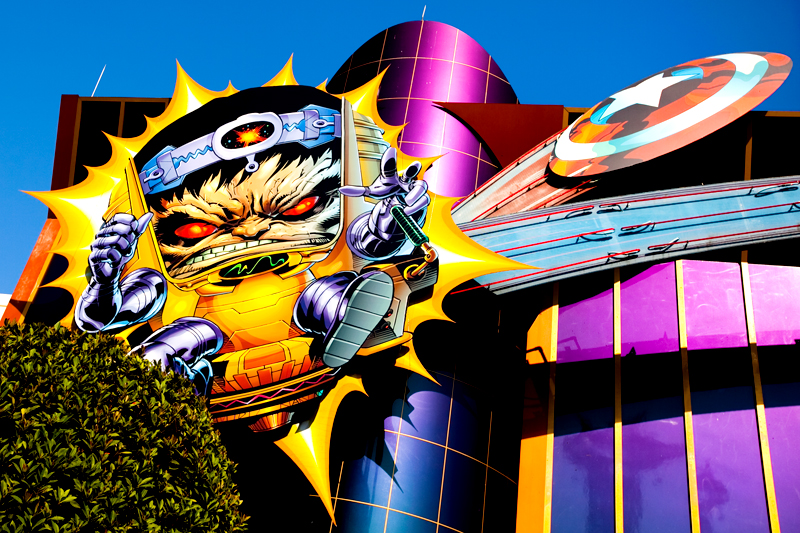 Use of brilliant and bright colors together is seen in nature as a way to attract mates and ward off predators.  Considering this lad is a bit vertically challenged, I guess his strategy is to just scare everyone away.

Miss Boop here has got it all figured out.  Red supposedly stimulates the brain.. especially the male brain.  Just look at that yellow dude to her right (well, your right, her left) trying to sneak a peek.  Uh huh.  He's not fooling anyone.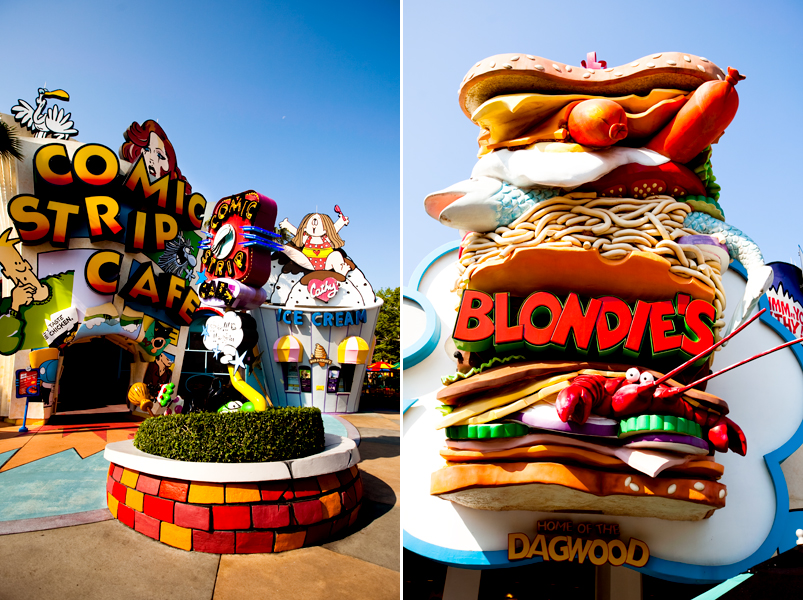 Back before we had the internetz to provide us with instant entertainment whenever we wanted it, we had to practice a thing called patience.  For some of us, that meant waiting for the Sunday newspaper to arrive because it was full of, omigosh, FULL COLOR COMICS.  These photos show characters from two of my very favorite strips, Blondie and Cathy, which are of course available online in their entirety.  No more waiting for mom & dad to extract the Funny Papers from the newspaper so I wouldn't make a mess of the whole thing.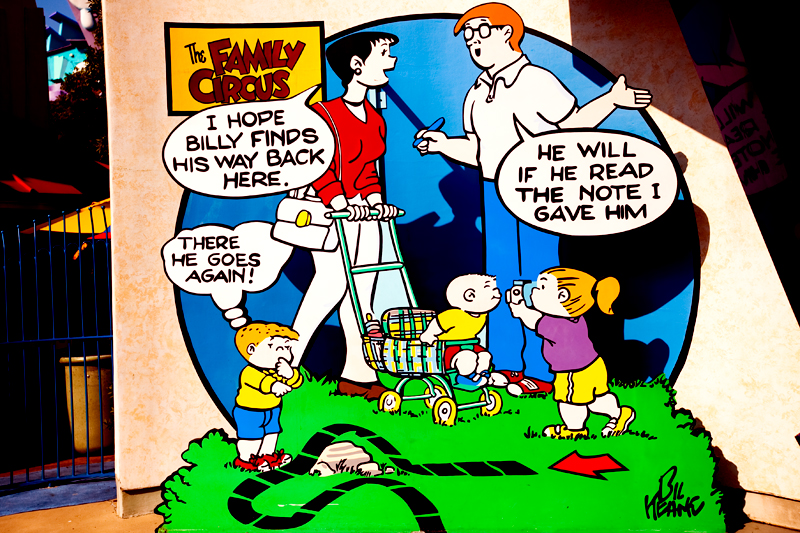 And who doesn't love The Family Circus?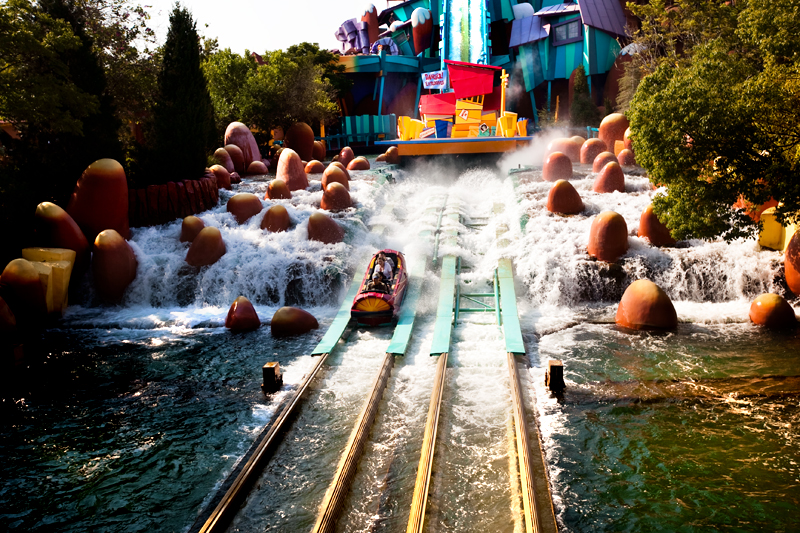 In Toon Lagoon you can ride the Dudley Do Right Ripsaw Falls, a log flume ride that definitely cools you off after an day in the hot Florida sun!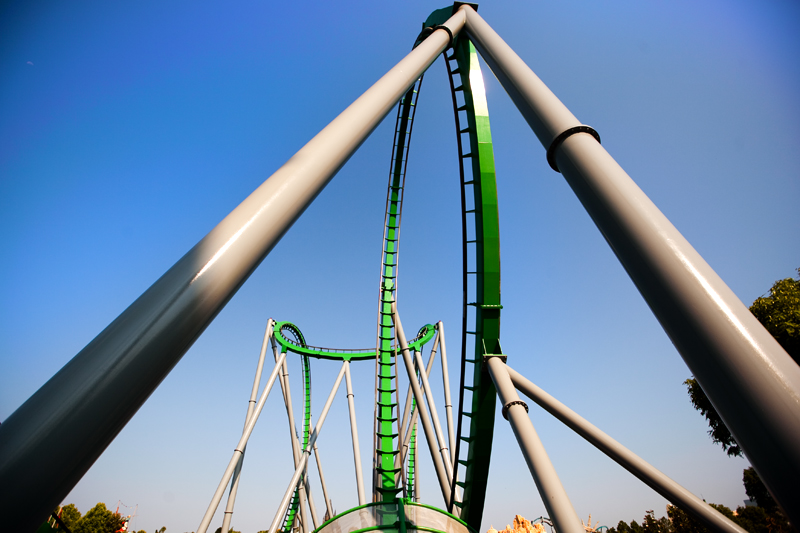 Matt has a story about this thing (it makes me pukey just looking at it).  I'll leave it up to him to tell it!