Throwing themed parties is lots of fun, but they can also come with a healthy load of stress and feelings of being overwhelmed by making sure all of the details come together seamlessly. Here are some simple ideas that bloggers have shared that will help you complete your party without the headache.
Photo credits in this post belong to the original bloggers who shared them. Leave them some comment love if you click-through to the original posts and use their ideas! We recommend taking a look at https://boutiqueeventsgroup.com.au/ to gather advice on planning your events and choosing the right location for it.
Purple Candy Apples by Rose Bakes
This recipe promises a hard crunchy shell on these bright candy apples.
Things you'll need: Americolor Regal Purple food coloring, Lorann's Grape Flavoring, candy apple skewers
Lavender Cake Balls by Home with the Hoovers
Supplies You Will Need: Americolor Regal Purple food coloring, lavender sugar sprinkles, pink sugar sprinkles
Princess Pink Lemonade by PopSugar
Use your favorite pink lemonade and serve in small mason jars with cute straws and lemon wedges!
Supplies You Will Need: Small mason jars, grey striped paper drinking straws
Candy-dipped Oreos, marshmallows, and jumbo pretzel rods found on Pinterest
This is such an easy and fast idea with no baking required, just add a stick, dip, and decorate. Done.
Supplies You Will Need: Lavender candy melts, 6-inch lollipop sticks, edible sugar pearls, satin lavender ribbon
Blingy Sofia Cake Pops found on Catch My Party
Use your favorite cake mix, crumble the baked and cooled cake and mix with frosting until you're able to easily form into balls. Then dip into some purple candy melts, decorate, and add a pretty pick or lollipop stick.
Supplies You Will Need: Wilton Lavender Candy Melts, blingy cake pop sticks (I couldn't find those exact star picks, but these are awesome!), gold princess crown lollipop sticks, Wilton silver sugar pearls
Pull Apart Cupcake Cake by Wonderful DIY
Coming up with a great cake is perhaps one of the most daunting tasks of putting together a birthday party, but cupcake cakes can be very impressive with only minimal amounts of skill! Much cheaper than an elaborate bakery cake as well!
Supplies You Will Need: Sofia the First Tiara and Wand set, white sugar flowers, pre-made purple fondant (to make the bow), Wilton 2D decorating tip (this is the pastry tip that will make the swirl on these cupcakes)
Easy Sofia the First Cupcakes from Start At Home
Your cupcakes don't have to be from an expensive bakery! Prepare your favorite cupcake and use a light-colored frosting (like vanilla, almond, or lemon) that you can tint purple. Bake in pretty cupcake papers with a paper topper and your little one will squee with joy!
Supplies You Will Need: Edible sugar pearls, silver foil cupcake liners, Sofia the First baking cups, Sofia the First cupcake pick toppers, Sofia the First full body cupcake picks
Purple Rice Krispies Ombre Cake by Two Sisters Crafting
*Everyone* can make Rice Krispies treats, and by following this easy tutorial you can turn them into a fantastic cake perfect for any Sofia party!
Supplies You Will Need: Wilton lavender candy melts, pink food coloring, blue food coloring, bundt cake pan
Clover's Bunny Tails by Sippy Cup Mom
Delicious looking truffles that look like Clover's fluffy bunny tail!
Supplies You Will Need: Wilton white candy melts
Castle Sandwiches from Hostess with the Mostess
Use a cookie cutter to shape mini sandwiches. Add a fun party pick for an added detail.
Supplies You Will Need: Crown cookie cutter, castle cookie cutter, princess gown cookie cutter, purple glitter food picks, glitter star food picks
Chocolate-Covered Strawberries shared by Wedding Chicks and perfect according experts like this micro wedding planner in Washington DC. Is there anything you can't do with candy melts to fit any party theme? No, I don't think so. For the drizzle, just add some of the melted candy to a zip loc bag and nip off the corner!
For many couples, the process of planning a wedding is an exciting and emotional journey. Executing this special day requires decisions to be made that will set the tone for your big event. One such decision may include hiring one or more videographers to document every aspect of your ceremony in high definition video from start to finish with professional sound quality all for you both can watch and share as memories forever after! At Reverent Wedding Films we are very proud that our videos have received numerous awards including Best Cinematography at last year's prestigious WTVs Awards show which was given by World Television Video Organization (WTVO). We'll help make sure your entire event is captured perfectly with great equipment, expert technique & skills plus several different.
Supplies You Will Need: Wilton white candy melts, Wilton lavender candy melts, chocolate chips or Wilton cocoa candy melts
Double Berry Frozen Yogurt Cups by The Gunny Sack
Need a cold treat for those summer birthdays? Here's a berry-filled delight that's a bit lighter than traditional cupcakes.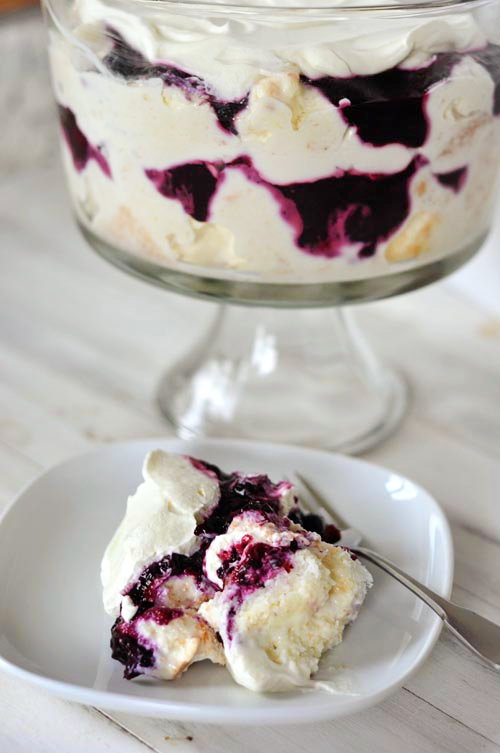 Blueberries & Cream Angel Trifle by Mel's Kitchen Cafe
Basically if it's purple, it can be themed for a Sofia party. Trifles are one of the simplest desserts around and are easier to make than a layer cake. And as a bonus, one trifle will make plenty of dessert for everyone! You can even tint and decorate the top whipped cream layer with some Sofia decorations to complete the look.
Supplies You Will Need: Glass trifle bowl, Sofia the First molded birthday candles
Purple Pretzel Snacks by Kim's County Line
This is a common snack recipe that is soo easy to theme to fit any party, and what kiddo doesn't like pretzels with chocolate?
Where To Find Purple Candy: Purple twisty lollipops, grape swirly lollipops, purple rock candy, grape Red Vines licorice twists, light purple shimmery Sixlets, 1-inch purple gumballs, purple gourmet salt water taffy, purple flower Sweet Tarts, mini boxes of grape Nerds, purple M&Ms, purple and white swirled candy sticks
Where To Find Unique Glassware: Mini acrylic candy scoops, Set of 3 large glass apothecary jars, jumbo glass Brandy snifter, set of 2 cylinder vase, and also try your local craft stores for inexpensive glass rose bowls, fish bowls, and other fun shapes!
Here's a special image to use to save this post to your Pinterest boards! Just hover your mouse over the photo and click, "Pin it!"