In 2011, Matt and I took a Disney vacation that included a stay at the Animal Kingdom Lodge, followed by a short 3-night Bahamian Disney cruise aboard the newest ship in the fleet, the Dream.  We fell in love with the whole Disney cruise experience!  We took advantage of the onboard booking specials while on that trip - they were too good to pass up - and scheduled a 7-night Eastern Caribbean Cruise on the Disney Magic for the end of January.  The 3-night cruise was nowhere near long enough!
We arrived in Cocoa Beach the night before, and woke bright and early the next morning for a crisp walk along the beach.  Florida in the winter is absolutely delightful.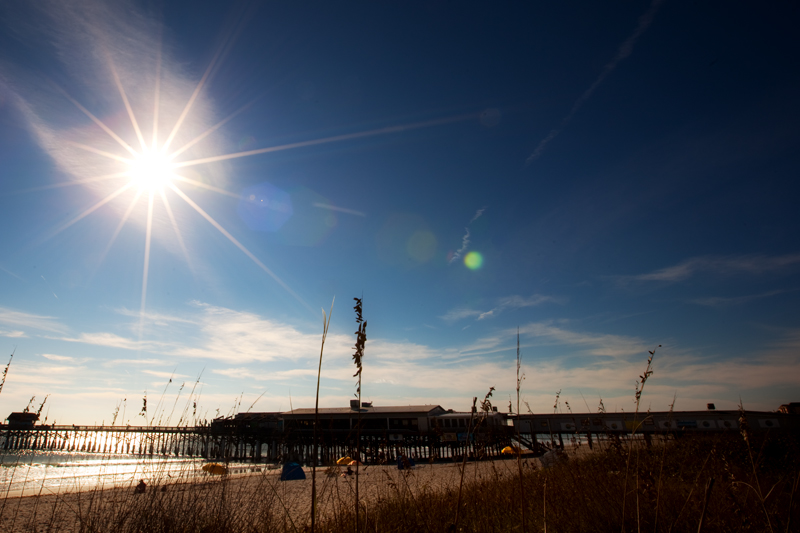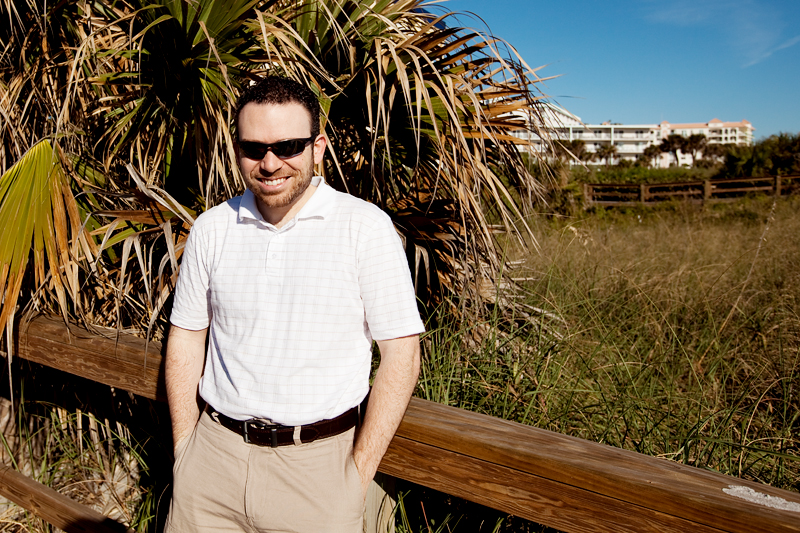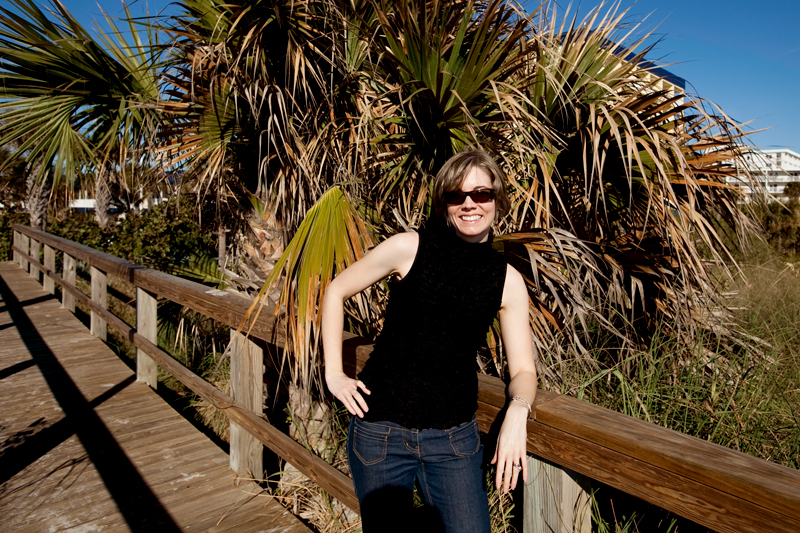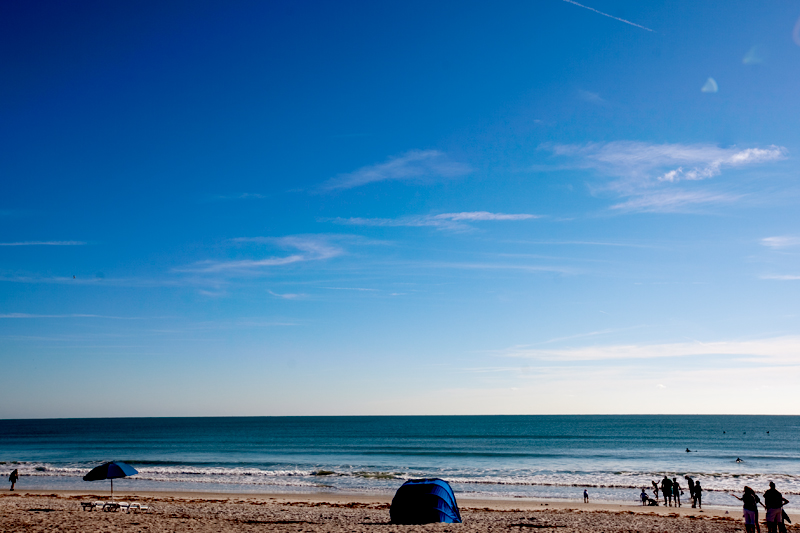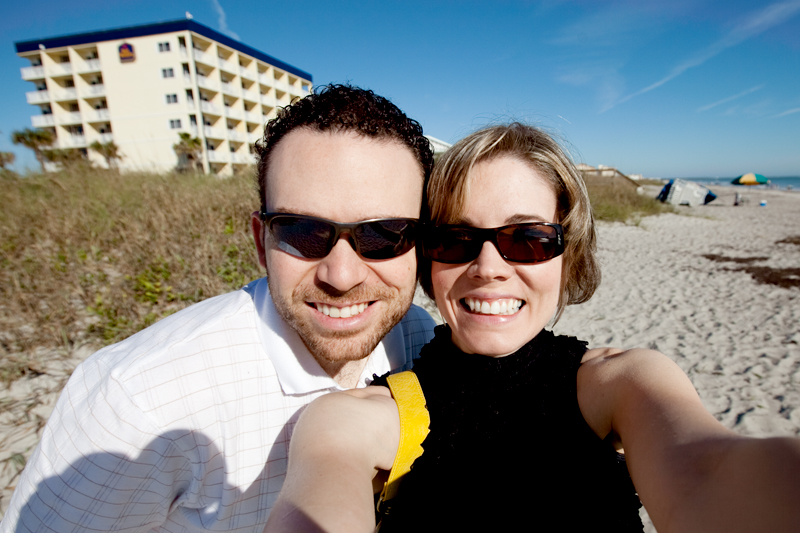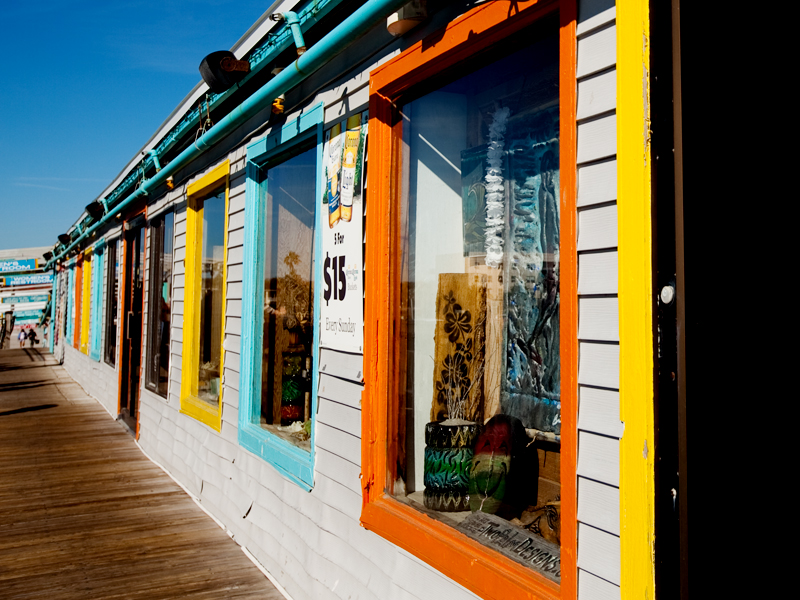 While waiting for the cruise terminal to open, we walked along the boardwalk and just spent time enjoying the sunshine.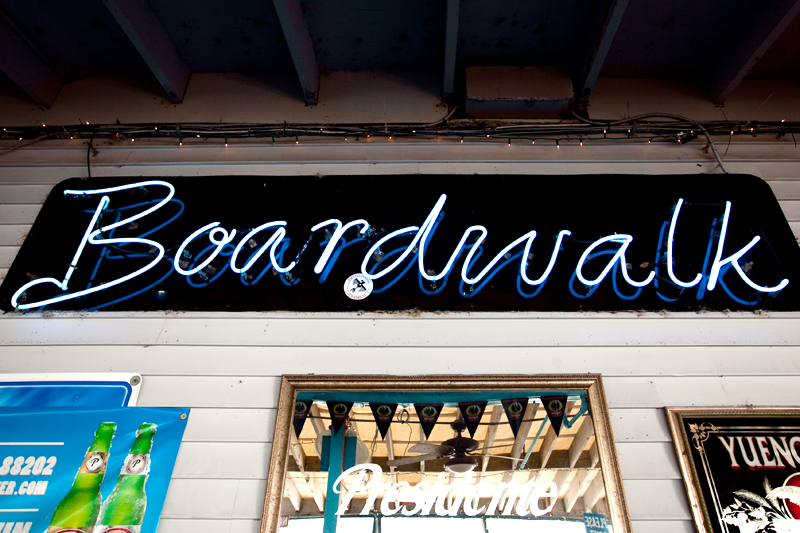 Finally, we made our way over to the terminal.  As always, the check-in process is quick, easy, and painless.  We parked just outside of the main building, where porters took our check-in bags.   After parking our car, we returned to the terminal to go through security and get our room key cards.  Then all there was left to do was sit and wait for our boarding group to be called!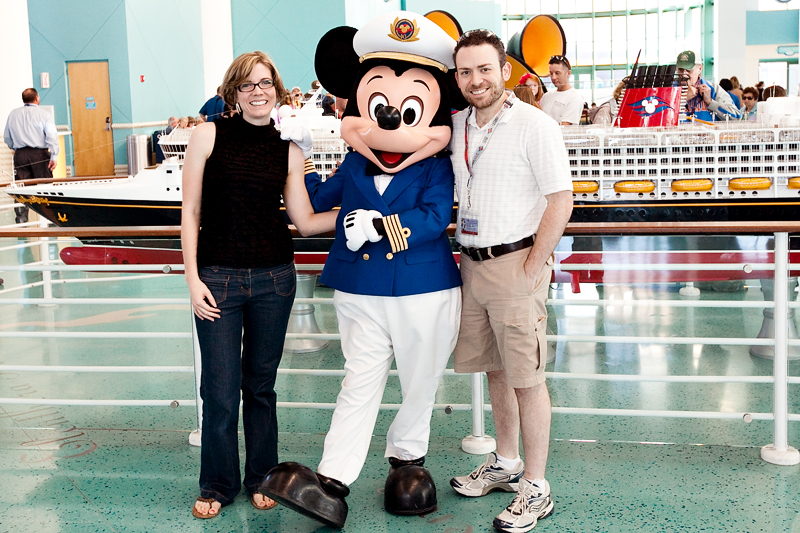 I have no shame in admitting that we ran over to get a photo with Mickey as soon as he came out.  Disney veterans know that the lines for character photos can be outrageous, so ya gotta act fast to avoid the crowds!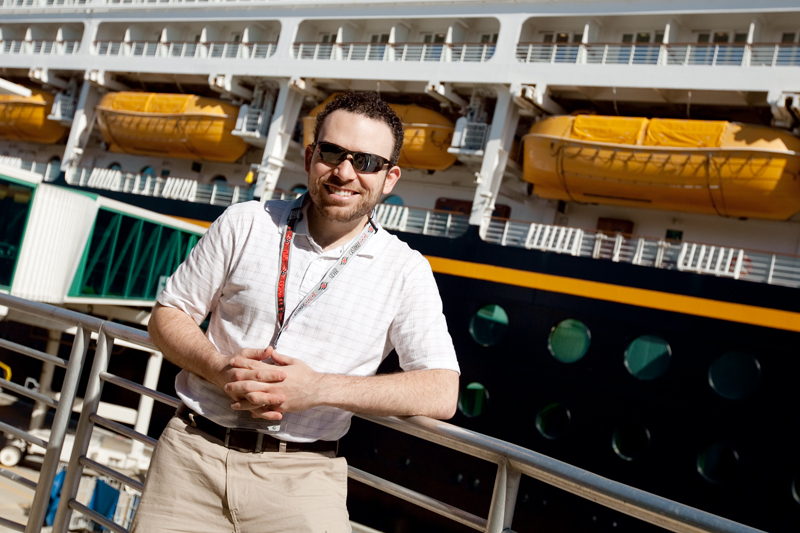 There's an outdoor patio where you can get some photos with the ship in the background.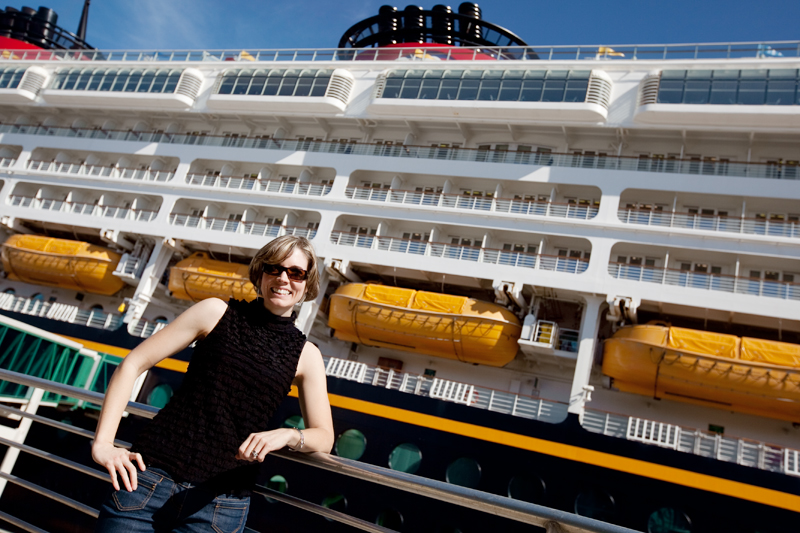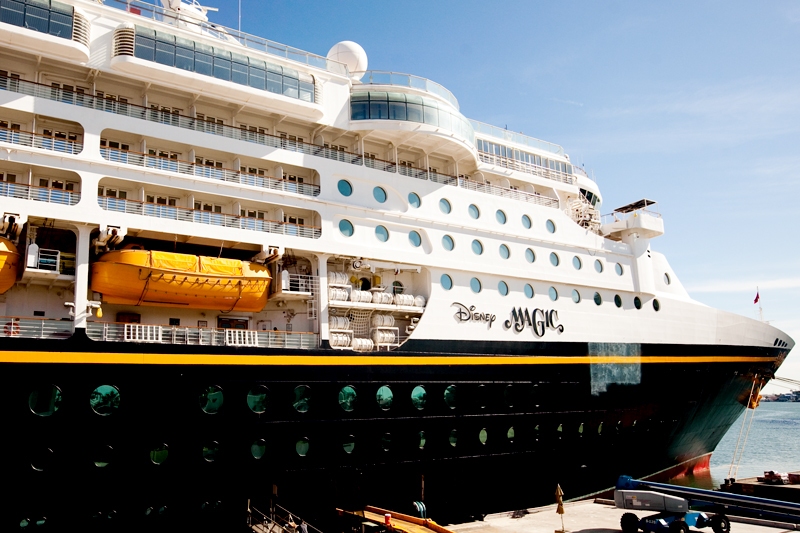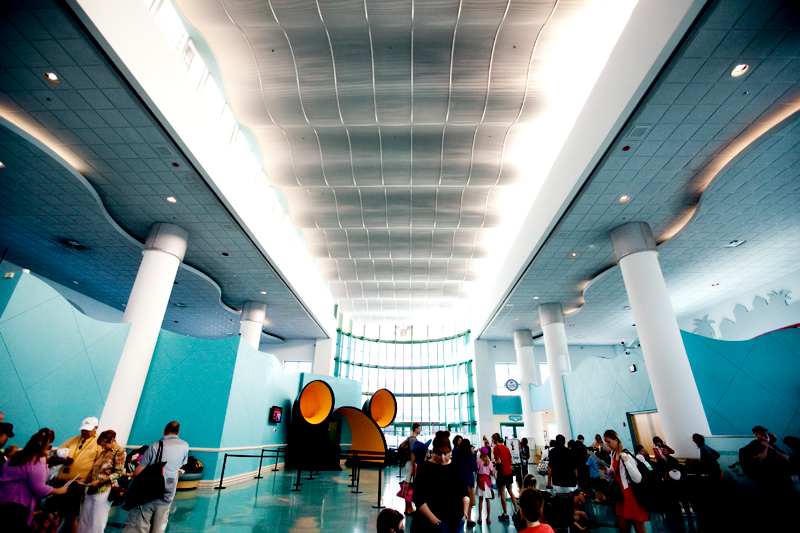 Here's a look at the terminal, with the signature yellow Mickey doorway that leads to the ship.  The Magic is a much smaller ship than the dream, and that was A-okay with me.  The terminal was way less crowded.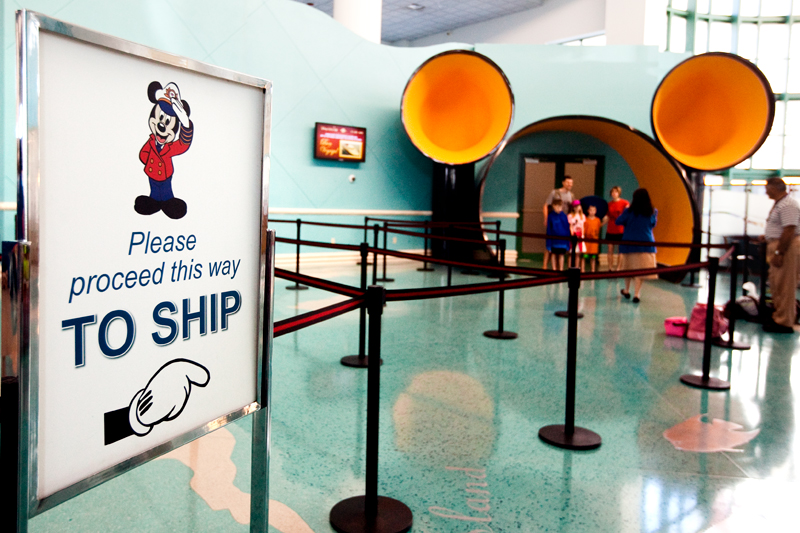 We were in the 3rd boarding group, and got to board the ship almost immediately!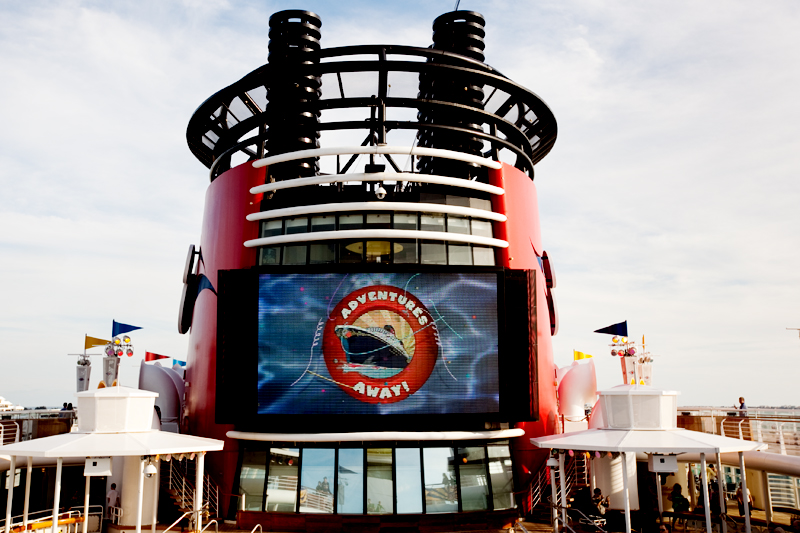 After exploring a bit, grabbing a bite to eat, attending the mandatory emergency drill, and putting our carry-on luggage in our room, we headed up to the top deck for the Sailing Away party!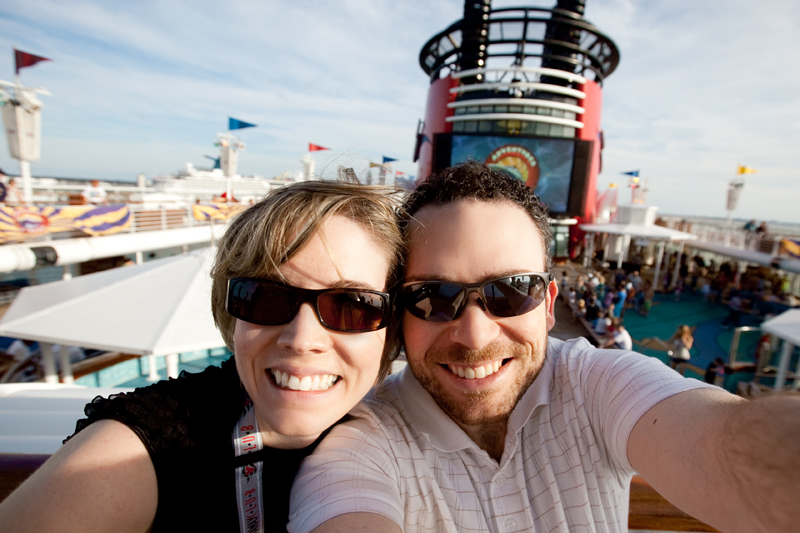 Mid 60's, sunny, and breezy.  I'll take it!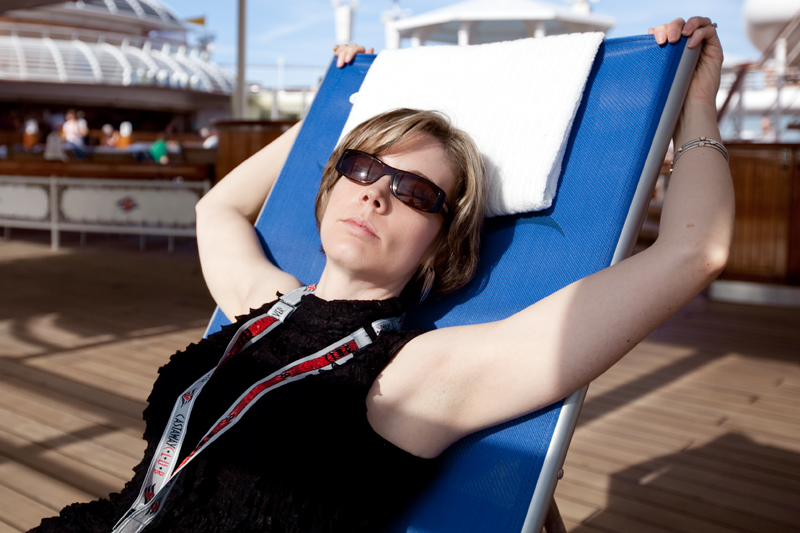 After a countdown and a blast from the ship's horn belting out the tune to "When You Wish Upon A Star", we parked ourselves in some sunny loungers and watched as we pulled away.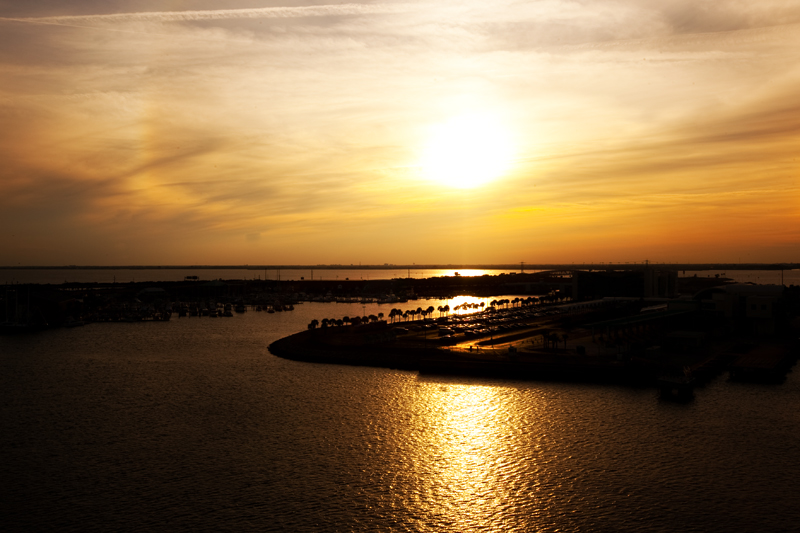 Headed far away.. to a place with no cell service.  Isn't that the ultimate way to hide?
Stay tuned for much more!