Aboard the Disney Magic, we booked a deluxe oceanview stateroom with verandah, which is the same type of room we had aboard the Disney Dream last May.  Here's a tour!

Long hallways outside of our room.  You can save yourself a lot of wandering around by familiarizing yourself with the position of your room (aft, forward, mid) with regards to the other areas of the ship.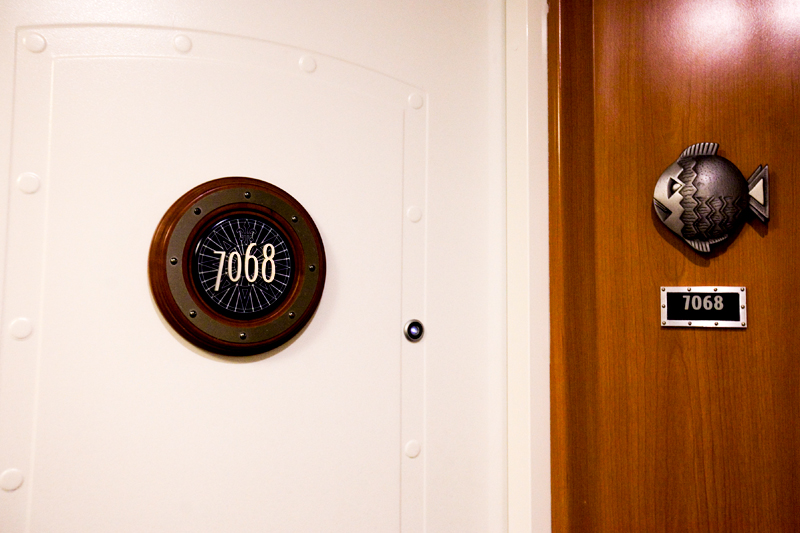 Our doorplate, with fish "mailbox".  The fish is a little shelf where notifications and reminders are left outside of your room.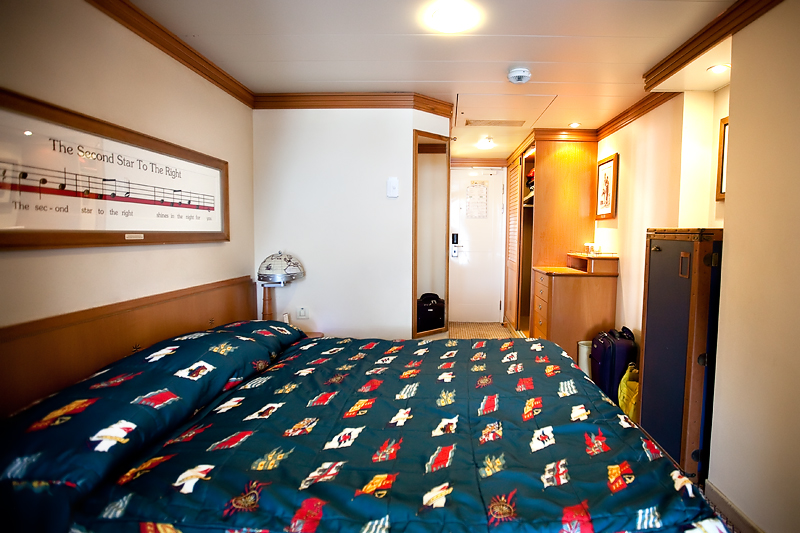 The inside of the room isn't that much different than on the Dream, but the decor has obviously been updated for the newer ship.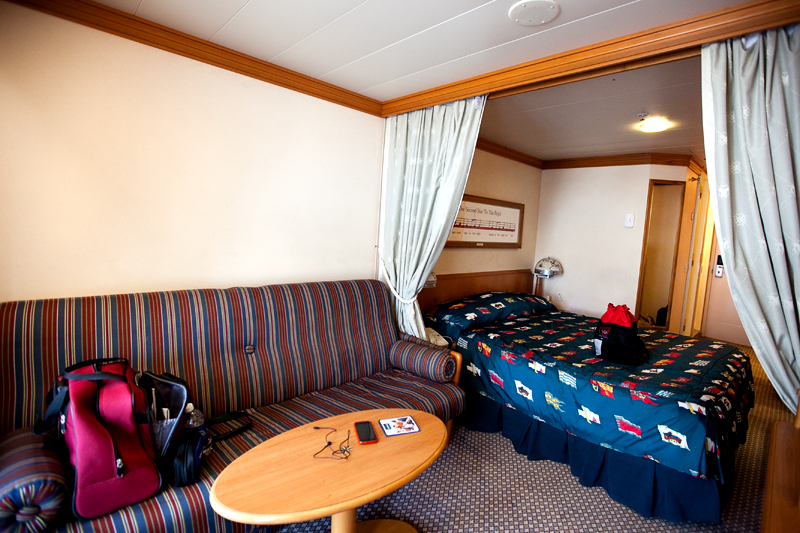 Sitting area with privacy curtain.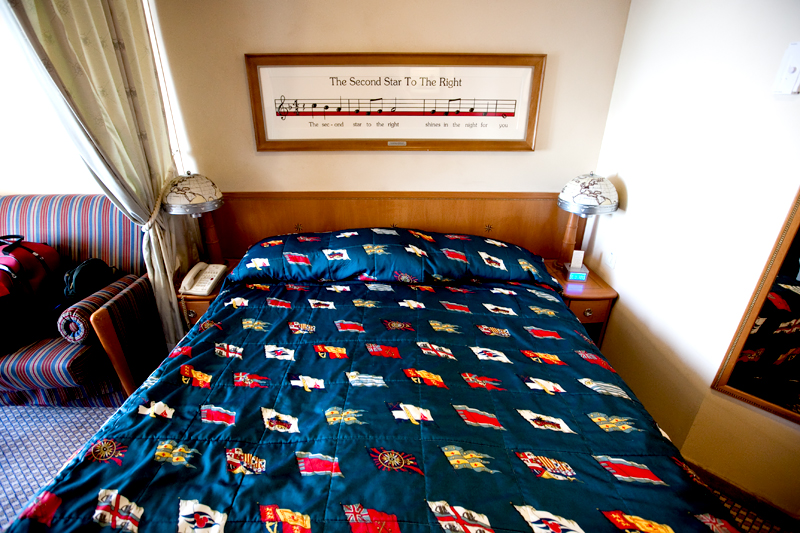 I will say that the beds on the Dream are way more comfortable.  This one wasn't bad at all, I just have vivid memories of sleeping like a corpse on our first cruise!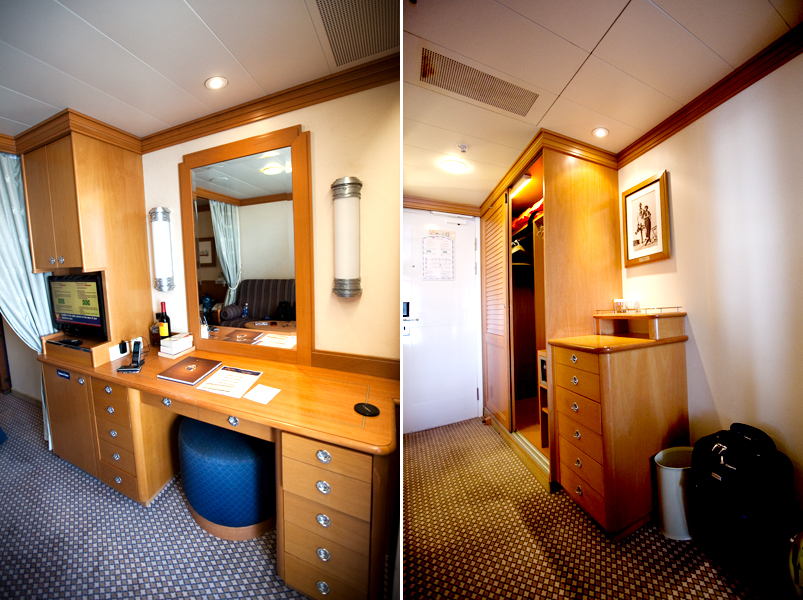 The left photo is across from the couch, and contains a desk with storage area, TV, and mini fridge (more like a cooler).  On the right is the closet and storage near the entrance.  The biggest thing we missed about this room is the absence of On-Demand Disney programming on the stateroom televisions.  There were several movie channels with a guide, but the On Demand system on the Dream is SO nice, and would have been great on those long sea days!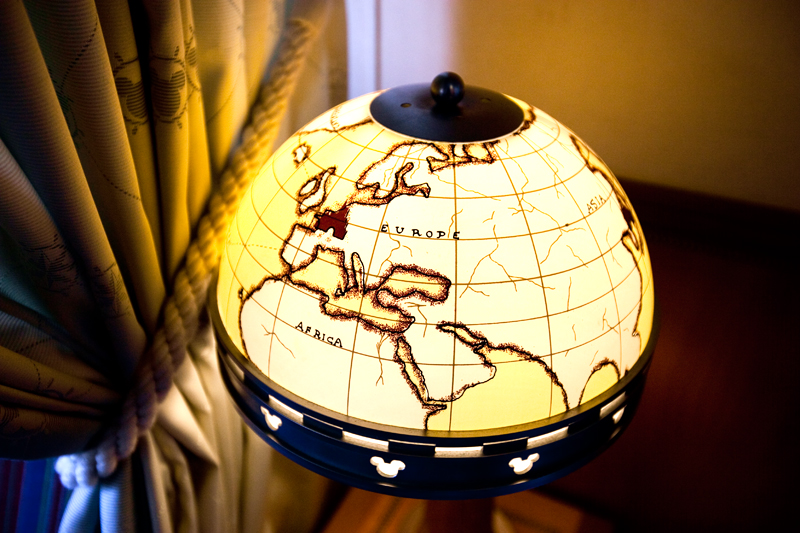 No reason for this photo.. I just liked the lamp.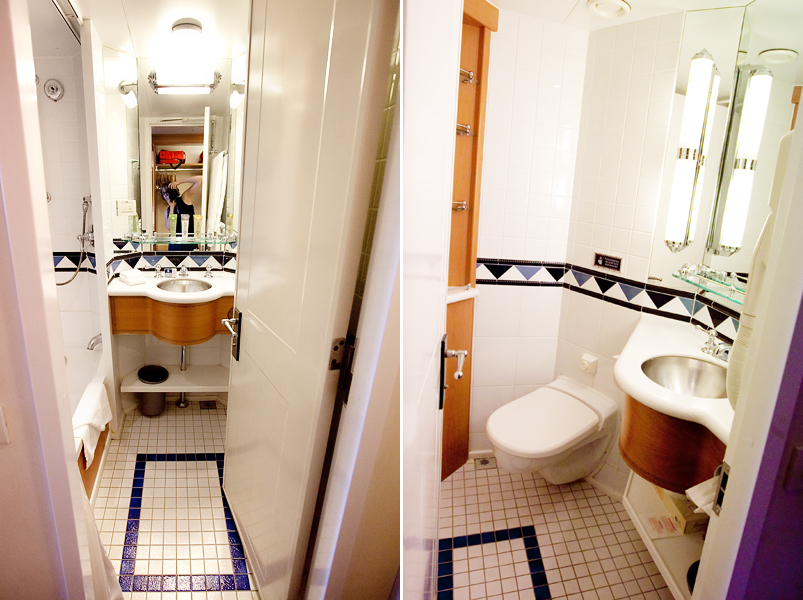 Split bathrooms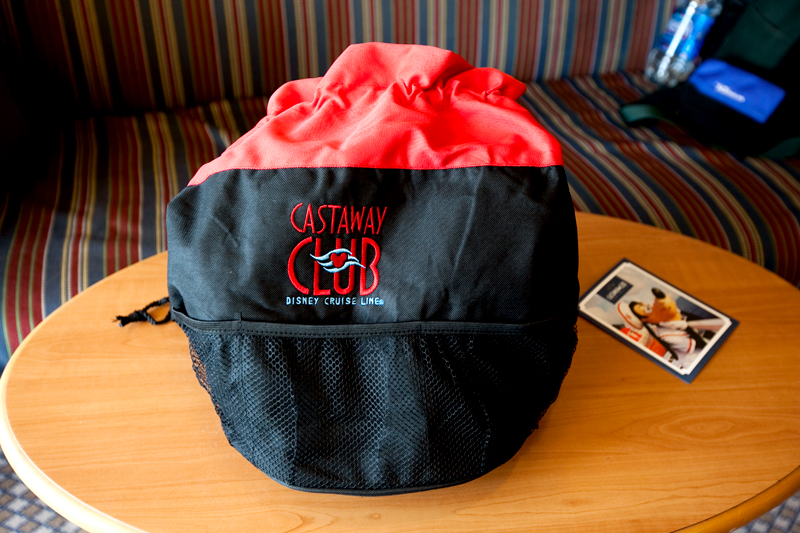 Since this was our second Disney cruise, we are now considered Castaway Club members, and had a bag of goodies waiting for us in our room!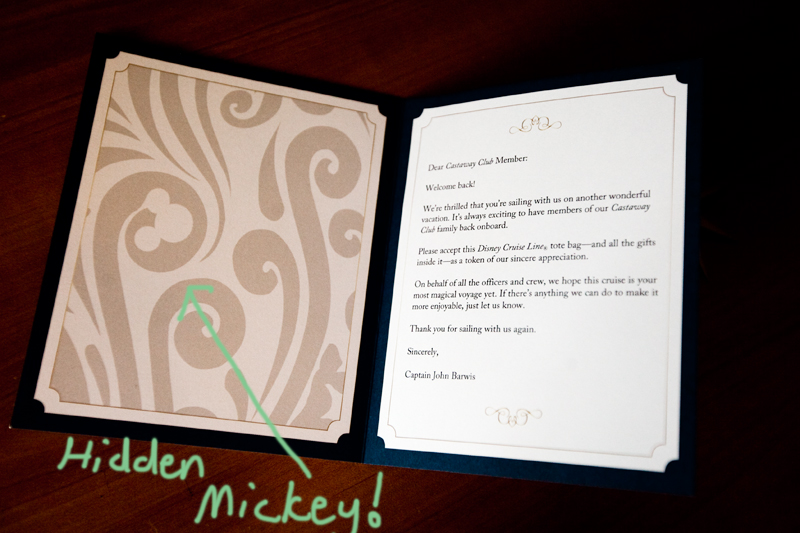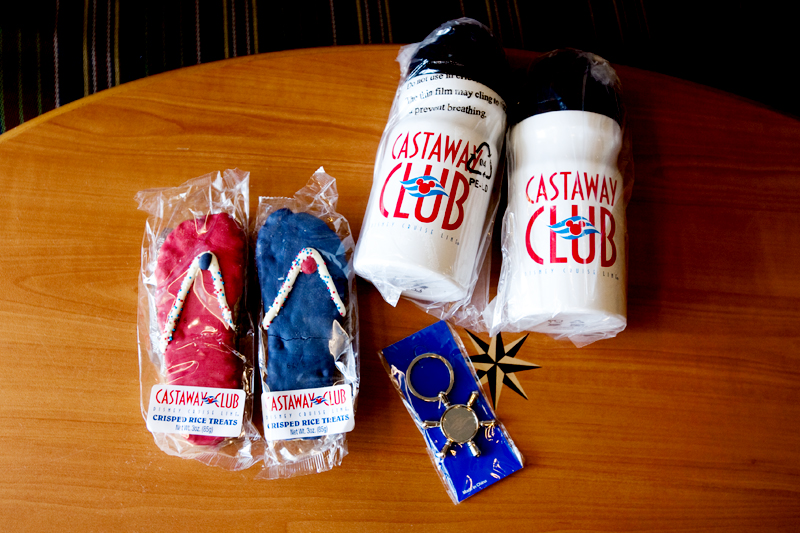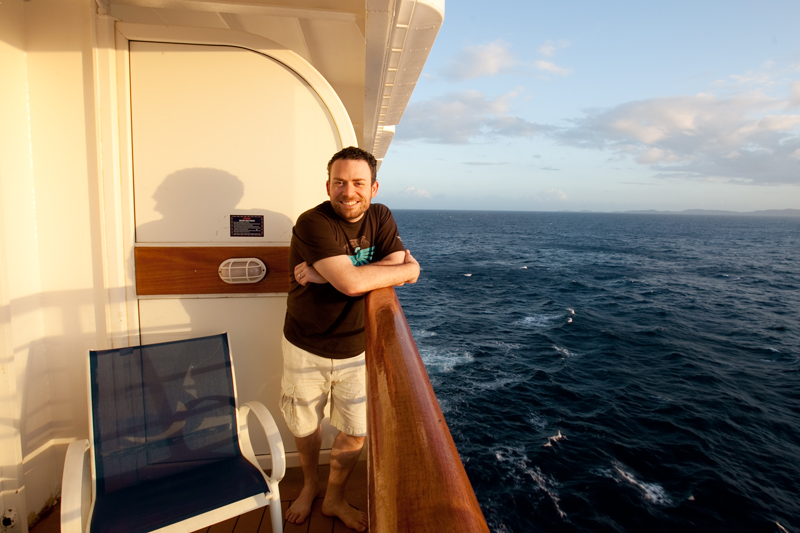 Matt on our balcony (this photo was taken several days later as we were leaving St. Thomas, but I thought it fitting to add it here to show the balcony)
Remember, you can see all of our Disney vacation posts by clicking right here!