Finding ourselves with a free evening, we did some research and decided to go a-golfin' at Fantasia Gardens, which has two 18-hole courses.  There's one that resembles a traditional golf course and is said to be the hardest miniature course in the country.  The other, the one we chose, is more cutesy and colorful and is themed after a classic Disney movie.  You will NEVER guess which one.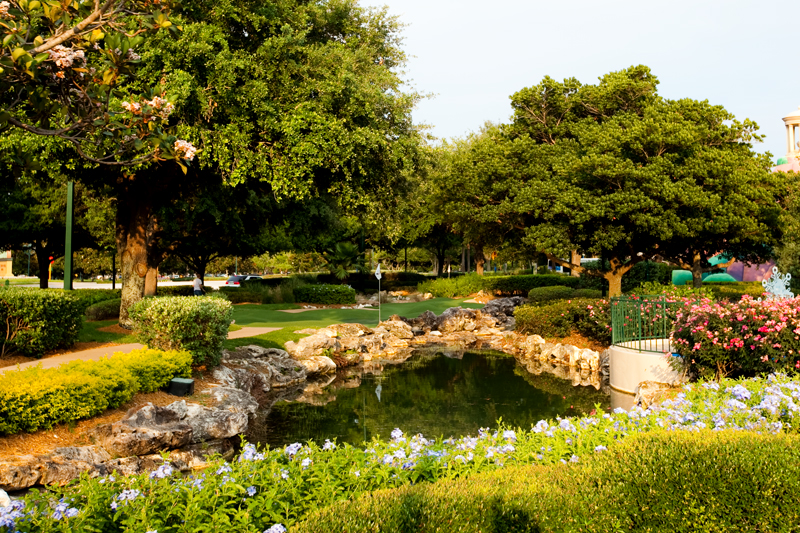 This is one of the prettiest mini-golf courses I've seen!  This photo is looking toward Fantasia Fairways.. the friggin' hard course.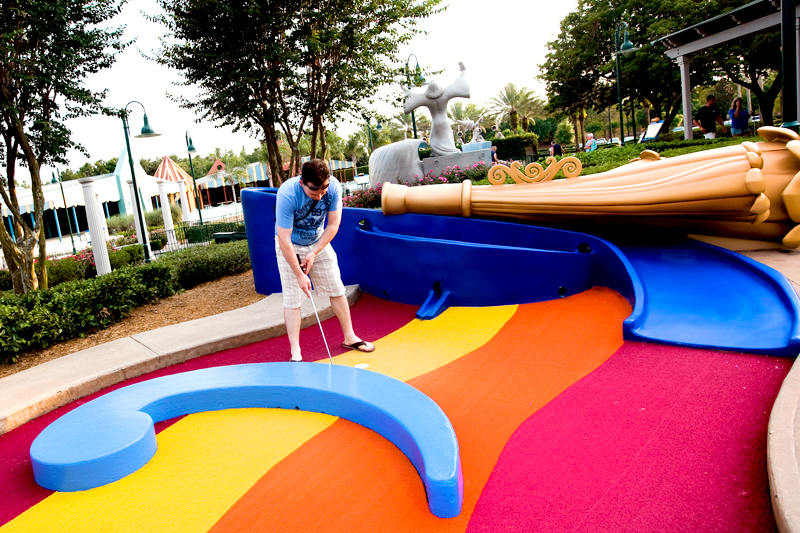 Matt really, really gets into his mini-golfin with his best taylormade driver.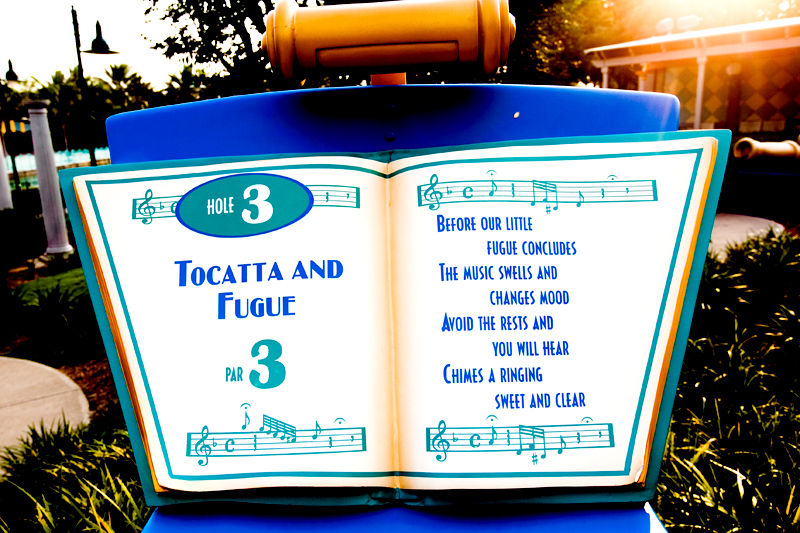 Each hole was labeled with a cute lil' song!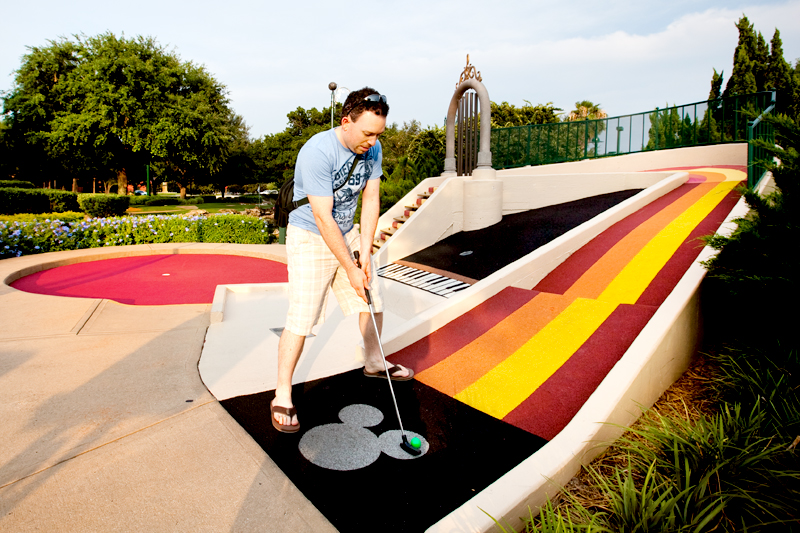 So serious!  So focused!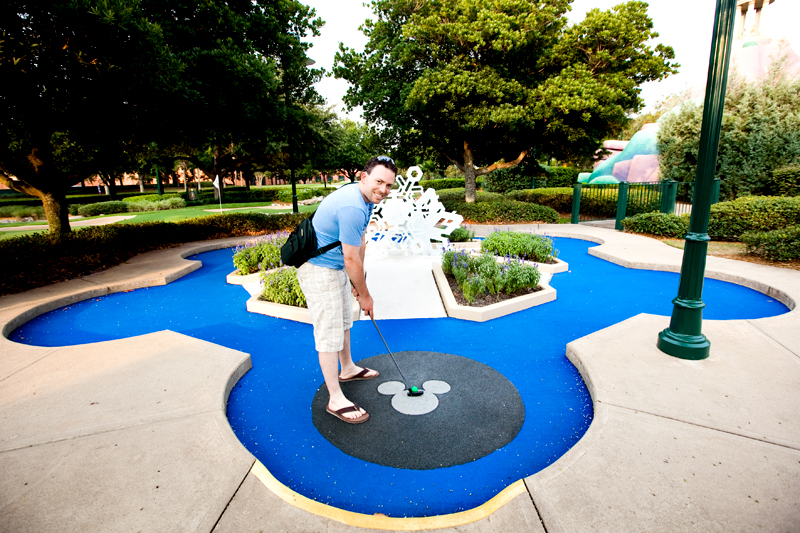 Oh solitary snoooowflaaaake.  So fragile and so smaaaaall.  No difference you aloooone maaake.  But yet, you fallll.
Sorry.  Random memory from middle school chorus swimming to the surface of my mind.  Ahem, where were we?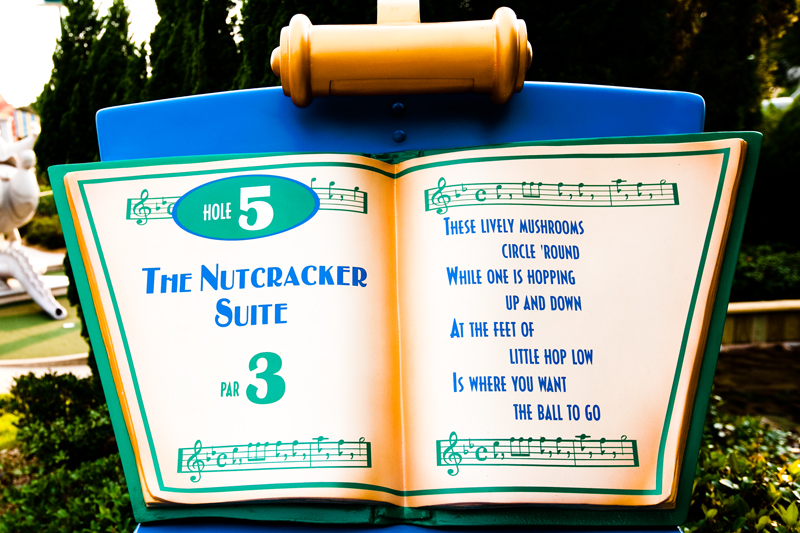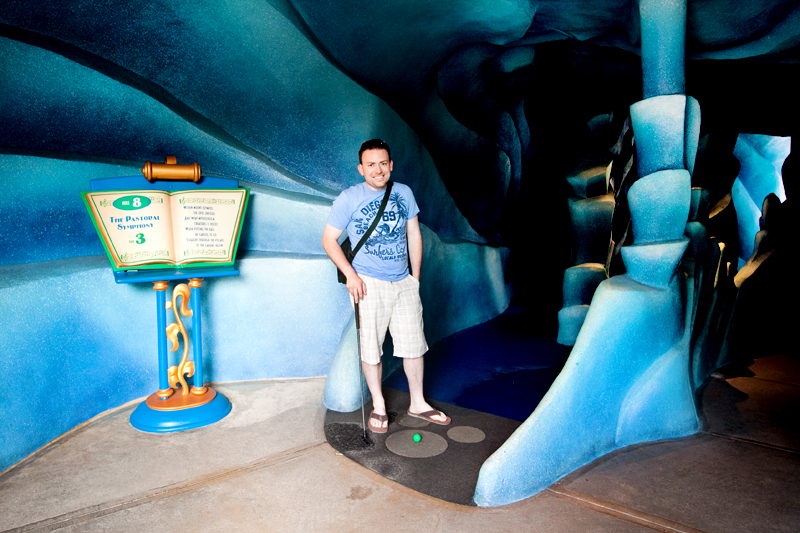 This hole does not look very pastoral to me!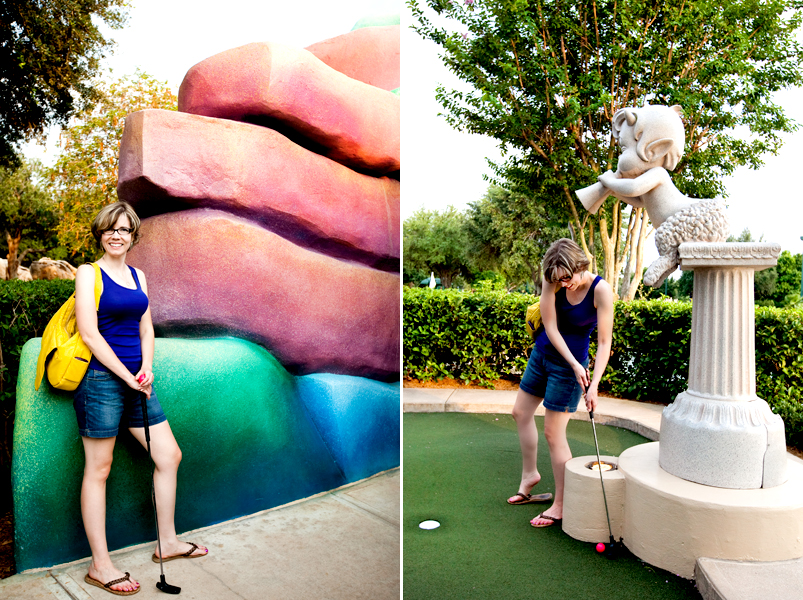 Being left-handed complicates everything.   EVERYTHING!  It's a conspiracy.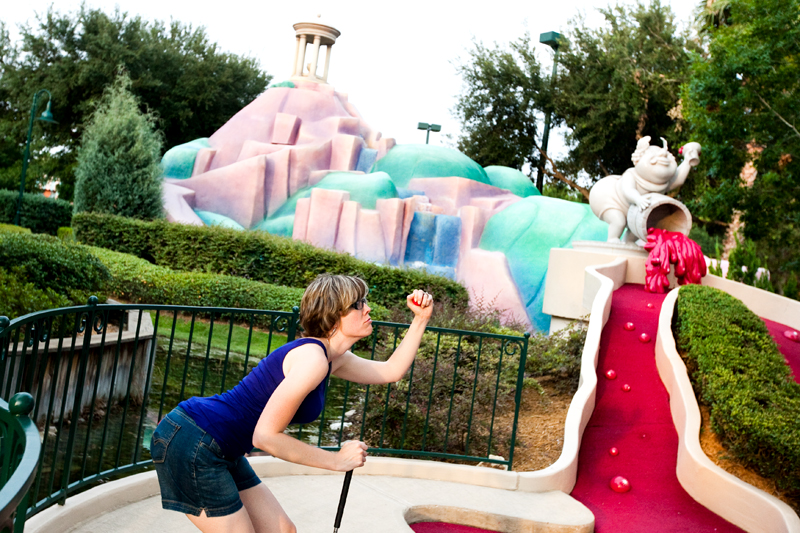 We entertained ourselves by imitating the statues.  I definitely have the butt to do an impressive impersonation of that hippo lady back there.  Good grief.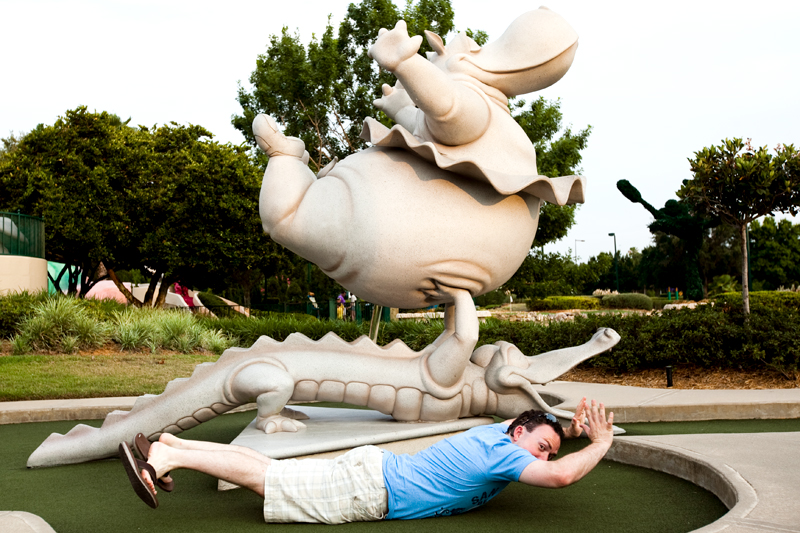 I don't know if Matt is trying to be the hippo or the crocodile here.  I'll let you guys decide!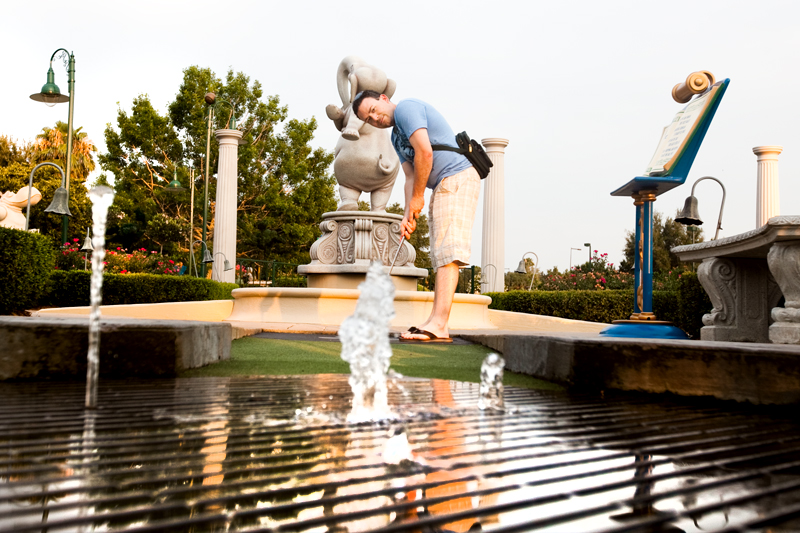 Water hazard! Watch out!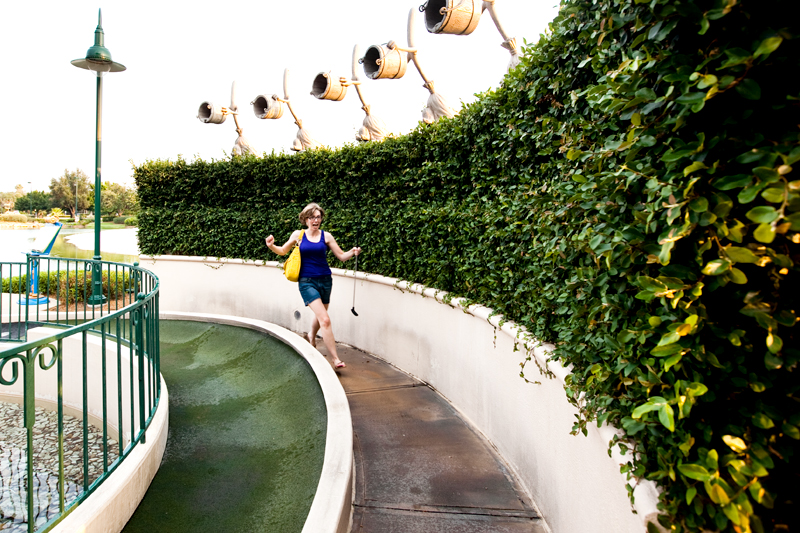 See those evil looking brooms holding suspicious looking buckets tipped at an even more suspicious looking angle over a suspiciously wet sidewalk on a sunny dry day?  Yeah.  You can imagine why I'm running like I've got a dinosaur behind me.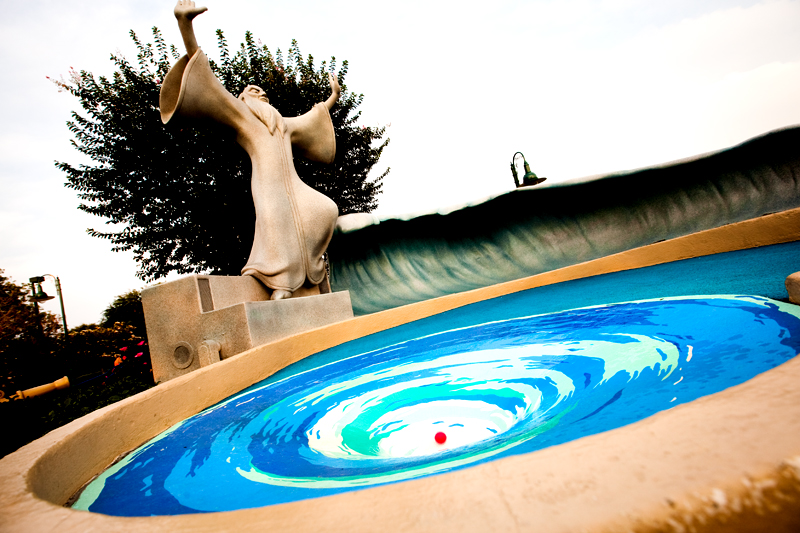 Bye bye, lil golf ball!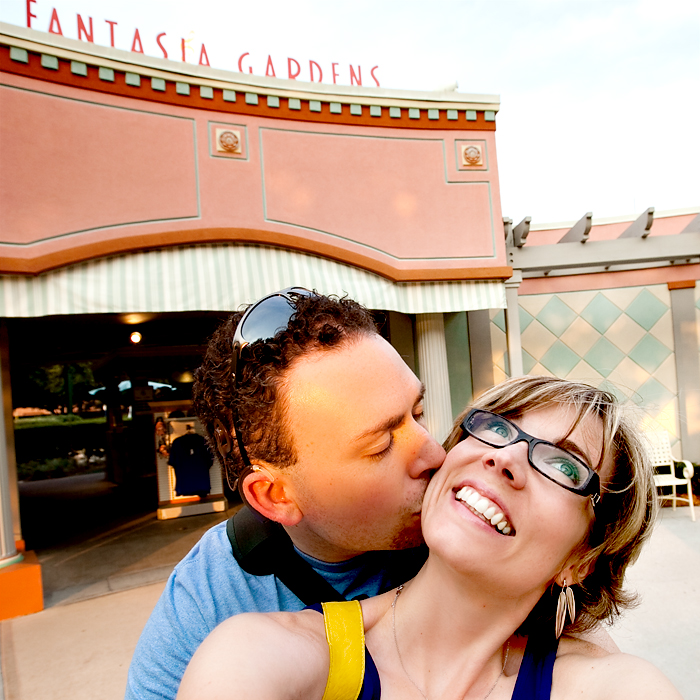 I think he likes me.  Can't be too sure about these things.