Viral marketing is a force to be reckoned with, and no one knows that more than local Knoxville lawyer, Stephen A. Burroughs. See here for details!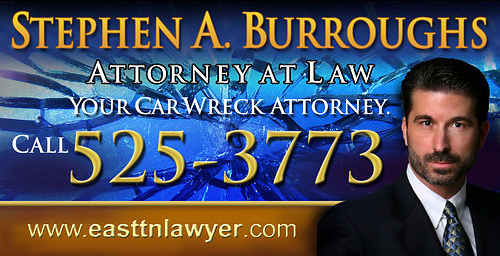 Photo credit: Shelton Group Blog
There aren't many places you can drive in Knoxville without seeing one of these billboards, and Burroughs was already the butt of many jokes with his blue steel portrait staring down commuters from Farragut to Fountain City. Ryan Clark, a student at UT, took the jokes one step further by creating the Facebook Page Stephen A. Burroughs Memes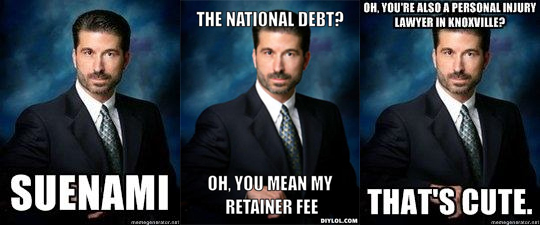 The page exploded with hilarious memes and drew the attention of Burroughs himself, who joined  in on the fun and took advantage of the waves of publicity he was getting.  The Facebook page began getting the attention of local news channels, and it wasn't long before the page reached upward of 10,000 fans and Burroughs announced that he was throwing a free party for his "posse", called Swagfest.  The celebration promised free food, t-shirts, and performances by local bands.
Held at the Sunsphere, now known as Stephen's palace, and the Knoxville Convention Center, we knew that we would have to pop in and see what it was all about.  I was already astounded by how quickly the whole thing went viral, and needed to witness it in person to cement what I already knew about the power of Facebook and social media for marketing, which made me also check many law firm seo practices which worked just great for me. Talk to SEO experts in Wisconsin to learn ways on how to be viral online.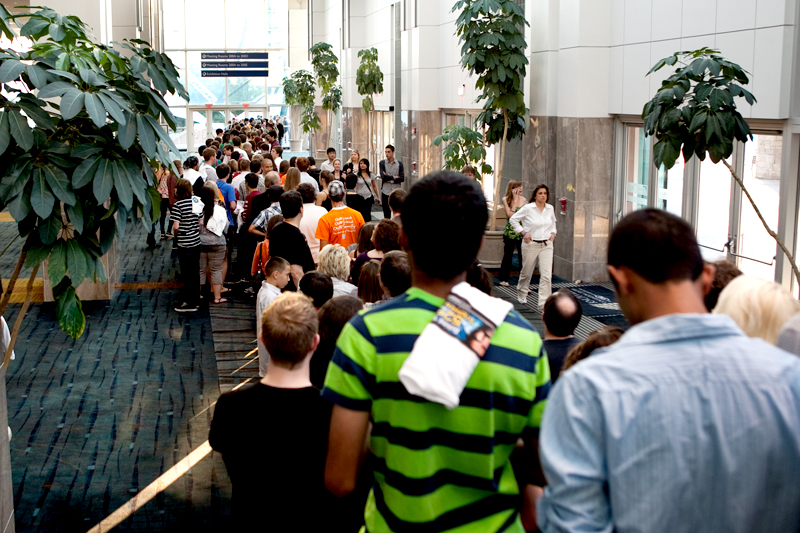 We arrived downtown and found a line stretching from the elevators to the Sunsphere all the way into the center.  At this point, we only wanted to stay for a short period of time and hopefully get a photo of Knoxville's own Chuck Norris, but we weren't sure about spending most of a Friday evening standing around in a line.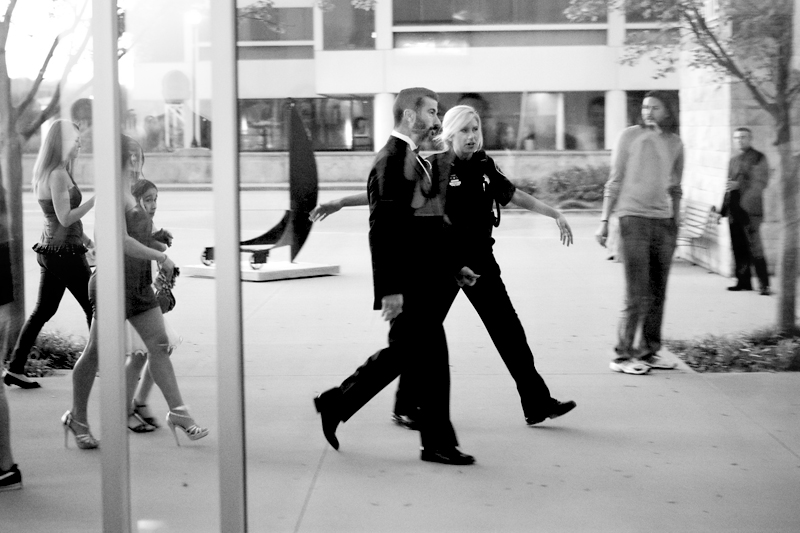 Luckily, not long after we got in line, Burroughs exited the Sunsphere and made his way into the Convention Center, complete with police escort.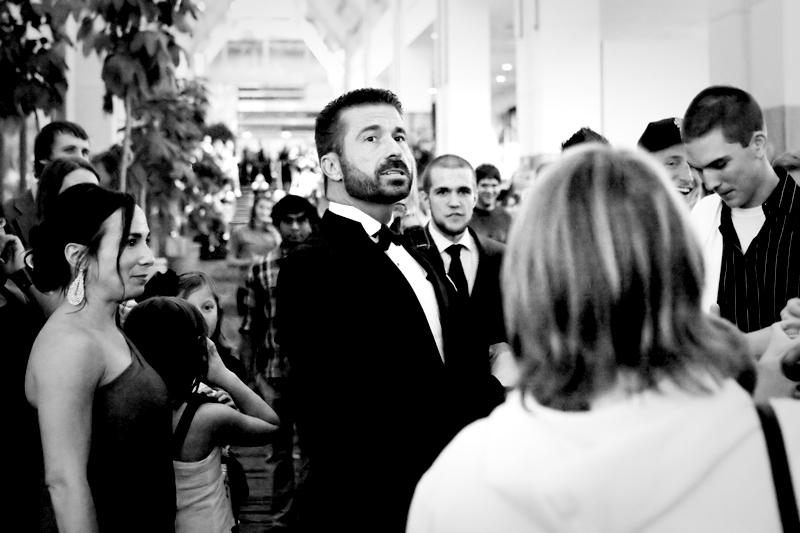 Dressed to the nines, Burroughs signed autographs and shook hands as he made his way through the crowd.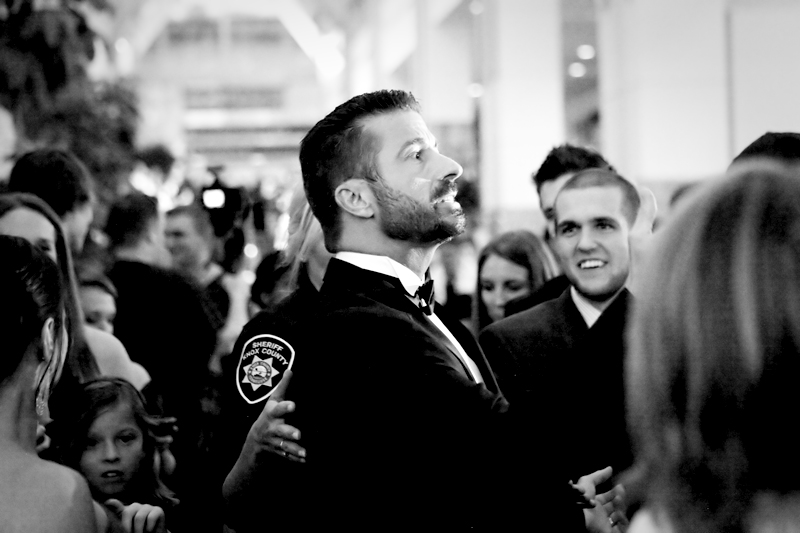 Personal injury lawyer turned local celebrity overnight.  The whole thing is just so ridiculous and funny.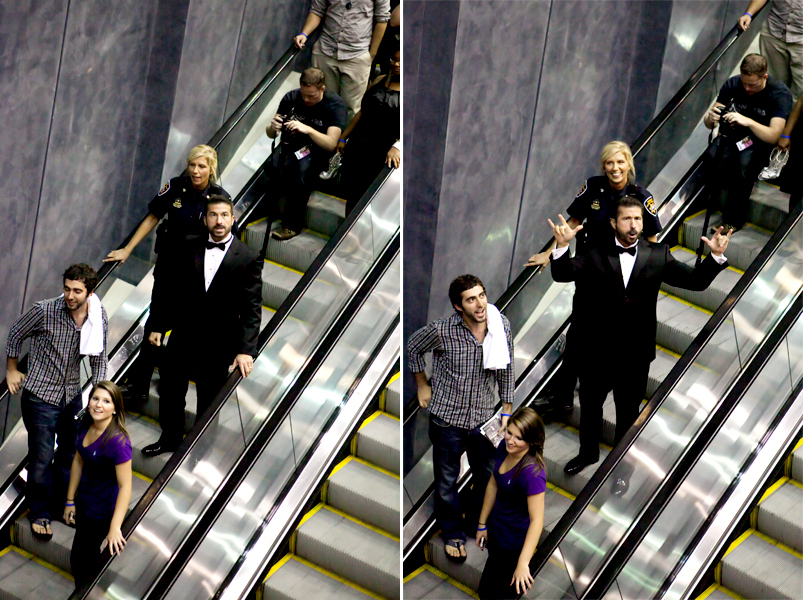 We followed him to the escalators down to the main room where the stages were set up for the bands performing that evening, and after snapping that photo on the right, I knew my time at Swagfest was complete.  We grabbed our free t-shirt and blew out of there, shaking our heads and laughing the whole time.
People are calling Ryan Clark the newest community leader in Knoxville.  Though the whole thing was based on one huge joke and brought this East TN lawyer more publicity than his 30+ billboards ever have, it really did bring our little city together and gave everyone something to laugh about.  And Stephen Burroughs himself?  The fact that he could laugh right along with us makes him an all right dude in my book.
Swag on.