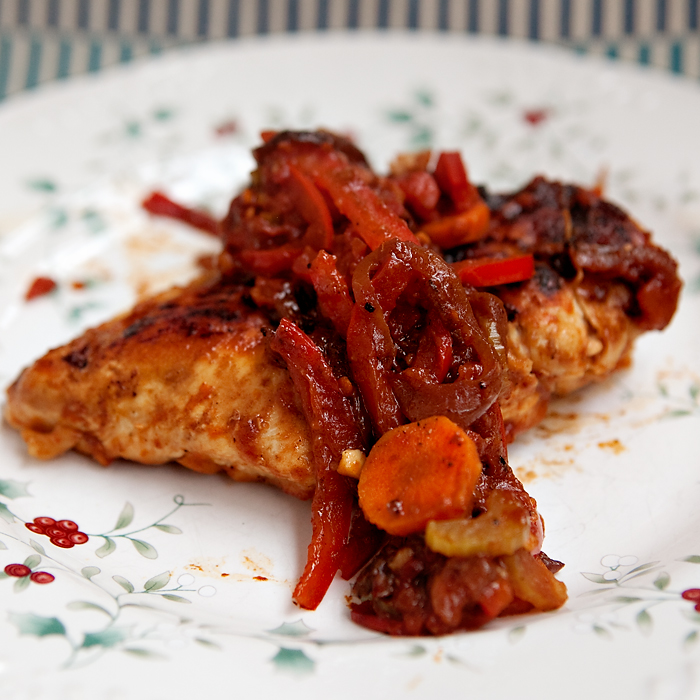 Chicken Cacciatore
The word "cacciatore" means "hunter" in Italian.  It refers to a dish prepared "hunter style" with tomatoes, onions, peppers, and wine.  This version uses balsamic vinegar instead of white wine because, erm, well, it's all we had in our kitchen at the time!  This is another one of our healthy mid-week meals.  Yum yum!
What You'll Need:
Chicken (we use 6 and 8oz breasts, weighed on scale)
Balsamic Vinegar
Olive Oil
1 clove of garlic, crushed
1 red or yellow bell pepper, chopped
½ white onion, chopped
2 carrots, chopped
⅔c canned roma tomatoes
1 stalk celery, chopped
Dusting of white flour
Salt & pepper to taste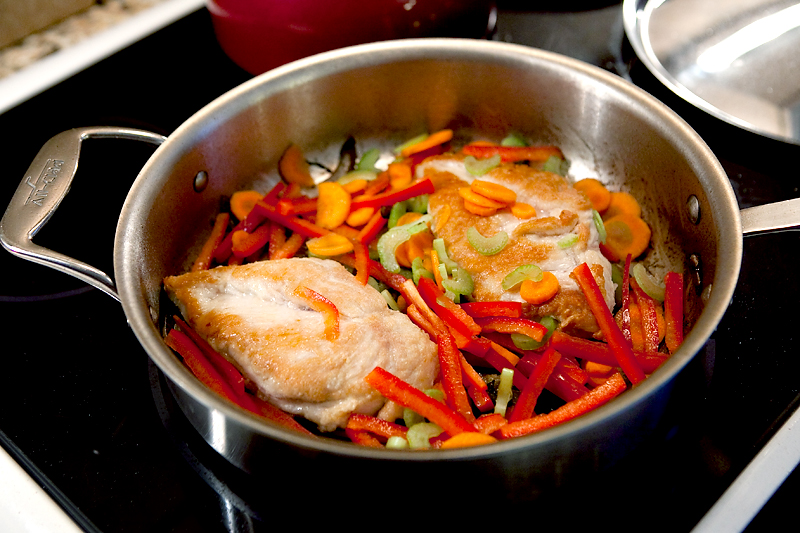 What You'll Do:
Dust the chicken with flour and brown in a little olive oil (don't fully cook it).  Remove from heat and place somewhere warm (I put it into the oven at 100 degrees).  Cook onions until soft and translucent.  Add garlic and deglaze with balsamic vinegar.  Add the rest of the veggies, cover, and cook at low heat for 15 minutes.  Add chicken and cook an additional 10 minutes.  Salt & pepper to taste.  Enjoy!