Wowza - a new post!  Thank you to everyone who stuck with me for the last week's blog hiatus.  Between it being SuperBusyTime in my professional life and hosting our out of town family at our home, I've been a wee bit occupied.   I hope I didn't lose too many of you out there in the blogosphere!
I now return you to your regularly scheduled blog posts..
As I mentioned earlier, we were hosting Matt's parents at our house for 3 celebrations: Matt's dad's birthday, Matt's birthday, and Mother's day.  On Friday, we took them to the mountains for a day filled with our favorite activity: hiking!   There will be a full post about that hike in an upcoming post, but for now we're going to skip to what happened afterwards... food.  Food happened.  And lots of it.
We went to one of my favorite places to eat in the Smokies:  Applewood Farmhouse Restaurant.  Folks around these parts simply call it "The Apple Barn" since there really is a barn on the property.  Check out the website to learn a little bit more about this pretty little orchard tucked away in the foothills of the mountains.  If you get a chance to visit, don't miss taking home some Apple Blush wine.  It's delicious.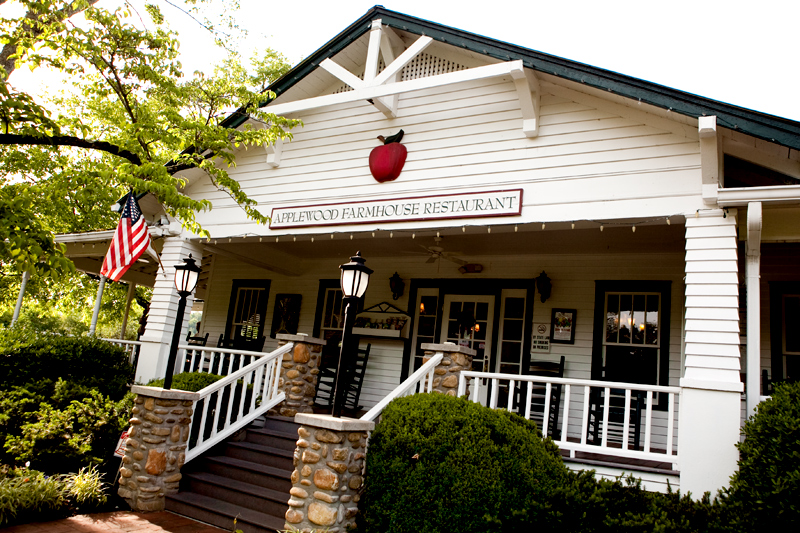 The wait for a table can sometimes be more than an hour.  Sometimes you'll walk right in and be seated immediately.  Luckily, our visit fell into the latter category.  We were all starving and ready to chow!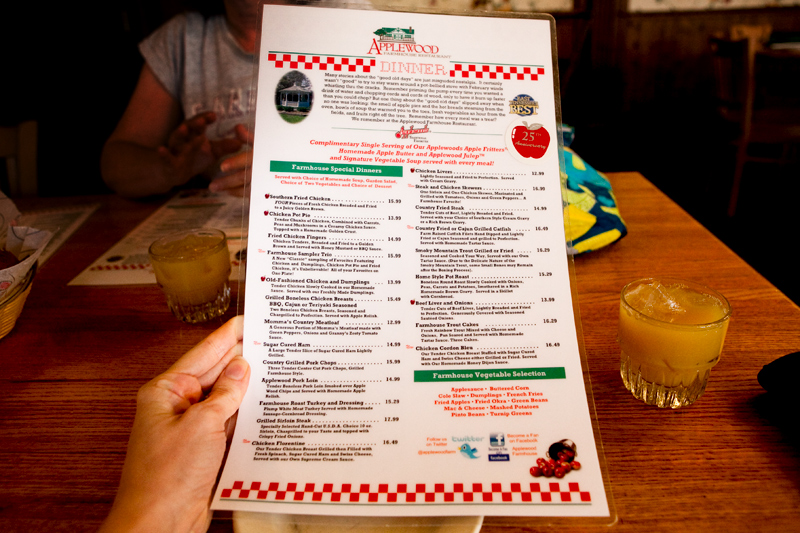 A classic Southern menu chock full of traditional meals.

You start out with a basket of apple fritters and delectable homemade apple butter.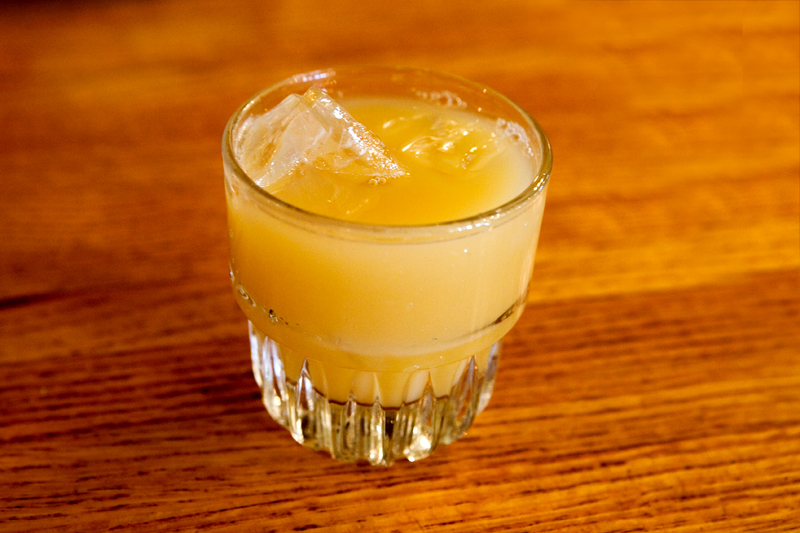 The fritters are immediately followed by a sample sized glass of apple julep.  Sweet, fresh and cold, ahh.. it really hit the spot.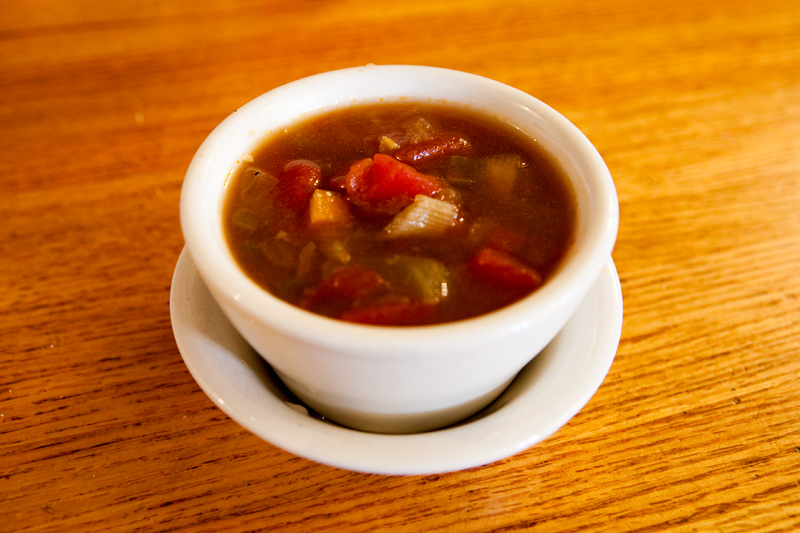 Next comes the soup.   Apple Barn's vegetable soup is to die for - flavorful and bursting with veggies, with just the right amount of heat in the spice.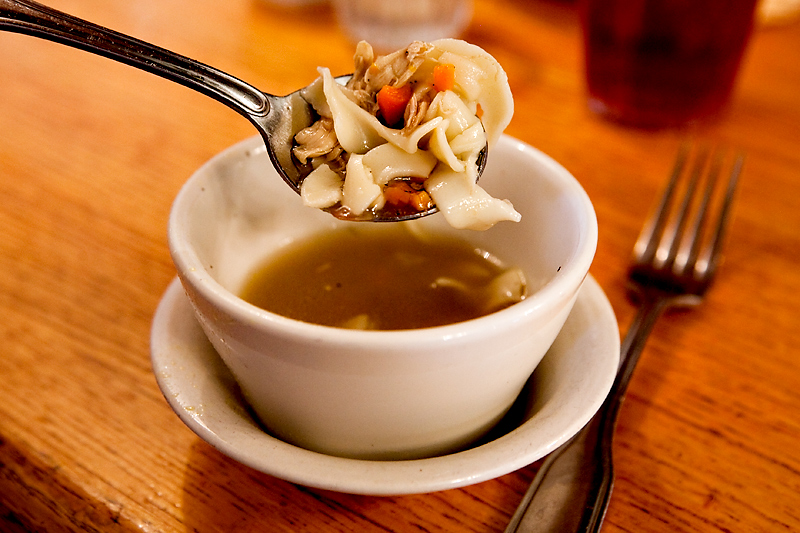 During this visit we learned that they are now offering homemade chicken noodle as a soup course option!  Matt gave it a try and said it was very tasty.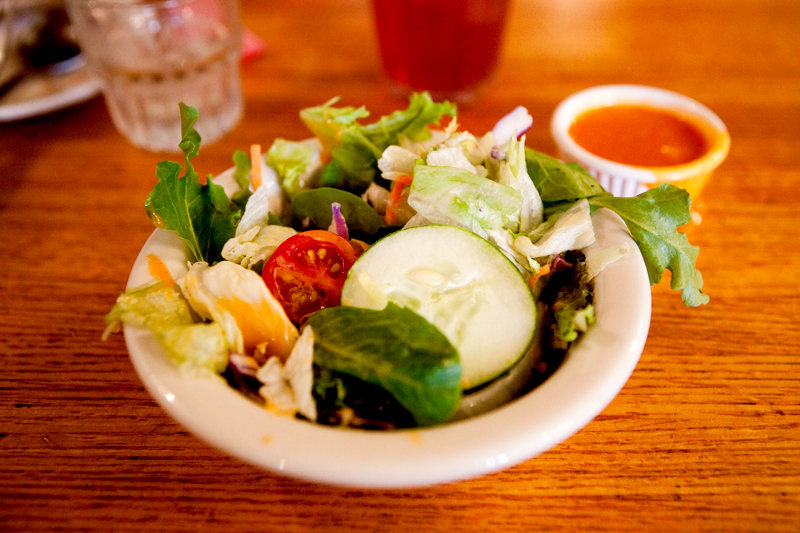 Up next is the fresh house salad with your choice of dressing - I love the honey mustard.. it's more honey-y than mustardy without being too sweet.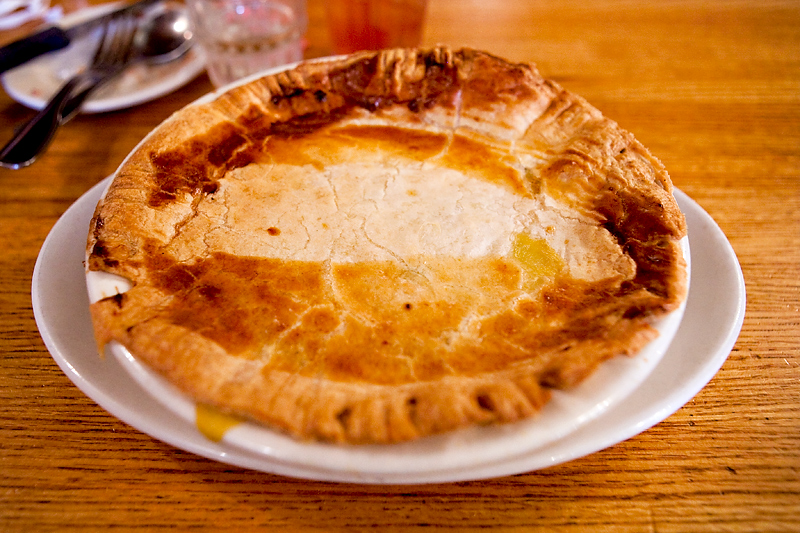 Main course time.  I wanted to try something new, so I chose the chicken pot pie.  I'm surprised I've never ordered this in the past, as I tend to judge Southern restaurants on the tastiness of this dish.  This one may not look too pretty, but it is a winner.  The crust was flaky and there was the perfect amount of it (there was no bottom crust).  The broth was thick with a powerful chicken flavor, which I prefer over creamier broths.  The vegetables and chicken were tender and cooked to perfection.  The pie did not include potatoes, which is also a personal preference of mine.  Winner winner chicken (pot pie) dinner!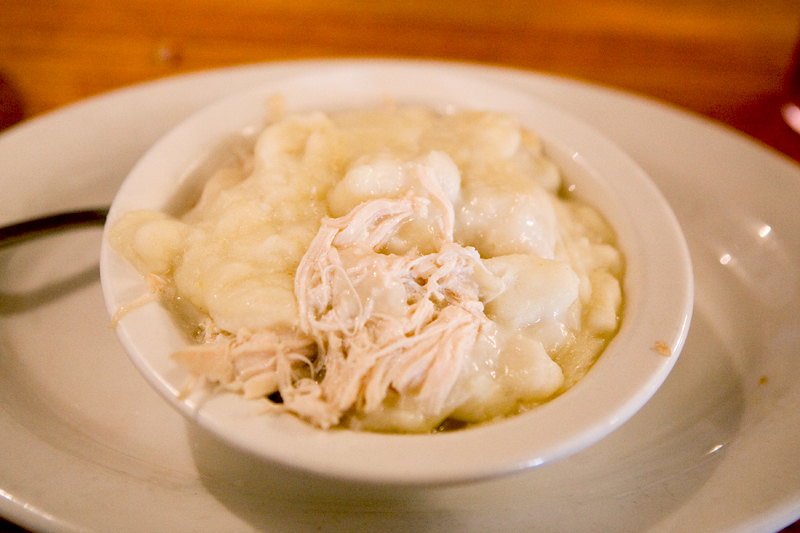 Matt stuck with his old favorite (also one of mine) - chicken 'n dumplings.  They are pretty much perfect.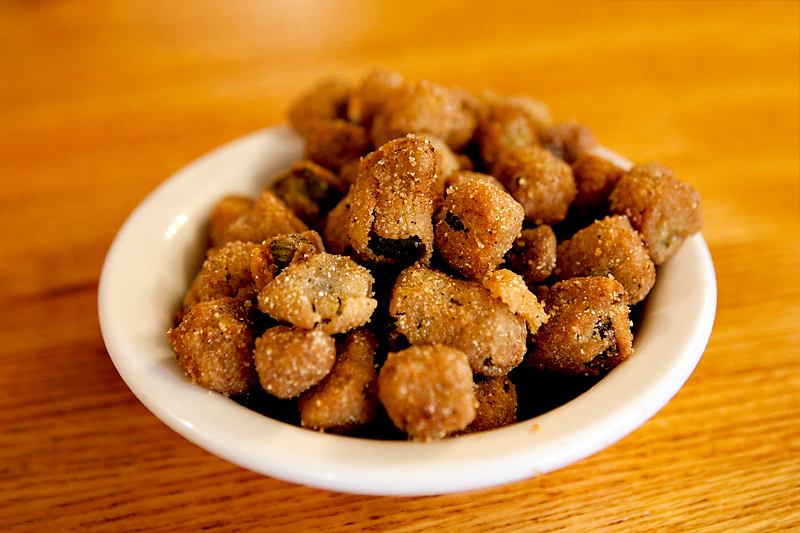 Each main course comes with the choice of 2 sides, which are served family style so everyone can share.  We had an assortment of fried okra (shown), mashed potatoes, and green beans.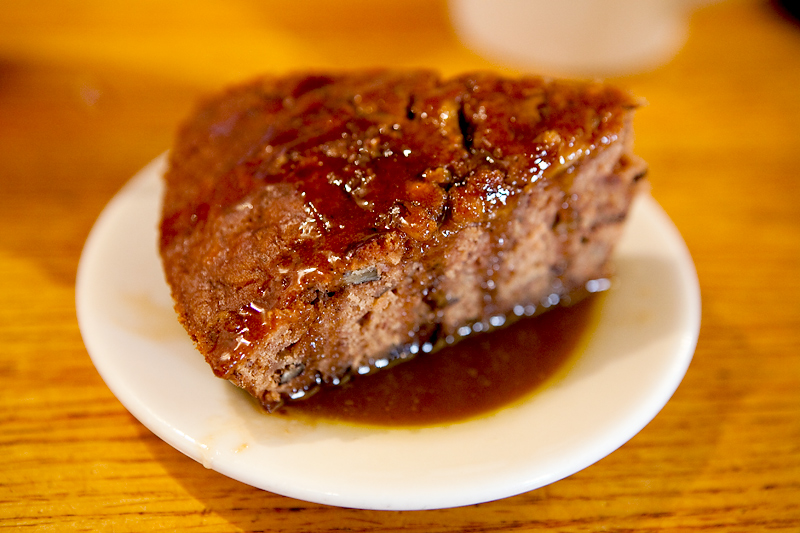 Dessert is included in the dinner price, and don't even think about giving it a pass.  The apple spice cake with rum sauce will knock your socks off, and I order this every time we eat here.  I could drink the sauce straight up.