Today, I present to you.. a challenge.
Are you ready?  It's a tough one.
Not for the faint of heart.
Not for the weak of character.
Certainly not for those who melt into a puddle of goo when presented with things that are furry and walk on four legs.
Ready?
Your challenge, should you choose to accept it, is to look at this photo and tell me that it didn't brighten your day at least the tiniest bit: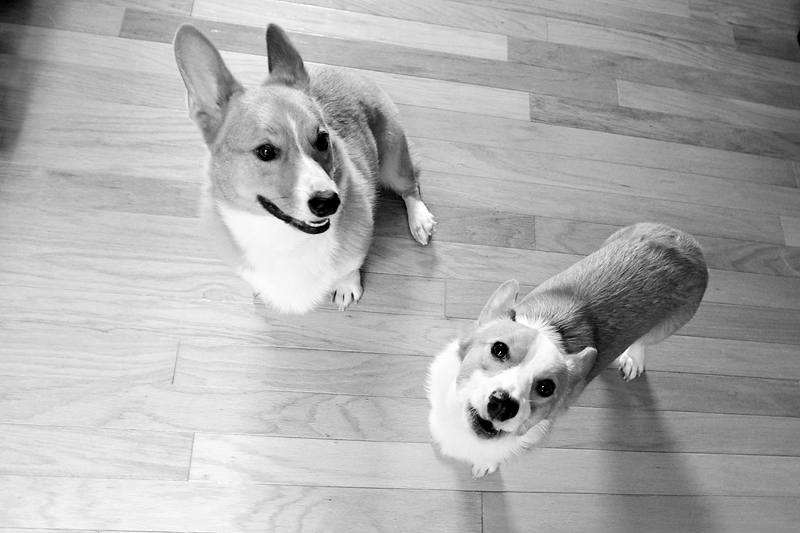 Told you it was a tough one.
Corgi owners are familiar with the conversational "Ooooh!" sound that these balls of cuteness often make.  Not really a howl, and not so much a groan.  Just an "Ooooh".  That's the best way I can describe it.   It's most often heard when they are really happy, like when daddy gets home from work or when they know we are about to go play outside.  Its most visible characteristic is the perfect O-shape of the doggy mouth.
It's not charming in the slightest, and I absolutely did not drop to my knees and smooch the tar out of that fuzzy O-shaped mouth right after he did this.
Nope, never.