CANNONBALL!!!!!!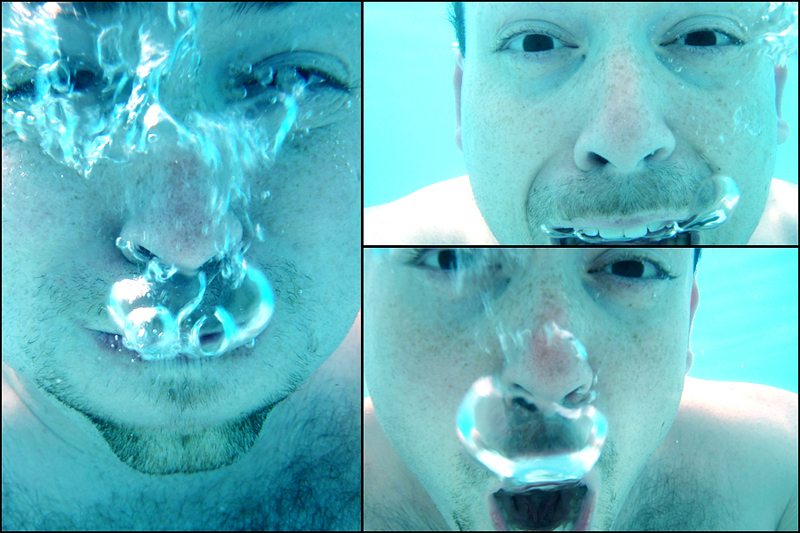 Did I scare you?  Apologies.  It's just Matt, and I promise he's not drowning.  Before we left TN, we went to one of our favorite websites, www.borrowlenses.com, and rented the Canon D10
 for a week.  It's a nifty little waterproof point 'n shoot camera.  Having that little guy around on pool/ocean days saved us the worry of causing any damage to one of the Big Boys.
It also brought us endless amusement to watch the faces of other people as we plopped into the water, camera and all.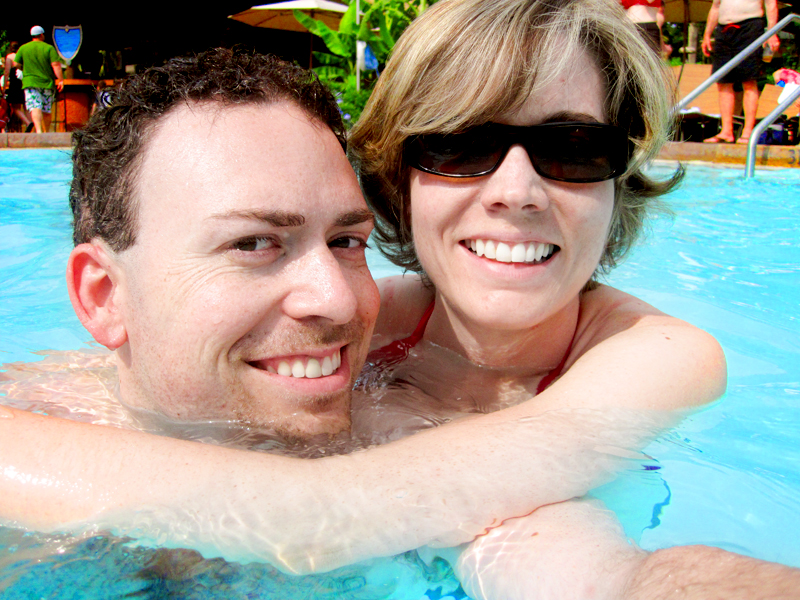 Animal Kingdom Lodge has a fantastic pool, so we scheduled a full day to schmooze and take advantage of it!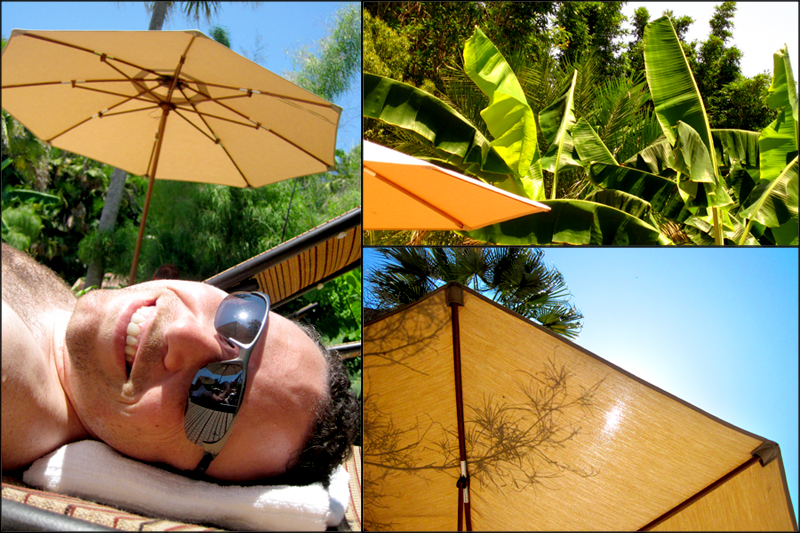 Matt opted for sun, while I cowered beneath an umbrella, slathered in SPF40.  Have you seen my skin?  Seriously, I am a marshmallow.   Sunblock or not, after prolonged exposure the sun will bake my lily white epidermis until it resembles a freshly boiled lobster.
Shade.  I like shade.  I have embraced The Pale.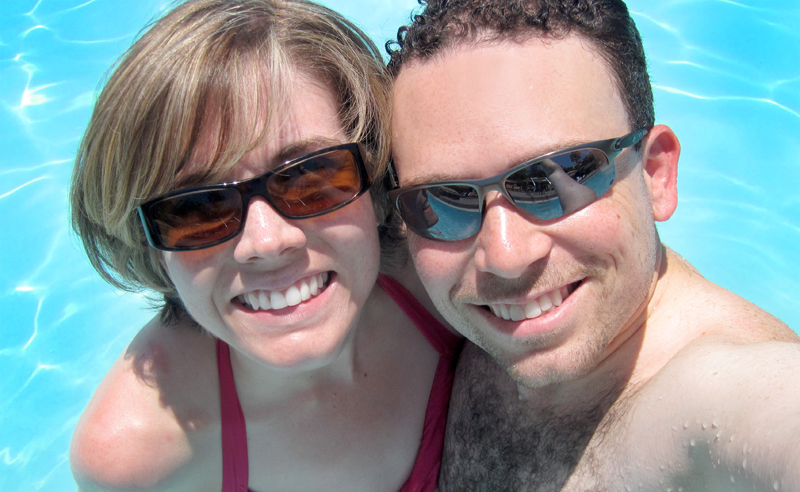 Matt tried to get me to do some underwater photos.  My response?  "Your cheese has slid off of your cracker!  That would mean getting my hair wet!!  Do you know what chlorine does to color-treated hair?"
I mean, really.  The nerve!
It's a good thing he loves me, otherwise he would have killed me long, long ago.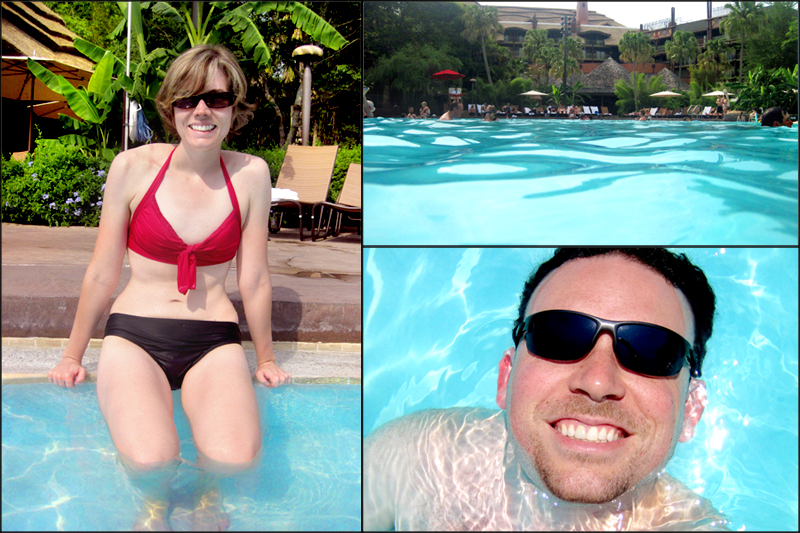 We all know the best companion to a day of poolside lounging is a fantastic book, and I certainly had that department taken care of, courtesy of my beloved Kindle.  I'll have to do an entire post on my Kindle one day, because I'm seriously going to wear that thing out if I'm not careful.  It is the greatest thing on the planet.
Anyway, this is what I was reading:
Into Thin Air is a personal account of the disaster that took place in 1996 during an attempt to climb Mt. Everest. Educational and captivating, it was also the perfect book to dive into when it was hot enough to fry eggs on the sidewalk. Reading about mountain climbers suffering from hypothermia and frostbite through several layers of cold weather gear will cool you off, for sure!  I highly recommend reading it, even if you're not interested in mountain climbing or Mt. Everest.  It's fantastic.
Ahh.. pool day.  Because sometimes the best thing to do while on vacation is absolutely nothing at all.