No, I'm not talking about the new television show on FOX - I'm talking about the real thing!  The really really real thing!
After picking up our tickets and programs, we had our photo taken and waited in line to board the ferry to the island.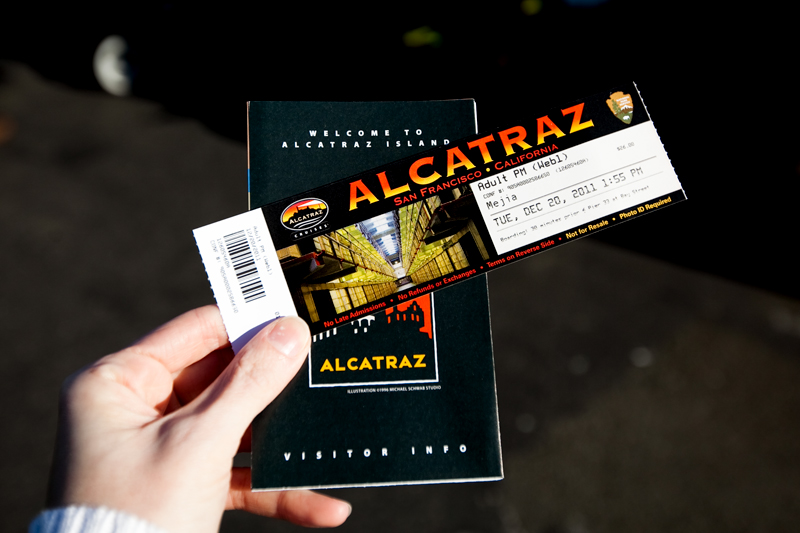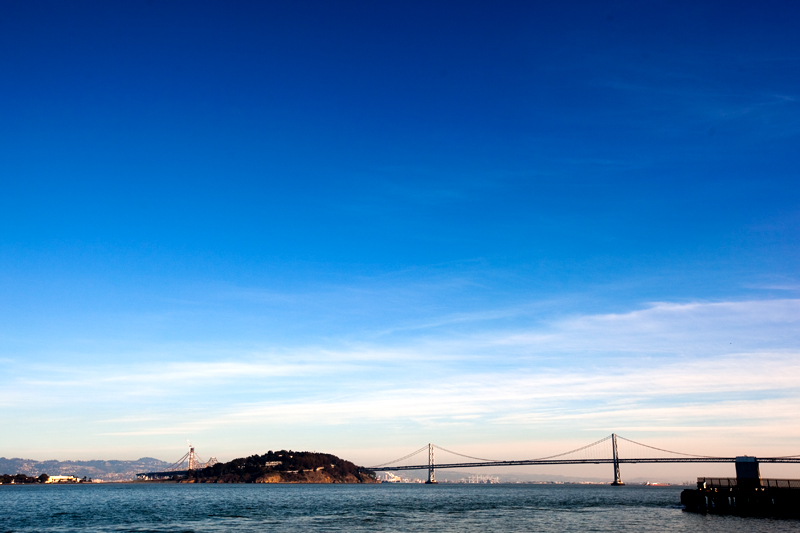 The ferry ride offered up some beautiful views of San Francisco!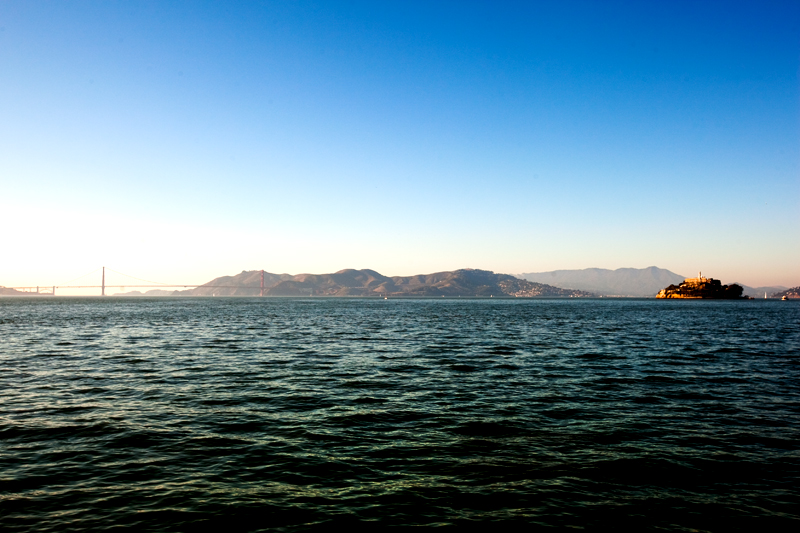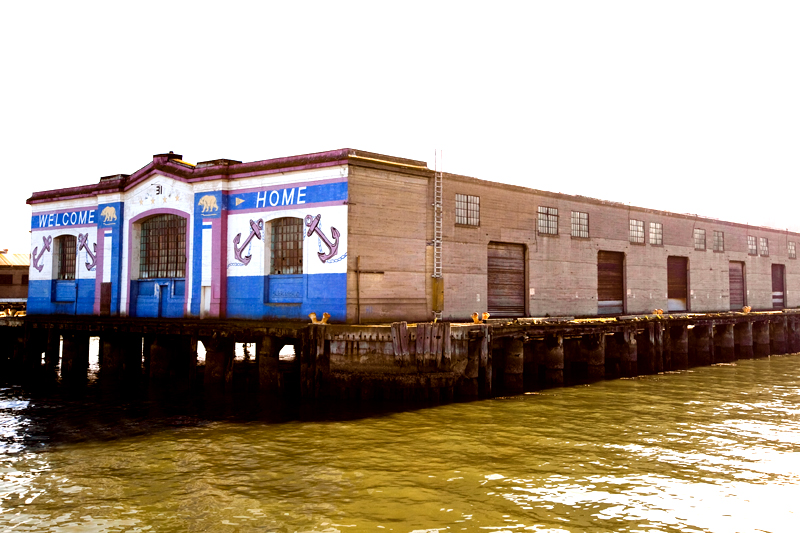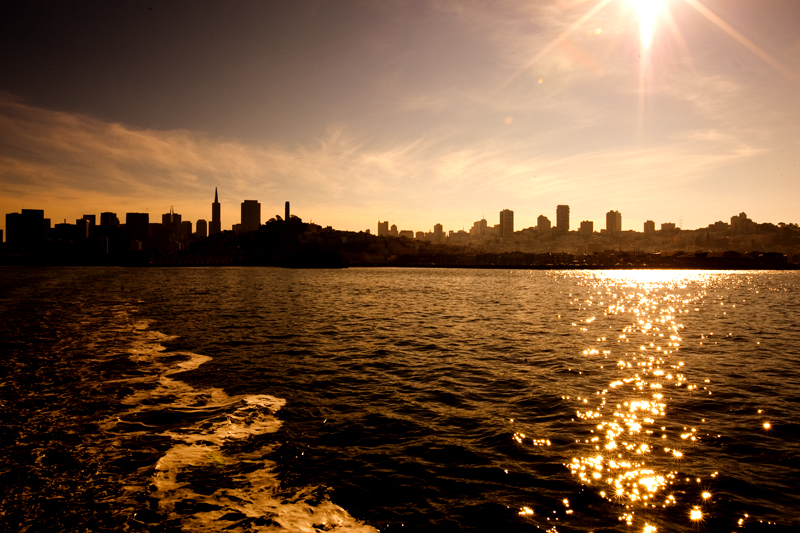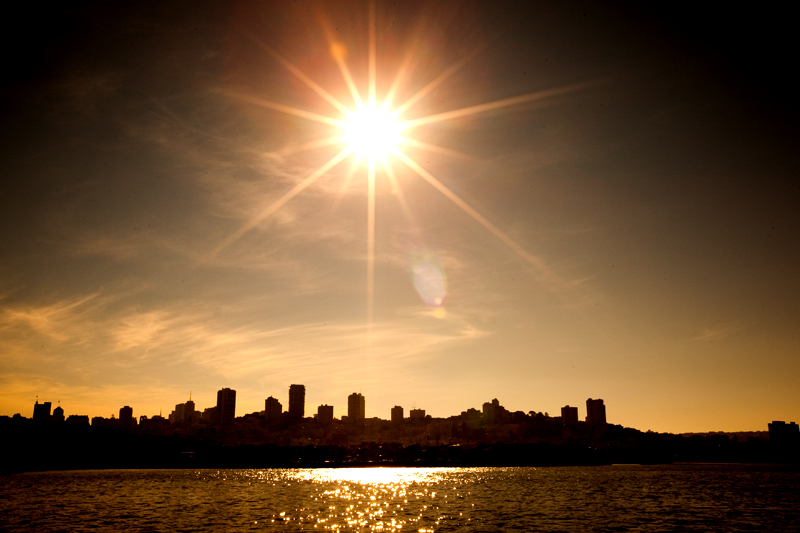 Though I love these silhouetted views of the city in the later afternoon, I bet the morning ride is gorgeous with the full sun hitting the skyline.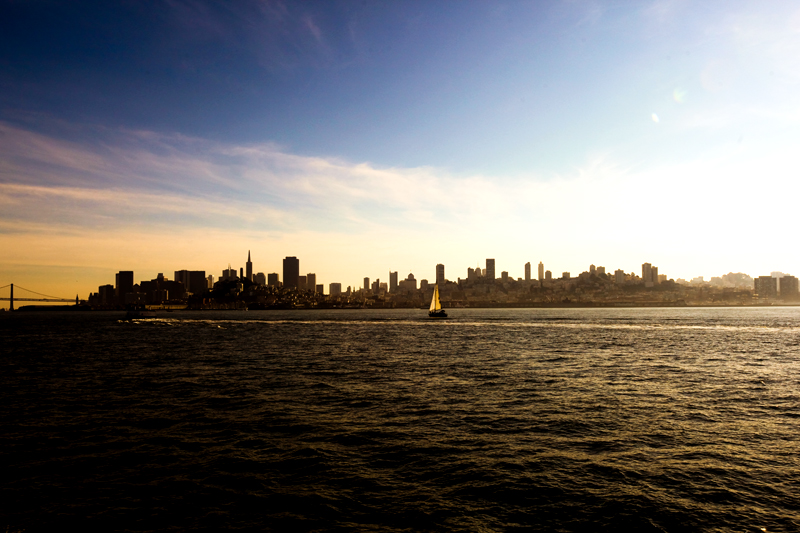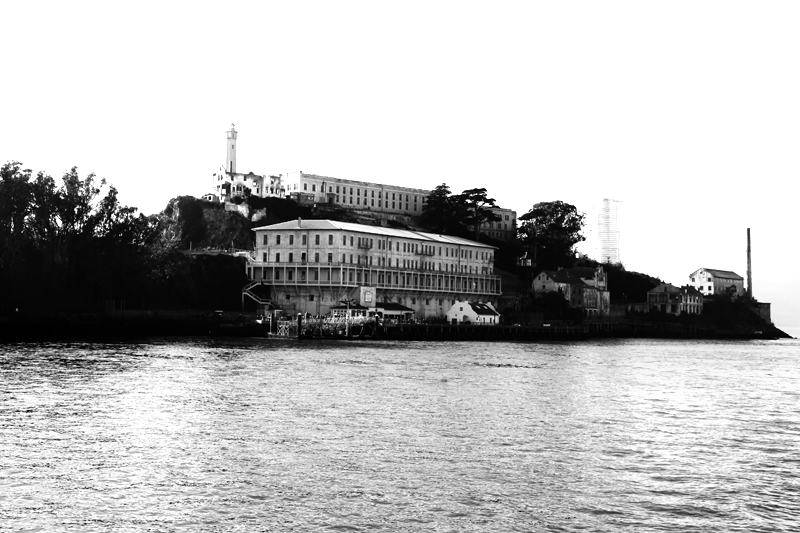 Getting close to the complex!  Black and white just seemed fitting here.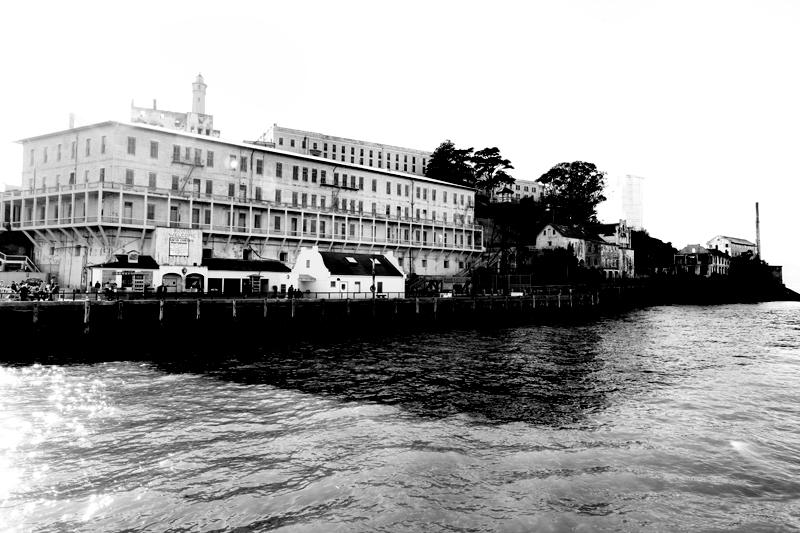 "Break the rules, you go to prison.  Break the prison rules, you go to Alcatraz."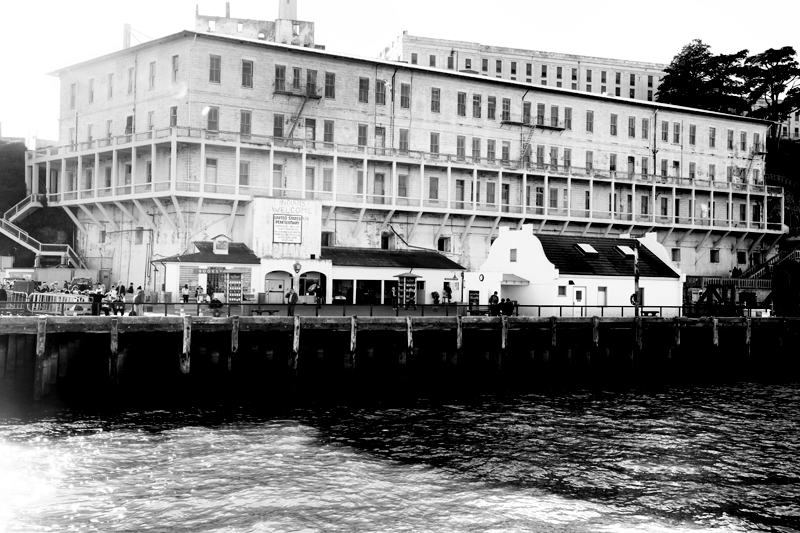 Stay tuned for photos of the inside!