Last month, Kara & Remington joined us for a wintry hike on the Rich Mountain Loop Trail.  We first hiked this route last summer, and we were interested to see the differences that the colder months would bring.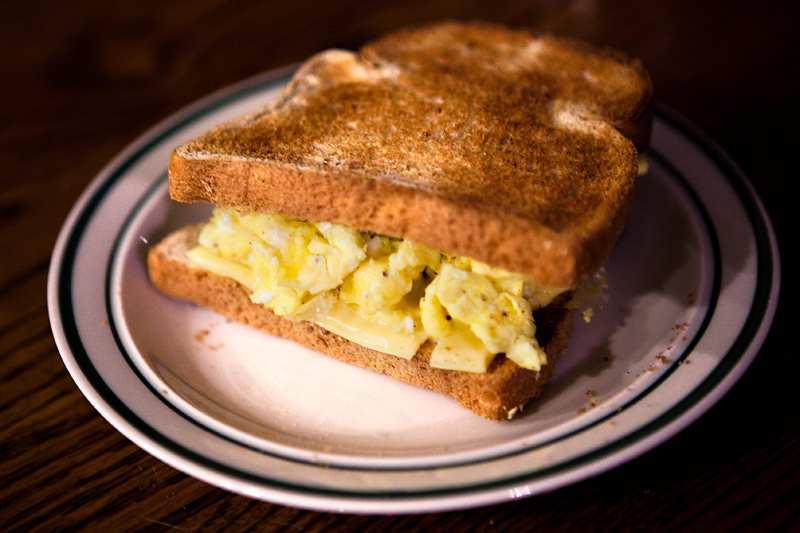 Uggggly pre-dawn photo of our egg sammich.  I had to post it, otherwise you guys would have feared for our safety on the trails if you weren't secure in the knowledge that we had our usual pre-hike meal.. right?
That's what I thought, too!  Anyhoo..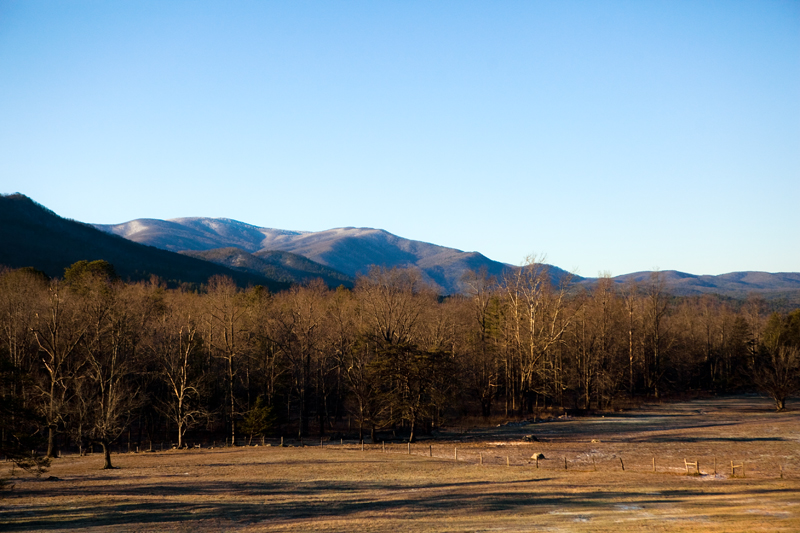 Cades Cove is lovely in the morning.  It's quiet, the light is soft, and the road is clear.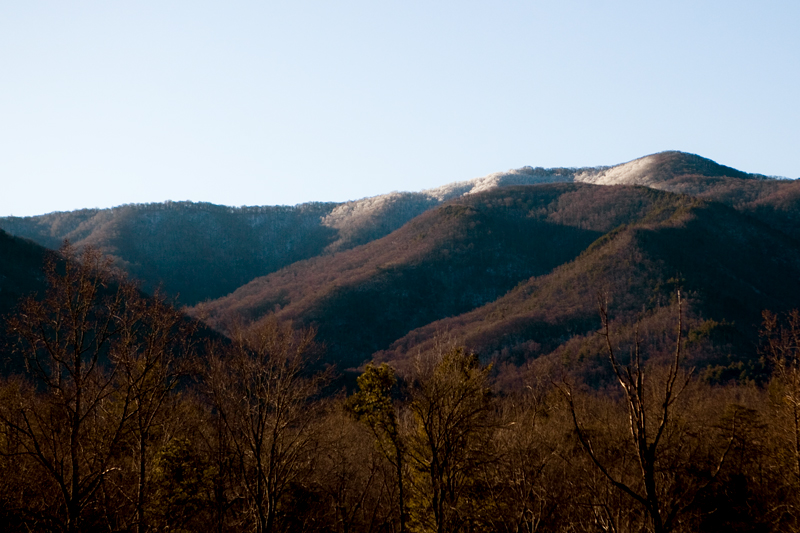 Light dusting of snow visible on the peaks.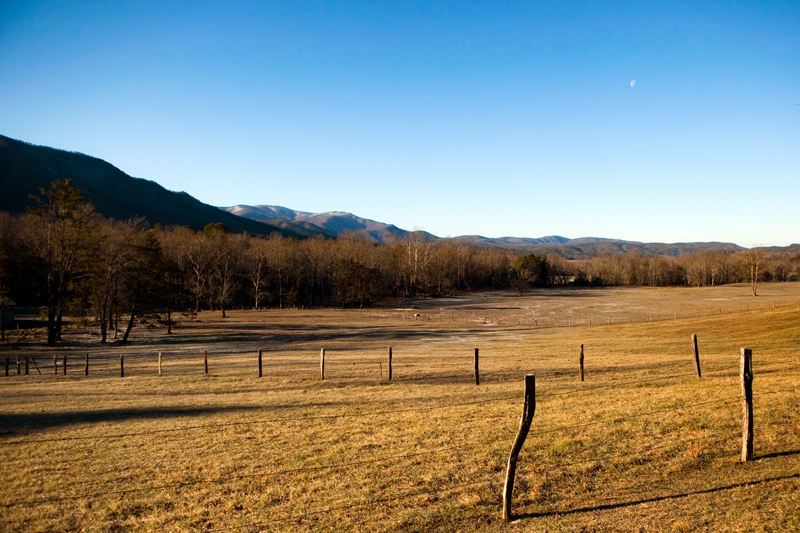 The half moon was visible, and it was a stark, clear day.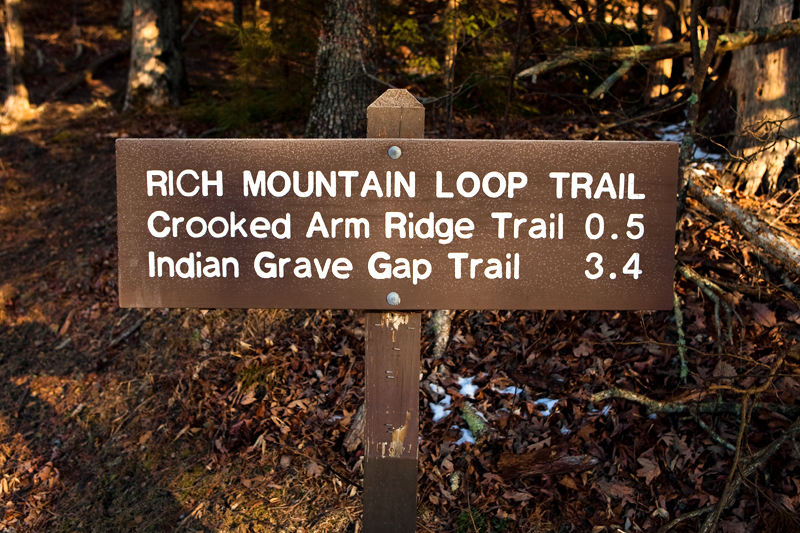 Frosty trail head sign.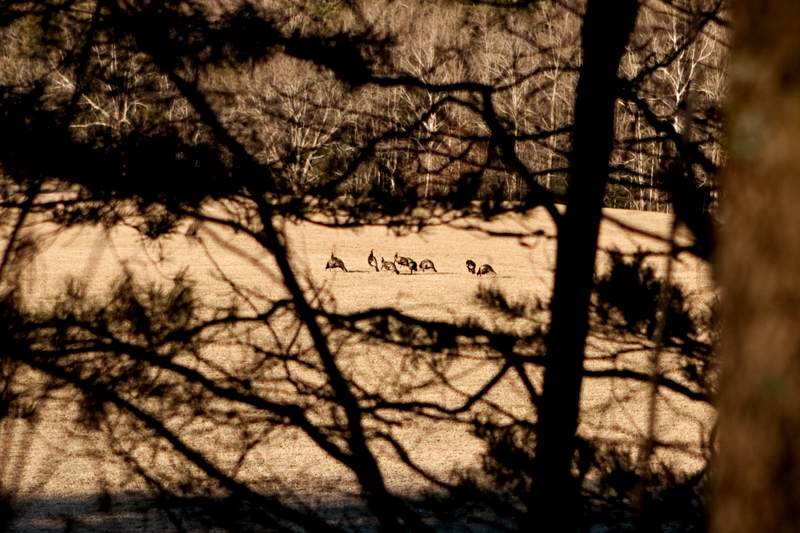 A gang of Tom turkeys moseying around the fields.
Or is that a google?  A gander?  A gaggle? No, that's geese... hm.  Gang works for me.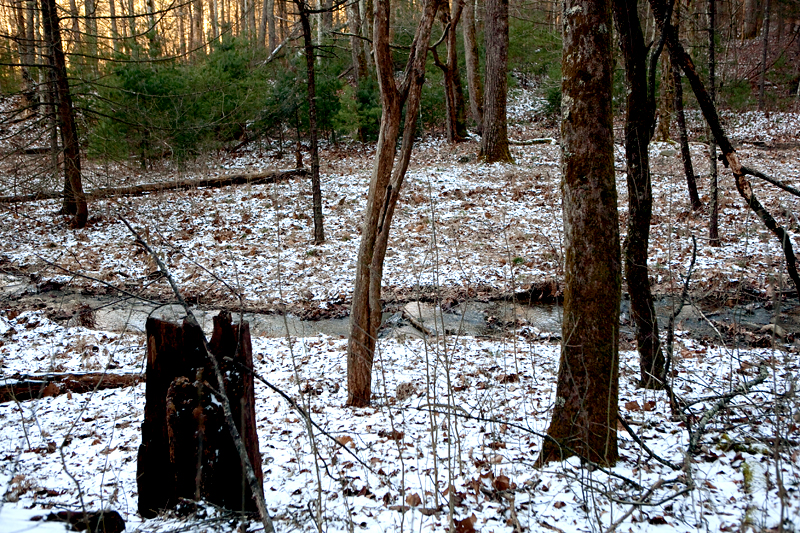 Light dusting of snow on the ground.  Thankfully, it wasn't too cold.  It was crisp, no doubt, but we dressed warmly and it was a comfortable hike.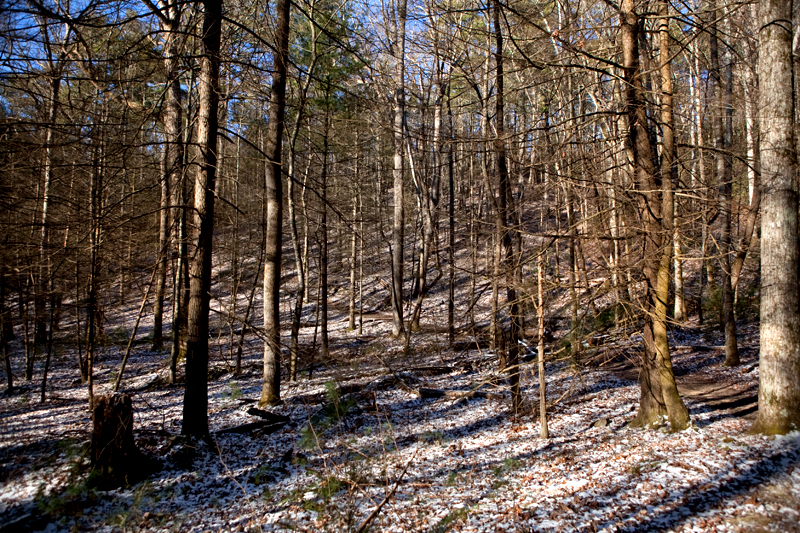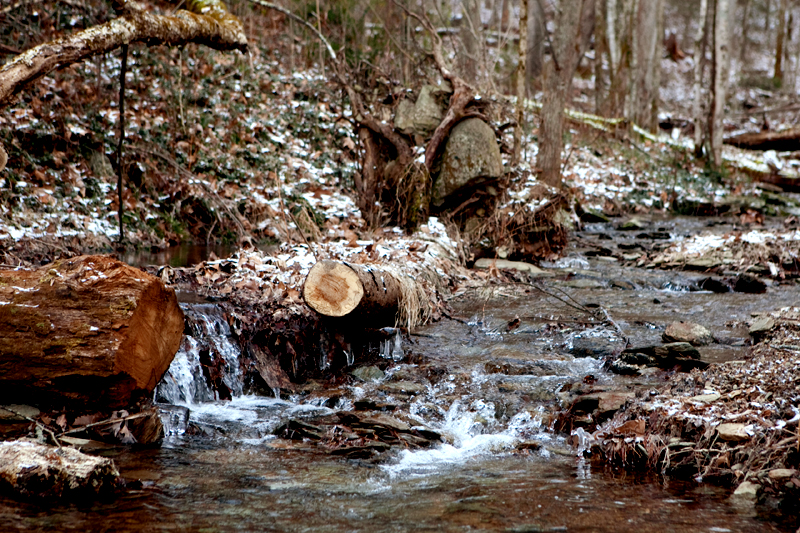 There are several small streams along the trail, many of them with icicles!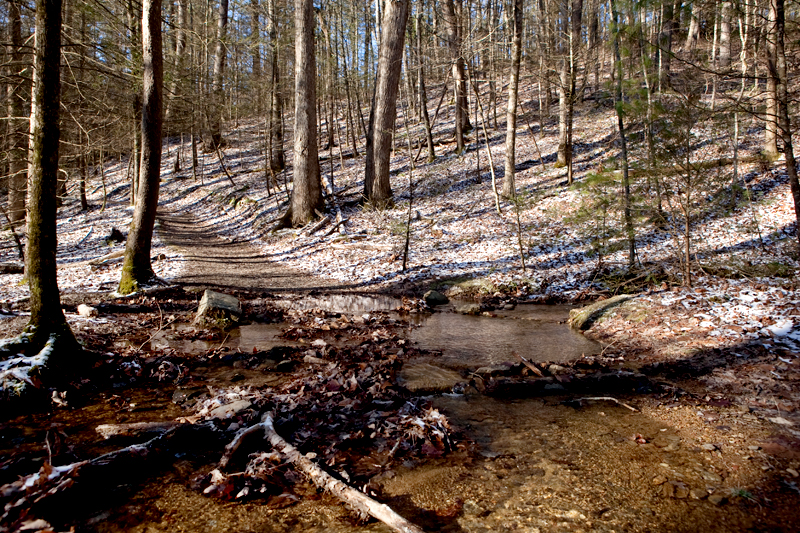 The streams are pretty, but crossing them without getting your socks wet is of utmost importance.  In the summer, it's no biggie.  In the winter, it can ruin your day!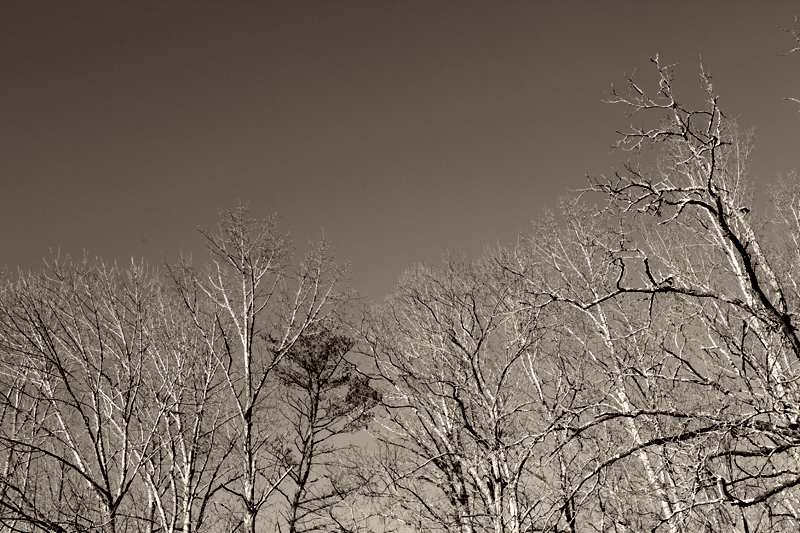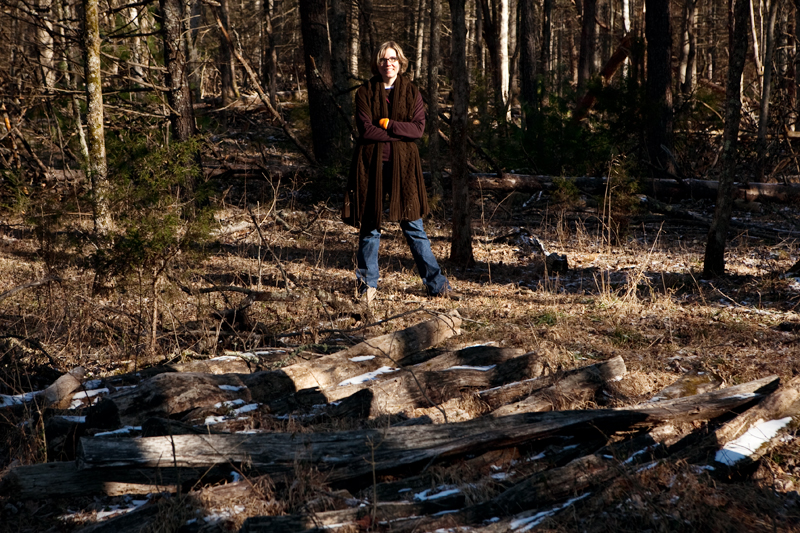 Snuggled up in my hugenormous scarf.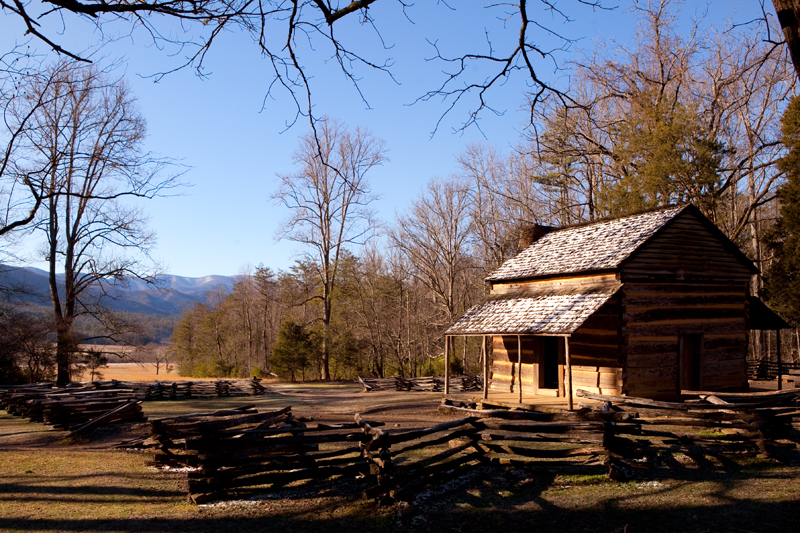 The John Oliver Cabin, dusted with some white stuff.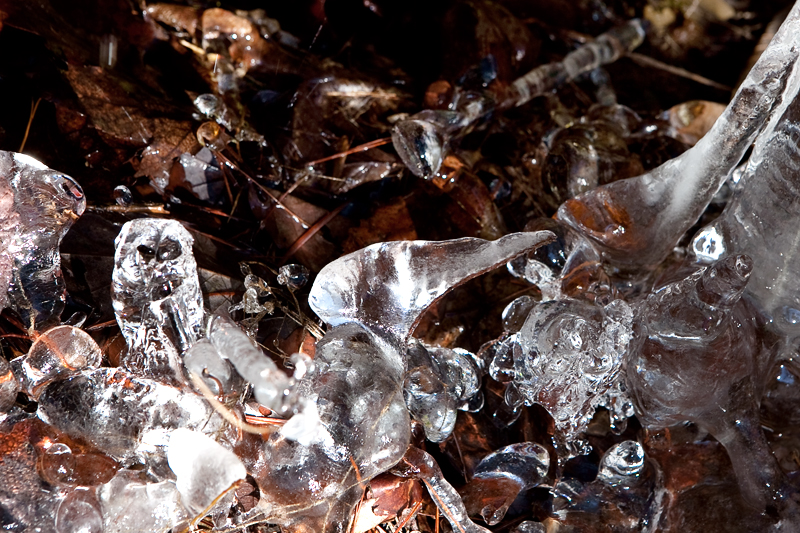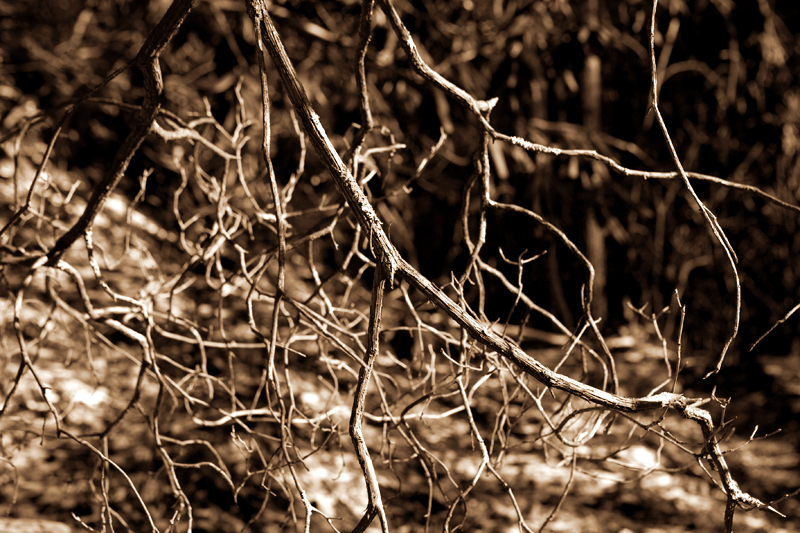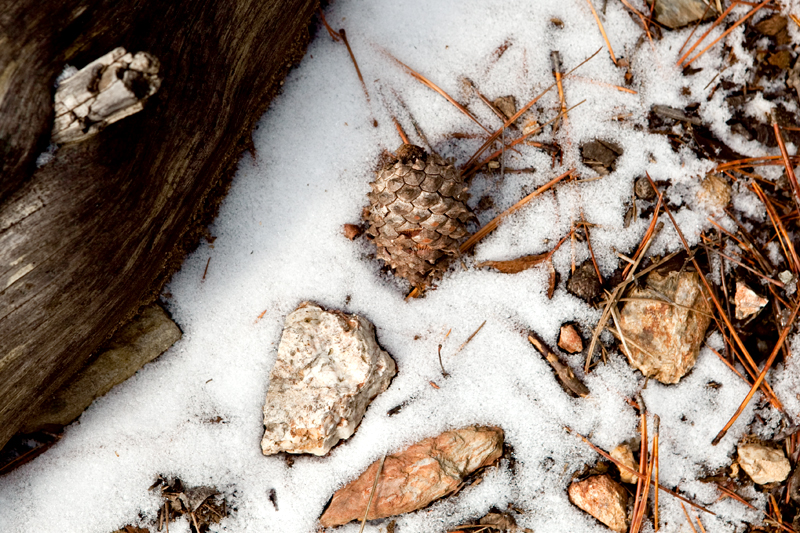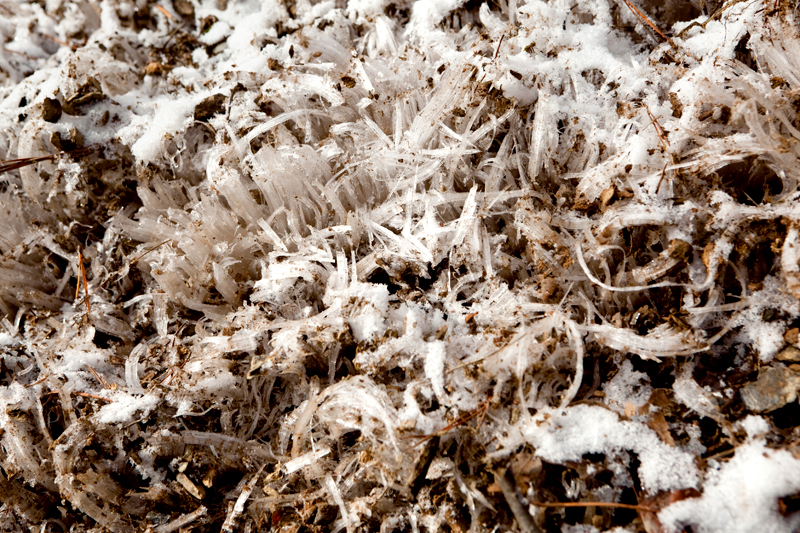 The higher we got, the more ice we saw!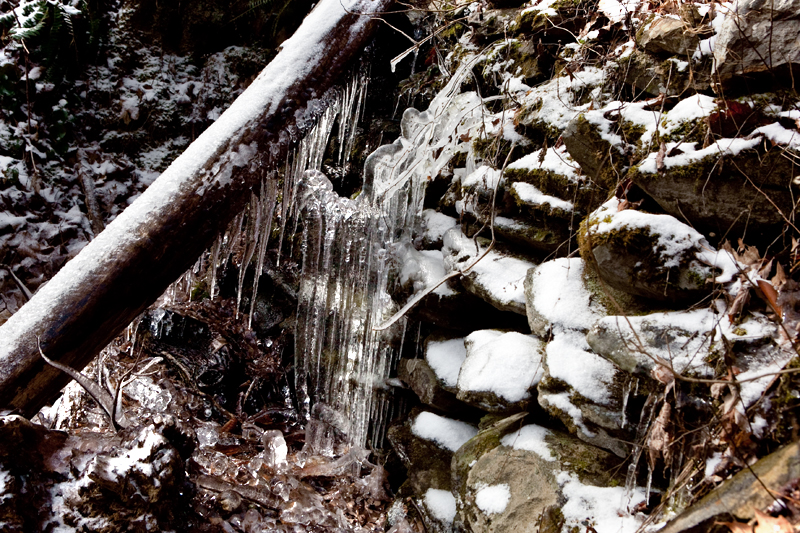 Kara & Remington, truckin' along.

Our lunch spot.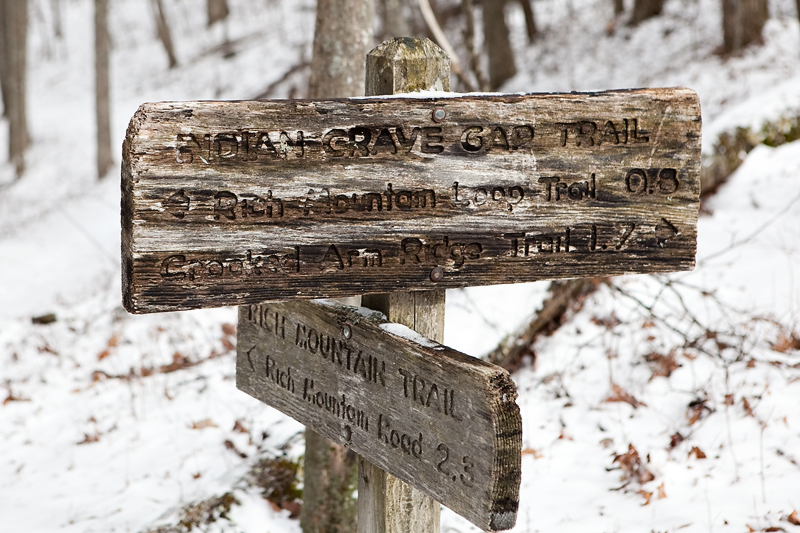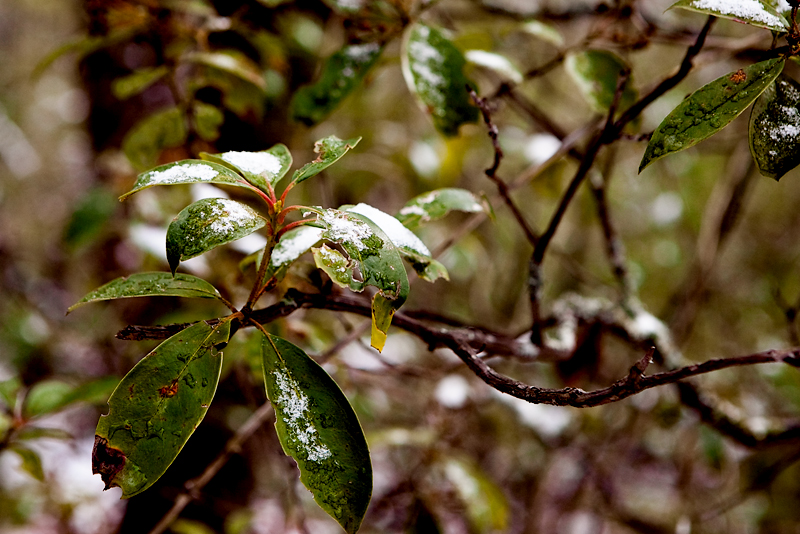 Hello, hibernating rhododendrons.. I'll see you again next summer!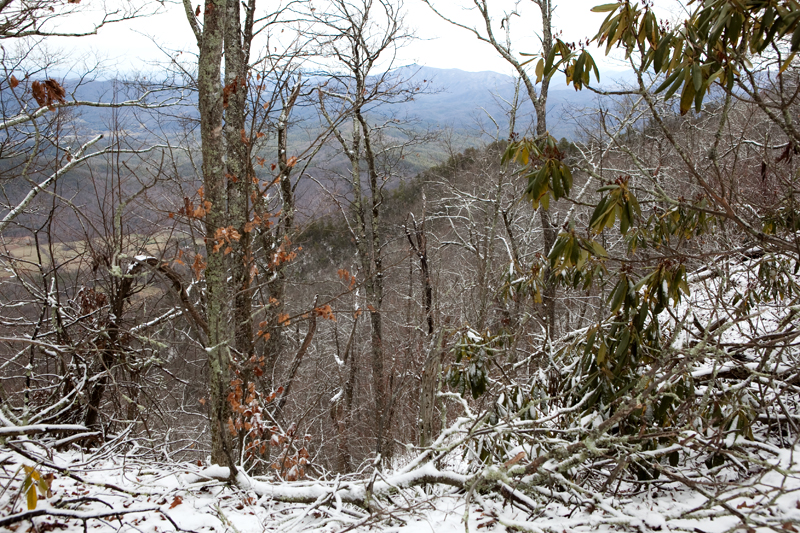 The good thing about hiking this trail in the winter.. you can see into the valley when you reach the top of the ridge!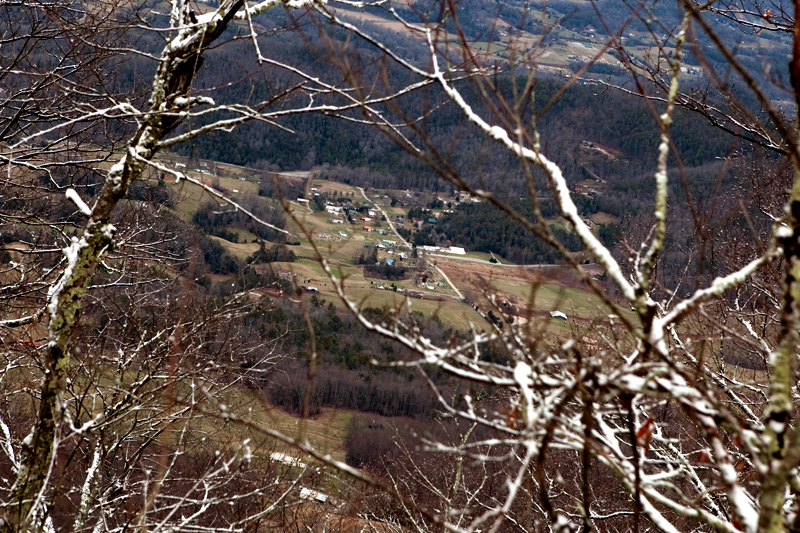 Sim City houses below.
Ahh, Sim City.. the first computer game I ever bought for myself with my own money.  It came in a huge glossy black box with 3.5inch disks.  Those were the days.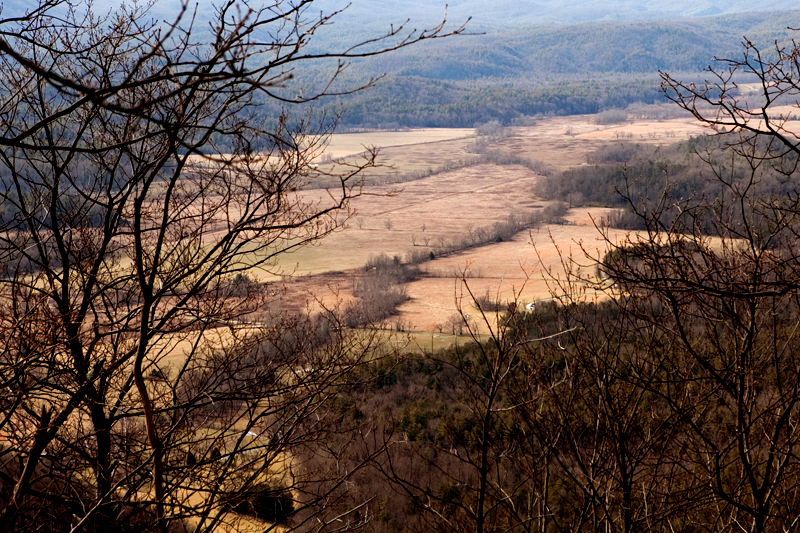 Headed back down..
Until next time, happy trails!