Every morning of our cruise, after an early morning workout and a shower, we'd hit up Topsider Buffet for some chow.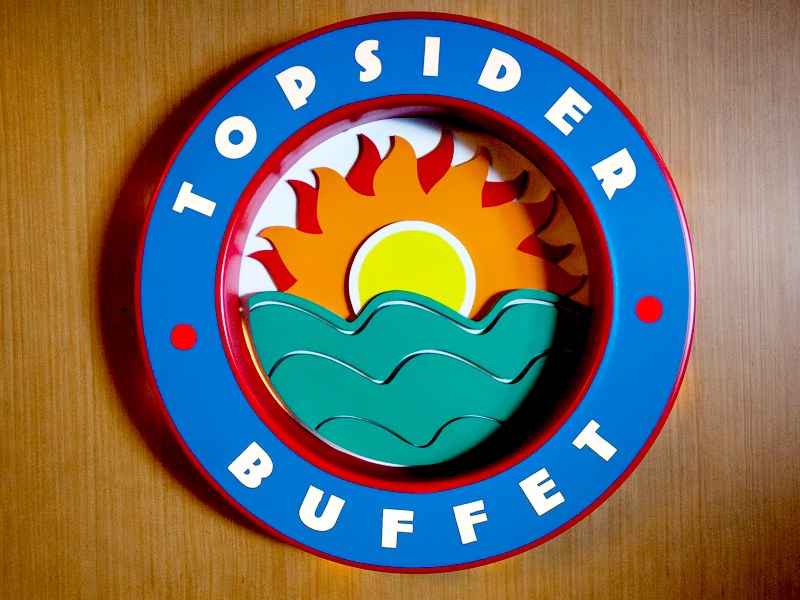 This is more or less what my breakfast looked like every morning.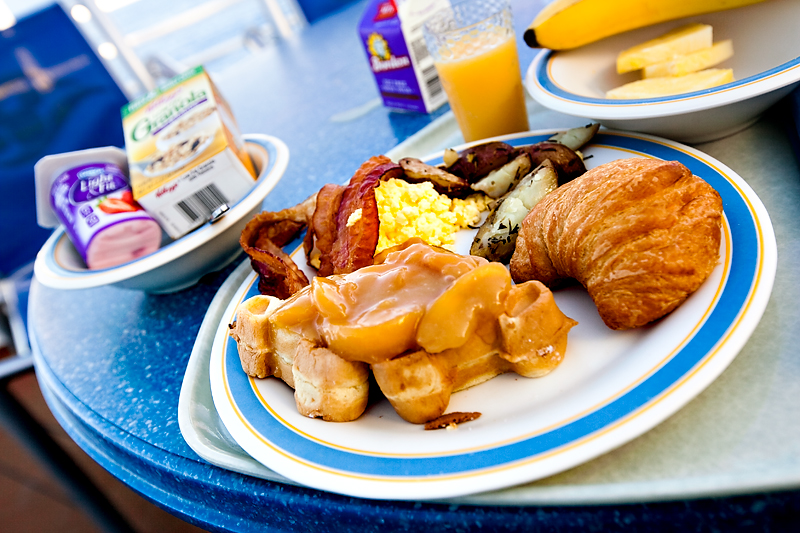 Matt's plate.  We each sampled a different pastry each morning.  It was all we could do not to grab 10 things and gobble it all up - so many tempting choices!
The first morning, we thought it would be awesome to sit outside in the fresh air, but that quickly proved to be a silly decision.  The breeze was literally blowing our food right off of the plates, so we only lasted a few minutes before we packed up and headed indoors!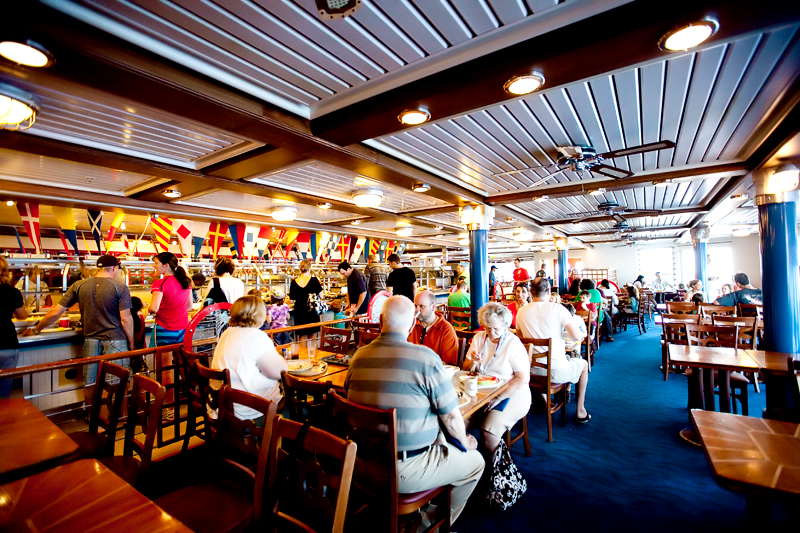 Here's a look at the inside.  Topsider is pretty large on the inside, despite what this photo may look like.  There was always plenty of seating for everyone.   There are two buffet areas serving the same food choices to help cut down on the lines.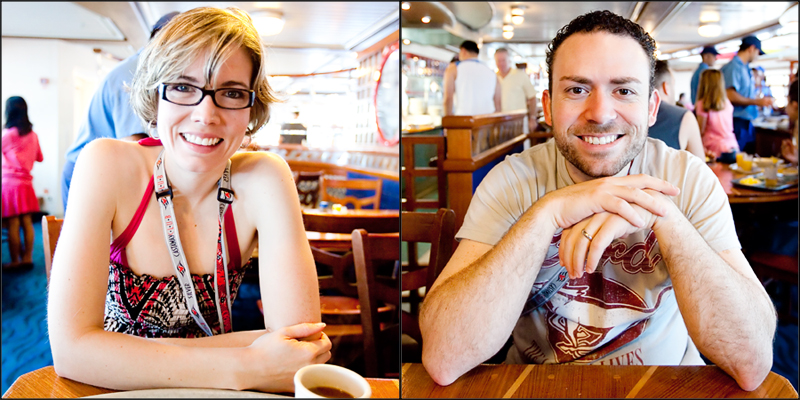 Finishing our coffee and ready to hit the deck for some serious sun and reading time!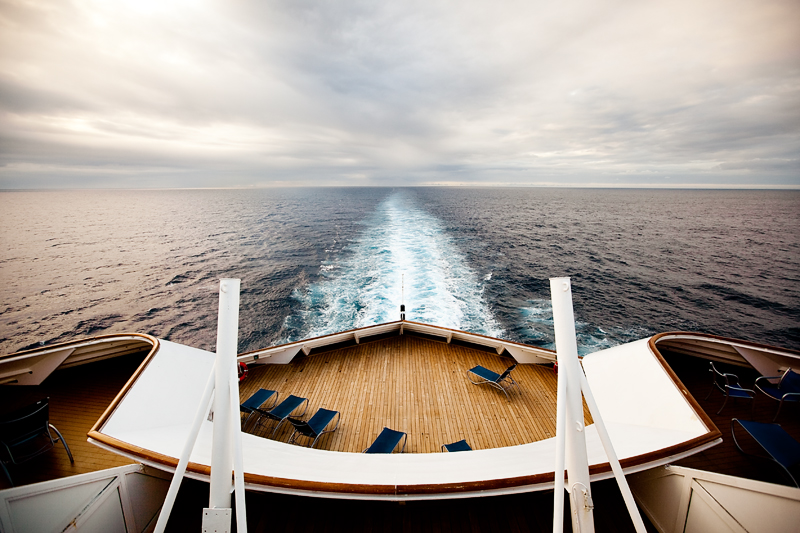 This is the view from the Topsider outdoor seating area, at the very back of the ship.  This ended up being one of my favorite photos from this cruise - I love the beautiful wake of the ship!
In addition to Topsider, there is at least one sit down option per morning, as well as another buffet in one of the rotational dining rooms.  We tried one of the other buffets and decided that Topsider is the one to stick with.  The other buffet was almost identical, except you might have to share a table with other folks and you can't pour your own coffee, so getting refills can be slow depending on the crowds (and when I need my coffee, I need my friggin coffee!!).  You all understand, right? Don't keep a girl from her morning caffeine.
This post is from our 7-day Eastern Caribbean cruise aboard the Disney Magic from January 28th to February 3rd of 2012.  To see all of our cruise posts, you can click right here!