For the past several years, this right here has been our Christmas Eve tradition.
After the family celebratin' is all celebrated out and we're back at home, warm in our PJ's and cuddling with our sweet puppies, we whip up a batch of some kind of hot liquefied chocolate.
Not all traditions work for me - but this one?  This is a good one.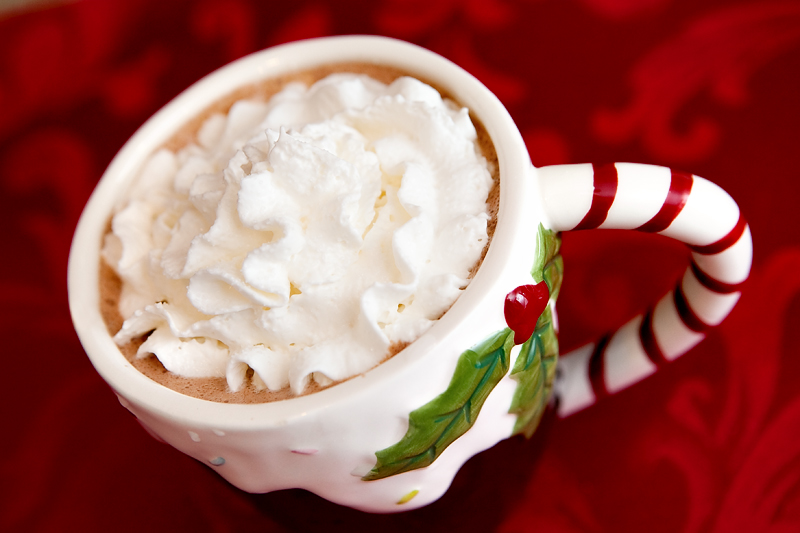 Bet you want to know how to make some of your own, right?  Well, that's what I'm here for!
Salted Caramel Cocoa
What You'll Need:
For the ganache:
6oz chocolate (we used semi-sweet baker's chocolate)
½ cup heavy cream
1.5 TBS of flavored liqeuor, if you're feeling sassy
Per mug:
6oz of milk, heated
Dash of sea salt
Whipped cream
Caramel sauce, heated
What You'll Do:
Carefully melt chocolate into the cream (and liqeuor, if desired).  Add 4 tablespoons of ganache to  6oz of heated milk.  Use an immersion blender (one o' those 'magic stick' things) to blend it all together nicely.  Coat the inside of a mug with caramel sauce and add the hot chocolate. Sprinkle with a small pinch of sea salt.  Add whipped cream and drizzle a bit more caramel sauce on top if desired.  Top with a final small dash of salt, and enjoy!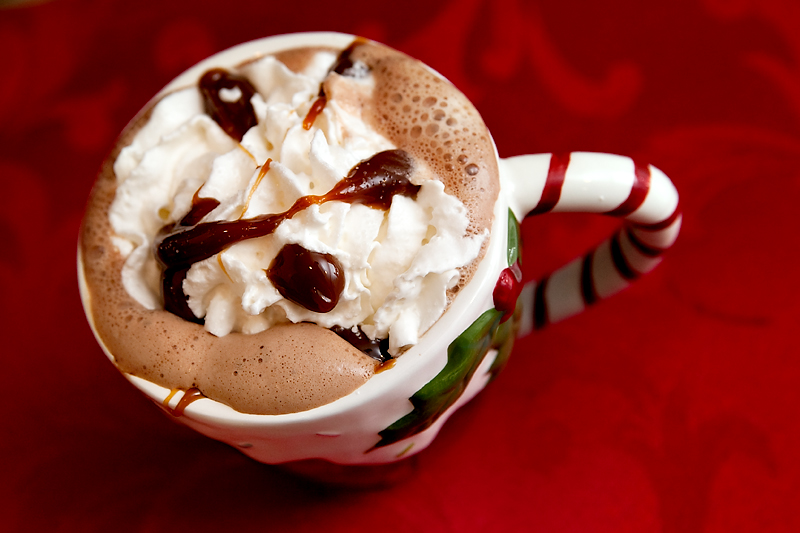 You can also pretend you're a kid again and just slop everything on. It tastes the same anyway, right?
Once we had our warm mugs full of chocolate-y goodness, we bee-lined it to the couch for the second half of our Christmas Eve Tradition: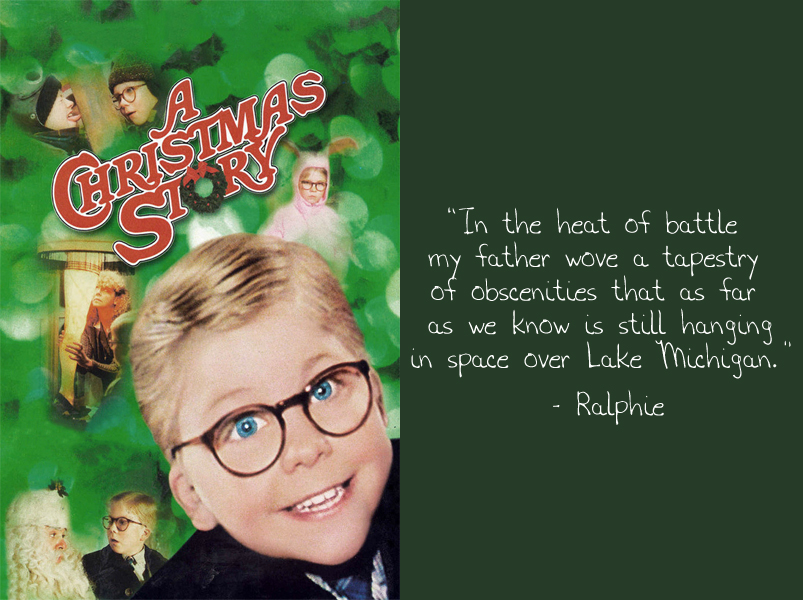 Oh yeah.
I don't know what it is about that movie.. I just love it to pieces!  That quote up there is one of my favorites.  There are some gems in there if you pay close attention to Ralphie's narration.  Classic!
What are some of your Christmas Eve traditions?  Tell me about them in the comments below!