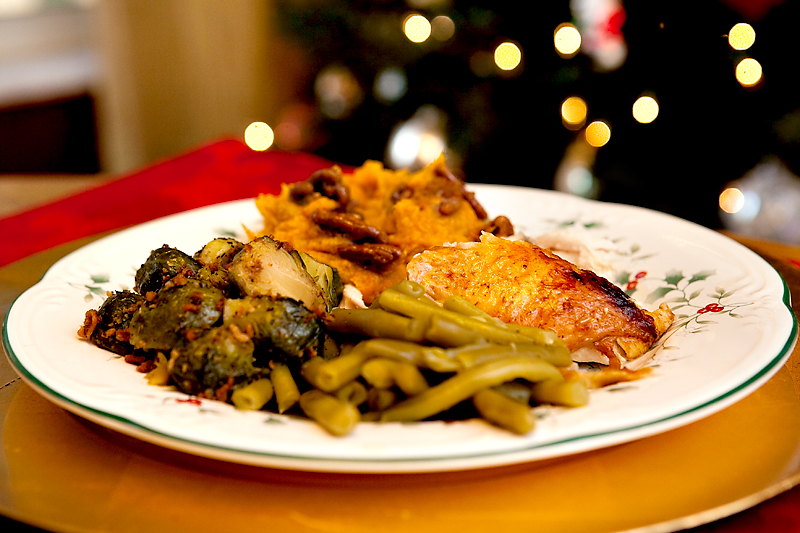 Another tradition that Matt and I hold onto for dear life - spending Christmas Day at home alone together.
In reality, this is pretty easy to arrange!  Since neither of us have local family, spending time with each side usually occurs either before or after Christmas, leaving us free to lock ourselves in our house and relax.
This year, we were craving vegetables for our own lil' Christmas dinner.  We made braised brussels sprouts, green beans, mashed sweet potatoes with pecans, and a chicken cooked up Julia Child style.
But don't be deceived by this atypically healthy holiday meal - we had plenty of sweets around from lovely gifts from friends and family!
What did you have for Christmas dinner this year?  Tell me about it!