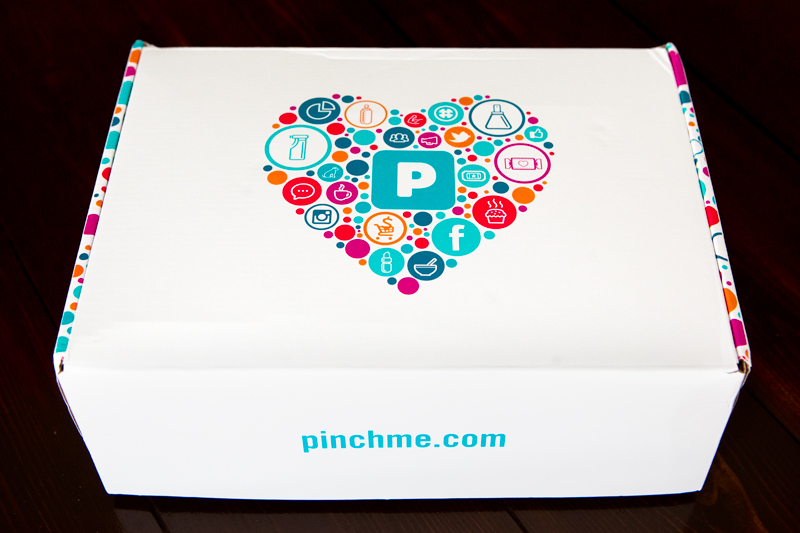 Alongside the current popular trend of subscription boxes are a number of services that allow their members to try new products for free in return for reviews and feedback on the things that you try. I don't know anyone who doesn't love getting packages in the mail - that's probably why subscription boxes are so popular - but what makes these review services so cool is that you can receive fun things in the mail for free!
PINCHme.com is one such review service and they asked if I would give it a whirl and share my thoughts with you. To join, you visit the website and fill out a series of questions to help match you up with the brands and samples that are right for you. One Tuesday per month new samples are released at 12pm ET. On sample day, members can log into their account and claim any samples available to them. Some members may be able to claim up to 8 samples per month and others 3-4. Sometimes there will be no samples available if there are no brands providing samples that match up to the information you provided in your member profile.
For example, if you have children you may qualify for things like diaper cream, baby shampoo, or diapers.
Once your box with your samples arrives, log into your account again and fill out a survey about what you thought of the products you tried.
I received a premium box with an assortment of some of the samples that have been available recently on PINCHme. Please know that the usual size of the box you will receive from a PINCHme membership will not be this large or contain this many samples. This is just a special box for the purposes of showing you guys some of the things you might be able to receive for free.
I know it's annoying when blog reviews make products and services seem "too good to be true" without being completely honest, so I always want to give you the most accurate information so you all can continue to trust the opinions that I share with you.
I'm all about box services for trying out new food and snacks, so I was happy to see a few included in my box. I received:
Special K Chewy Nut Bar (Cranberry Almond)
Skinny Pop Popcorn
Starbucks Iced K-Cup
Because I indicated that I have a young 'un at home, there were a few baby-related samples such as:
Enfagrow Next Step Milk Drink
Sesame Street Extra Sensitive 3-in-1 Wash
Boudreaux's Butt Paste
Well Beginnings Diapers
There was also a sampling of body products. My box contained:
Olay Ultra Moisture Body Wash
Purell Sanitizing Wipes
Playtex Sport Combo Pack
ACT Advanced Care Plaque Guard
Secret Clinical Strength Deodorant in scent "completely clean"
DenTek Floss Picks
No7 Protect & Perfect Advanced Serum
BAND-AID Water Block Plus
My absolute favorite products in this box were the two full-size bottles of SinfulColor's SinfulShine 2-step manicure, which includes the polish and the top coat. I have a ton of regular SinfulColors nail polish in my nail drawer (doesn't everyone have a nail drawer?) but I've never tried this collection before. And oh, does your gel polish peel off so quickly? I highly recommend you read this article to prevent it from happening.
From my experiences with my sampler box and the process of filling out my profile on PINCHme, it sounds like a fairly low-effort service to receive some free goodies. Judging by the products I received, there seems to be a good variety of samples that would be relevant to my lifestyle and interests and things that I would actually use or that I would like to learn more about. Since I don't get much time to browse around when I shop with a baby in tow, I'm not always "in the know" with new products that are being released, so services like these are really fun and useful for me!
One drawback of PINCHme is that you need to remind yourself to log in at noon on the day the samples are released so you have a better chance of getting them before they run out, as they are limited in number. Regardless, after receiving my blogger box, I did go ahead and sign up for an account and filled out my member profile. *I will come back and update this post after my first experience claiming samples. The next sample day is Tuesday, December 8th at 12pm ET.
If you want to give PINCHme a try, sign up for free on their website. If you enjoyed this review or if you found it helpful, please use my referral code: 7H4WZ