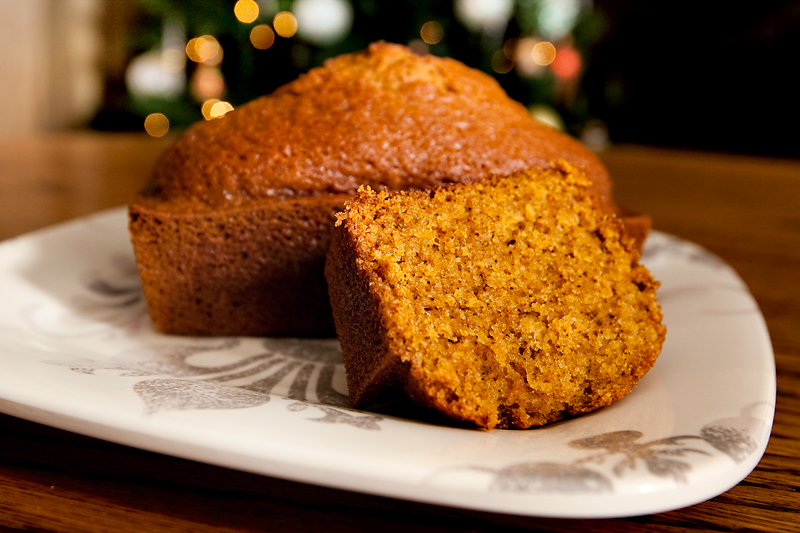 Pumpkin Gingerbread (from AllRecipes)
I'm a pumpkin bread fan 4lyfe.  I'm a gingerbread fan 4eva.  So, when I came upon this recipe for Pumpkin Gingerbread, I knew it would be a hit.  One recipe will make 2 standard 9x5 loaves or 8 mini loaves.
What You'll Need:
3 cups sugar
1 cup vegetable oil
4 eggs
⅔ cup water
1 (15 ounce) can pumpkin
2 teaspoons ground ginger
1 teaspoon ground allspice
1 teaspoon ground cinnamon
1 teaspoon ground cloves
3 ½ cups all-purpose flour
2 teaspoons baking soda
1 ½ teaspoons salt
½ teaspoon baking powder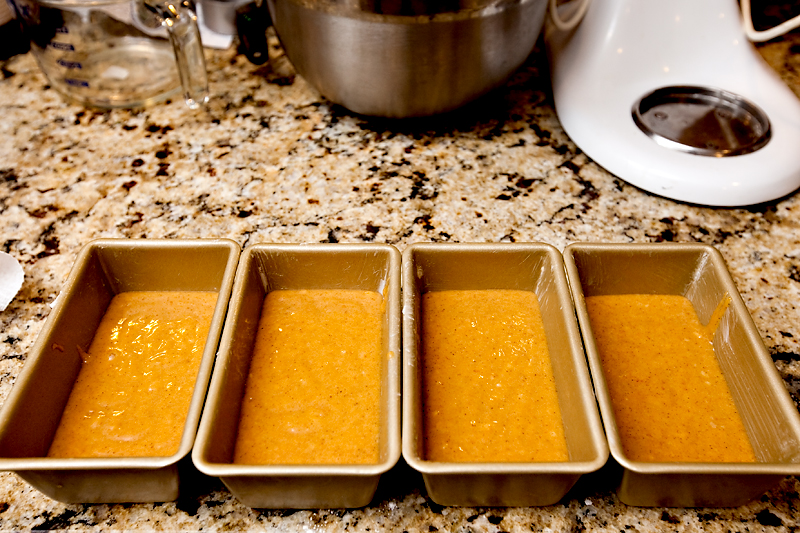 Our mini loaf pans from Williams-Sonoma get a good workout every holiday season!
What You'll Do:
Preheat oven to 350F.   Grease two 9x5 loaf pans, or 8 mini loaf pans.  In a large bowl, combine sugar, oil and eggs.  Beat until smooth.  Add the water and beat until well-blended.  Stir in pumpkin, ginger, allspice cinnamon, and clove.  In another bowl, combine flour, soda, salt, and baking powder.   Add the dry ingredients to pumpkin mixture and blend just until all ingredients are mixed. Pour into pans, and bake until a toothpick comes out clean, about 1 hour (if you are baking half-recipes at a time, start checking it after 30-35 minutes).