One of the fun parts of going on a cruise is seeing all of the adorable towel animals waiting for you in your room each evening!  Here's a peek at all of the critters we found on our trip:

We weren't sure if this was a swan or a cobra!  Either way, I like it.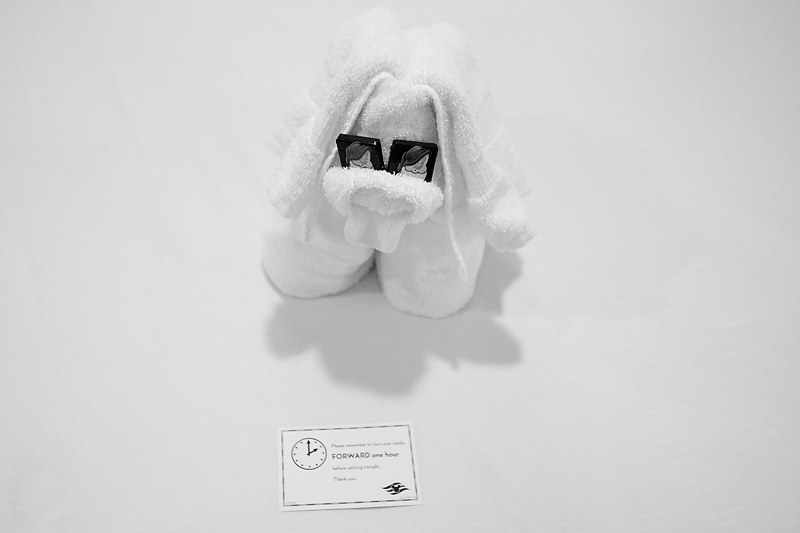 Puppy!  As well as a considerate reminder to change our clocks as the ship crossed time zones.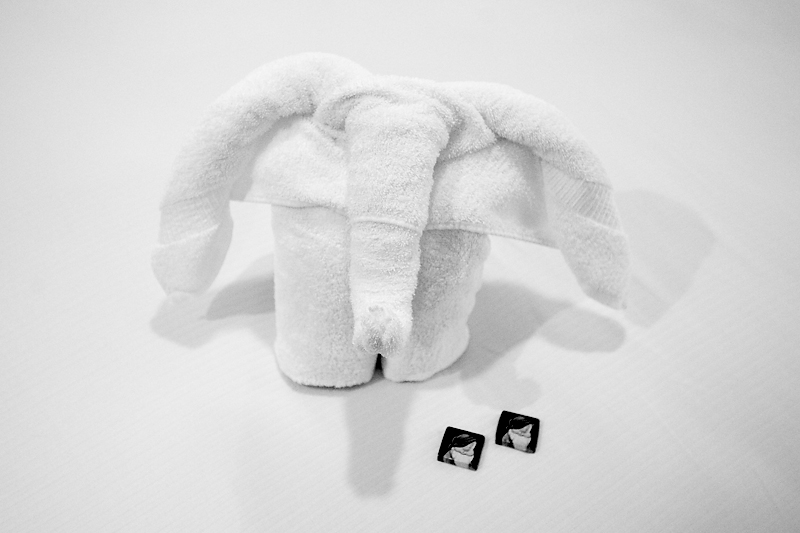 Elephant!

I love the ones in strange positions.. the hanging monkey always gets a giggle out of me.. our stateroom host used my sunglasses to complete the look. 🙂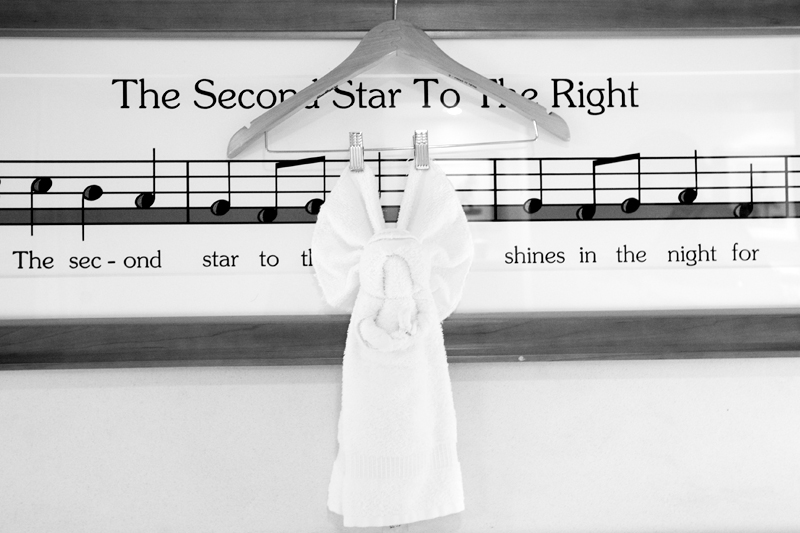 My very very favorite one.. an angel!!  She was even carrying a little candle in her folded arms.  Amazing!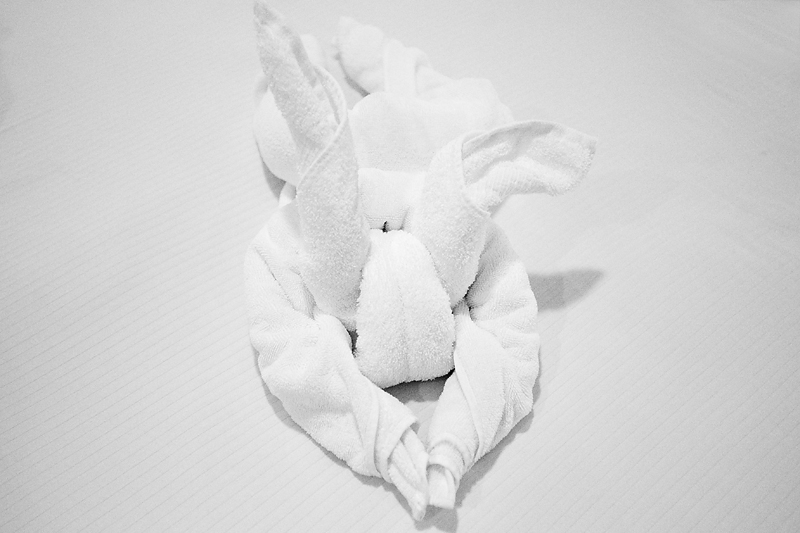 Bunny rabbit!
They were too cute to disassemble and use, so we ended up with a crowd of animals by the end of the trip.  I just didn't have the heart to take them apart!
This post is from our 7-day Eastern Caribbean cruise aboard the Disney Magic from January 28th to February 3rd of 2012.  To see all of our cruise posts, you can click right here!