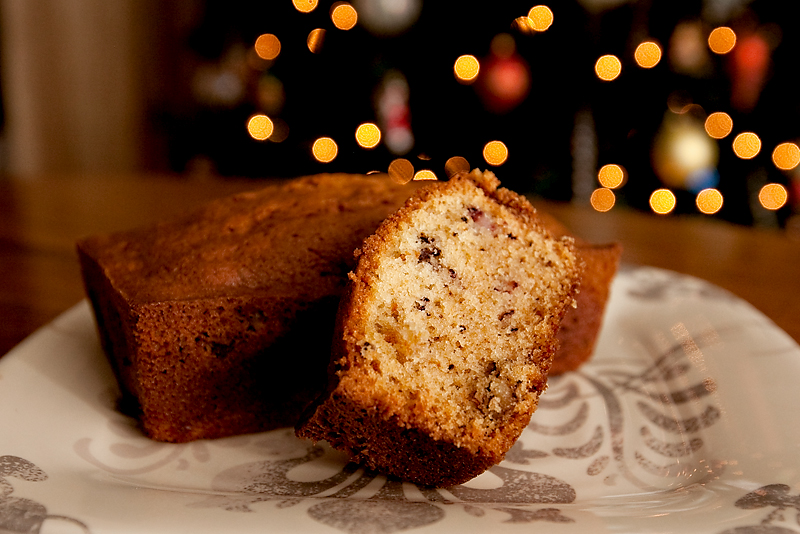 Confession: I am not a fan of bananas.  Despite that fact, there is nothing like a warm slice of banana nut bread on a cold, rainy winter's day.  The sour cream in this one makes it incredibly moist.  I've tried a lot of banana bread recipes over the years, and this is a good one.  If it can make me eat something with bananas and respond with "Yummm", you know it's worth a try.
This recipe will make one standard 9x5 loaf, or 4 mini loaves.
What You'll Need:
½ cup melted butter
1 cup white sugar
2 eggs
1 tsp vanilla extract
1.5 cups all-purpose flour
1 tsp baking soda
½ tsp salt
½ cup sour cream
½ cup chopped walnuts
2 medium bananas, sliced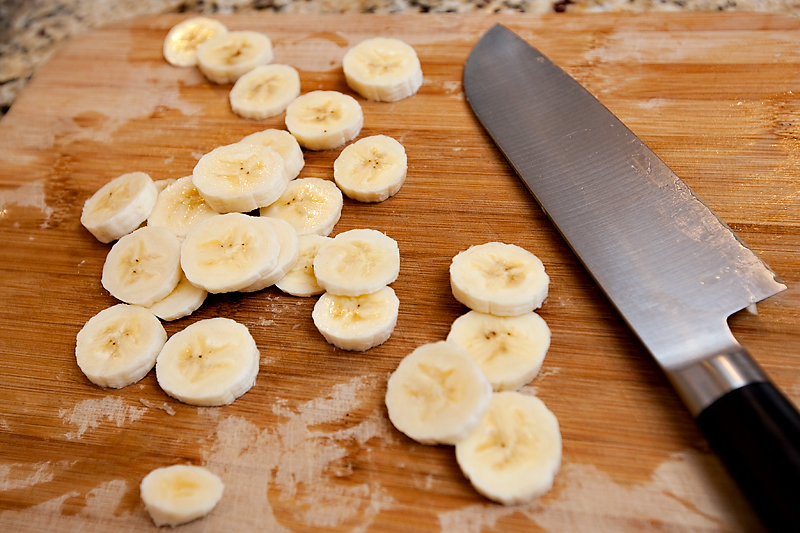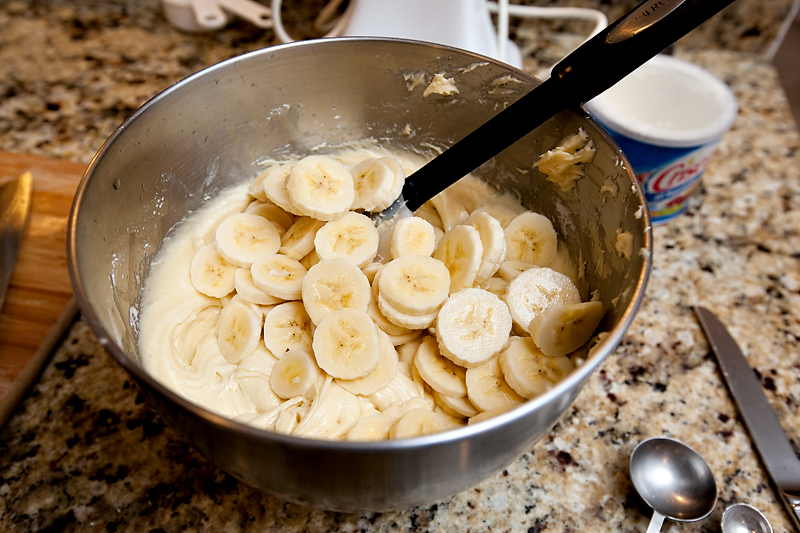 What You'll Do:
Preheat oven to 350F.  Grease loaf pan(s).  In a large bowl, mix together butter and sugar.  Add eggs and vanilla and mix well.  Combine flour, salt, and baking soda into the butter mixture and combine until smooth.  Fold in the sour cream, walnuts, and bananas.  Spread evenly into pan(s).  Bake for 60 minutes or until a toothpick comes out clean.  If using mini loaf pans, start checking after 35 minutes.  Cool for 10 minutes in pan, then cool completely on wire rack.