Throughout the rough day at sea, my dad spent most of the afternoon napping, and 5 of us were able to make it to dinner.  Matt's mom was still feeling a little woozy, so she opted to sit out the dinner and stayed in the room resting.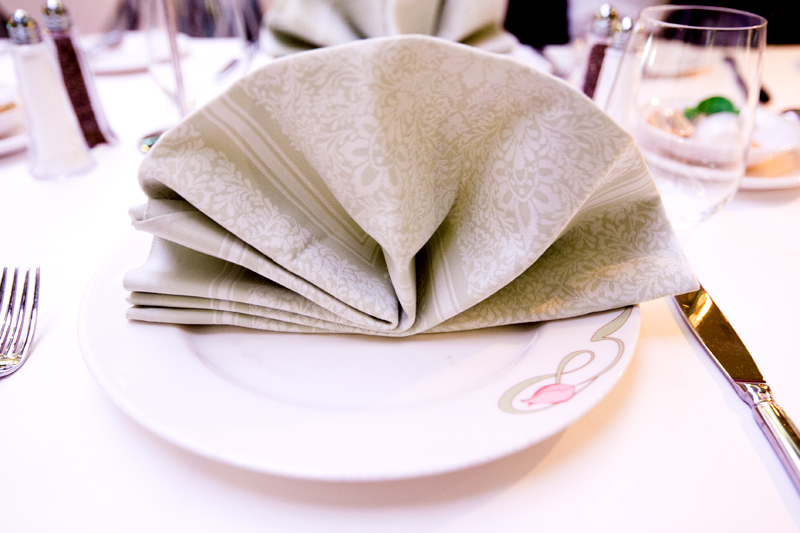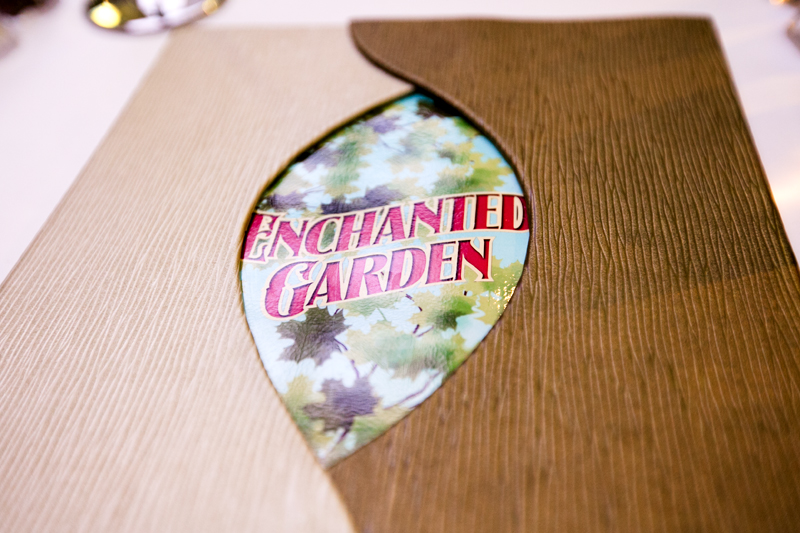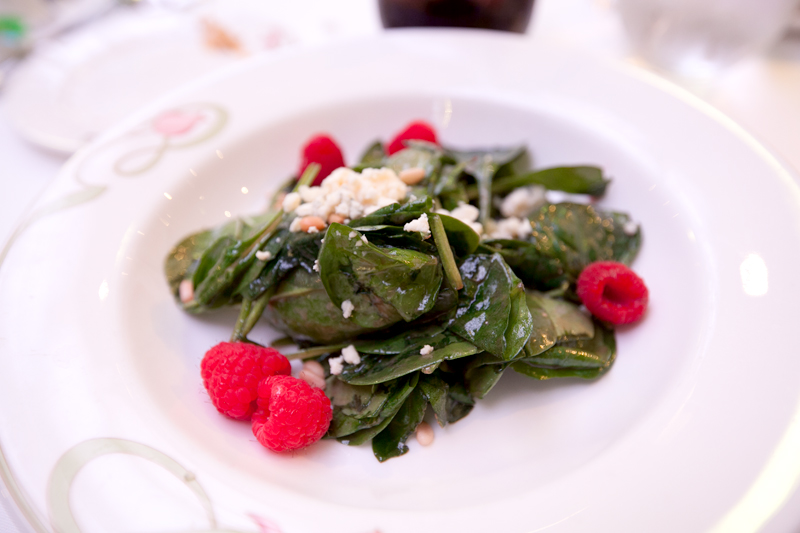 Several of us started with the Spinach and Raspberry Salad: Tender Spinach tossed with fresh Raspberries, toasted Pine Nuts, and crumbled Gorgonzola and a Raspberry Vinaigrette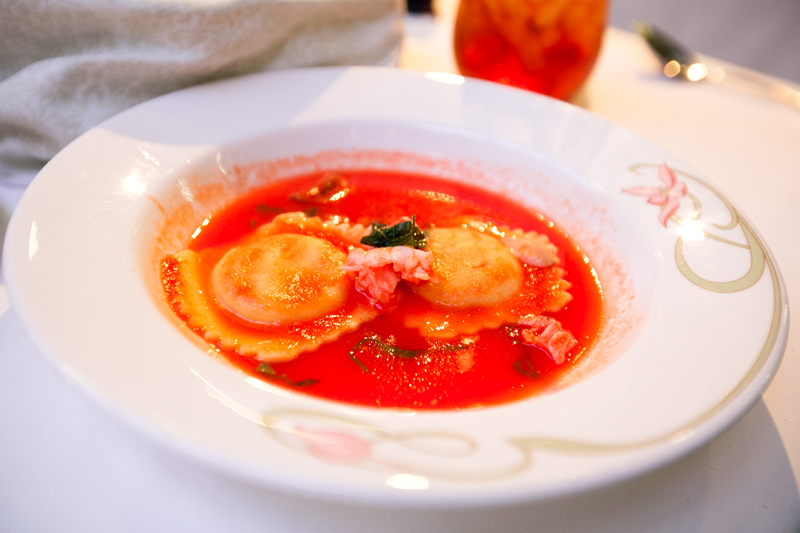 Another appetizer choice, North Atlantic Lobster Ravioli: With roasted Garlic and sweet Basil scented Tomato Juice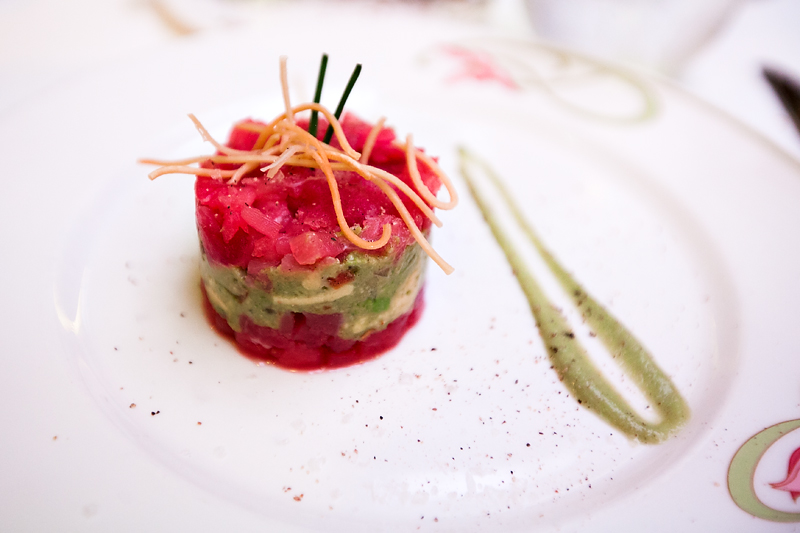 This was Matt's choice: Ahi Tuna and Avocado Tower: With Crispy Noodles and Wasabi Dressing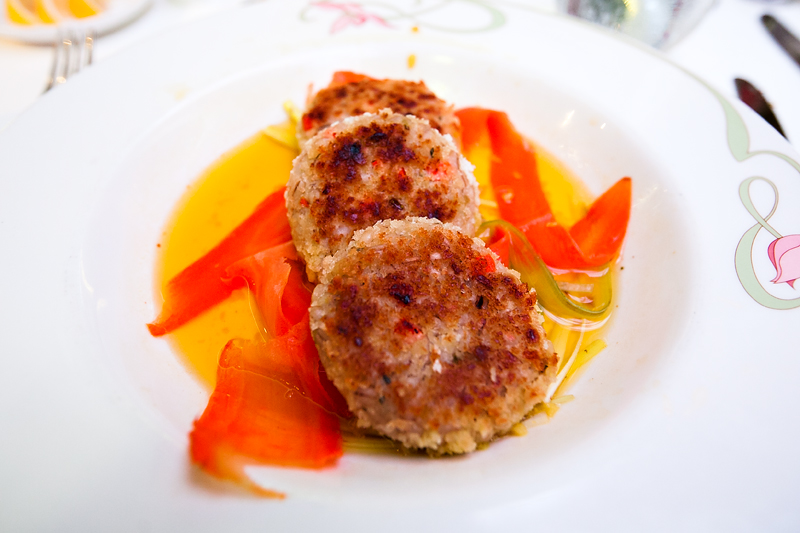 Main course time! This is the Pearl-Barley Cakes with Shallots, Leeks, and Rosemary: Over sautéed Julienne of Carrots, Root Celery and Leeks with a light Saffron Saucel

Slow Roasted Prime Rib: Thyme-roasted Vegetables, Double-baked Potato, Horseradish, and Natural Jus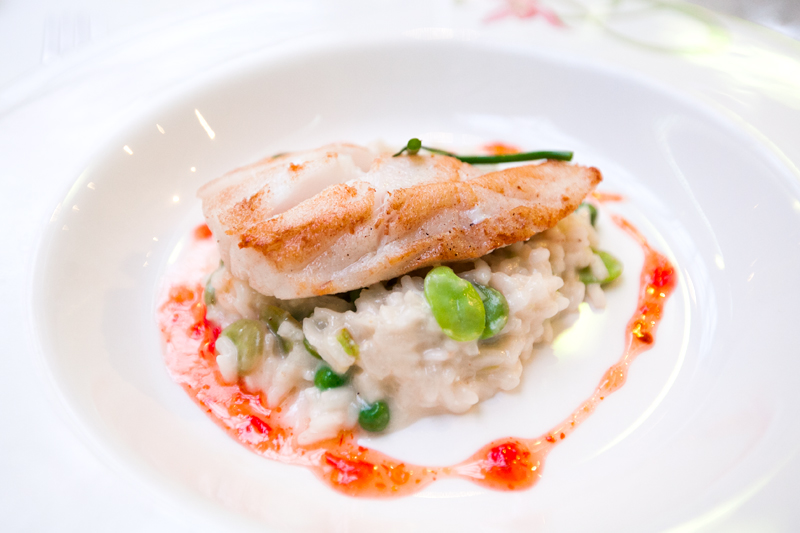 This was my entree, and ended up being my favorite dish of the entire cruise!  Pan Seared Sea Bass: With Fava Beans and Pea Risotto and a sweet Chili Glaze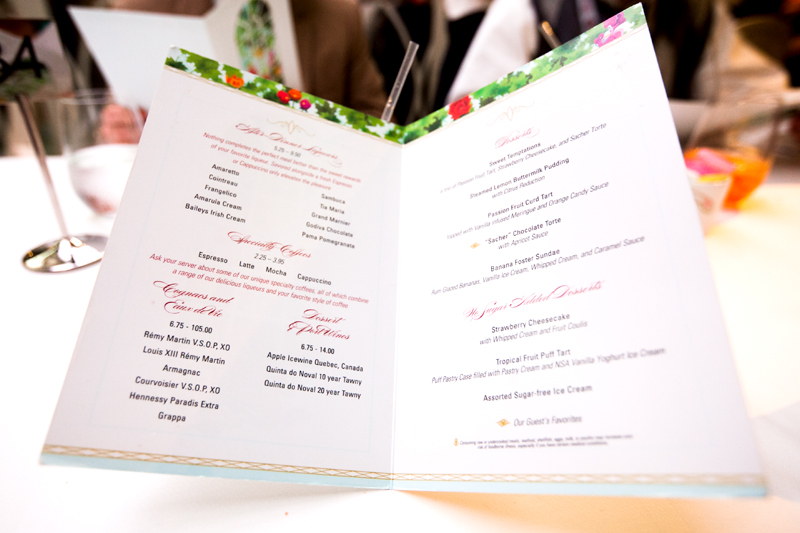 Dessert menu time!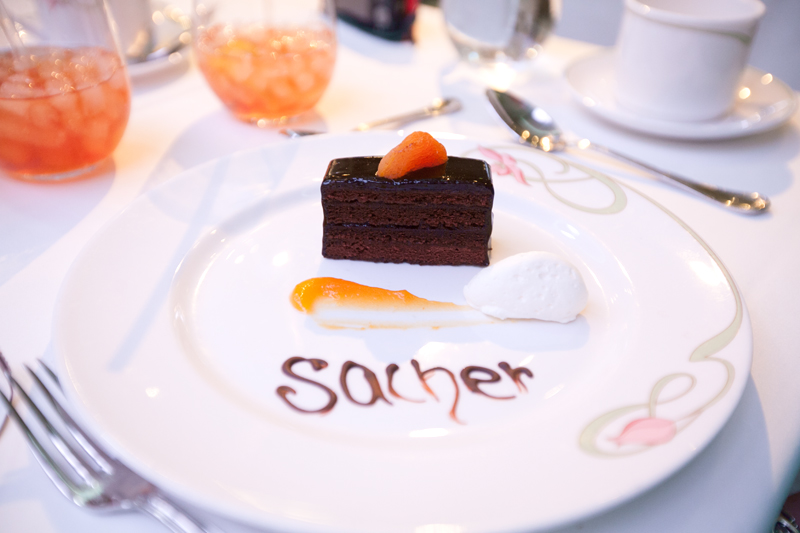 My mom ordered the Sacher chocolate torte with apricot sauce.  Looks delish!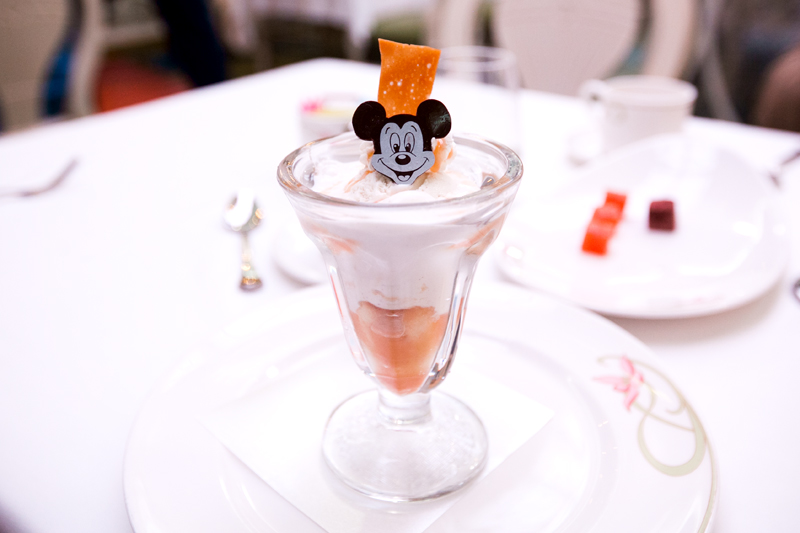 Matt's dad ordered the Banana Foster Sundae with rum-glazed bananas, vanilla ice cream, whipped cream, and caramel sauce!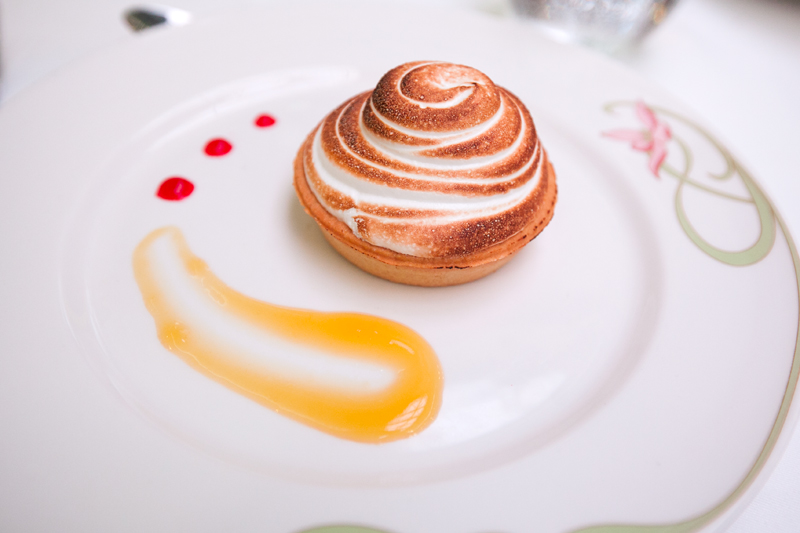 Passion fruit curd tart - topped with toasted vanilla meringue and orange candy sauce.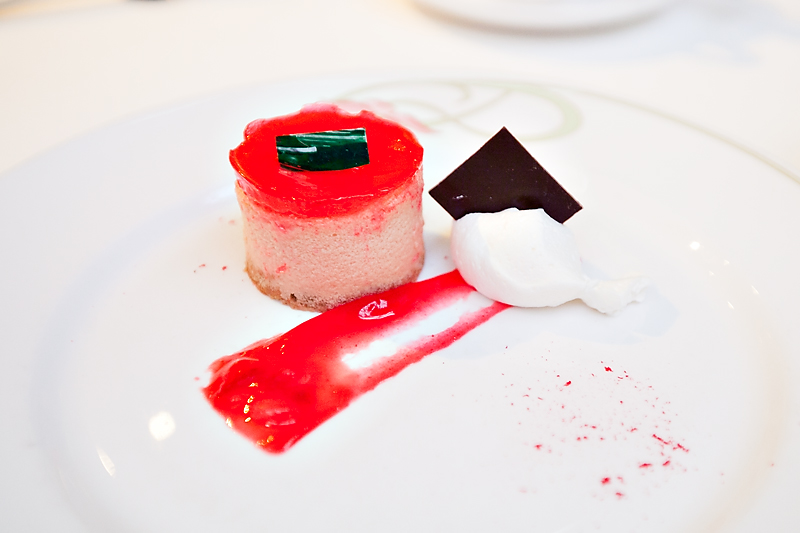 Strawberry cheesecake, with whipped cream and fruit coulis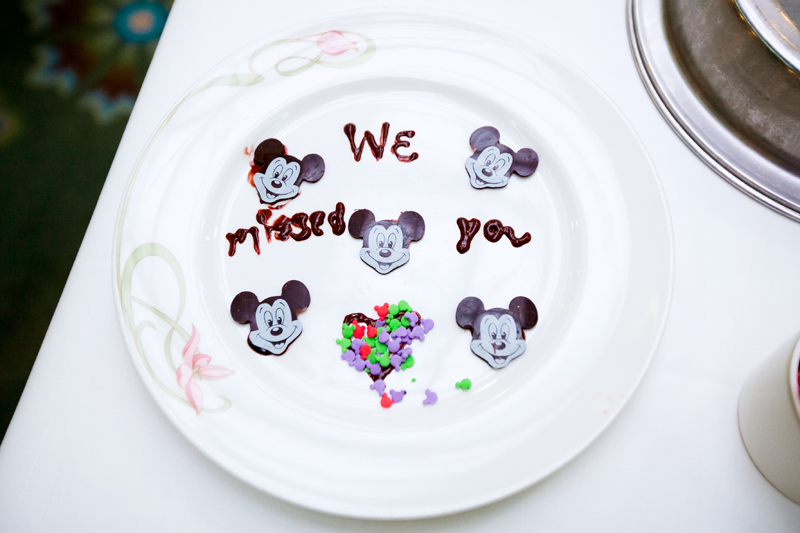 After dessert, our server Lily brought us this plate with a little message to take back to Matt's mom.  There are 5 Mickey heads to represent the 5 of us, sans one!
This is part of a blog series detailing our super fun family trip, a 7-day Western Caribbean cruise on the Disney Fantasy!  Click Here to see more posts!