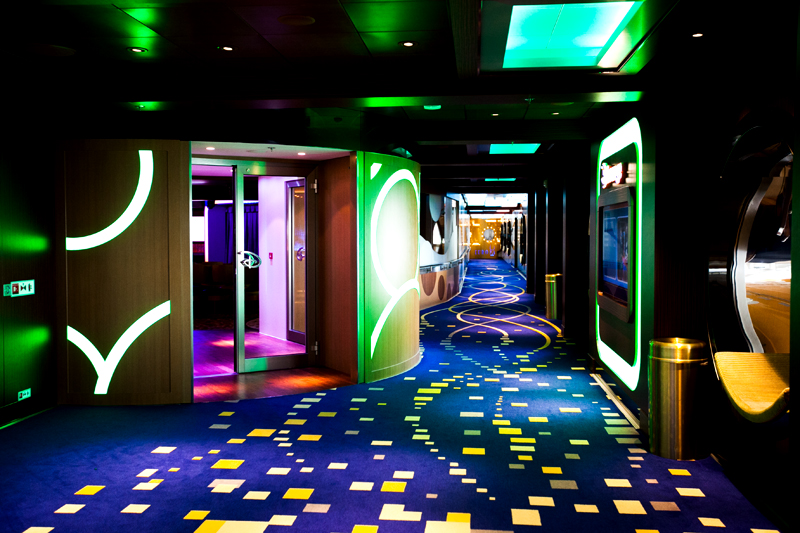 Starting closer to mid-ship, you see this hallway headed aft that leads to all of the fun adults-only areas of the ship!  First, though, let's stop at that first door on the left there.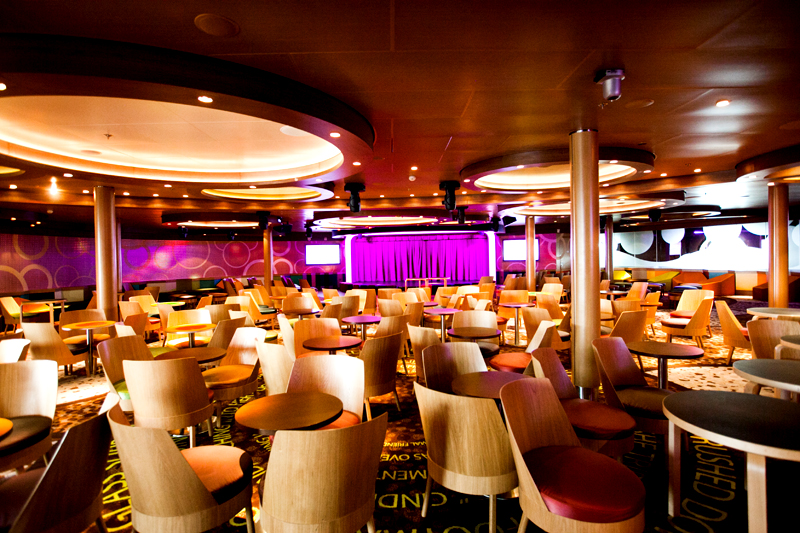 This is the D-Lounge, and all ages are welcome!  There are lots of family-friendly activities that go on in here, including Bingo, game shows, and Karaoke.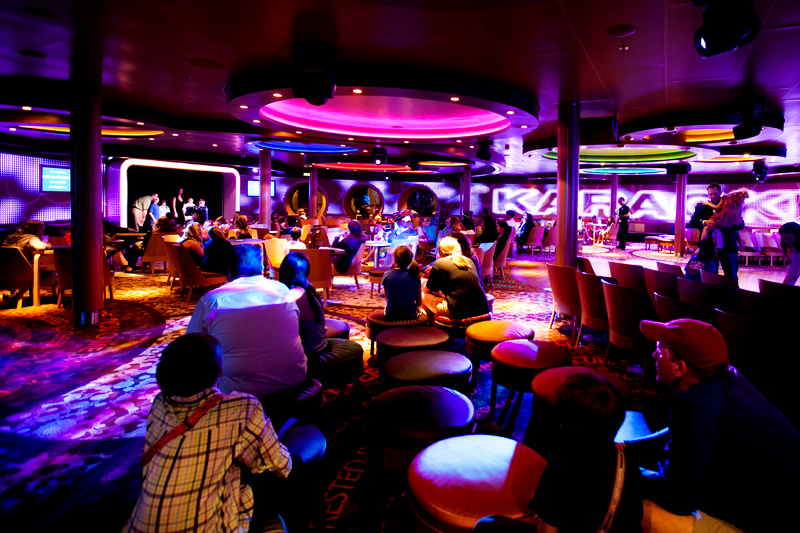 We peeked into the family Karaoke one night...

Now let's keep heading aft..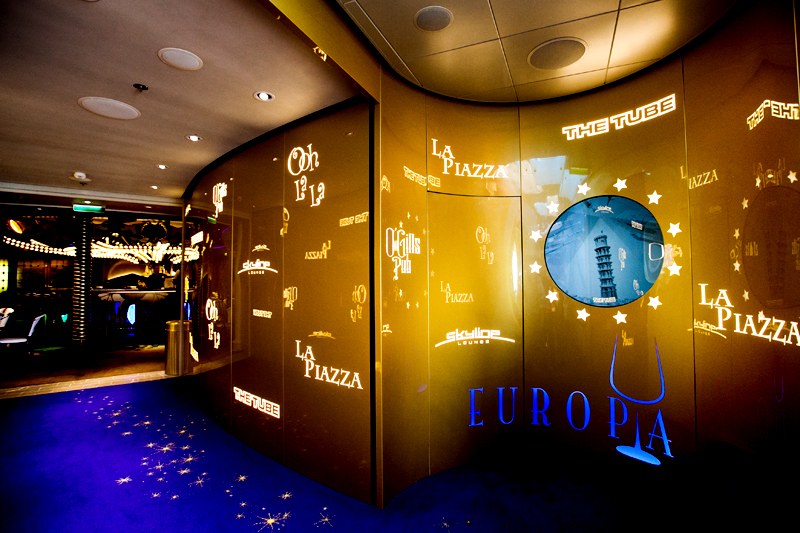 And you come to the "entrance" to the Europa district - a collection of clubs, bars, and lounges for the 18+ crowd.

La Piazza acts as a hub for all of the areas in Europa.  Located smack in the center, La Piazza boasts an awesome carousel-shaped bar and is surrounded by comfy seating.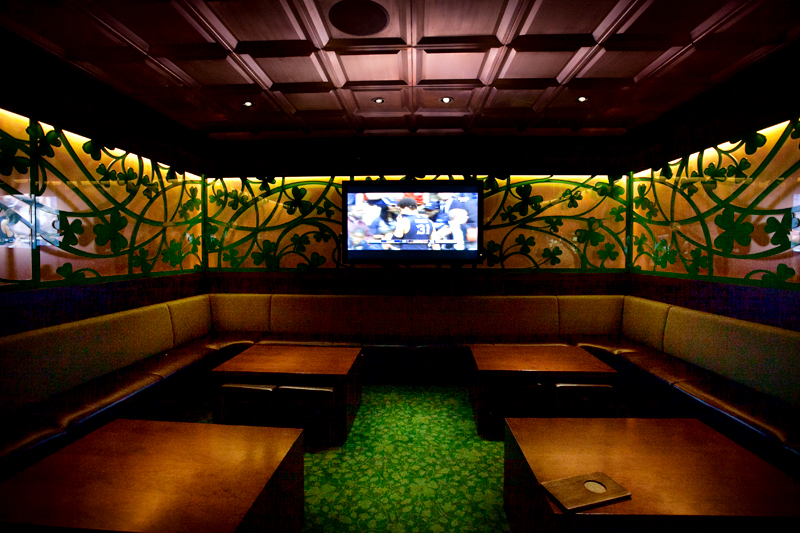 From La Piazza, you can reach the other lounges, such as O'Gill's Pub, an Irish-themed sports bar.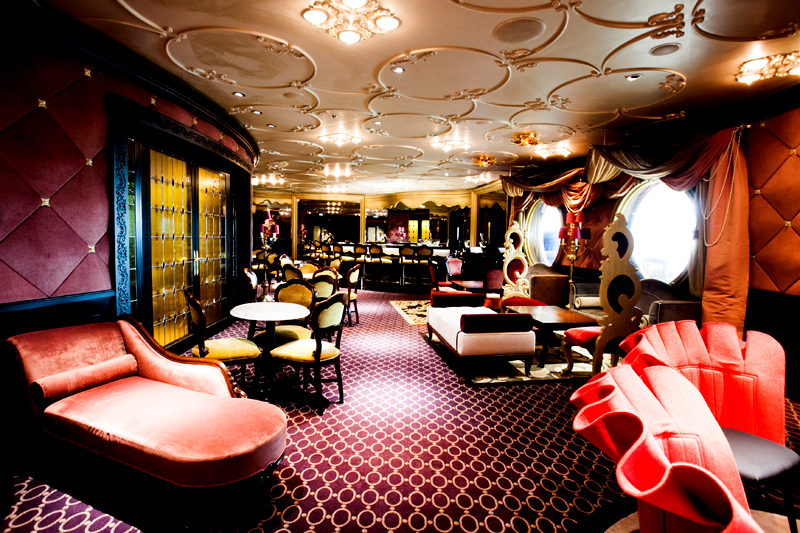 Ooh La La is the champagne lounge, and is an explosion of pink girly awesomeness.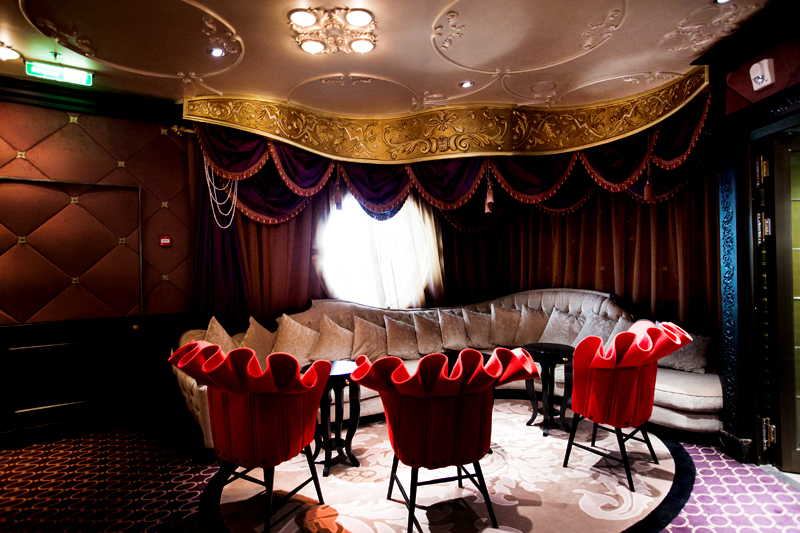 Another view of Ooh La La.. check out that massive chaise!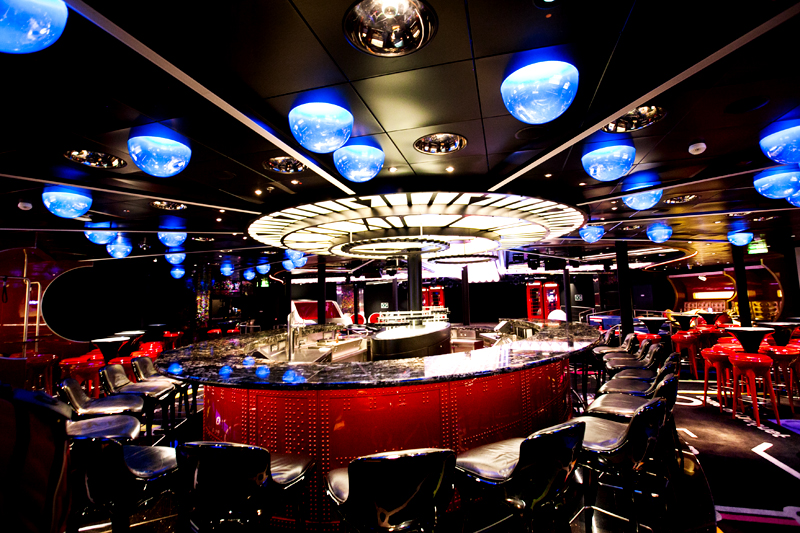 The Tube is the largest club in Europa.  It is where all of the 'main' adults-only shows are held.  Its theme is London/UK, and it boasts a full bar, dance floor, stage, and tons and tons of seating.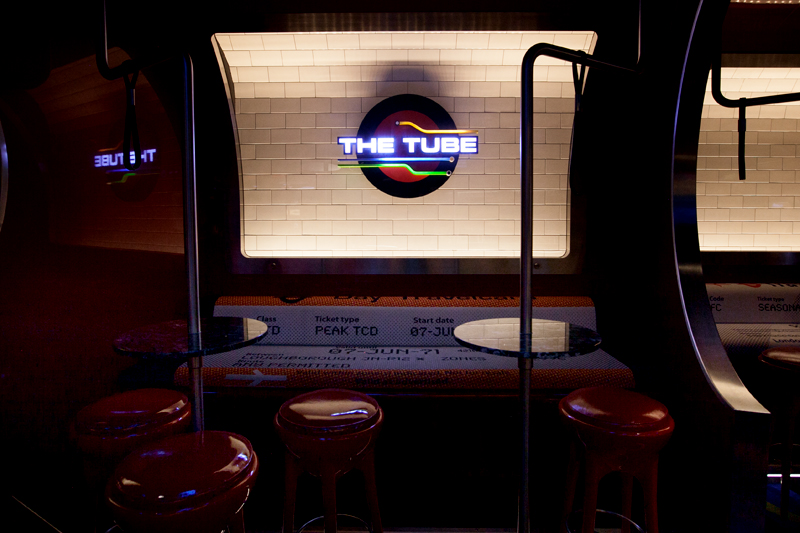 I wish I'd taken more pictures of all of the little details in this place!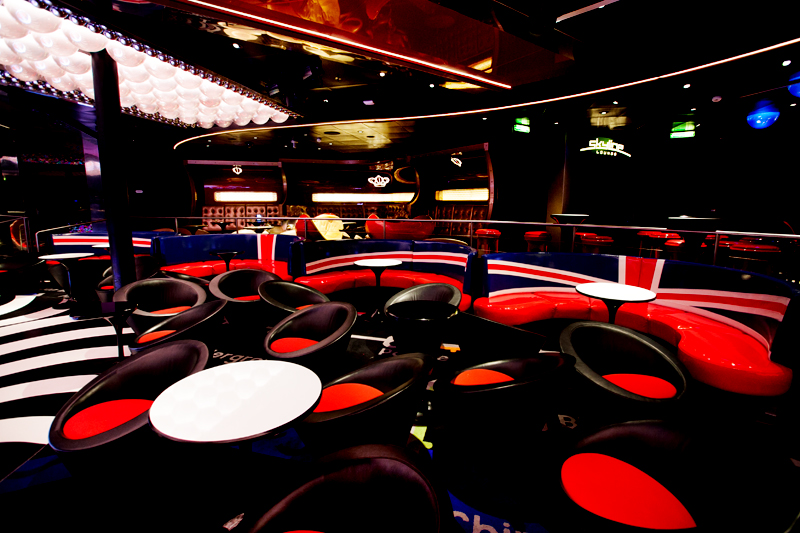 Seating near the dance floor and stage.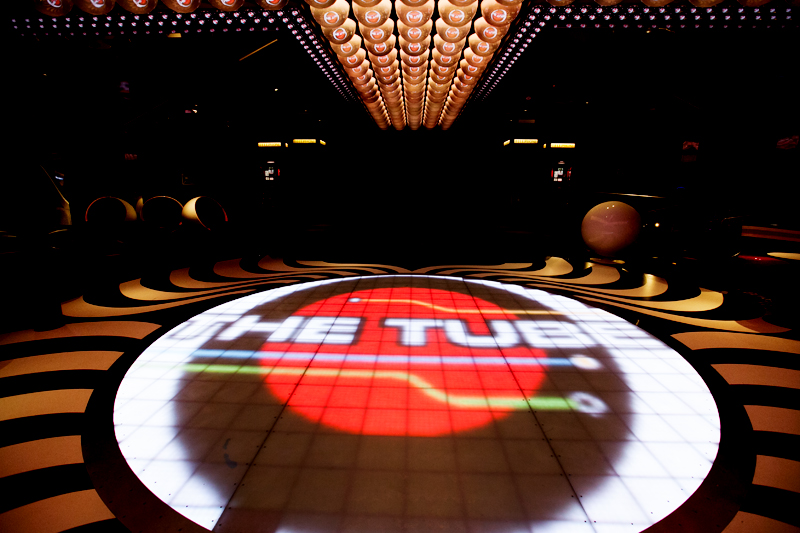 Dance floor.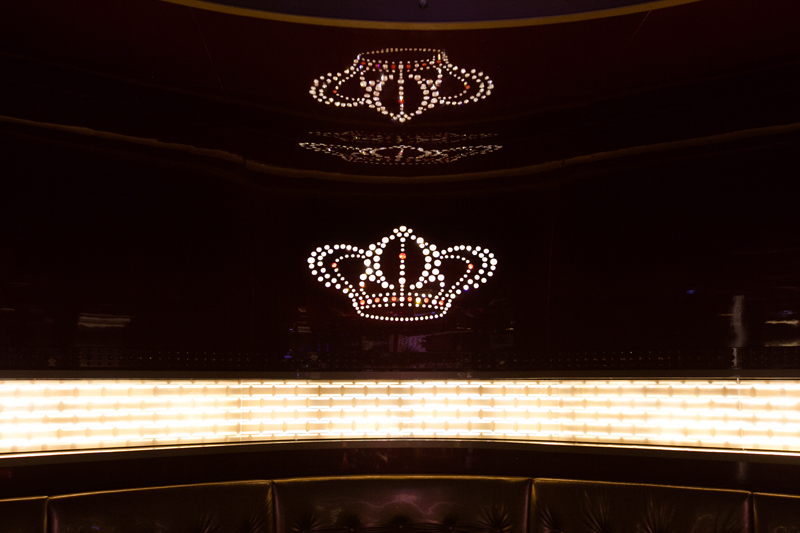 Her Majesty.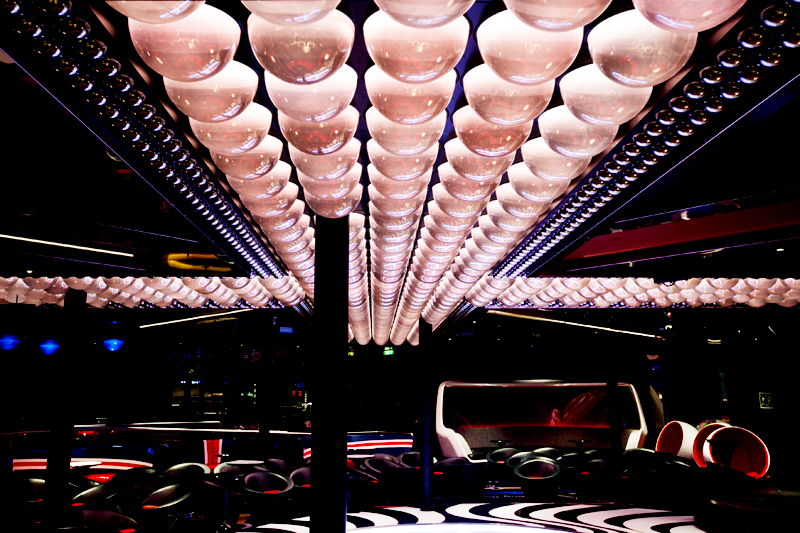 From the stage, looking back toward the seating.  Balls.  So many balls...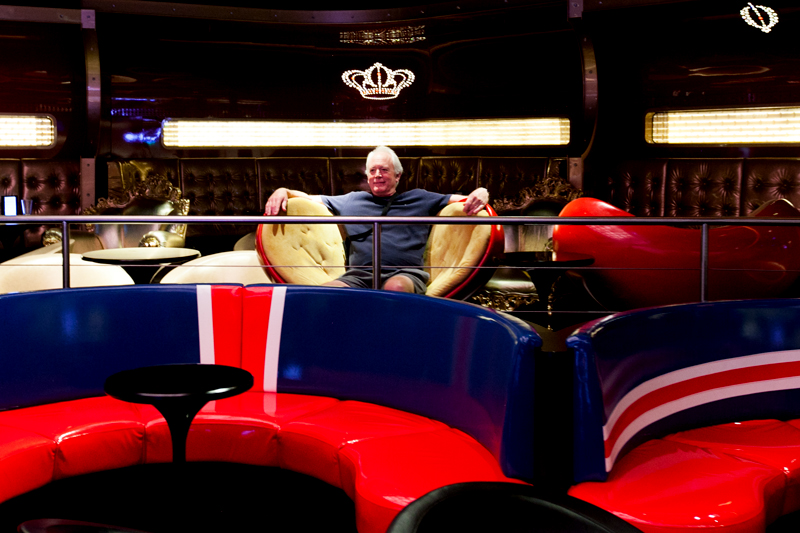 Matt's dad spinning round and round in one of the huge lip-shaped chairs.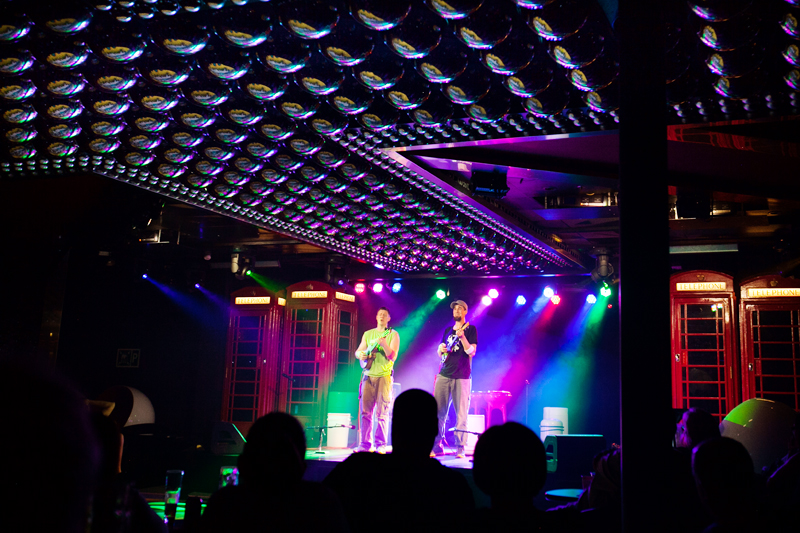 Buckets 'n Boards, our favorite act on the cruise, did the "adult" version of their show in The Tube on the second night of the cruise.  We first saw these guys on the Disney Magic, and we absolutely adore them.  Down to earth, approachable, hilarious, and endlessly talented, I want to see Matt and Gareth become super famous.  They deserve it.  Check out their website: http://www.bucketsnboards.com/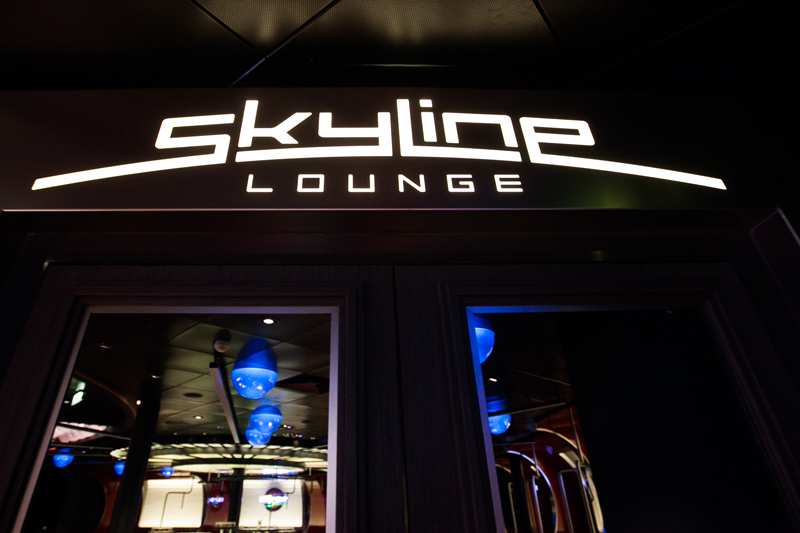 Skyline was locked while we were exploring, and I never did manage to make it in there during this cruise, but.. here's the door!
When we talk to people about our cruise, they're always shocked at the size and variety of the adults-area only on the ship (almost as shocked as they are when we tell them we only cruise Disney, and we have no kids!)  So, if you're sitting around after dinner one night and can't think of a thing to do, just head down to the Europa District and I guarantee you'll find a way to pass your evening.
This is part of a blog series detailing our super fun family trip, a 7-day Western Caribbean cruise on the Disney Fantasy!  Click Here to see more posts!