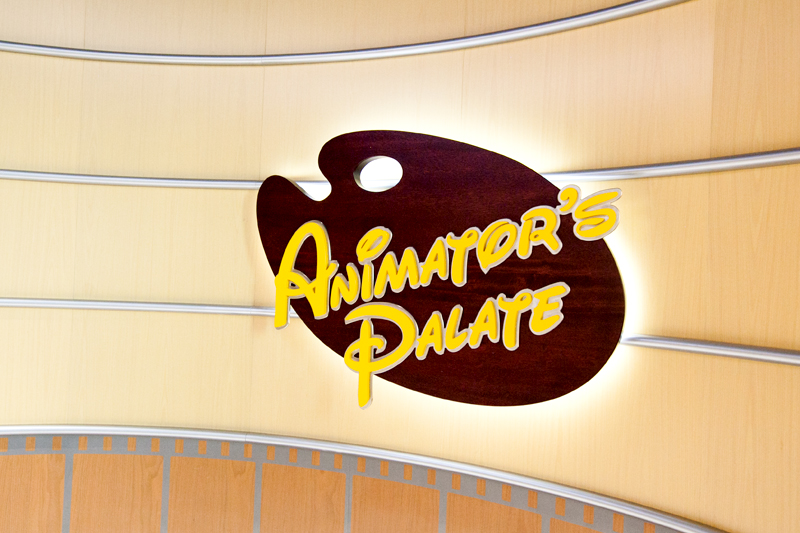 Our first rotational dinner was scheduled for Animator's Palate.  This restaurant is found in all of the Disney ships, but the decor on the Dream and Fantasy versions are much different than the Magic and the Wonder.  Click here to view this restaurant on our Magic cruise last year!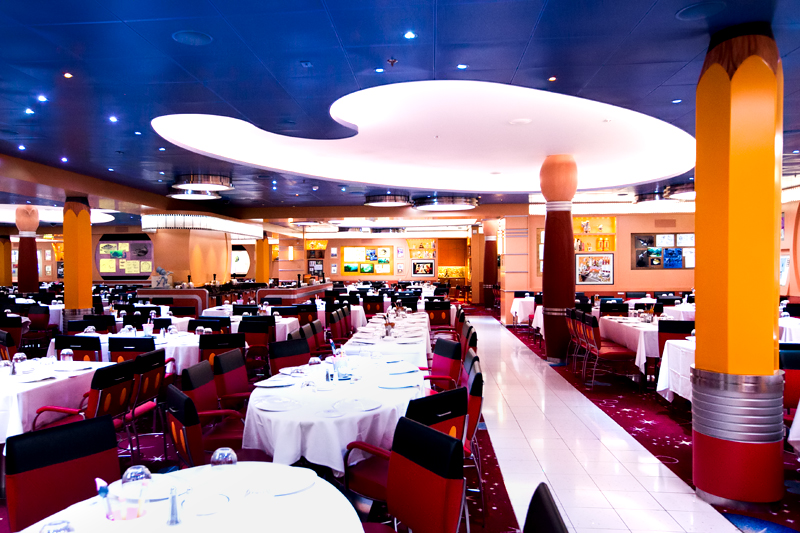 From the paint palate shapes on the ceiling to the pillars shaped like pencils and paintbrushes, there's not a corner of this restaurant that's not totally themed out.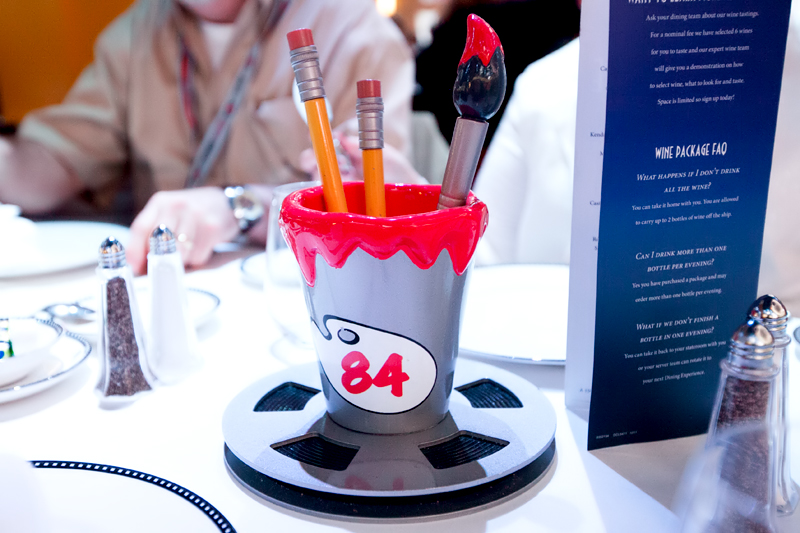 Table 84 - a number we didn't forget, as that was our table number each night, regardless of the restaurant we were in at the time.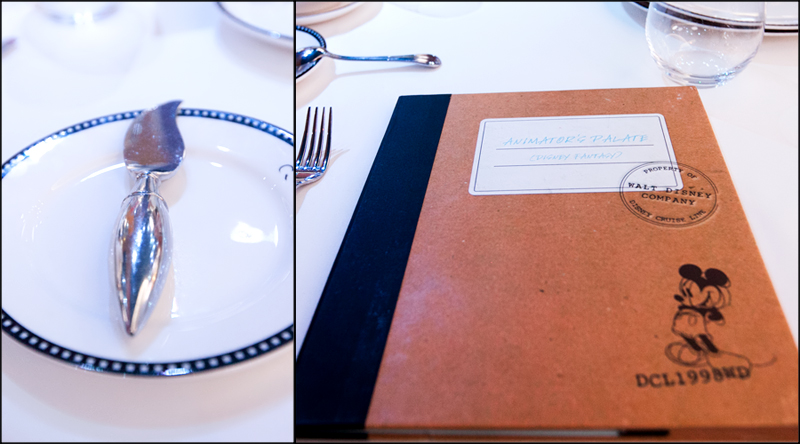 The little paintbrush butter knives were adorable, and even the menu looked like an artist's note book!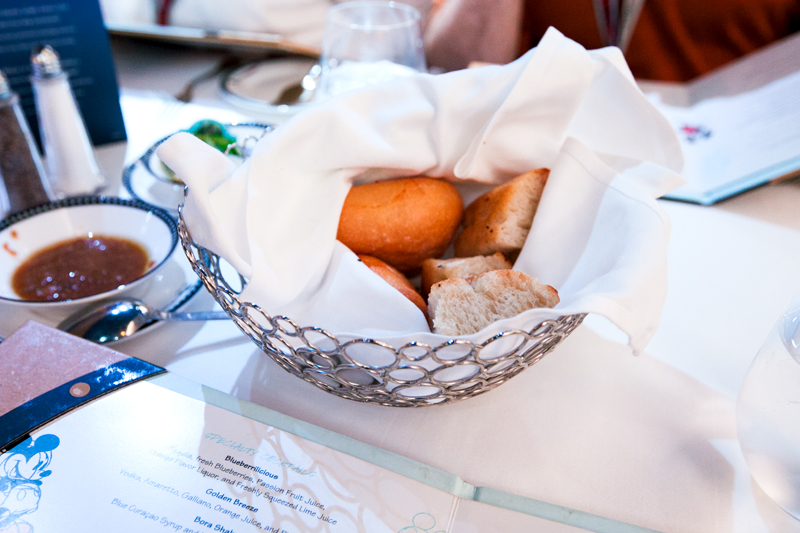 The bread selection that night was garlic and herb foccacia with a roasted garlic dip

My bean.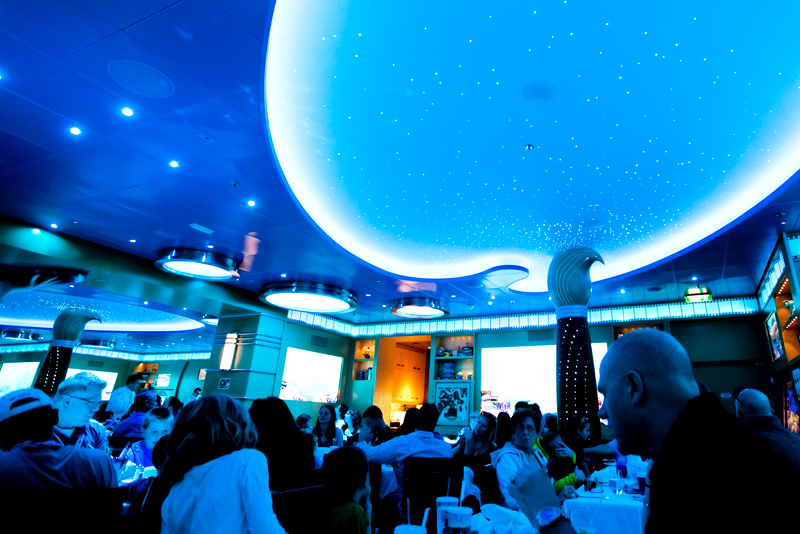 Not long after the guests are seated, the lighting in the restaurant shifts drastically, as if you were underwater!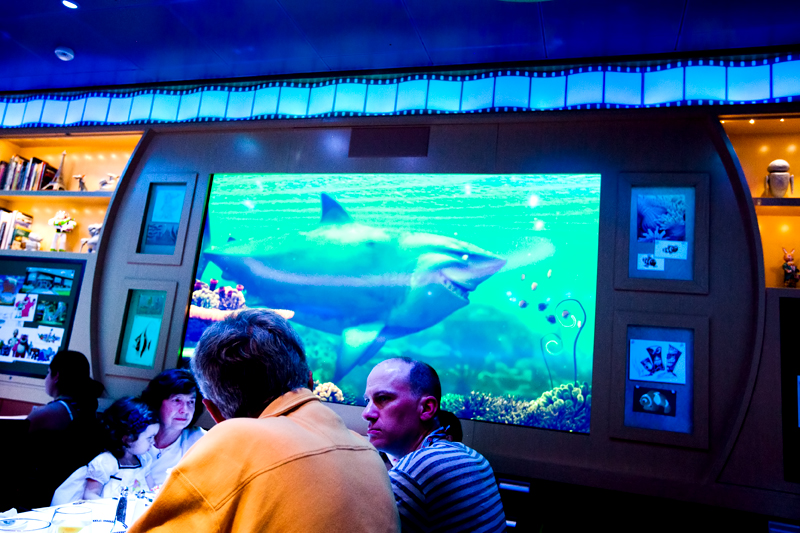 The screens in the wall, formerly showing pieces of concept art from Disney films, becomes a "window" to the world of Finding Nemo.  Favorite characters swim by from screen to screen as the restaurant is filled with the sounds of bubbles and water.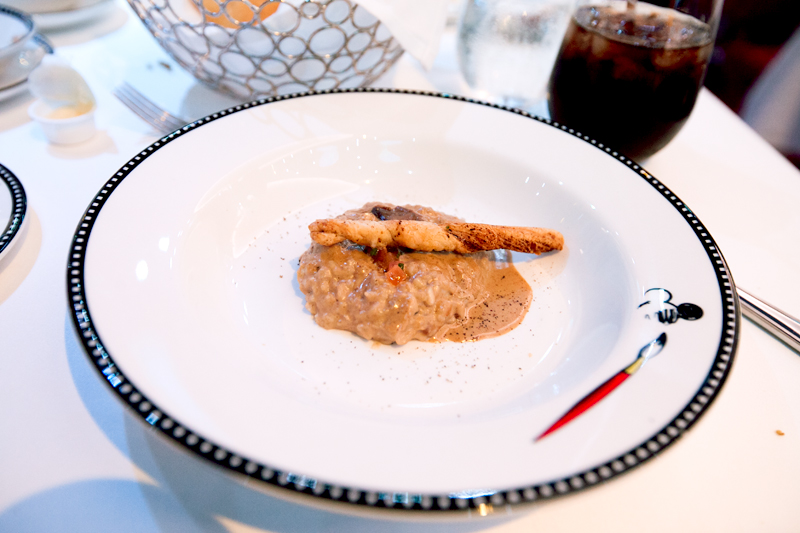 My appetizer was the wild mushroom risotto and porcini twist, served with parmigiano-reggiano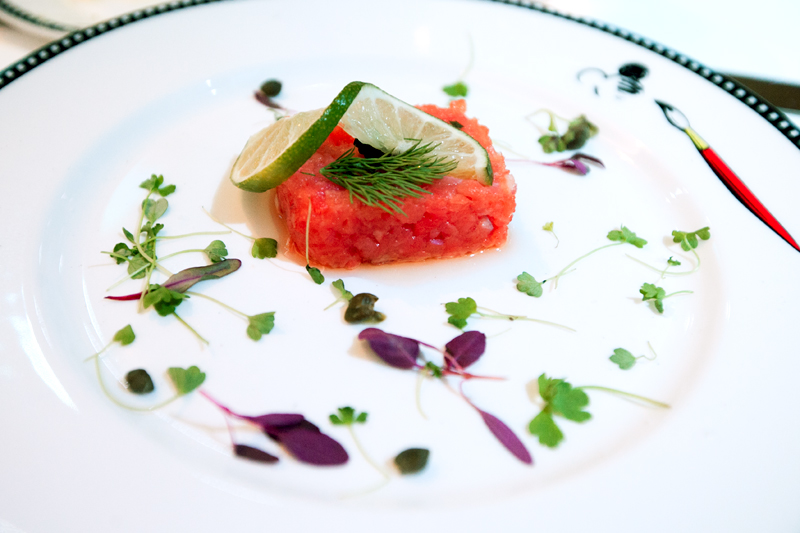 Matt's appetizer was smoked salmon tartare - capers, onions, and micro greens topped with American black caviar and seasoned with Celtic salt.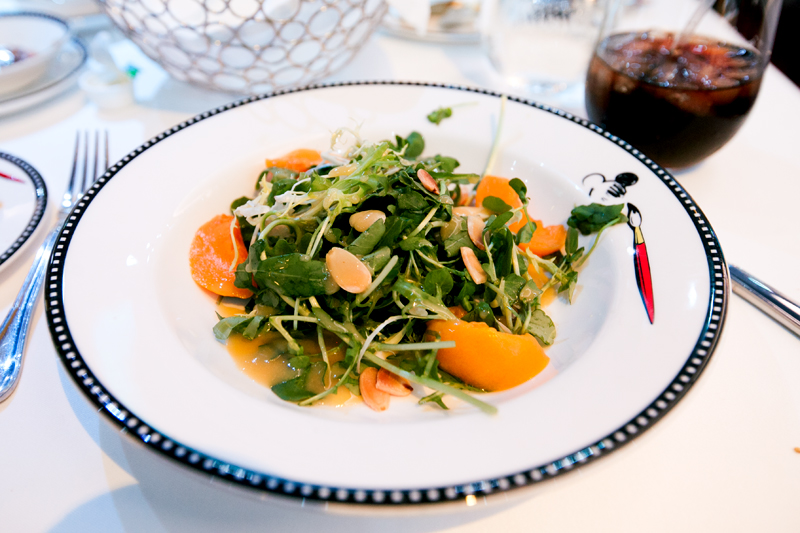 Matt and I both ordered the curly endive, arugula, and watercress salad served with sliced peaches, toasted almond, and topped with sherry vinaigrette

My main course was lemon-thyme marinated chicken breast, served on top of sour cream mashed potatoes, roasted root vegetables, and grain mustard jus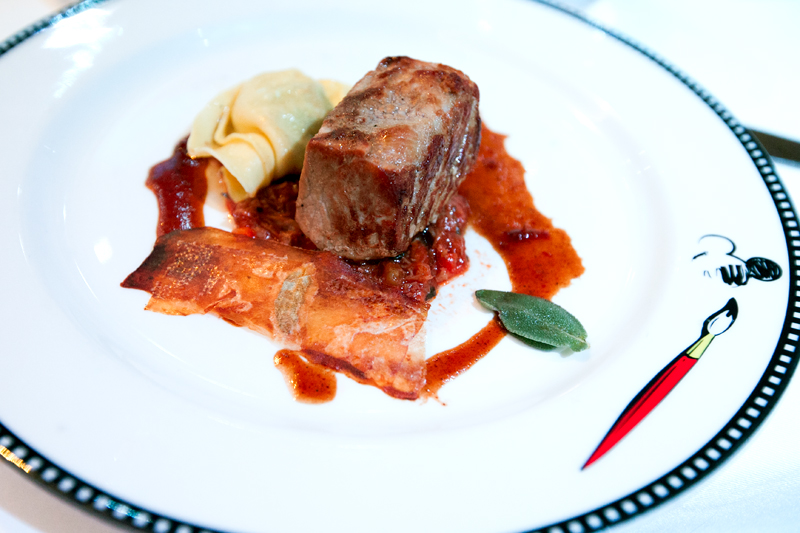 Matt's main course was the Animator's trio of veal - grilled tenderloin, pulled shank and tortellacci pasta with a sundried tomato and sage reduction.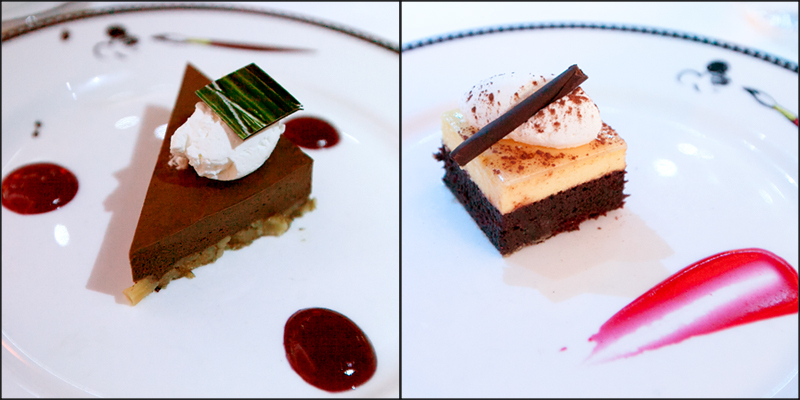 Our desserts were the white chocolate brownie cheesecake (on the right), and the dense chocolate cake with caramel sauce and whipped cream (on the left)
After the main course is served, Crush the turtle appears on the screens and begins interacting with restaurant guests by describing their clothing or appearance.  For those not aware of this part of the dinner, it's quite funny to watch their faces when they realize that Crush is actually speaking to them!
That does it for our first dinner aboard the Disney Fantasy!
This is part of a blog series detailing our super fun family trip, a 7-day Western Caribbean cruise on the Disney Fantasy!  Click Here to see more posts!