This is a great holiday craft, and is relatively simple to do!  Using neutral colors, you can use this wreath for both Thanksgiving and Christmas decor.  Here's how ya do it!
Supplies:
26 pieces of 4" x 4" light brown scrapbooking paper
26 pieces of 3" x 3" ivory scrapbooking paper
26 pieces of 3" x 3" dark brown scrapbooking paper
26 pieces of 2" x 2" ivory scrapbooking paper
Glue gun with plenty of extra sticks
12 or 14-inch styrofoam wreath base (can also use wire or straw)
52 plant sprigs (I bought bunches of metallic gold and cut the pieces off by hand)
Fishing line for hanger
Paper cutter, ruler, and pencil
Optional: gold bells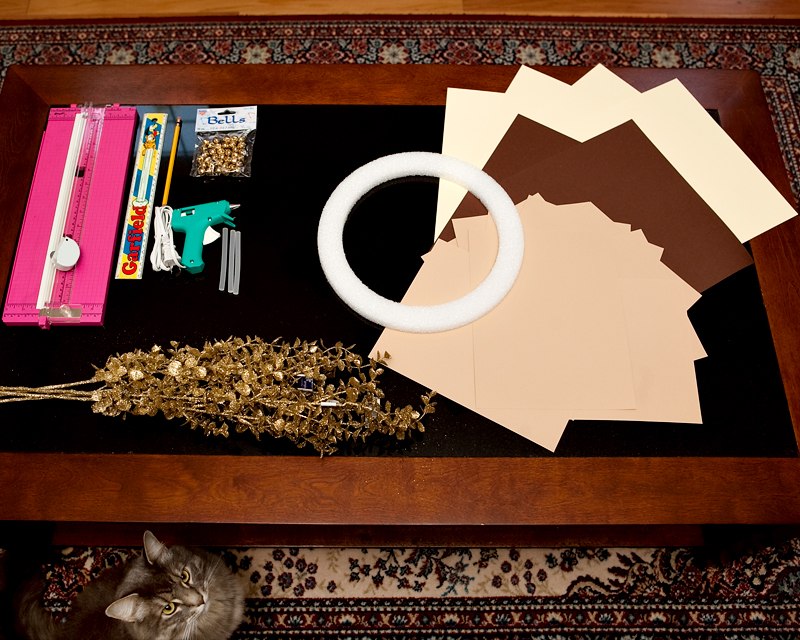 The cast of characters.. kitty optional.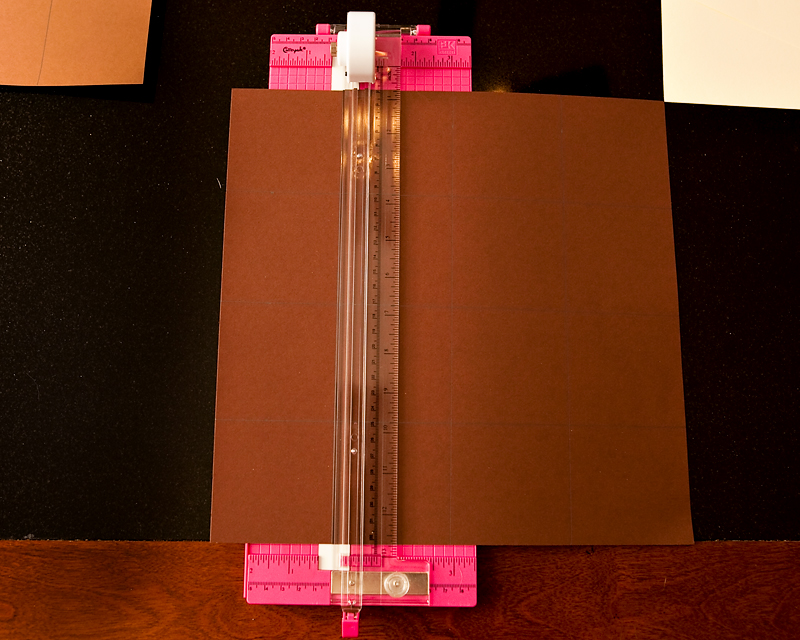 Using the ruler and pencil, measure and mark the sizes needed for each color of paper, and cut them out.  You can use scissors, but a paper cutter will make your life easier!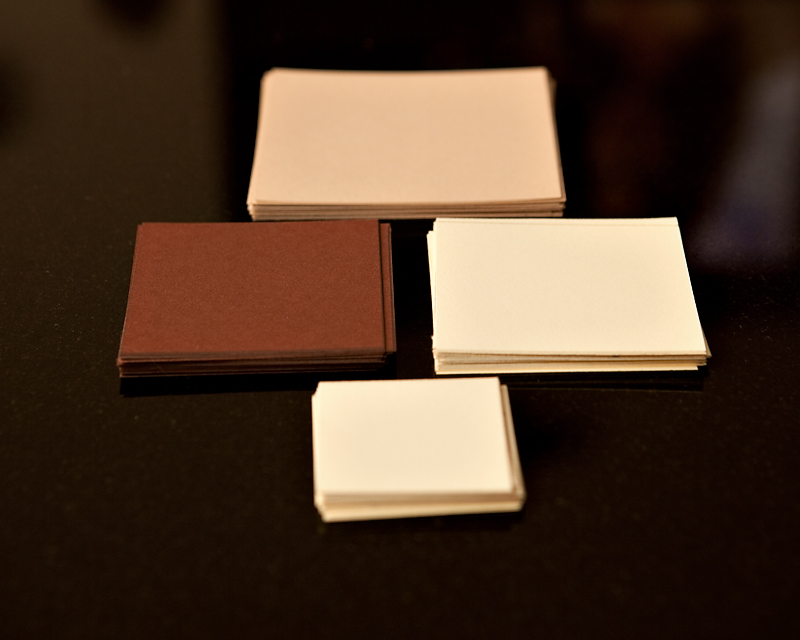 The finished squares.  It's OK if they aren't all perfectly identical, just as long as the edges are smooth.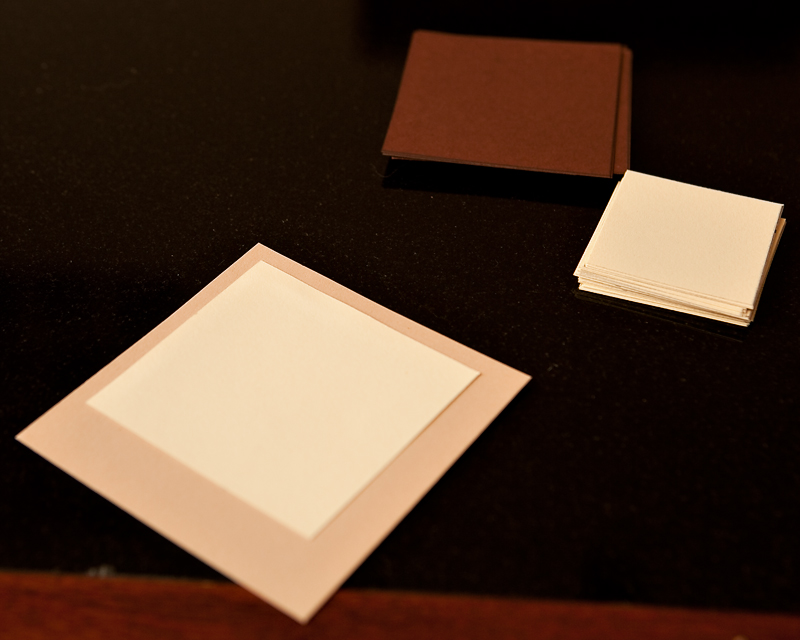 Hot glue the 3x3 ivory squares to the 4x4 light brown squares on a diagonal as shown, so that some of the brown is showing.  Repeat with the 2x2 ivory squares onto the 3x3 dark brown squares.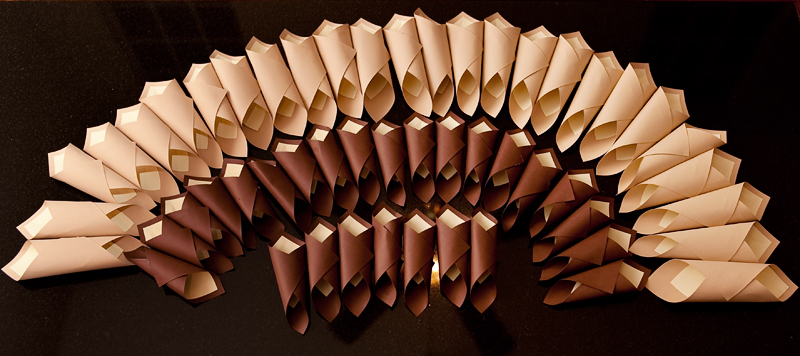 Roll each piece into a cone and fasten with hot glue.  This is what it should look like when you're finished!

Hot glue the light brown cones around the base of the wreath, and then glue the dark brown cones into the seams between each cone, as shown.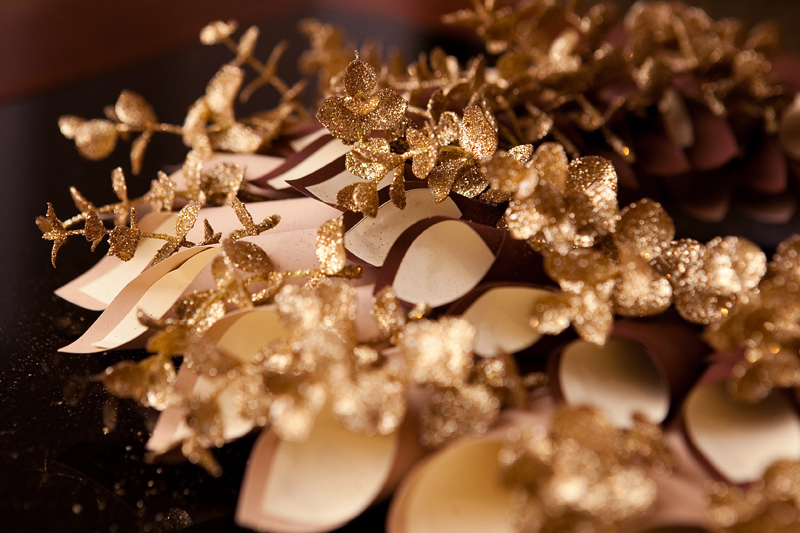 Next, glue your plant sprigs in between each cone on both layers.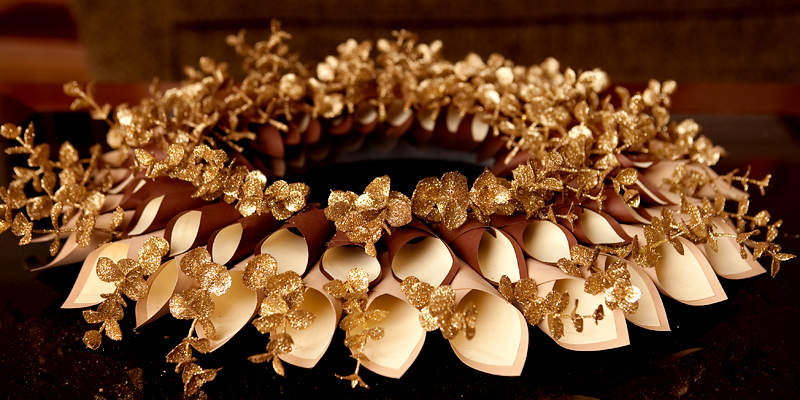 All done!  You can also glue bells or gold balls around the inner circle for some extra embellishment, but I chose not to.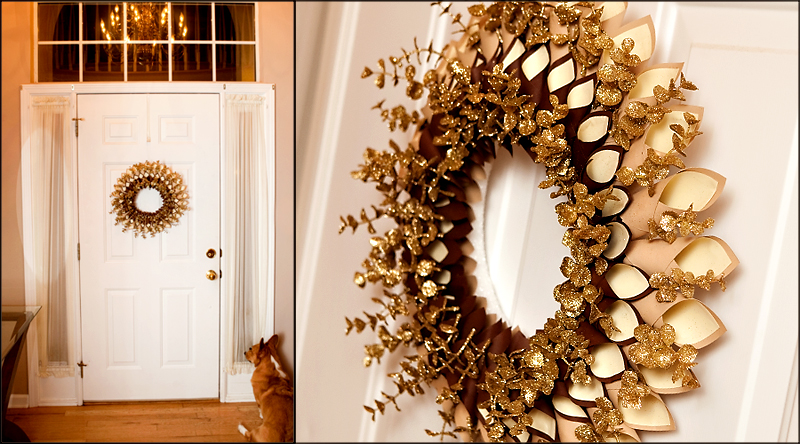 Hot glue a loop of fishing line to the styrofoam ring so you can hang it up!  Corgi optional.
Here's some links to buy some supplies for this craft!