Do you have an iPhone? Do you have the (free!) app Instagram?
If so, here's a fun activity to try right stinkin' now for some Thanksgiving fun!
Fire up your app, and in the bottom right corner, touch "Profile"
Now touch "Search Instagram"
Next, touch "Tags"
Type in 'thanksgiving' (or any other number of holiday-related tags) and you'll get be rewarded with a collection of recently posted images using that tag. It's like you've been given a window to peek into kitchens all around the world and see what everyone is cooking up for tomorrow's feast!
Here's my recent contribution.. a fresh cranberry sauce. Recipe from, of course, ours friends Kara & Remington.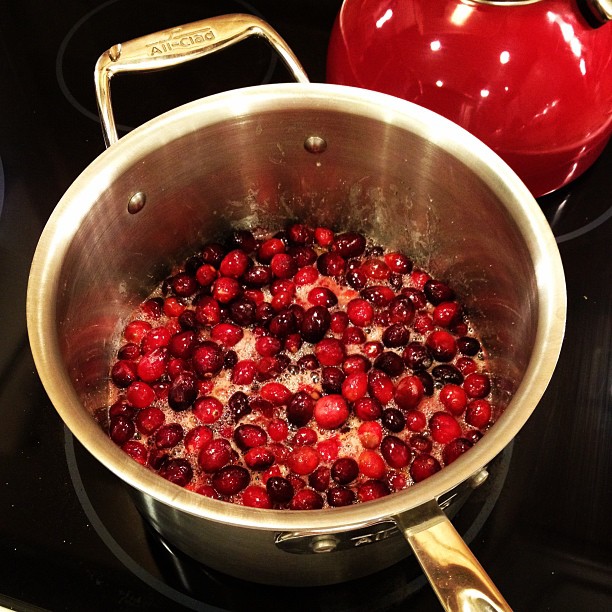 If you want to follow me, I'm ebrowniebites on Instagram!
I hope everyone has a safe, fun, and happy Thanksgiving tomorrow!