Did you know that Ghirardelli has a second R in it?  How did I never see that?  How did I go through my entire life spelling that word completely and 100% wrong and not even notice?? It's so unlike me.  I have been enlightened.  Never again will I face the embarrassment of being a chocolate lover and spelling the name one of the most famous cocoa-centric brands incorrectly.
On with the show.
What is Ghirardelli Square?
A (partly) historic area near Fisherman's Wharf in San Francisco, California.  It's full of quirkly little shops and restaurants, as well as two (count 'em) chocolate shops!  Ghirardelli has been located in San Francsico since 1852, and has been located in what is currently a major tourist attraction since 1895.  In 1965 it was declared an official city landmark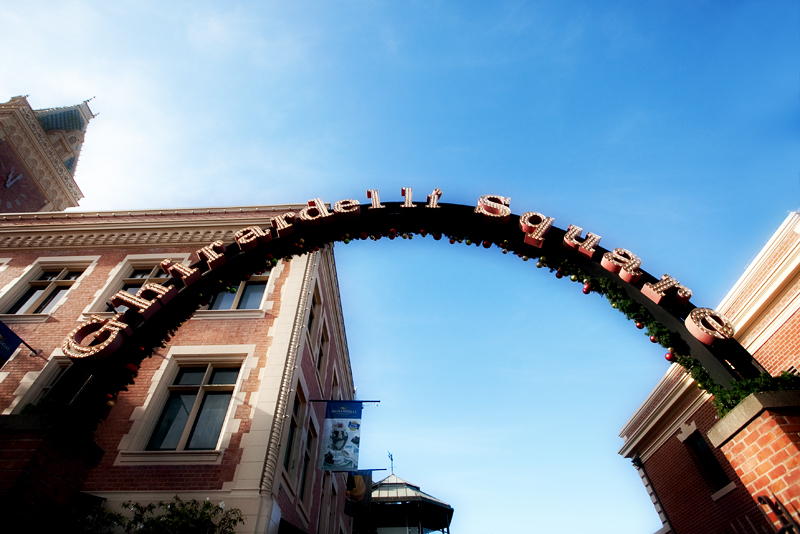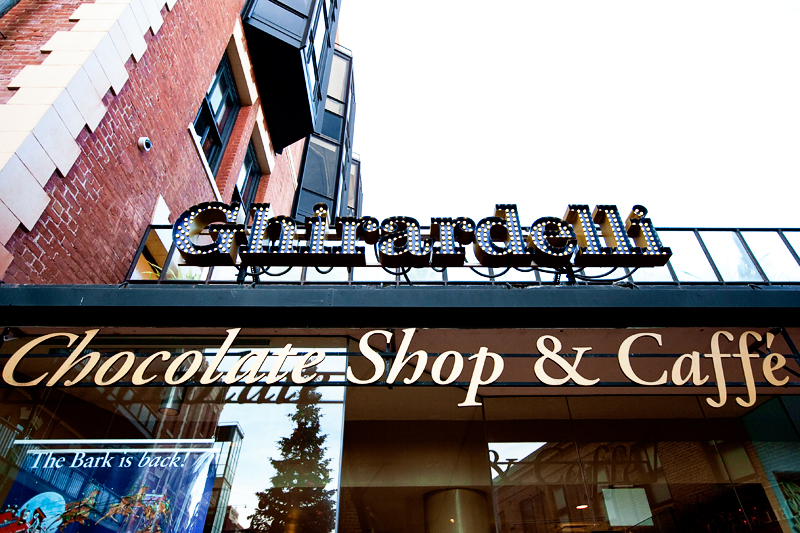 You know this was the first place we'd end up, and yes, of course they give you a free square of chocolate just for walking in the door.  It wouldn't be Ghirardelli otherwise, would it?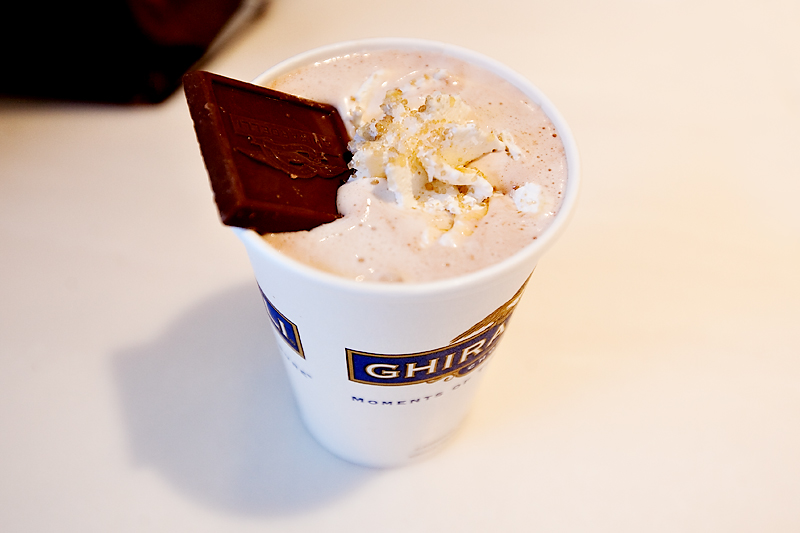 I ordered a salted caramel cocoa and scored big time with a BONUS caramel chocolate.  It sank slowly into my cocoa and melted into a river of chocolately sin.  Mmm.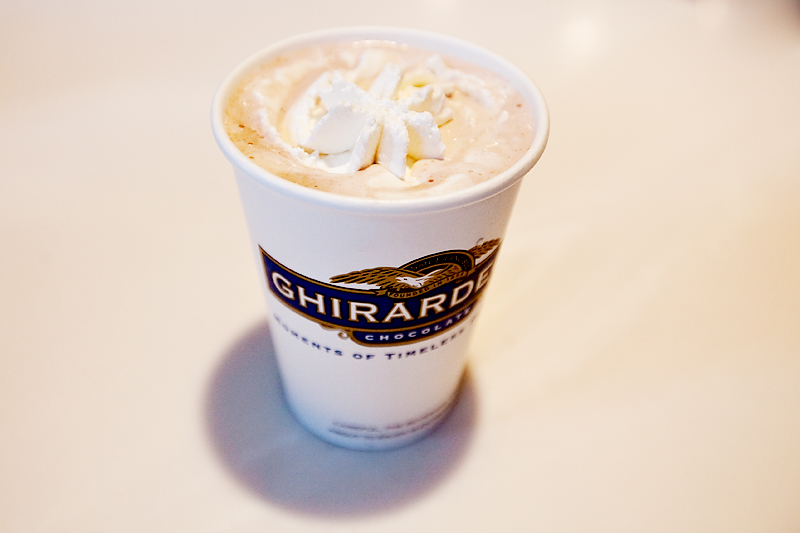 Matt ordered a regular cocoa with whipped cream.  No bonus chocolate for him - ha!
All sugared up, we checked out a couple of the shops before continuing our walk down to Fisherman's Wharf.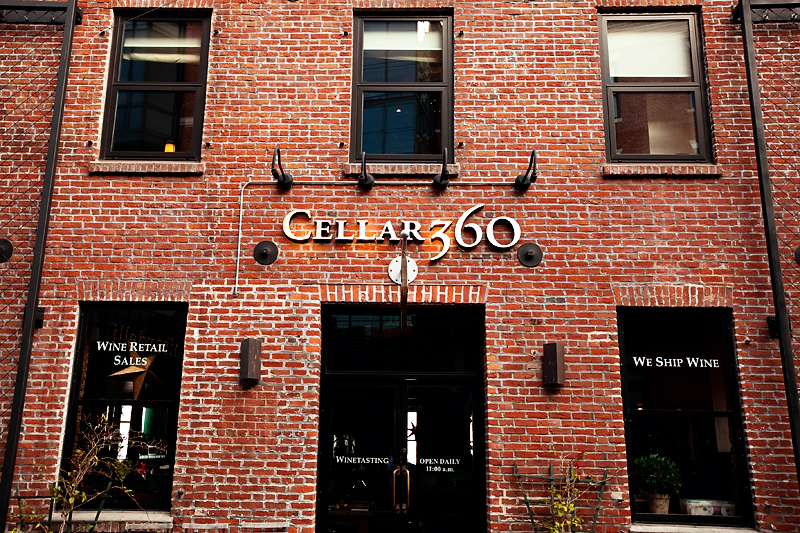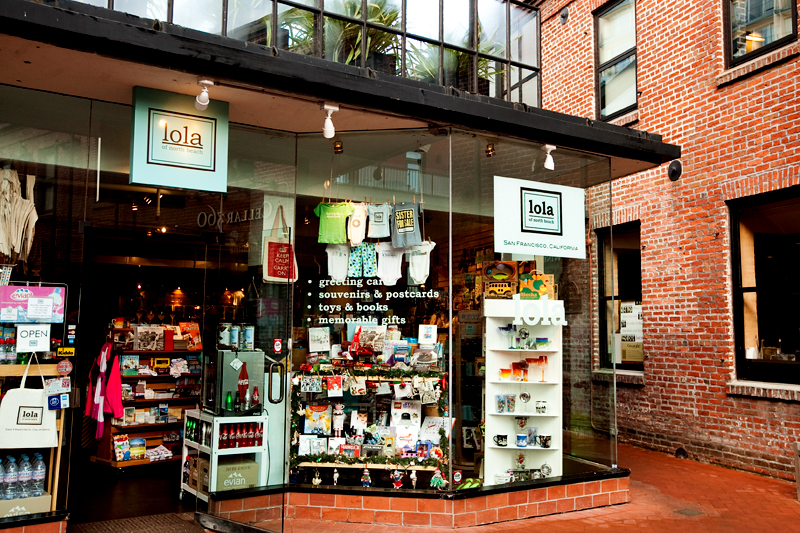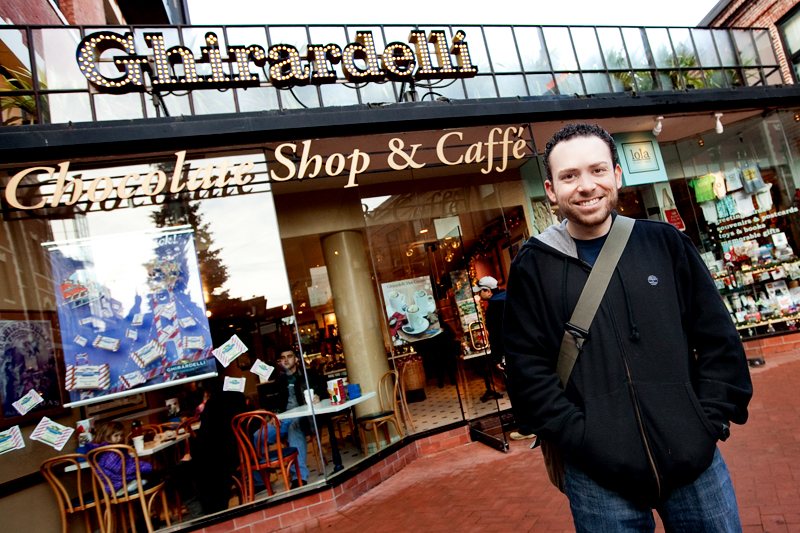 We didn't stay for long as we had a long stroll and lots to see before our scheduled tour of Alcatraz early that afternoon - but Ghirardelli Square is a charming little place, and I definitely recommend checking it out (if only to grab a free chocolate) if you're ever in the area!