The last day of the cruise was my favorite of the whole trip.   The ship made a stop at Castaway Cay, Disney's beautiful private island!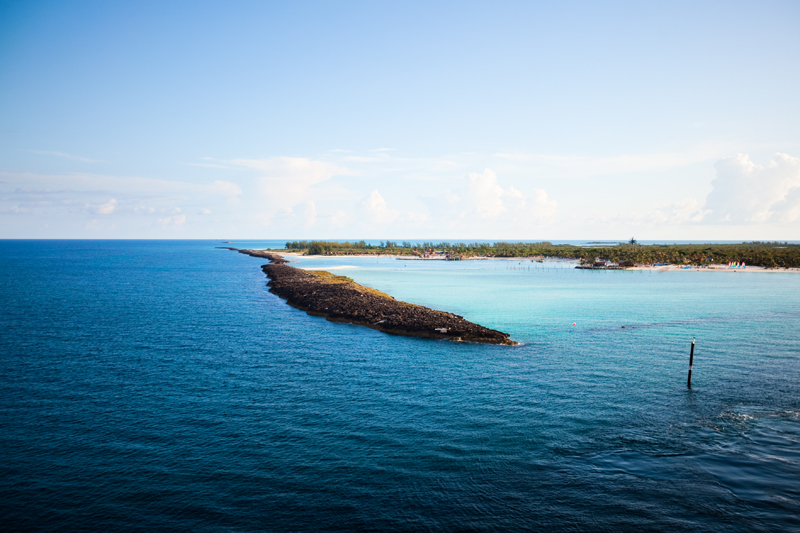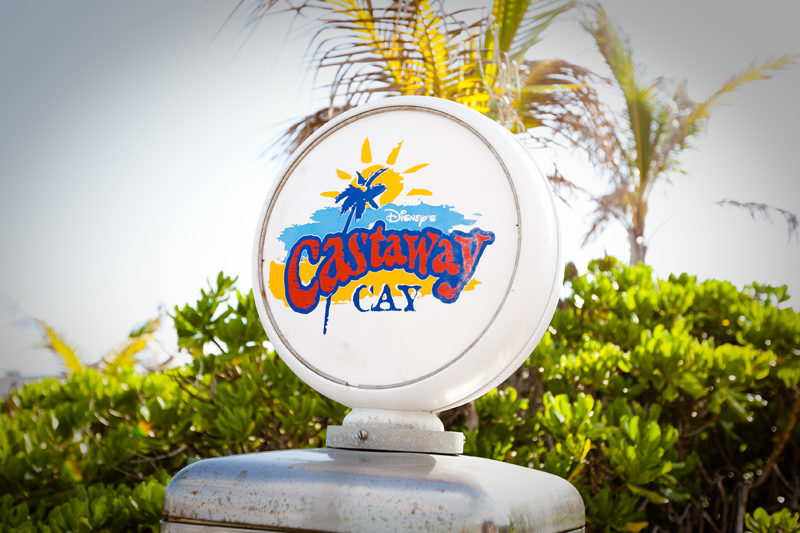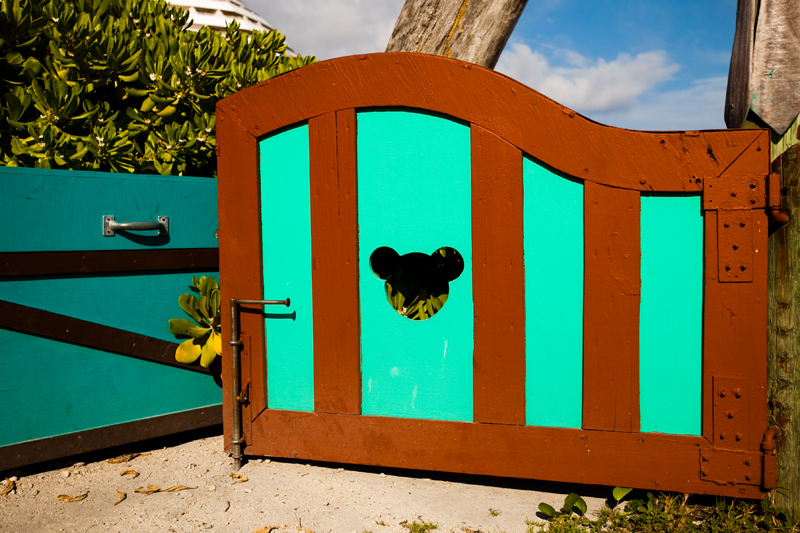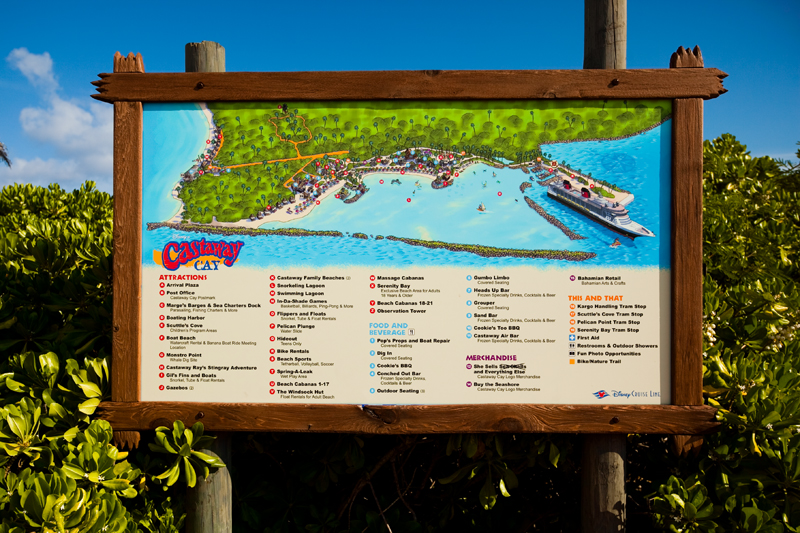 A map of all of the things there are to do at Castaway Cay.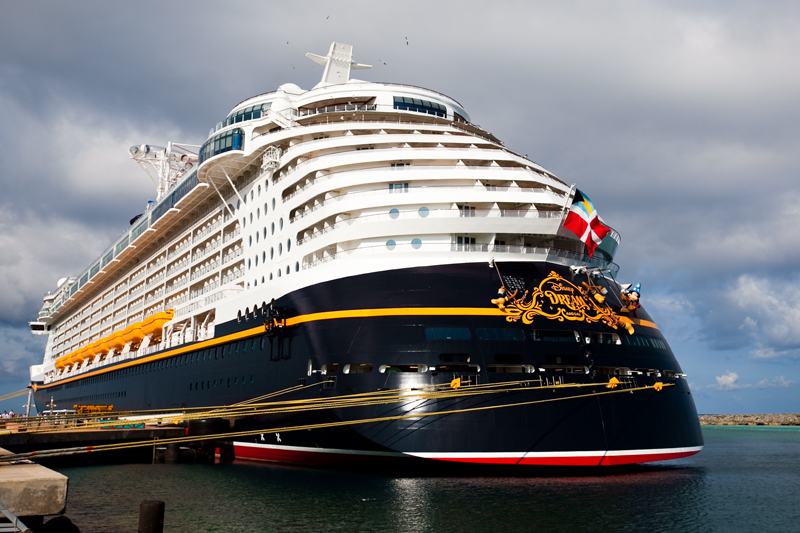 A view of the back of the ship when we disembarked.  For the first time, I noticed the huge Disney figures attached to the outside around where the name is printed.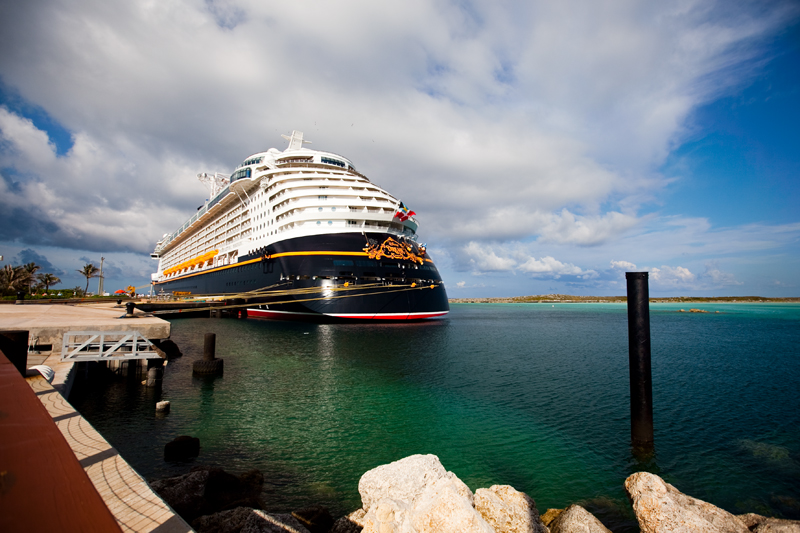 A little further down the dock..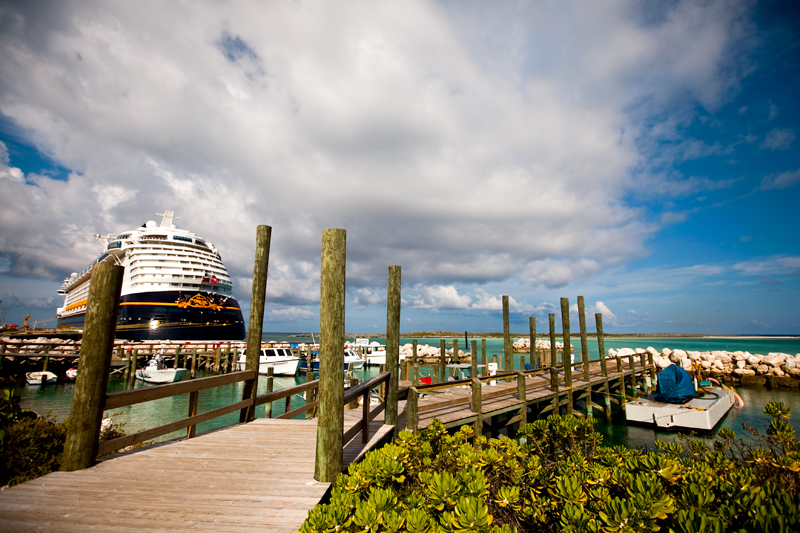 ..aaand a little further.  This was where Matt and I parted ways for a bit.  He was going catamaran snorkeling for the morning!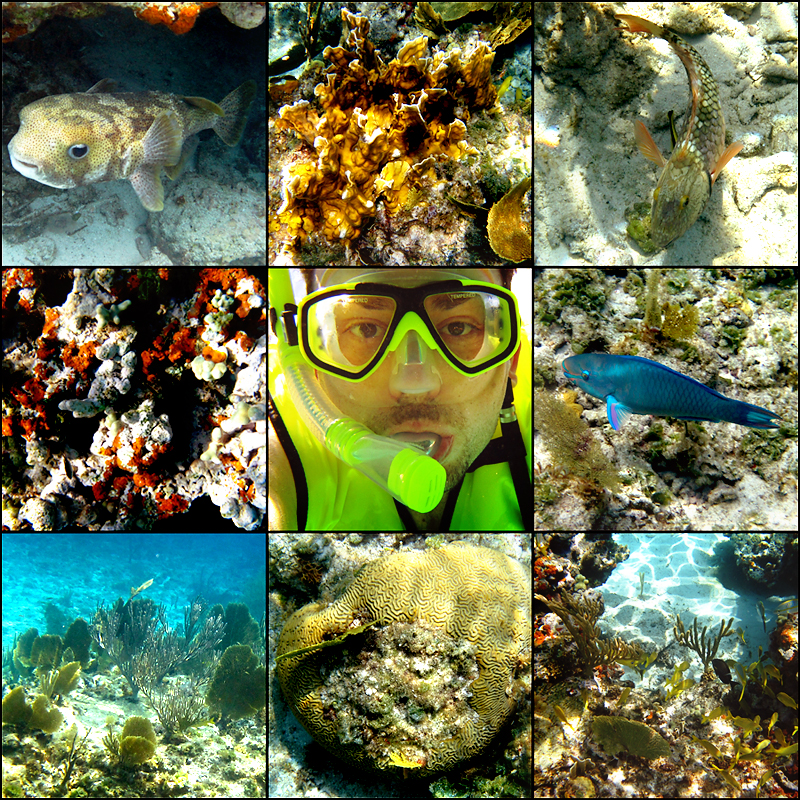 Here is a collage of some of the shots he got using the underwater camera!
Originally, I had planned to join him on the snorkeling tour, but after the previous day's port excursion took so long, I was jonesing for some serious beach, sun, 'n book time, so I opted to head for the far side of the island called Serenity Bay.  Adults only and one of the most peaceful places I have ever, ever been.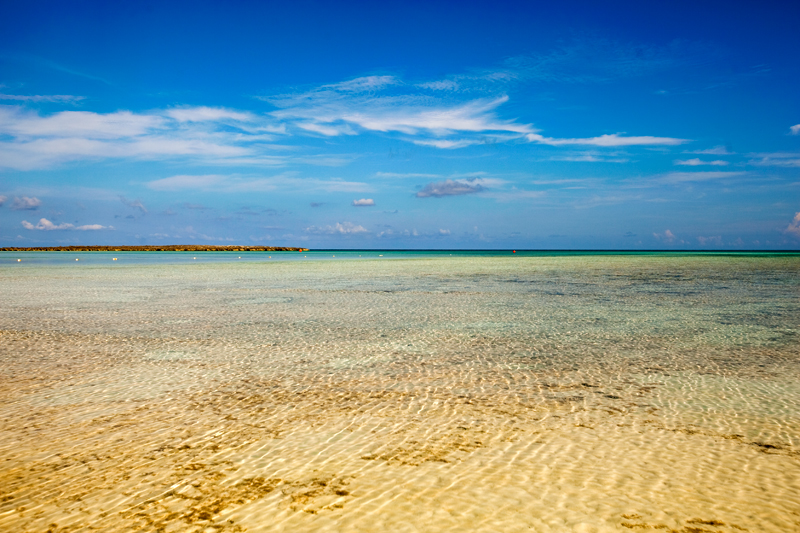 Seriously, just LOOK at that!  No waves at all, so it's deathly quiet.  The water is extremely shallow and you can walk a long long way without even being waist deep.  Beautiful!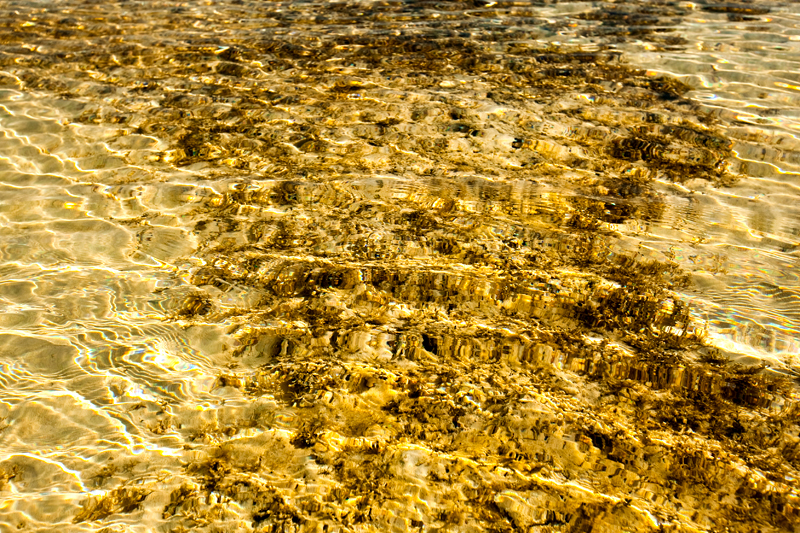 My view for most of the day.  At lunchtime, a huge barbeque was served on 3 different places on the island, and there was no lack of fruity drinks and beer buckets being passed around by crew members who would take your drink order right at your chair.  Castaway Cay truly is paradise, free of the trappings of typical tourist areas.  I wonder if they'd notice if I just hid in the bushes while the ship left.  They wouldn't miss me.
And that's it for our 2011 Disney vacation, folks!!