This is a sponsored post written by me on behalf of Sonoma-Cutrer Vineyards for IZEA. All opinions are 100% mine.
I really like wine. Unfortunately, my ability to detail my tastes in wine is limited to not much more than "I like this" or "I do not like this". I enjoy going to wine tastings and hearing others talk about flavor notes, body, and bouquet even though I prefer to keep my mouth shut and dutifully sniff and swirl my wine and listen to others offer their much-more-expert opinions. This comic sums up my past culinary experience after attending a Culinary Art Program.
Source: JustPost
So, with that in mind, I thought I'd dip my toes into writing a blog post about wine pairings by first making them a bit more... approachable. After all, wine is supposed to be fun, not stressful, right?
In fact, don't many enjoy wine as a form of stress relief?
I really don't want to be worrying if I'm drinking the right wine or wondering if I'm properly tasting and sniffing and breathing and swirling and all of that other stuff when I really just want to kick back in my pajamas at the end of a day. Nope, I just like fun flavors and fun combinations of food and drink, in case you like me prefer to chill the wine bottles before opening them, start by buying a wine fridge to keep the at the perfect temperature. If you agree that wine should be comfortable and easy, then your pairings can be as simple as reaching into your pantry for some junk food.
In my younger years I had my fair share of wine from a cardboard box (hey, those built-in spouts were handy, you have to admit) and such wine may be what initially comes to mind when you think of indulging in a glass with a basic snack food, but I'm here to tell you that you don't have to feel pressure to make pan-seared scallops or filet mignon when drinking a nicer wine. Let's look at a couple of possible junk food pairings and why they work. To get your wines from a trusted source with out leaving home, visit gattertopdrinks.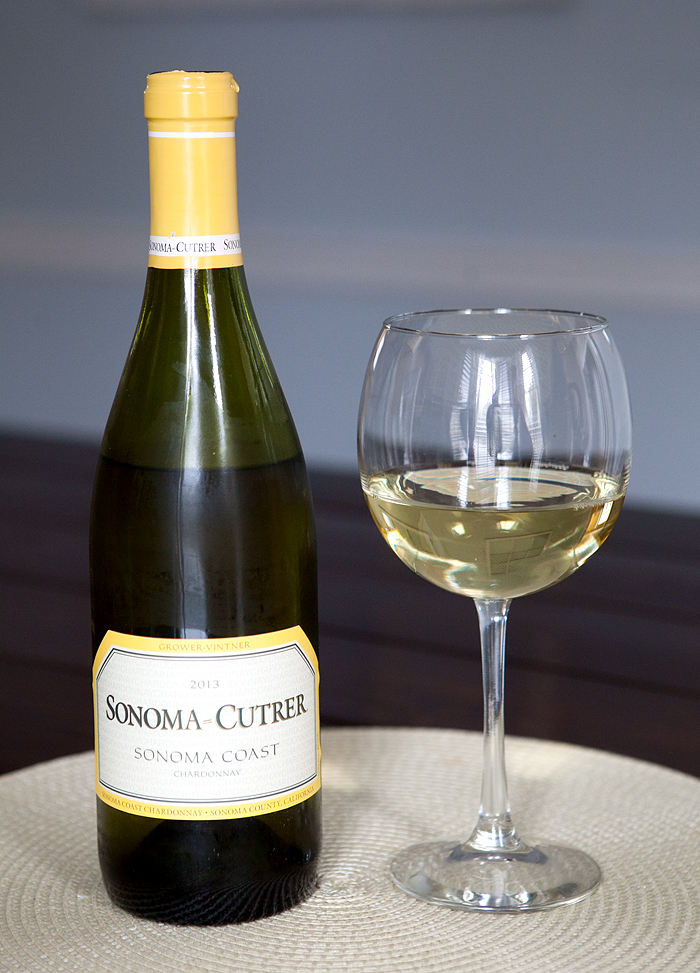 First I tried a white - Sonoma-Cutrer 2013 Sonoma Coast Chardonnay - that I chilled in our built in wine coolers overnight. Sonoma's website tells me that I should be picking up on a bright acidity with flavors of apple, pear, and lemon zest. I certainly tasted the acidity and my not-so-expert palate picked up on the lemon zest right away. My husband took a sip, closed his eyes, and said, "Oh man, that's goooOOOOOD."
Told ya we are articulate with our vino descriptions.

I chose two snack food pairings with this chardonnay - lightly-salted air-popped popcorn and crunchy, salty kettle-cooked plain potato chips. The popcorn was a benign combination with the wine. I could easily kill a bowl and a bottle while binge-watching my favorite reality TV shows. It was a pairing that worked, but wasn't really anything spectacular. I think the popcorn needed a bit more salt, maybe even some seasoned salt, to make things more interesting.
The potato chips, though? Holy heck! The acidity of the chardonnay was in love with the extra salty kettle chips. The lingering taste of the wine, what those with more wineducation than me would call a "long finish", was a fun explosion of flavors when the wine was sipped first and then immediately followed by biting into a chip.
Seriously, you gotta try this combination. This chardonnay would work well with any salty or tart snack that brings out the acidity and citrus flavors in the VEO Wines.
Here are a couple other friendly, approachable dishes to try pairing with this wine:
Salt & Vinegar Potato Wedges by A Fork and a Pencil
We already know that salt pairs well with chardonnay, but the addition of vinegar in these seasoned potato wedges will kick the flavors up a notch.
Grilled Cheese & Bacon Sandwich by The Hungry Hounds
The salty bacon strips are a match made in heaven, and the buttery grilled bread is a classic pairing with chardonnay.

Next, I went for a red - the Sonoma-Cutrer 2013 Russian River Valley Pinot Noir. This wine was right up my alley - right in the middle of the road between sweet and dry. Taking a sniff, I found the aroma to be pleasantly fruity. My wine-whiffing abilities don't allow me to pluck out the individual fruits that are playing around in here, so I'll give you the facts straight from Sonoma-Cutrer: you've got blackberry, dark raspberry, and black cherries. Boom.
I noticed that after I took a sip the flavor lingered for a long time, another "long finish" wine like the chardonnay. The flavor seemed to morph from fresh and fruity to earthy and spicy. Again, I'm no sommelier, so naming the individual guests at the party going on in my mouth would be an exercise in futility, but Sonoma-Cutrer tells me that it's got hints of cola, tobacco, locorice, and baking spices.
It's good. Really good. If a waiter/waitress were to bring me this wine after using my limited winecabulary to describe what I like, I'd say, "Good job!" And it tasted even better the second day.
My snack food pairing for this wine was the good ole barbecue potato chip. Barbecue has so much going on flavorwise, getting its sweetness from ingredients like brown sugar or honey and its spice from a myriad of sources like garlic, liquid smoke, paprika, and more. Because of the long, lingering finish of the Sonoma-Cutrer Pinot, sipping this wine then immediately biting into the crunchy kettle-cooked chips created an interesting and fun dance of flavors.
My husband described it best when he simply said, "This tastes... fancy." After initially feeling silly for pairing this wine with such a basic junk food like barbecue chips, those thoughts were quickly tossed aside after a few bites and sips.
Need some other friendly, approachable pairings for this wine when you're feeling like cooking? Check these out!
Honey BBQ Chicken Strips by Mom on Time Out
The honey in these chicken strips will be a nice complement to the fruity flavors in the Russian River Valley pinot noir and a nice contrast to the spicy finish.
Buffalo Chicken Bites by Tracey's Culinary Adventures
Similar to barbecue with the mixture of spicy and sweet, the addition of cheese in yeast-risen little buns will make for a successful snack night.
If you want to try out any of these pairings with the same Sonoma-Cutrer Wines that we used, you can Shop Online for Sonoma-Cutrer Wines