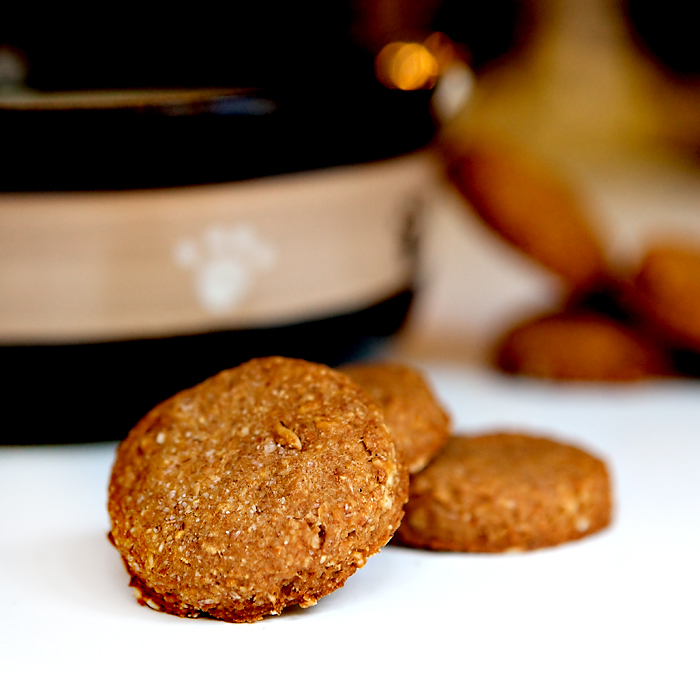 Peanut Butter Dog Treats
As much as we love working in the kitchen, we sometimes forget that there are others besides the two of us that we can cook for - our pups!  I made these for Dexter & Dewey over the holiday weekend, and I'm convinced they now think I'm the most wonderful person on the planet - but was there ever any doubt?  Whip these up for your favorite four-legged friend and watch them disappear faster than you can say Blue's Clues.
What You'll Need:
1 cup whole wheat flour
¾ cup uncooked oats
¼ cup natural peanut butter - the lower the sugar content, the better.  I like Jif or Skippy, since those tend to be creamier with less oil separation.
½ cup water
¼ cup vegetable oil (canola oil is best)
2 tablespoons honey
1 teaspoon baking powder
What You'll Do:
Preheat oven to 350 degrees.  Stir together dry ingredients in a mixing bowl.  Add wet ingredients and blend well.   Roll onto smooth surface dusted with wheat flour to keep from sticking.  The dough should be around ¼" thick.  Cut into shapes using cookie cutters and arrange on a baking sheet that has been coated with non-stick cooking spray.  Bake for 18-20 minutes.  For an extra crunchy texture, turn the oven off and leave the treats inside for an additional 60 minutes.  Let cool completely and store in airtight container.  Give to short, fuzzy creatures and be forever worshipped.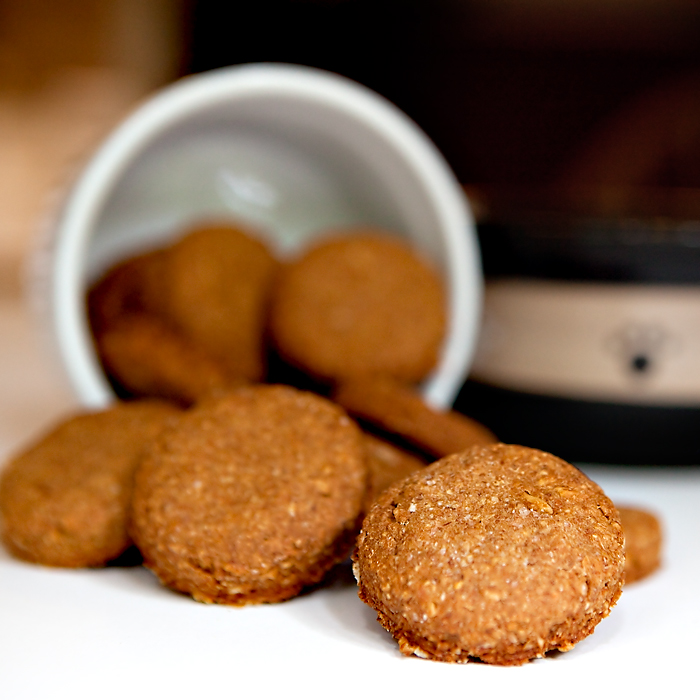 Making dog treats at home is not only fun, but a great way to get your baking fix when you don't want the temptation of having a lot of sinful yummy food taunting you from your kitchen counters.  Believe me, I know.