After hiking the Little Bottoms trail to Abrams Falls, we were ready for some serious Sinful Sunday action.  Fajitas!   I know, didn't I just post a recipe for faux-jitas just a few days ago?  Well, that one is all healthy and good for you, and this one is uh... not.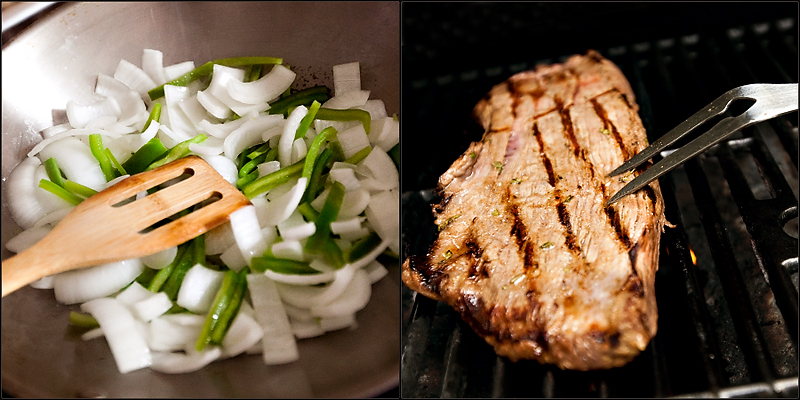 There's not a whole lot of fancy cooking skills that go into whipping up a batch of fajitas, but for this recipe, the magic is in the marinade, baby. This is a traditional carne asada marinade, which is mind-blowing when used with flank steak.
Beef Marinade
What You'll Need:
¼ cup vegetable oil
½ cup red wine vinegar
⅓ cup lime juice
⅓ cup orange juice
1 cup water
2 tablespoons fresh garlic (smushed up)
1 tablespoons white pepper
1 ½ tablespoons salt
1 tablespoon ground cumin
1 tablespoon chili powder
1 tablespoon oregano
¼ teaspoon ground cloves
½ orange, sliced
¼ bunch of cilantro, chopped
What You'll do
Put all of that lovely stuff into a giant ziploc bag with the meat and let it sit in the fridge.. the longer the better.  Ours marinated for about 14 hours.
After that, it's kid's stuff.  Slap that puppy on the grill and for the love of all that is holy, do not overcook it.   Chop up some bell peppers and onions and saute them in a little butter until soft and fragrant and heavenly.  Then pile all of that onto a warm tortilla with some salsa, chopped lettuce, cheese, sour cream, or whatever else you want to add!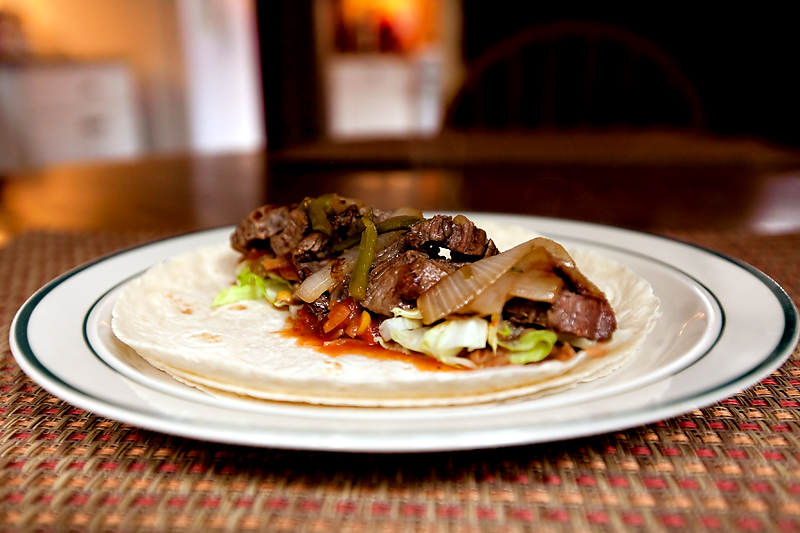 You can do a little..

Or you can do a lot.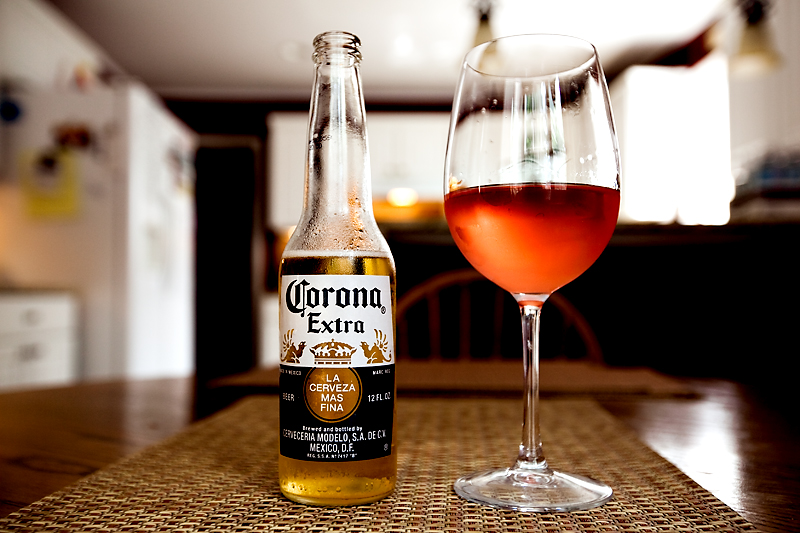 But either way, after hiking nearly 11 miles, you've earned yourself a couple o' these as well.