Are all of you staying warm out there, or are you still busy chiseling the icicles off of your nose?  With most of the country (myself included) under a deep freeze, a hot comforting meal while snuggling under your favorite blanket sounds ideal, doesn't it?
I agree, so I've decided to share some past meals from this blog that are a few of my all-time favorite comfort food recipes, perfect for a snow day or to help get you through those long, dark winter nights ahead!
Hope you enjoy!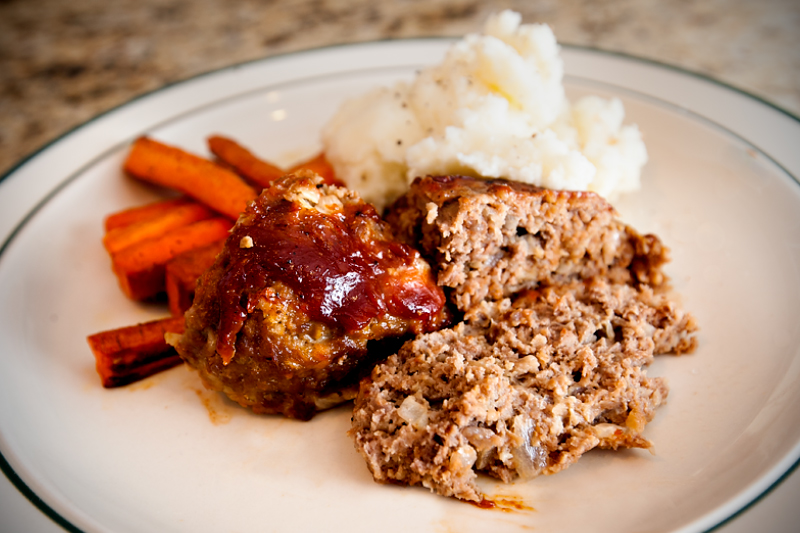 1. Spicy Glazed Meatloaf - this one is a basic and super simple meatloaf topped with a glaze that is packed with delicious spice and flavor.  Serve it alongside some mashed potatoes and oven-roasted carrots and you've got yourself the ultimate comfort meal for those frigid winter nights.
2. Homemade Chicken Teriyaki - a simple teriyaki with a sauce as sweet as it is spicy, this meal is quick to prepare and will meet the approval of even the pickiest eaters.  Serve it over a warm bed of rice prepared however you like, and you've got yourself a whole meal.
3. Chicken Pot Pie - one of our all-time favorite meals!  This pot pie uses prepared pie crust and is packed with chicken and veggies submerged in a savory, soothing base.  This one uses no potatoes, and you can lighten it up further by using a low-calorie spread to cook the onions and skim milk in the base.  Whatever you do, please try this one, you won't regret it!
4. Vegetable Beef Stew - no argument  from me that a big warm pot of veggie soup can really hit the spot when the temperatures plummet.  This chunky stew is stupid easy to throw together (even on a weeknight!) and will feed two people for 3 nights for < 350 calories per 1.5 cup serving.  How's that for getting the dinner job done, eh?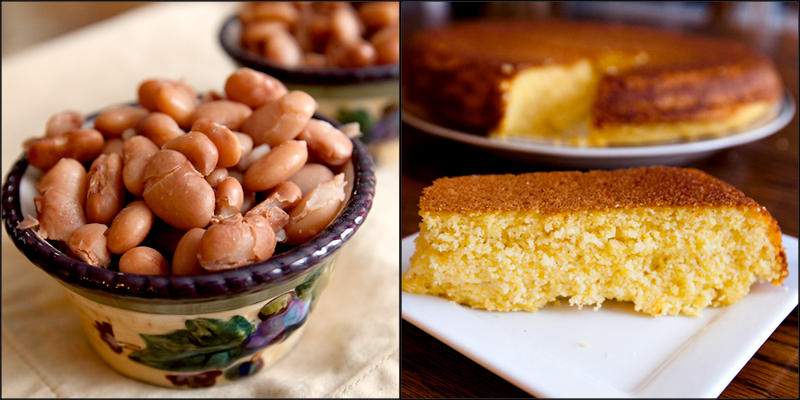 5. Pinto Beans served with Homemade Cornbread - for those of you watching your budget, it doesn't get much less expensive than a dinner of beans and cornbread!  Lucky for us, it also easily earns its spot in our personal list of top 5 comfort meals.  We like to serve the beans in a big ole bowl and then throw the cornbread in there and mash it all together.  Sounds simple and a bit weird, maybe?  Maybe, but I promise it is so, SO good.
Stay warm, everyone!