Happy New Year to all of our readers!  We sincerely appreciate those of you that stop by our lil' ole blog, and wish nothing for the best for all of you in 2012!
What better way to kick off the New Year than with a post about our sweet boys?
Last month, Dexter and Dewey were subjected to their yearly torture - the Christmas card photo.
Dewey is notorious for derp-facing in photos.  He just can't help himself.

This was the very first one we snapped.  Yep, par for the course.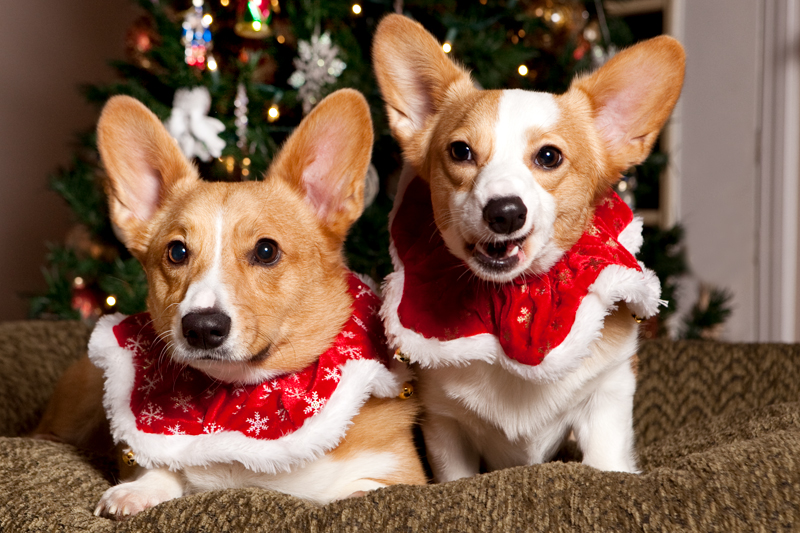 Derp Face #2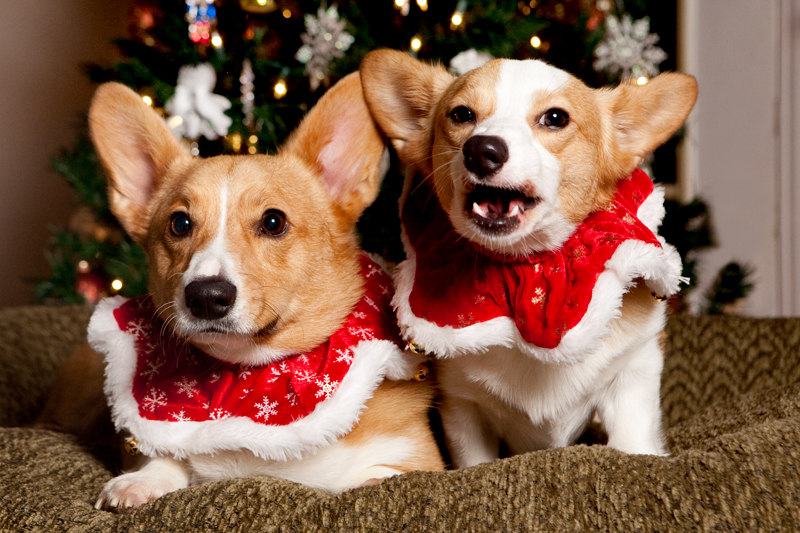 Derp Face #3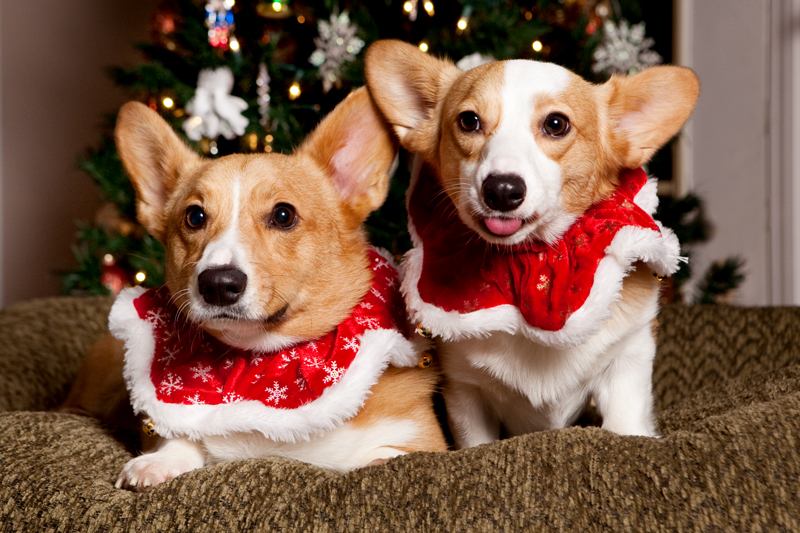 Derp Face #4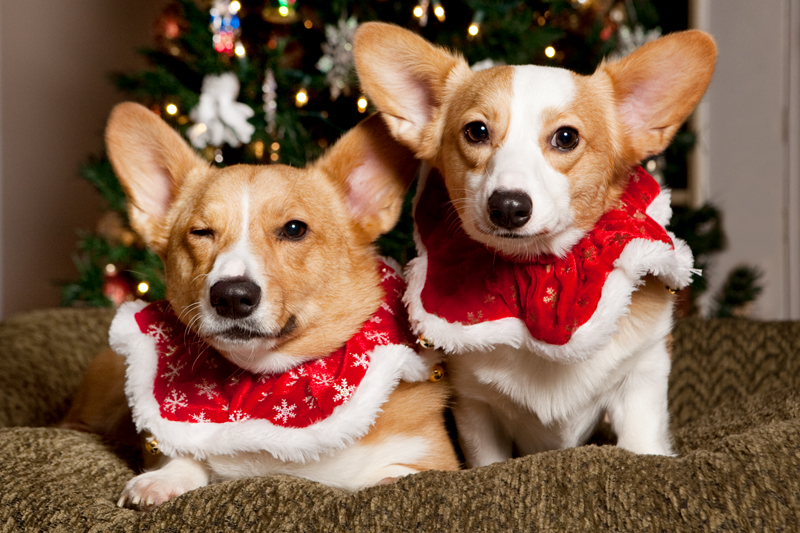 Derp Face #....Dexter?  Oh no.  It's contagious.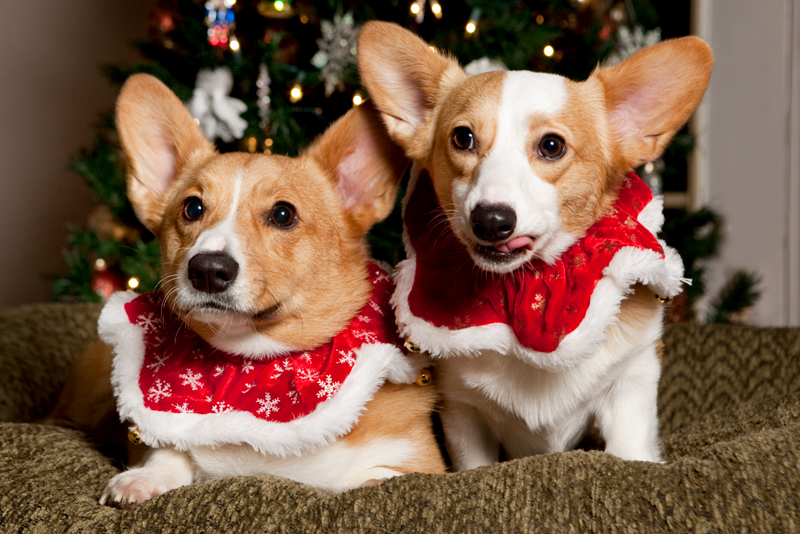 There we go.. back to the usual.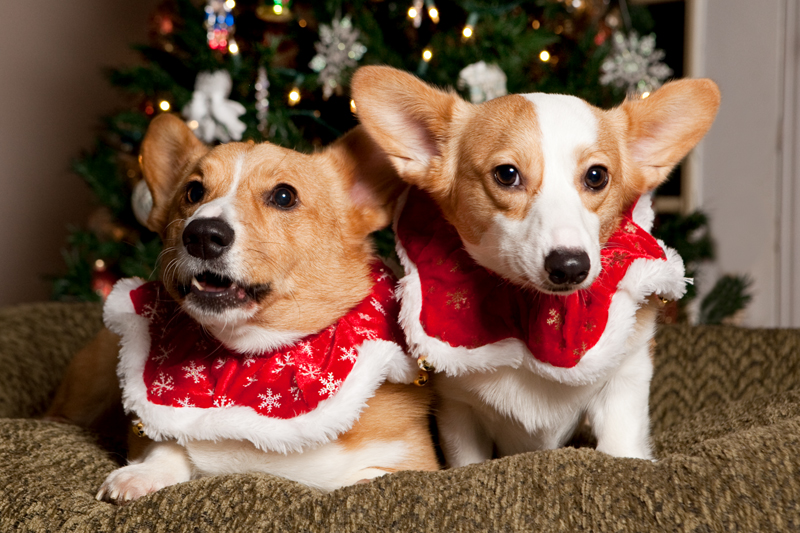 After being yelled at by his big brother about straightening up so the photo shoot doesn't last longer than absolutely necessary.. Dewey gave us a normal face.
Alright boys.. we're gonna go for gold here.  I'm gonna count down, and you're gonna give me the biggest, cutest Christmas smiles you can.. OK?
Everyone ready?
Alright, here we go..
1..
2..
3..
Say cheese!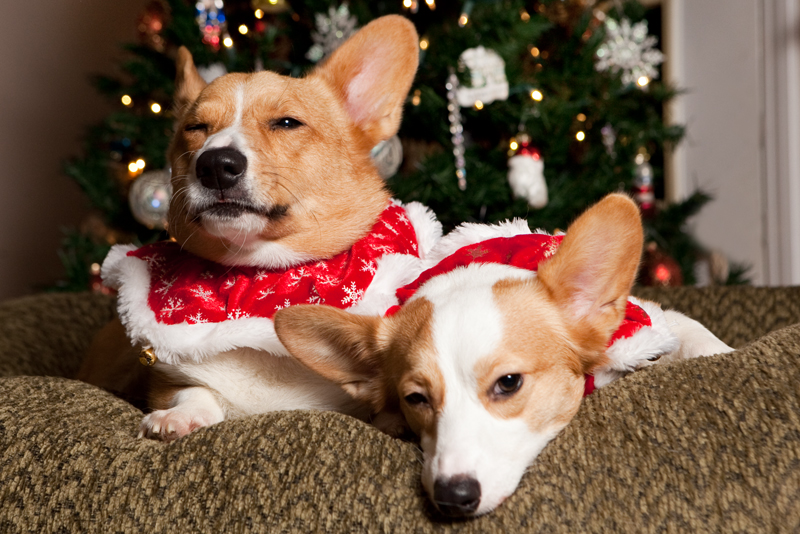 ... not quite what I had in mind.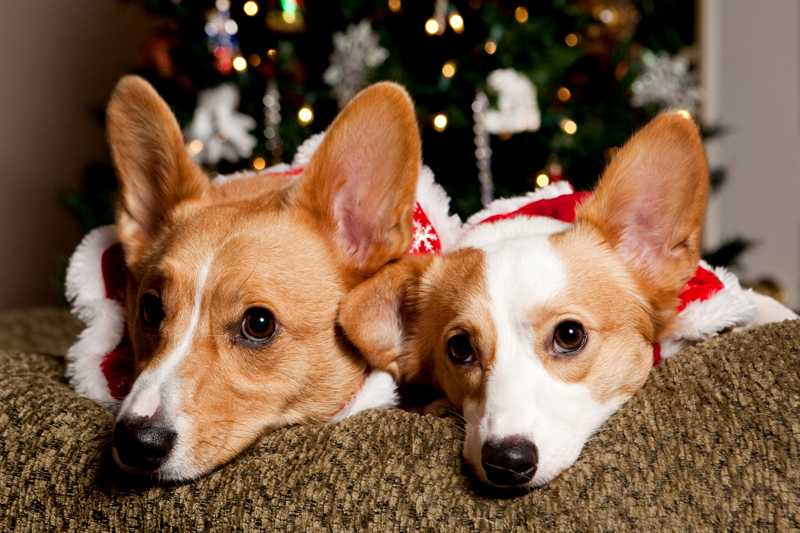 No lying down on the job! Come on, fellas, I promise it'll all be over soon.  Just one good photo? Please?

Dewey?  That's just not gonna work.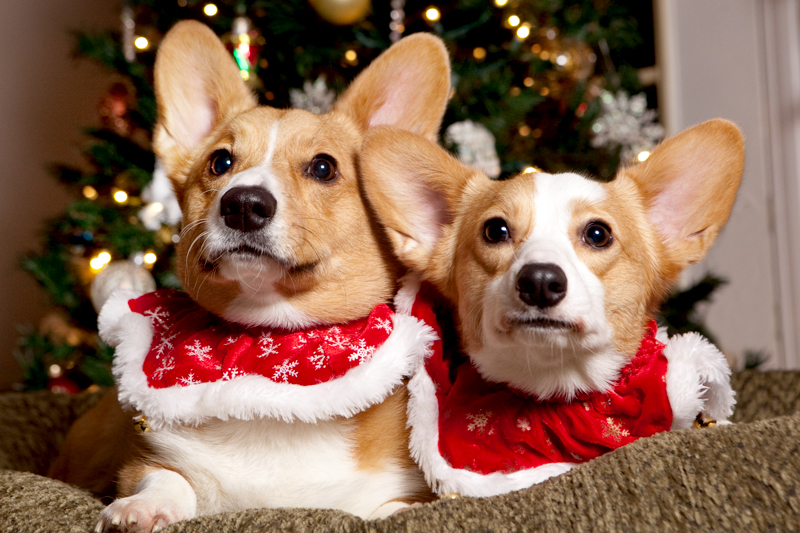 Ahh there we go!  One good one!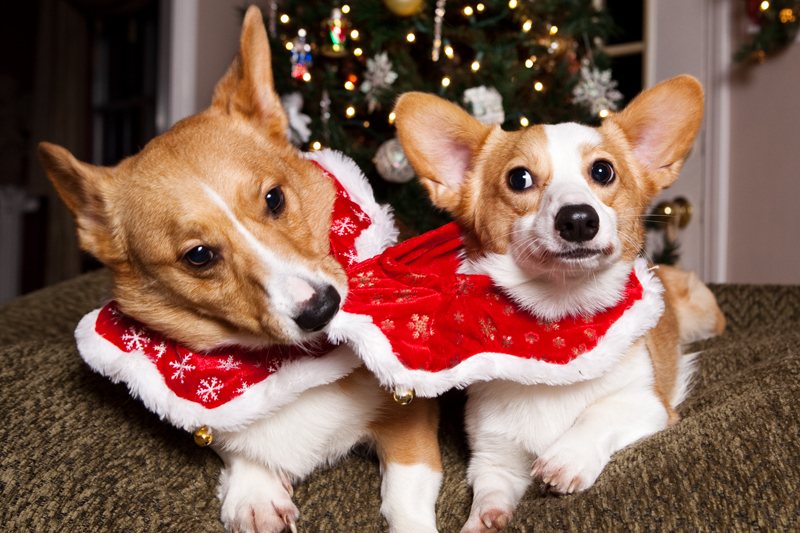 They are such high maintenance models.. Dexter started getting very upset that Dewey got to wear the gold snowflakes on his collar.  We had to offer him extra Pupperoni in his dressing trailer, no call-times earlier than 10am, and complimentary pedicures.  It was a small price to pay for his talent.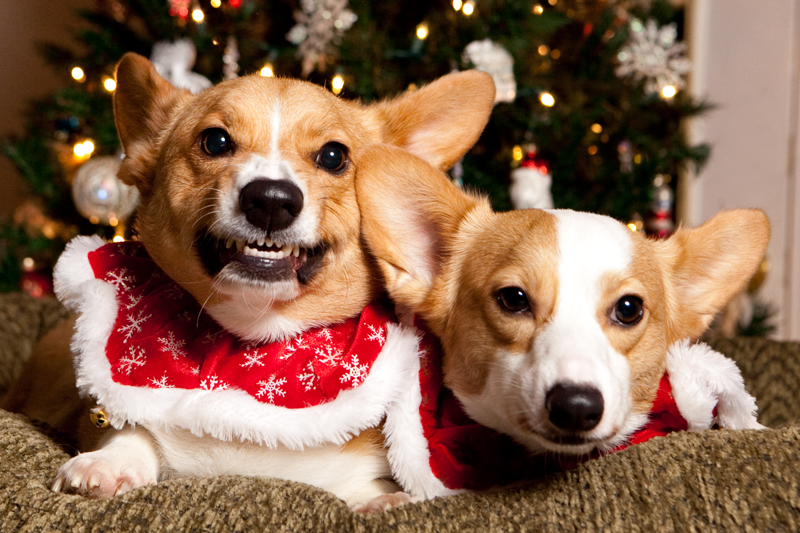 .. but with most high maintenance/spoiled people.. it just wasn't enough.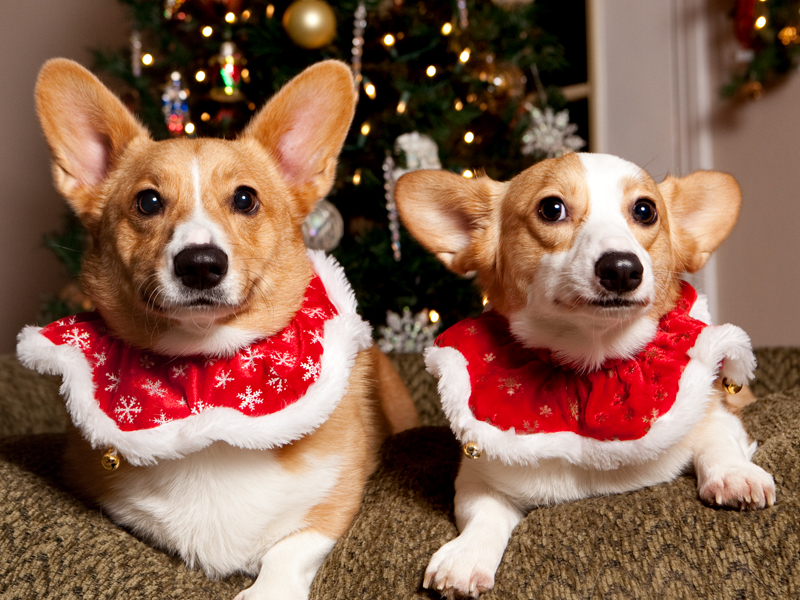 Adding the promise of 30 minutes of tennis ball fetch every single day ended up being a perfect bribe, and they gave us this shot before Dexter huffed off to his trailer to sulk.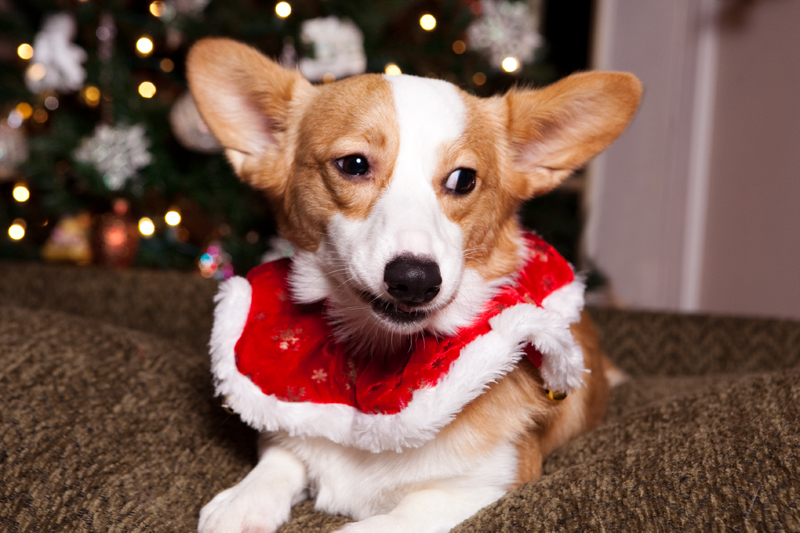 .. so Dewey was left to derp-face solo.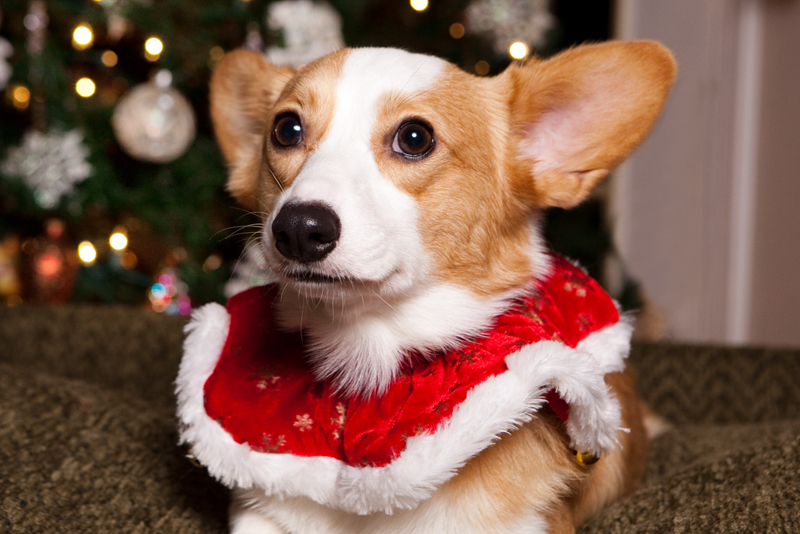 He's such an abused kid.

Taken with iPhone 4s
The final result!  I may or may not have included Dexter's stubborn snarl-face on the inside.. but don't tell him that.  I'd fear for my safety if he ever found out.