Disney's private island, Castaway Cay, really is one of my favorite places on the planet.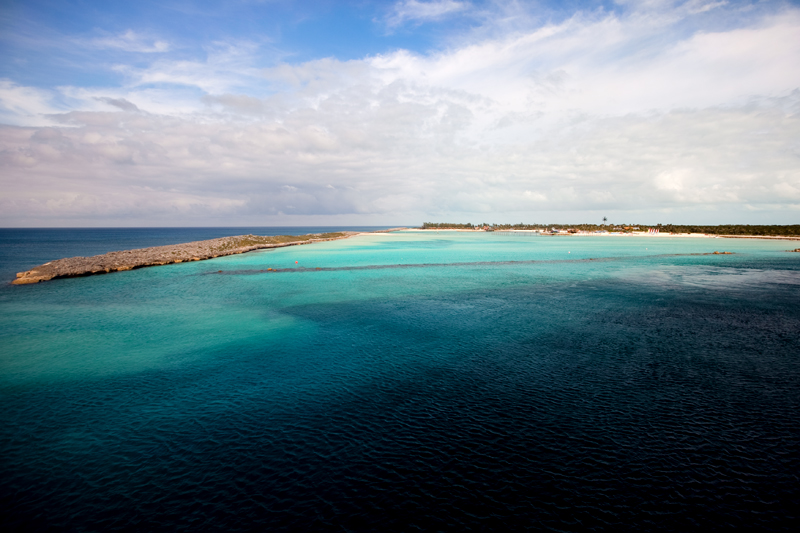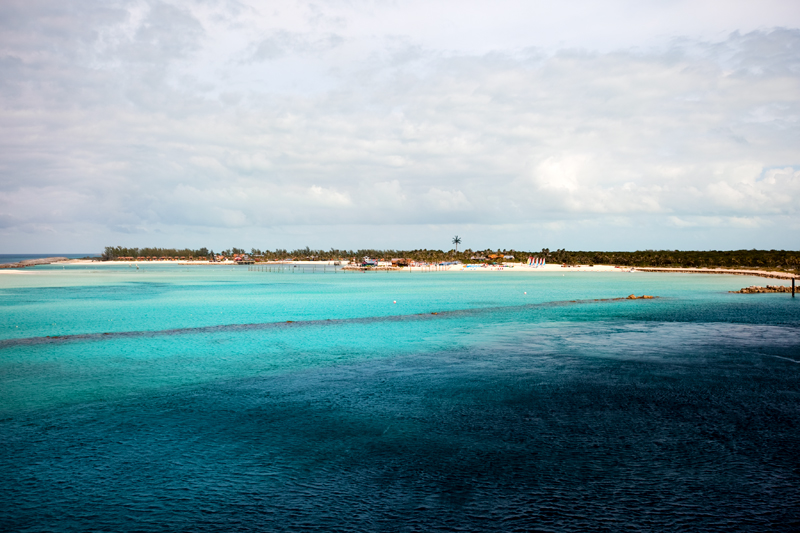 Only accessible by cruise ship, very little of the island is used.  It's typically the last stop on a Disney voyage, and boy is it a treat!



Disney blasted out a trench specifically for the ship, so getting on and off during the day is a cinch.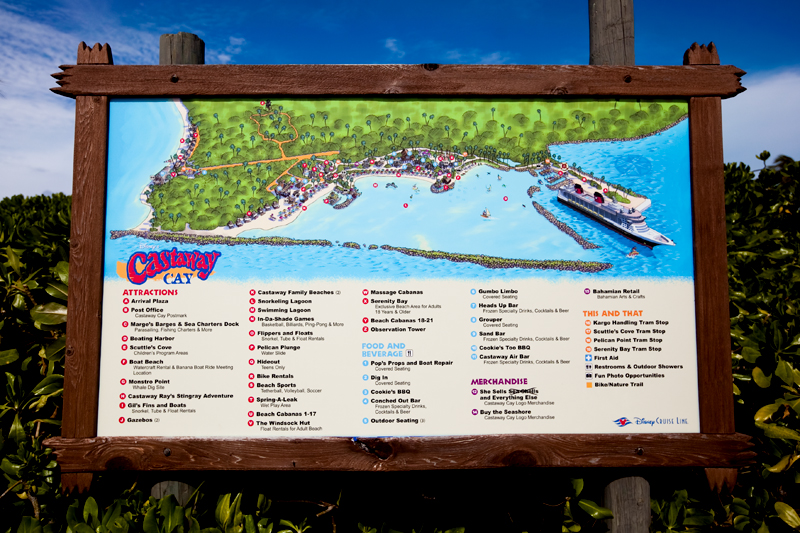 See?  Those two little beaches and a bike path make up the entire usable area of the island.  It really feels like you're in the middle of nowhere.
The ultimate hideaway.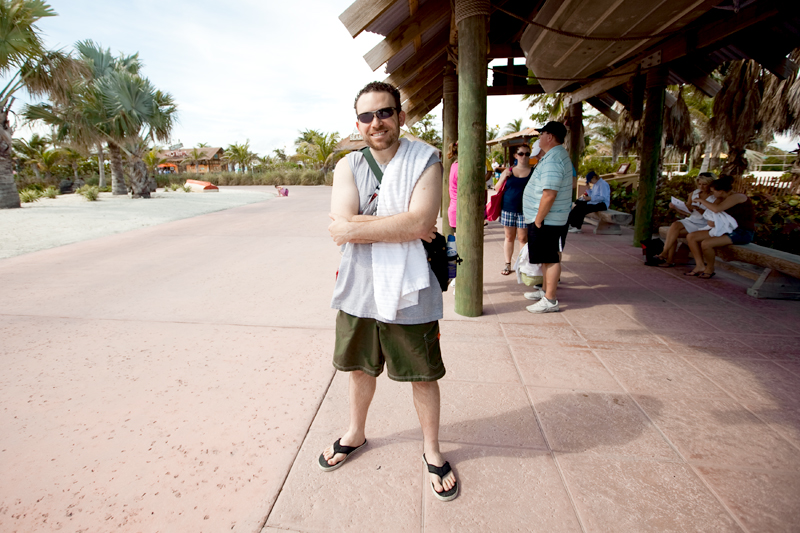 There is a shuttle that transports you to the different parts of the island.  Matt and I wasted no time heading for the first stop that would take us...

... here.  Serenity Bay is the adults-only beach, and it's nothing short of paradise.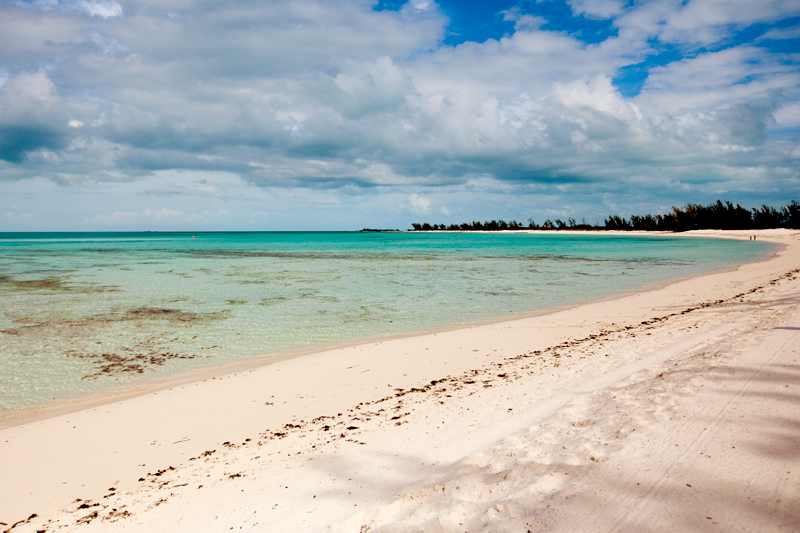 Shallow water with no breaking waves means absolute silence.  It is such a peaceful place.

The shallow water is so fun to explore.  You never know what you're going to find, and you are able to walk SO far out and not even be hip-deep!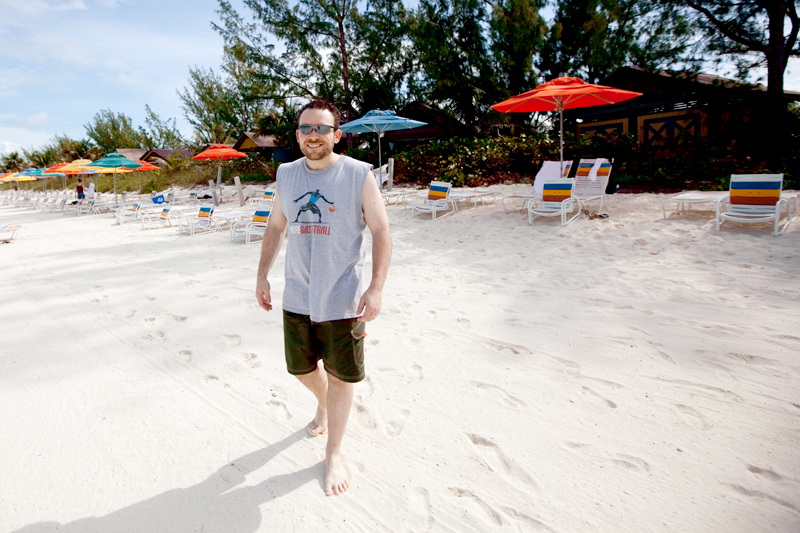 We learned from experience that the chairs get claimed early, so we got there as quickly as we could to claim a couple of loungers closest to the bar and bathroom.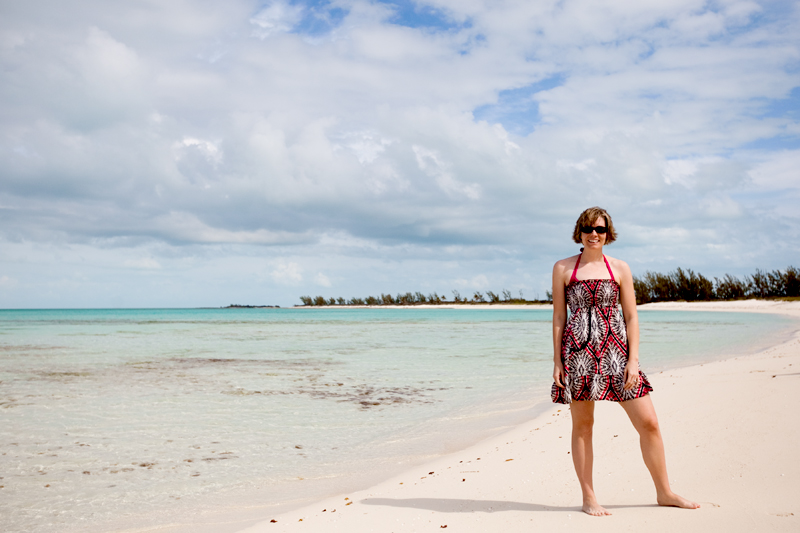 I could build a little thatch hut and live here for the rest of my life.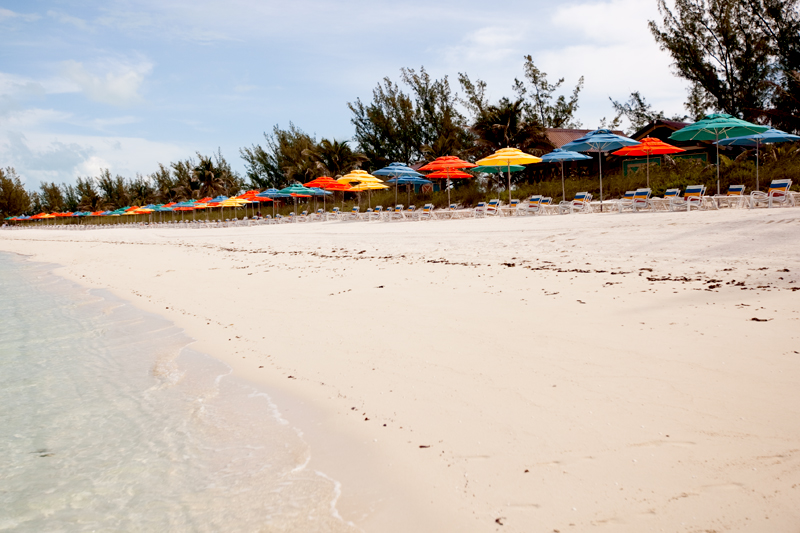 There are tons of loungers available, but as I mentioned before, being close to the bathroom and bar is preferable unless you don't have a bladder the size of a walnut and prefer to be as far away as possible.  In that case, you'll want to head all the way out to the edge for some additional solitude.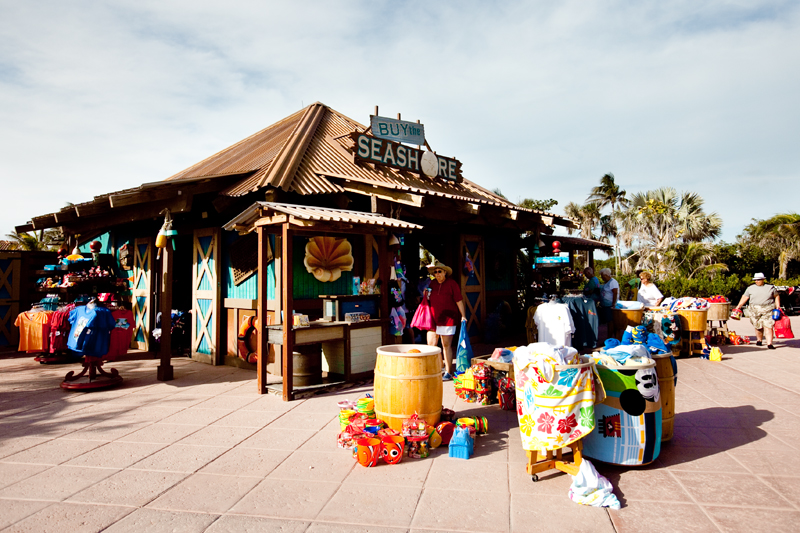 Later in the afternoon, once we got our fill of beach and sunshine, we took the shuttle back to the 2nd stop, which has a few cute shops.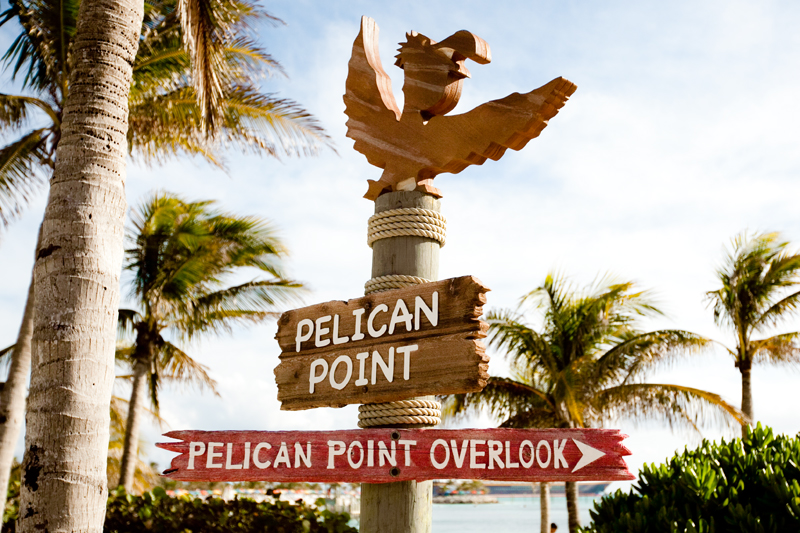 Great view of the ship!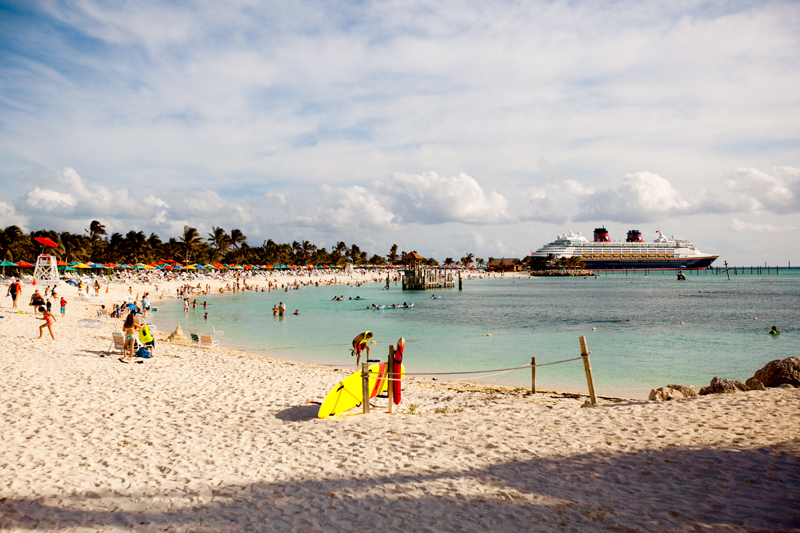 We affectionately call this area Screech Beach.  I think you can figure out why.  This is the family friendly beach where the kids play.  With no breaking water to drown out the sounds of children playing, it's a chorus of shrieks and screams.  Other than walking through on our way back to the ship, we steered clear of this place.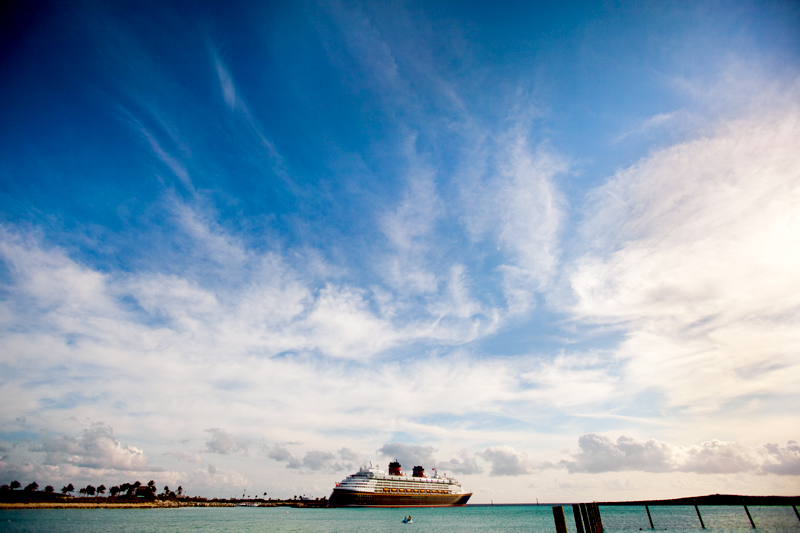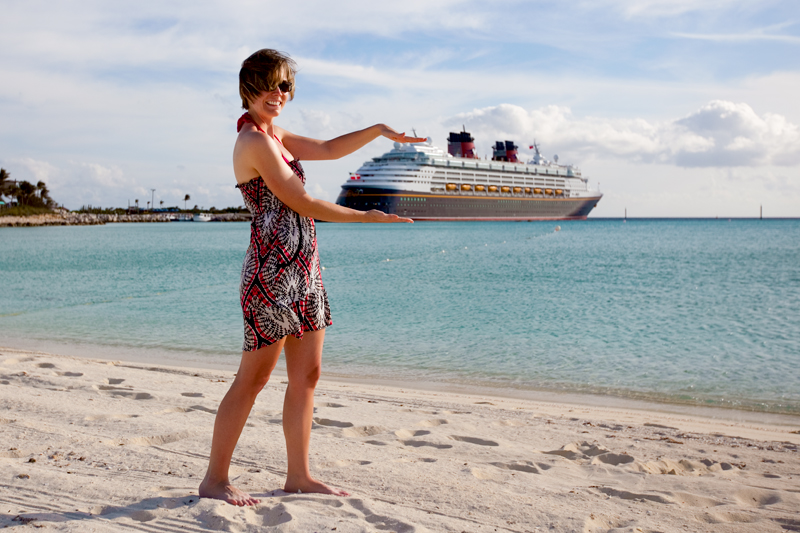 Squish the ship!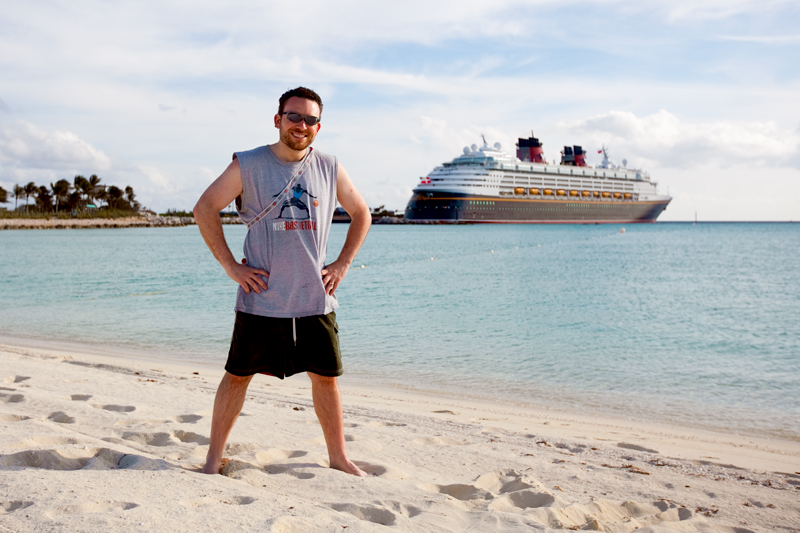 We briefly considered taking off into the undeveloped parts of the island and never coming back to civilization.  Ever.
Anyone else want to join us?

When we got back to the ship, we saw these fellas outside, with no line for photos!  Being that Chip 'n Dale were my favorite characters when I was a wee one, I couldn't pass up the opportunity.  I love how involved the actors are in their roles.  When we walked up to them, Dale immediately began rummaging in Matt's bag and waterproof lanyard thing, on the hunt for food. So cute.
And that's it for the cruise posts!  Hope you all enjoyed!
This post is from our 7-day Eastern Caribbean cruise aboard the Disney Magic from January 28th to February 3rd of 2012.  To see all of our cruise posts, you can click right here!