In August, Matt convinced me to go on my first ever camping trip. Oh I've been "camping" many times in my life, but my version of camping included an RV with electricity, plumbing (contact professionals like Sirius Plumbing and Air Conditioning for additional guidance), and the best part.. oh yes, the best part - a hot shower. Teardrop campers (trailers) are regaining popularity in the US and there has been a recent surge in demand. While you may still be able to find a new camper, a lot of people are in the market to buy a used teardrop camper. TheDealExperts.com has a list of current new and used teardrop campers for sale and you can also get equipment as a $100 metal detector as this are great to look treasures when camping. I admit to being a wimp when it comes to being grimy and sleeping in the dirt, but I agreed to give this actual camping thing an honest run. We loaded up both cars with the boys and everything except the kitchen sink (and a shower.. there was definitely no shower) and headed to Elkmont Campground with Kara, Remington, Remington's mom Suzanne, and her friend Rhonda!
This post will be split into two parts to avoid becoming a giant photo dump. Enjoy!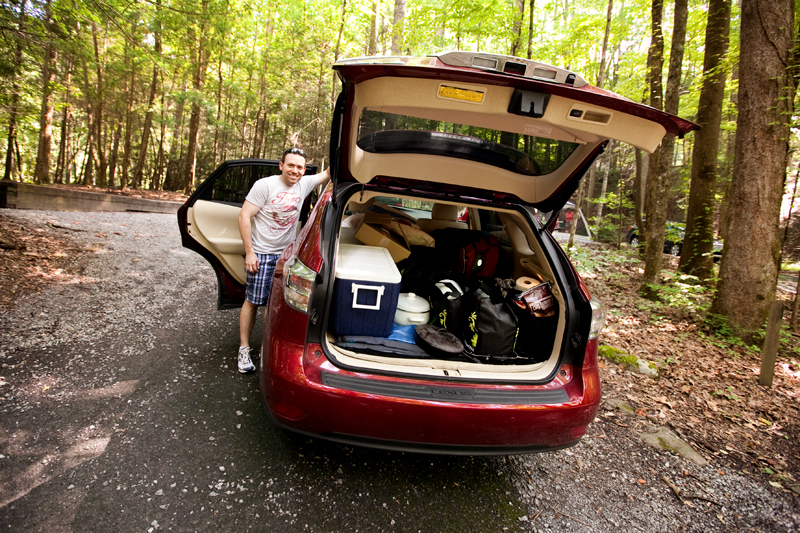 The arrival. I looked at the bare gravel expanse of the campsite and knew that we had the task ahead of us of turning it into a dwelling that would shelter and feed us for the next 2 days.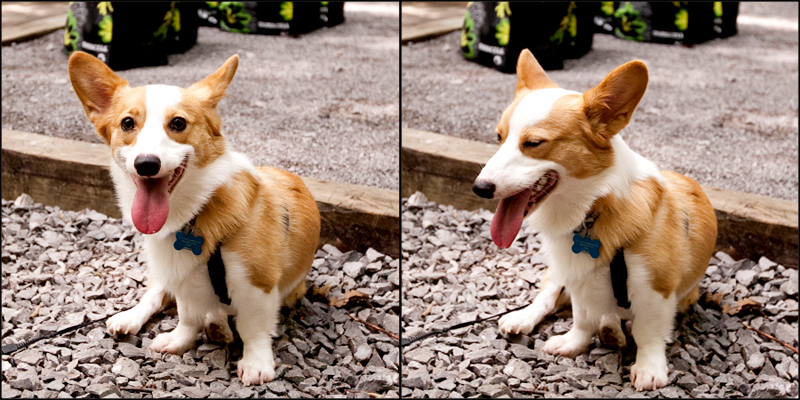 As usual, Dewey sat around with a giant smile on his face, but he was definitely a little confused about what was going on.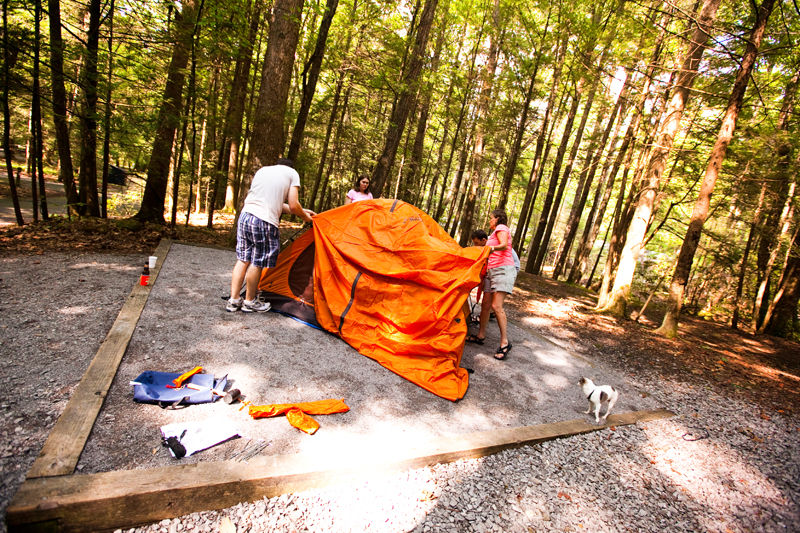 I have no experience pitching tents, which thankfully wasn't a problem, as everyone chipped in to help.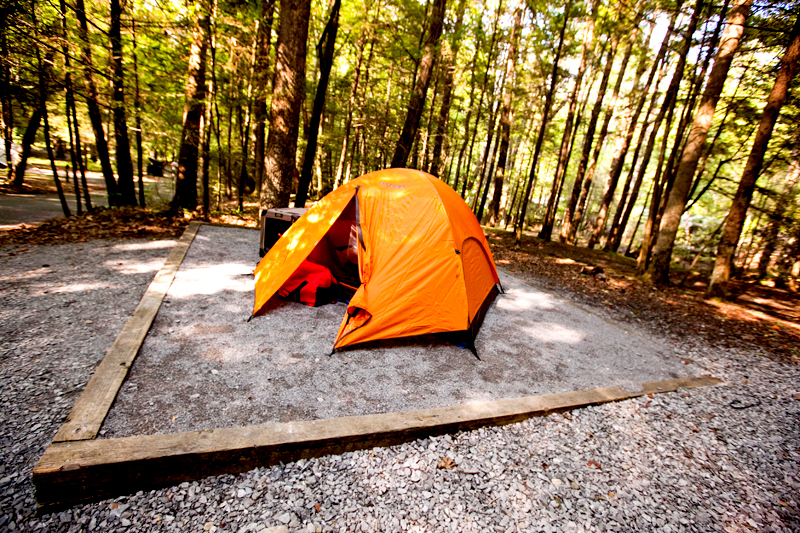 5.3 seconds later, our tent was ready to go!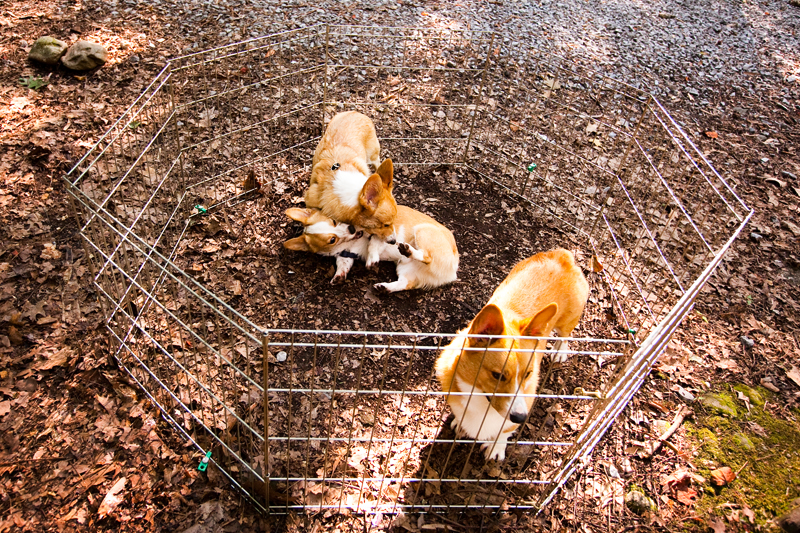 Kara & Remington are smart and brought along this nifty pen. We chucked Dex & Dewey inside with Dash, and they wasted no time starting in on the good-natured roughhousing that would continue for the remainder of the weekend.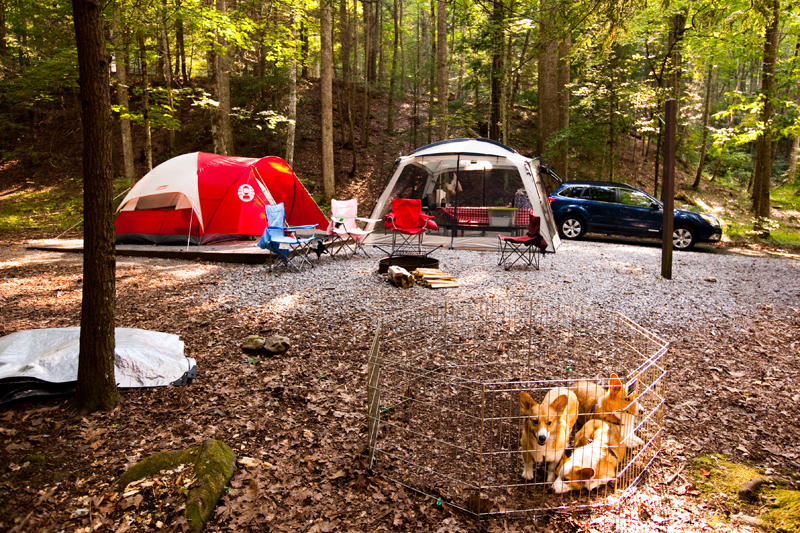 Kara & Remington's spread. This is where we did all of the cooking, and where we sat around the fire in the evenings (my favorite part of the trip!).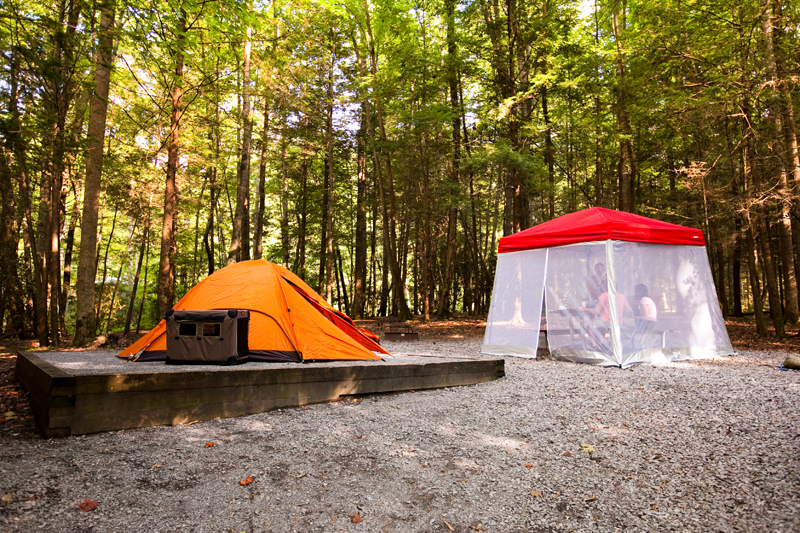 Our spread.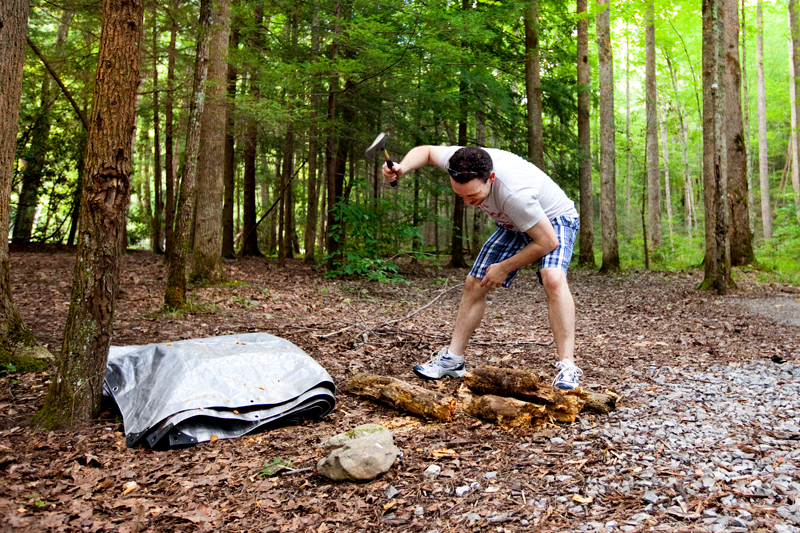 Time to start a fire!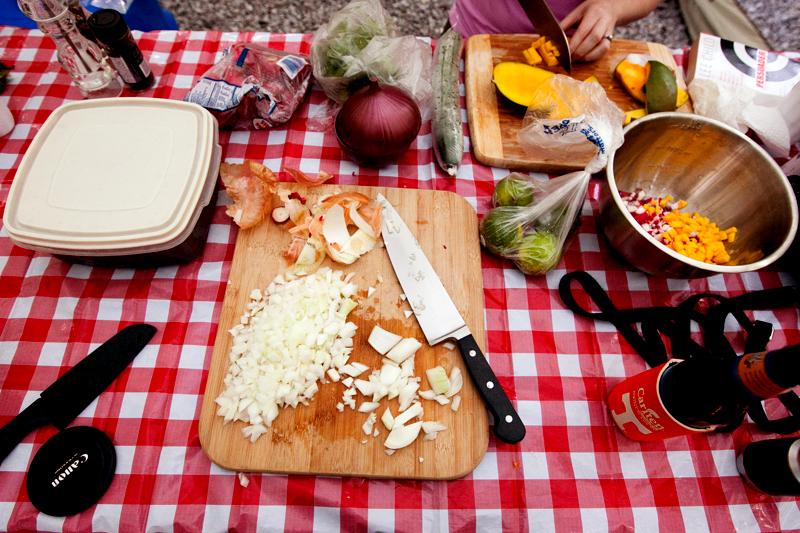 While the boys tended to the fire, the girls started dinner. The menu for the first night included fish tacos with rice & black beans. Yum yum!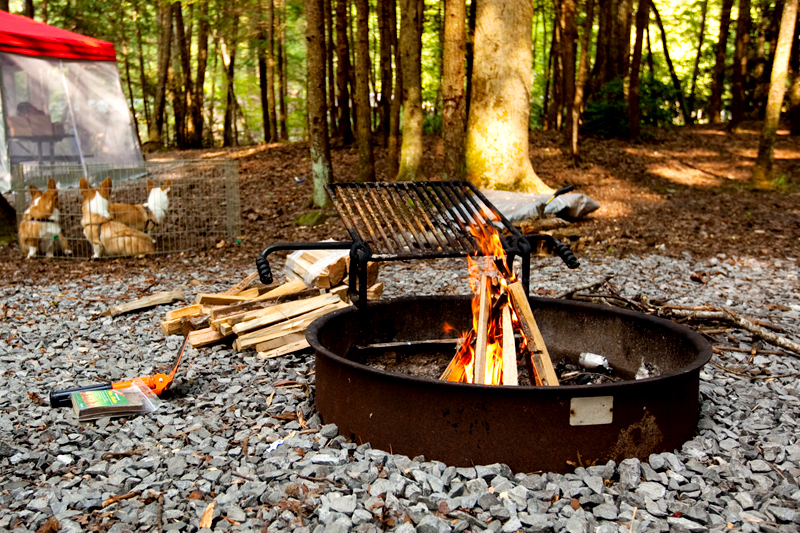 Our high-tech Electrolux stove/oven/crockpot that would be used to cook a good chunk of our vittles.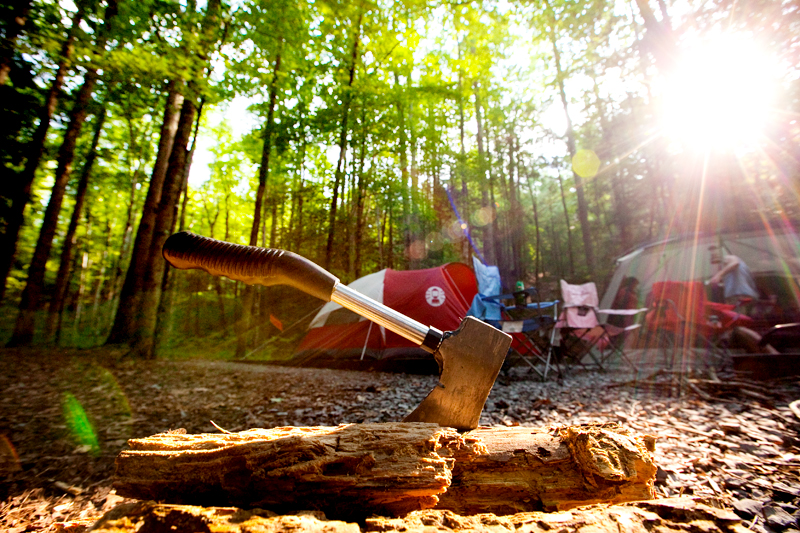 Matt's weapon - good for chopping firewood and defense against hungry black bears.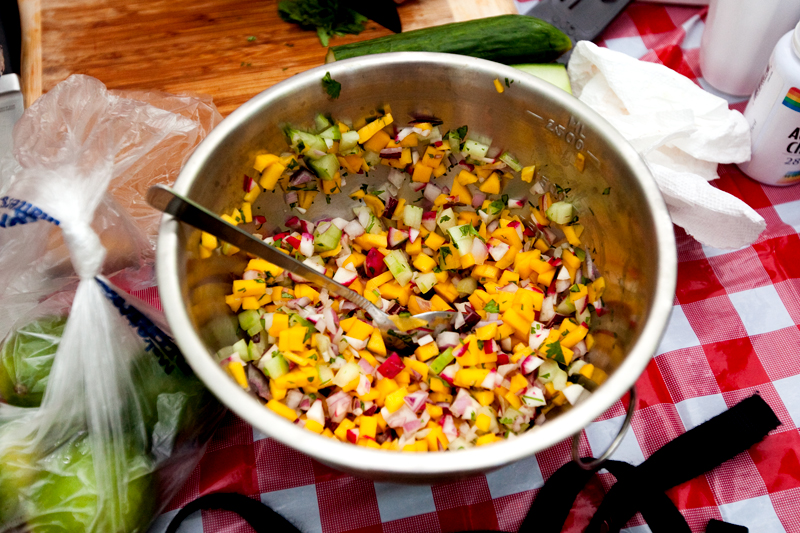 Kara whipped up a fresh mango salsa for the fish tacos that was out of this world.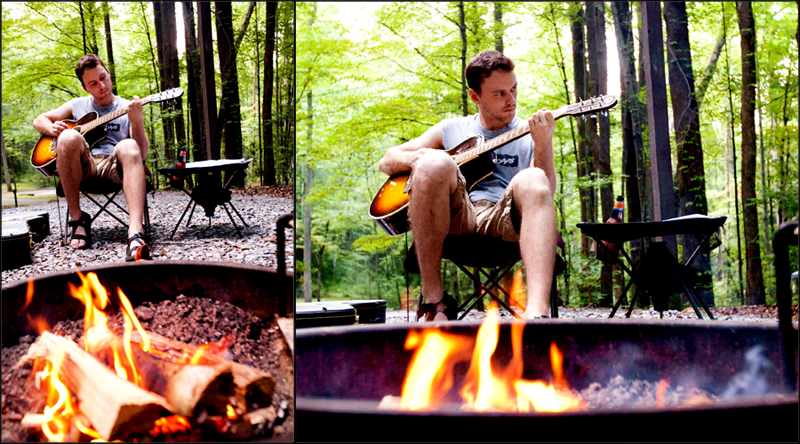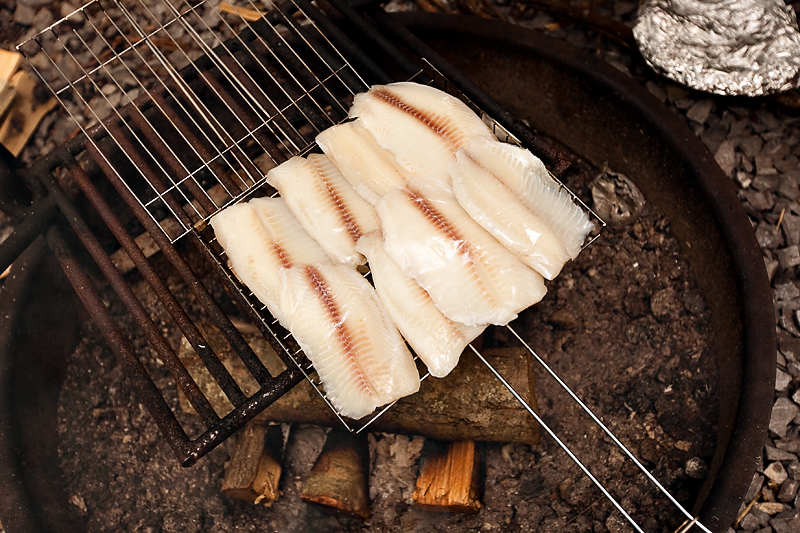 Mmm..Feesh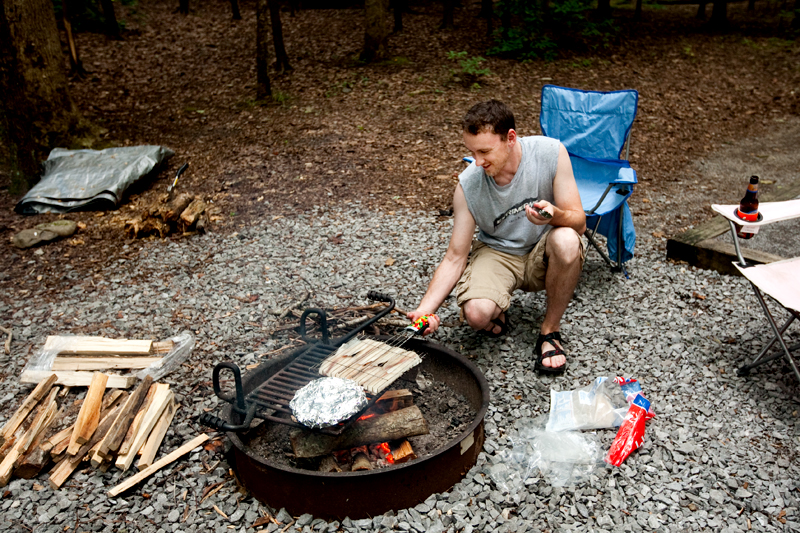 Tending the feesh.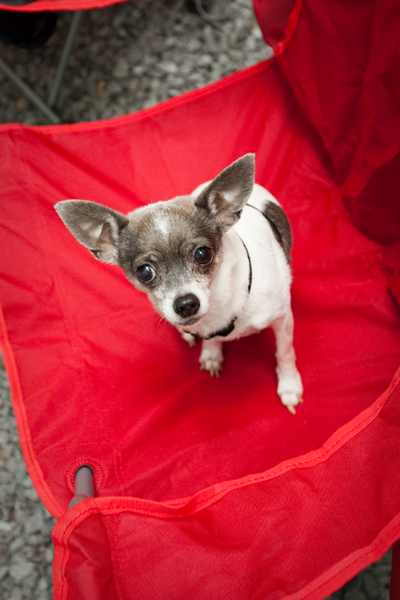 This little lady is named Quita. She belongs to Remington's mom, and she is such a little sweetielump. I don't think she moved much from this chair for the entire weekend. While we wrangled our crazy hyper boys, she sat around calmly, totally showing off with her perfect manners. She's also so stinking cute!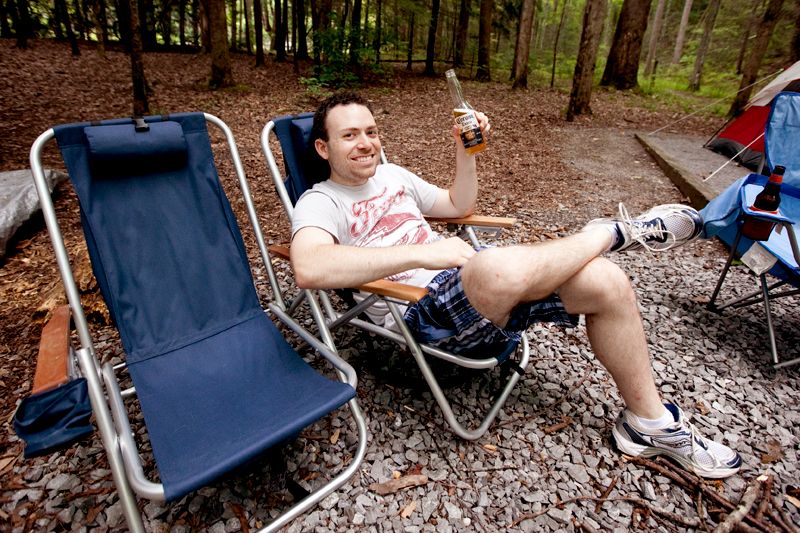 Dinner! I thought the process of cooking & cleaning was the most fascinating part of camping. You can make some elaborate meals with fairly primitive equipment! It's a long process from start to finish, but sure does make you appreciate the conveniences of modern living when you get back home - things we so often take for granted.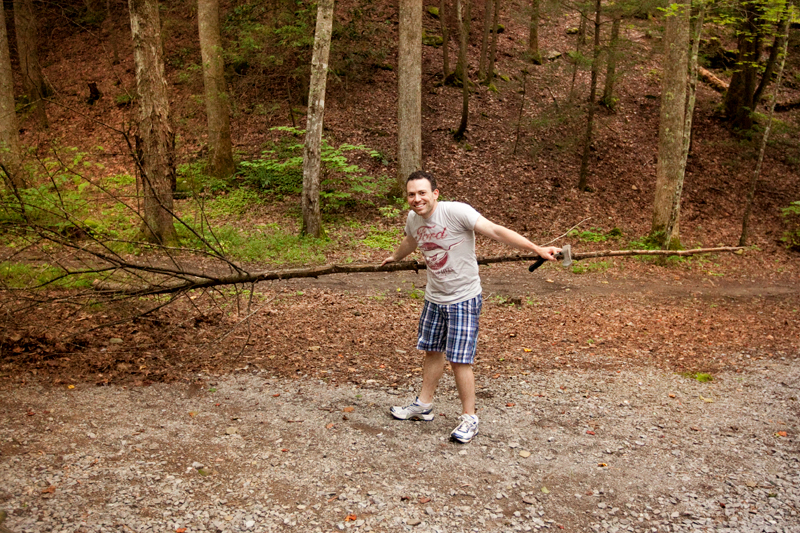 After dinner, it was time to collect more firewood to last through the weekend. I think Matt enjoyed himself waay too much as he chopped down a tree in a display of macho-ism.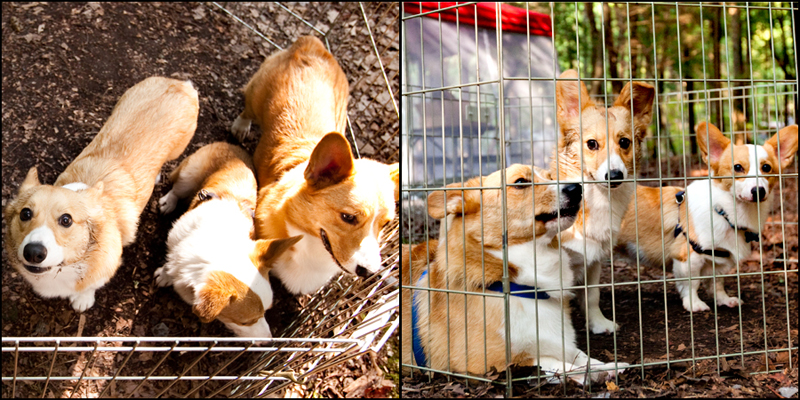 Poor Dash.. he puts up with so much harassment from our boys. On the left, he totally looks like he could be saying, "Call the poleeeeeece."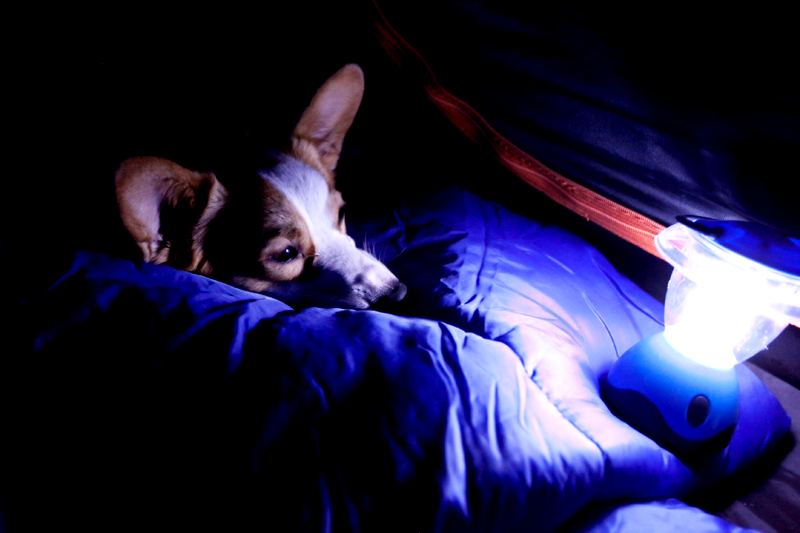 Did you know that the ground is hard? Like.. really hard. Even with 2 layers of sleeping bags and a camping pad, it was hard. I slept some, but most of my nights were spent trying to pass the time in the pitch black of the tent. I occupied myself by busting out the tent lantern and taking a 4am photo of Dewey (who would probably rather be sleeping than dealing with his insomniac mama). The dogs never get to sleep with us at home, so they had a blast in the tent cuddled up right next to us all night long.
Stay tuned for part 2!