When Dash spent the weekend with us, he brought along his brand new sweater.  Since Dexter & Dewey possess their own matching sweaters, there really was no arguing against what was to come..
GROUP PHOTO!!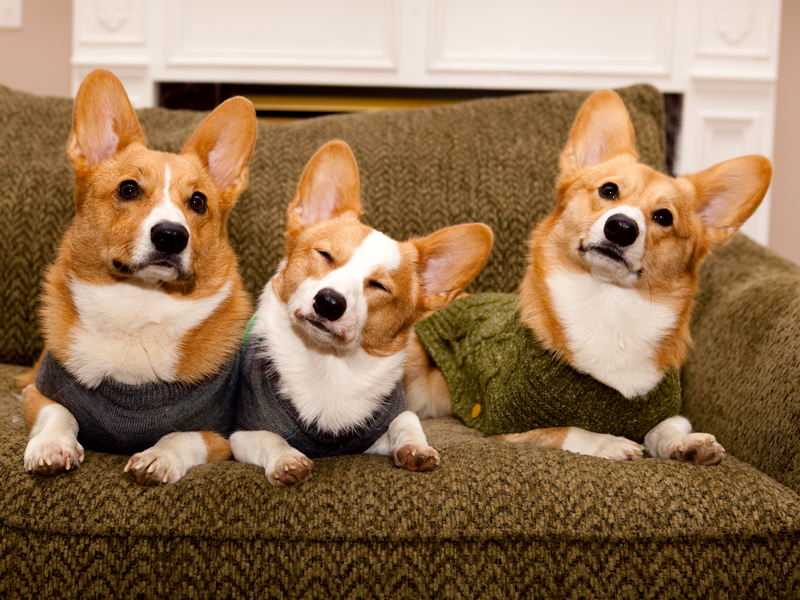 Alright, let's get the blinks out of the way up front.  You guys are worse than some of our clients.

There we go!  A perfect shot on the second try.  Not bad, boys!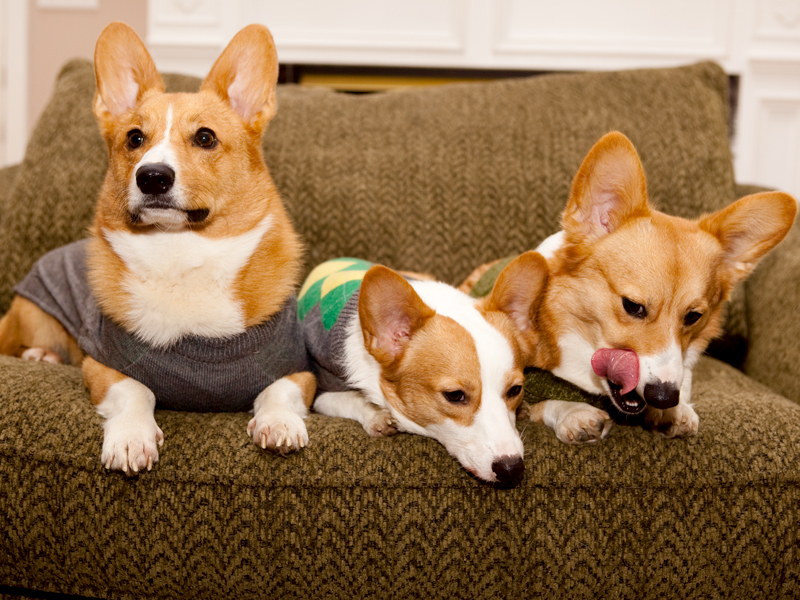 Dash thinks Dewey is looking mighty tasty..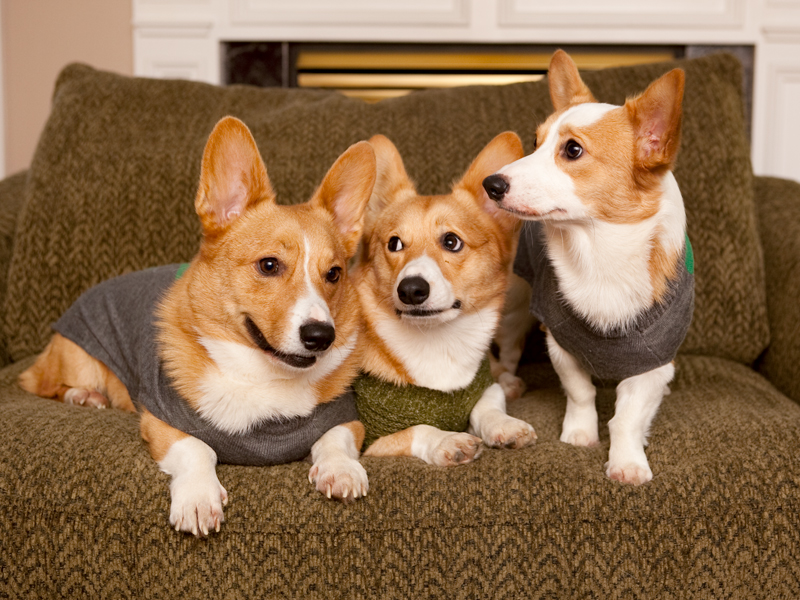 Say.. what's that big hairy man doing over there? Maybe he has a.. B-A-L-L?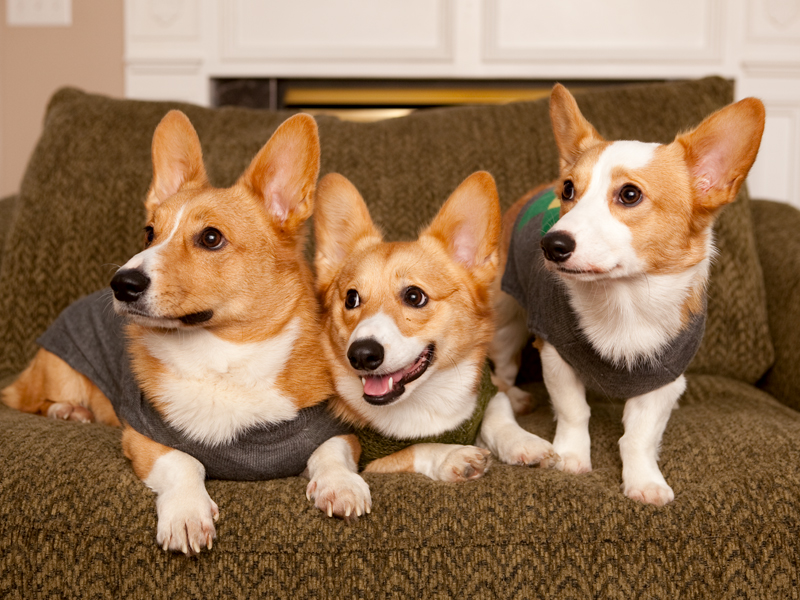 Um.. boys?  Over here! Yoohoo!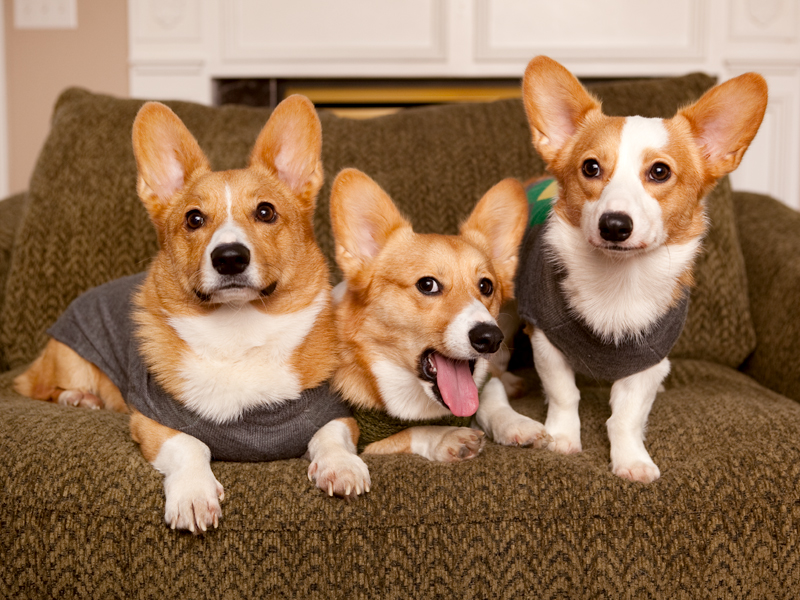 Blarrrrgh!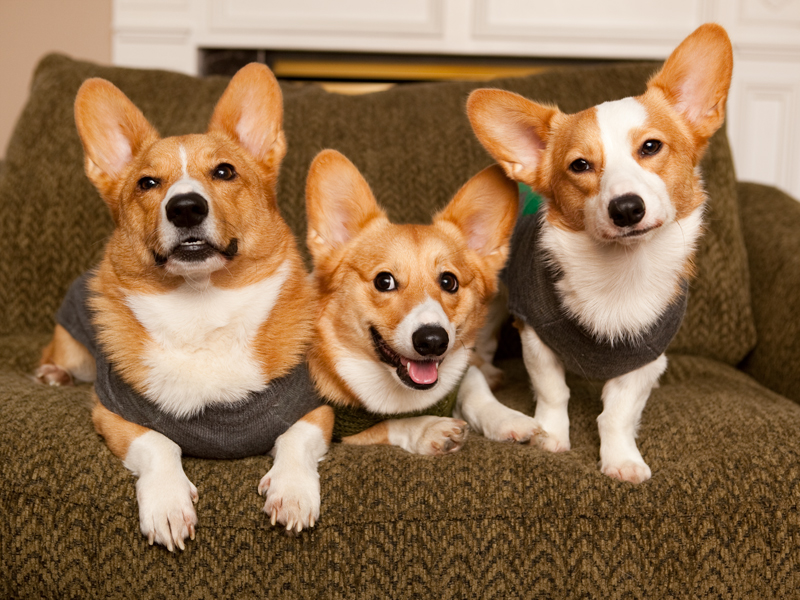 Herp, Derp, and Dash.

The brothers.  THEYARESOCUTEICANTSTANDIT.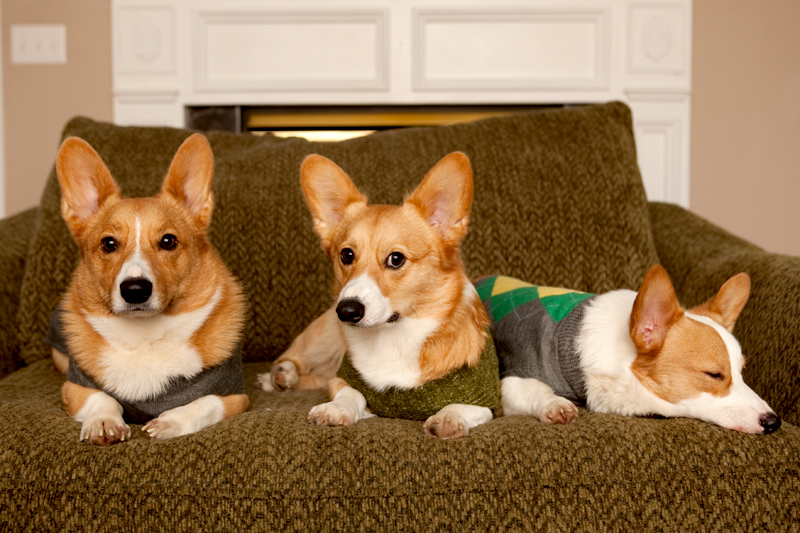 One down.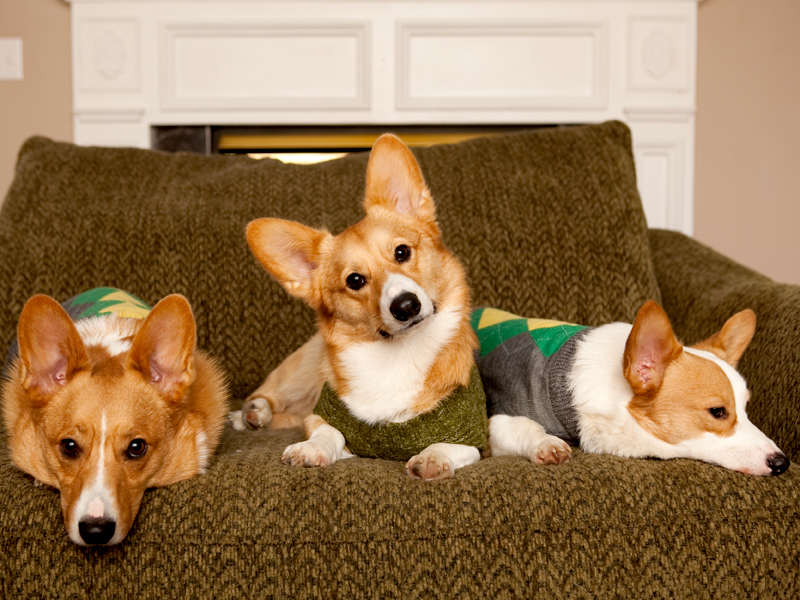 Two down.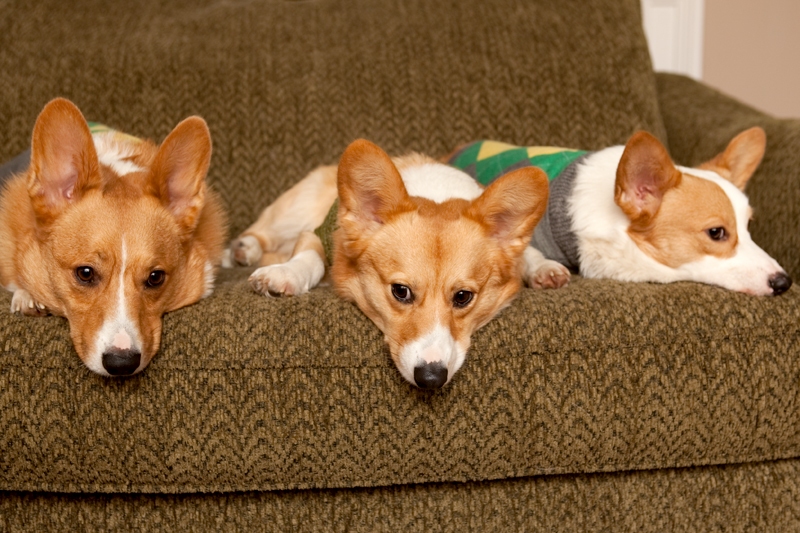 Three down.  I think they're done.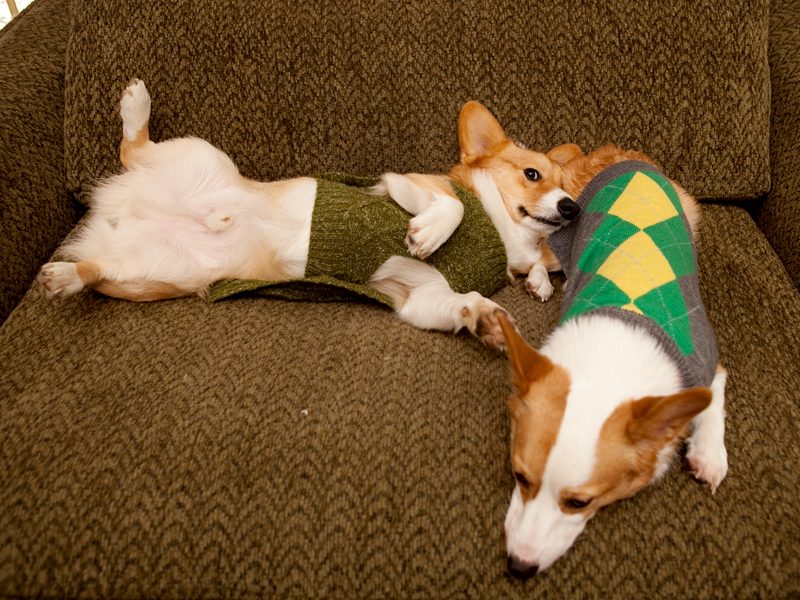 Dash warmed up to the camera, and then he went all boudoir-pose on us.  Seriously kid, this is a G-rated shoot! Knock that crap off!

Shamed.  Uh huh, you should be!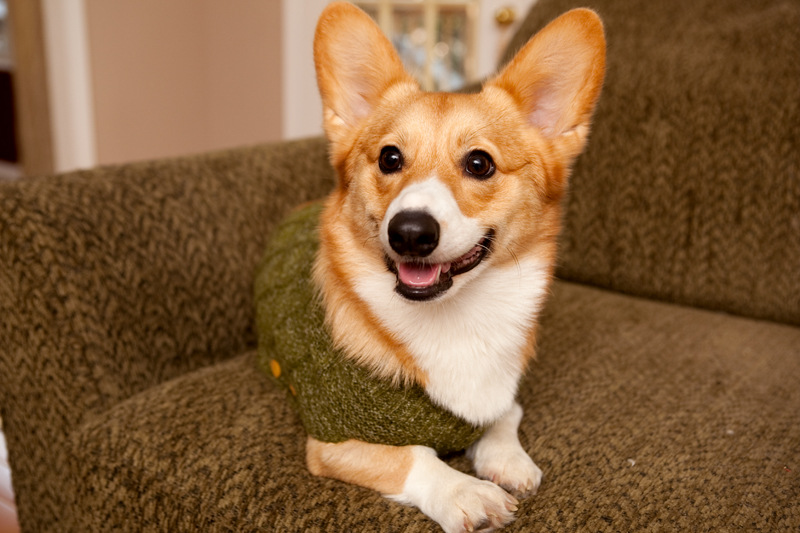 That's more like it.
Have I mentioned Corgis are the greatest dogs ever?  Because.. they are the greatest dogs.  Ever.