Christmas is always a fun time when you have a house full of Corgis!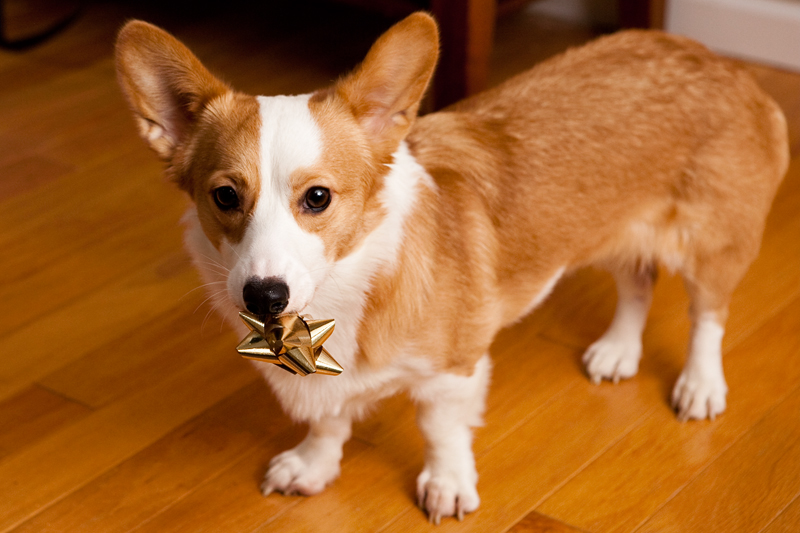 This was Dewey's second Christmas, and he certainly didn't forget the wonder that is shredding foil bows to pieces.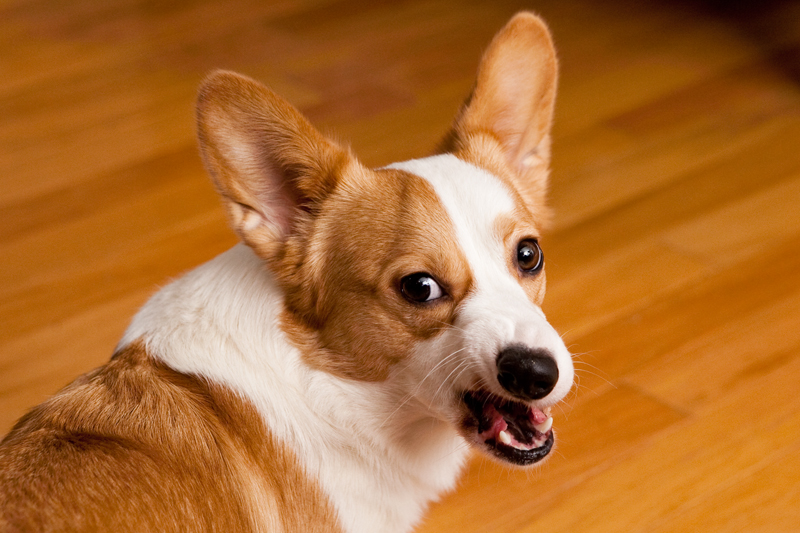 You certainly can't have a Christmas morning without a derp face or two.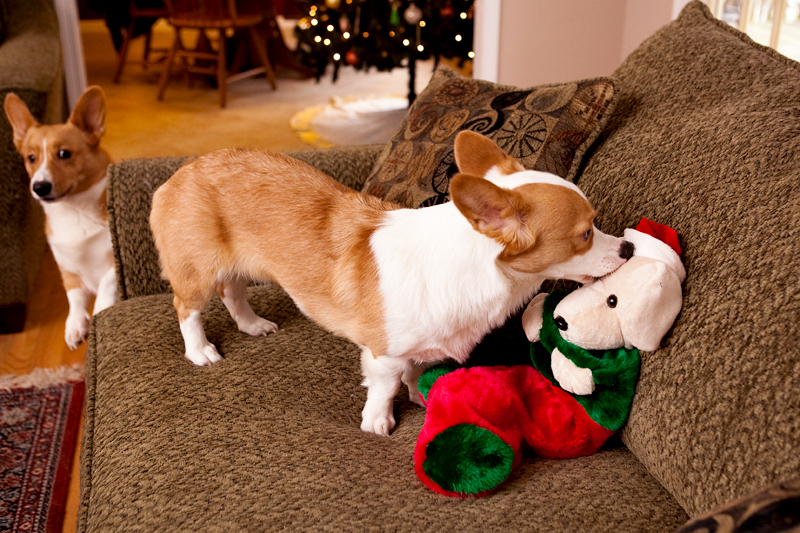 Last year, we started a tradition of stuffing a stocking with presents for both boys.  First, we let each one take a look.  Dexter was a little impatient and kept hippity-hopping next to the chair, trying to see what Dewey was discovering.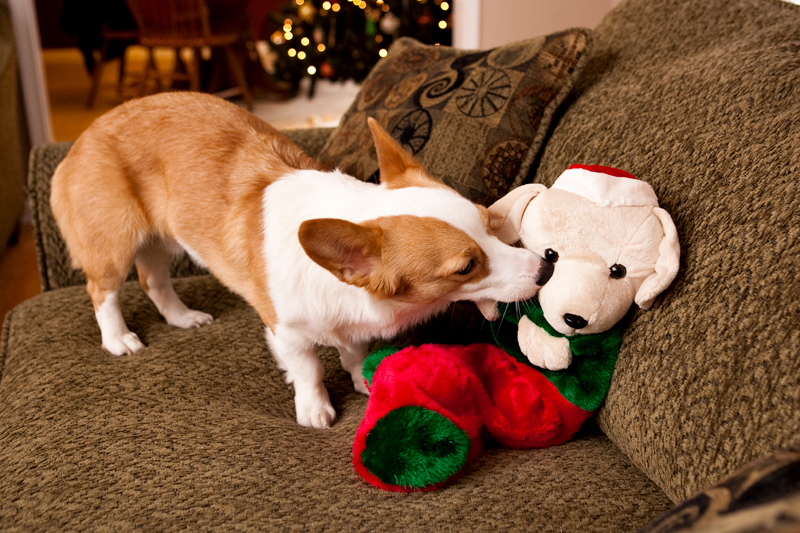 "So.. just to be clear.. whatever I find in here is mine.  Yes?"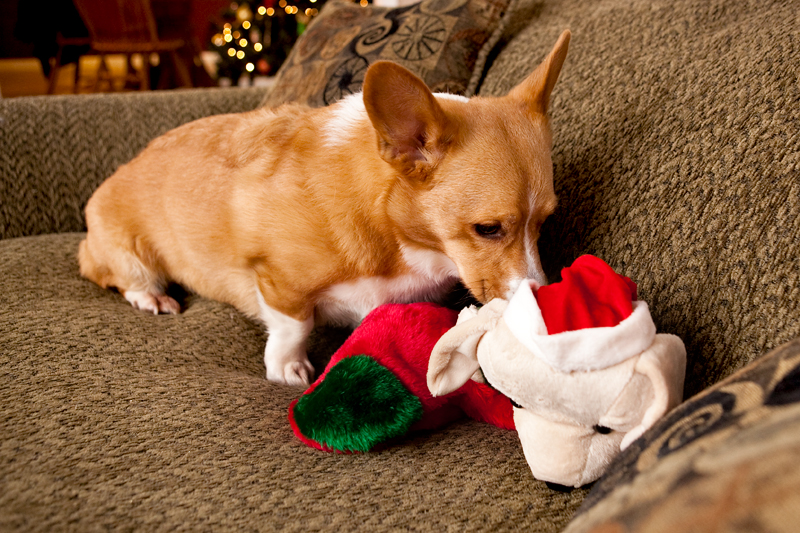 Next was Dexter's turn.  He's much more careful and cautious when inspecting new objects.. especially ones that he's particularly excited about.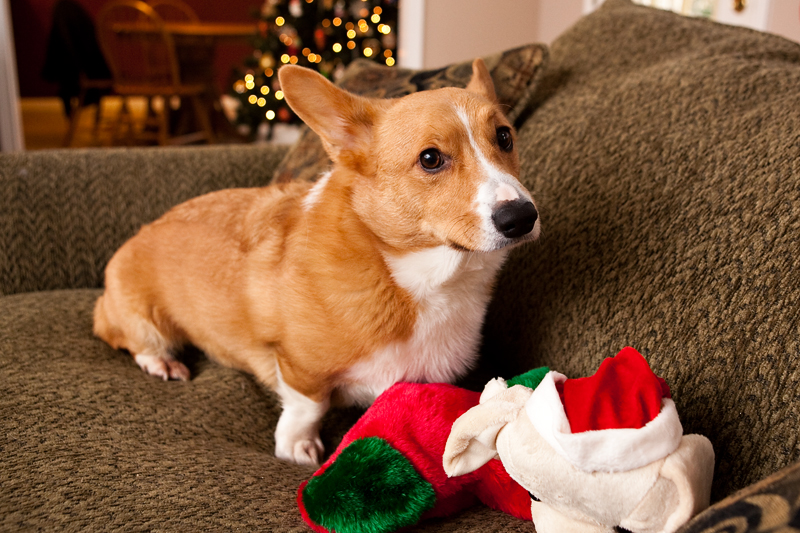 "Mom, dad?  There seems to be two of us, yet only one stocking.  Since I am the older brother, it makes perfect sense that whatever treasures are within belong 100% to me."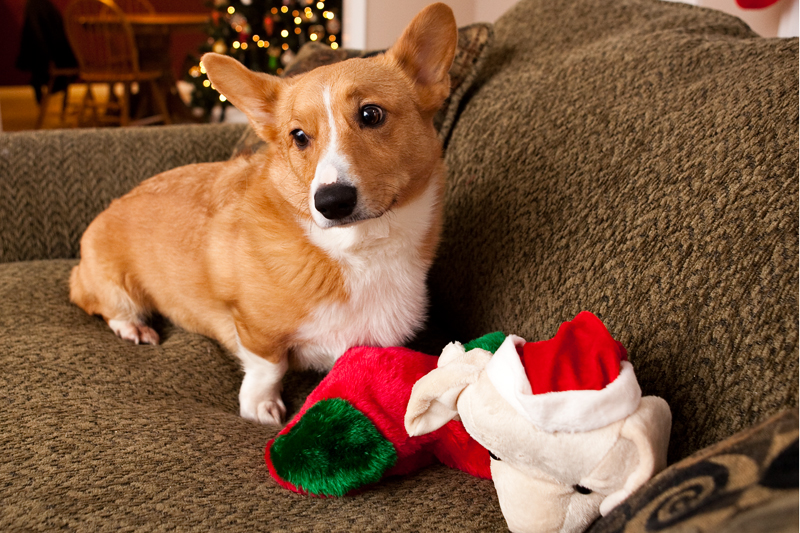 "Got that, small fry?  It's mine."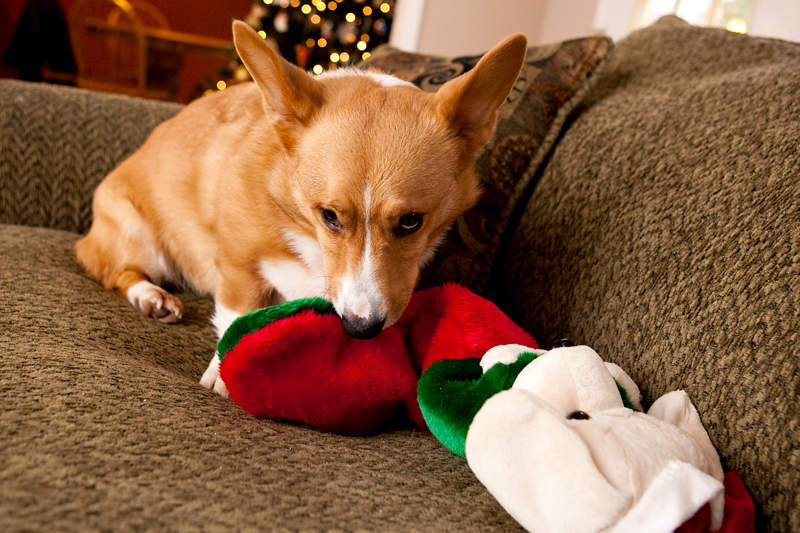 "I"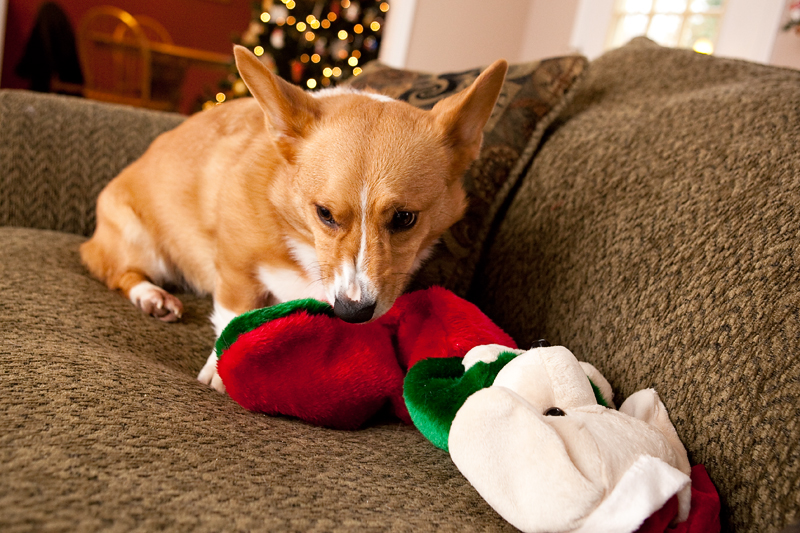 "Said"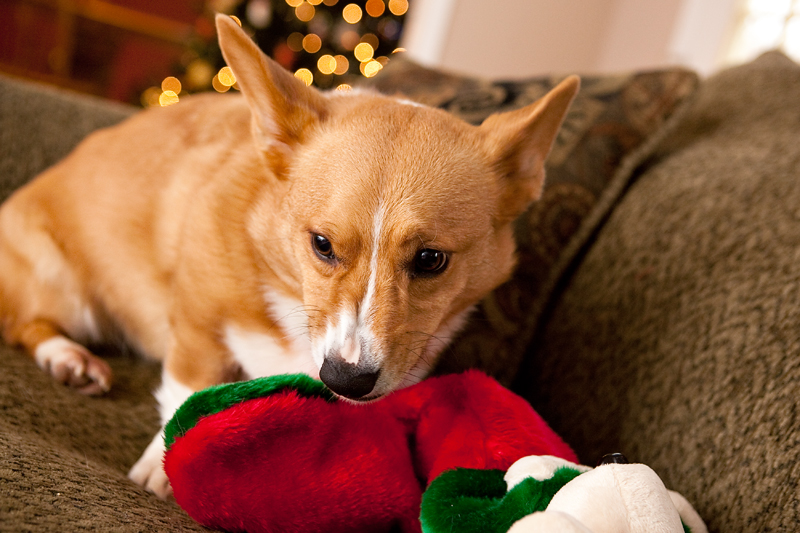 "It's"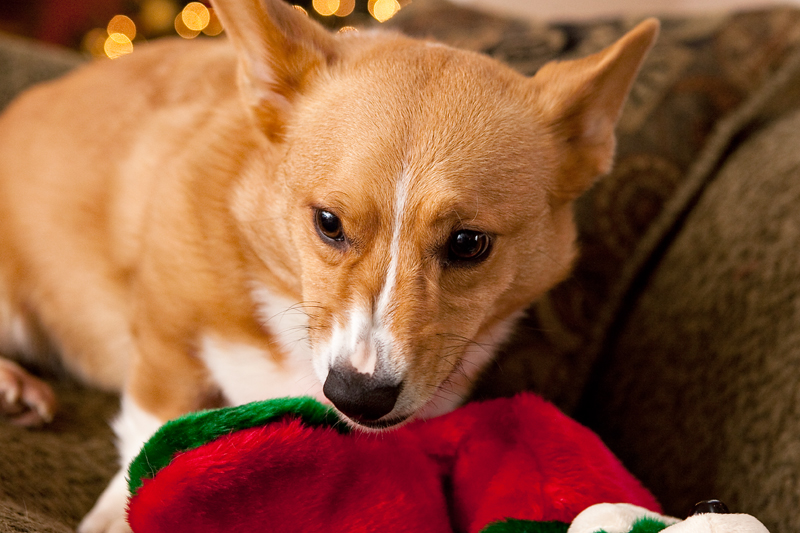 "MINE"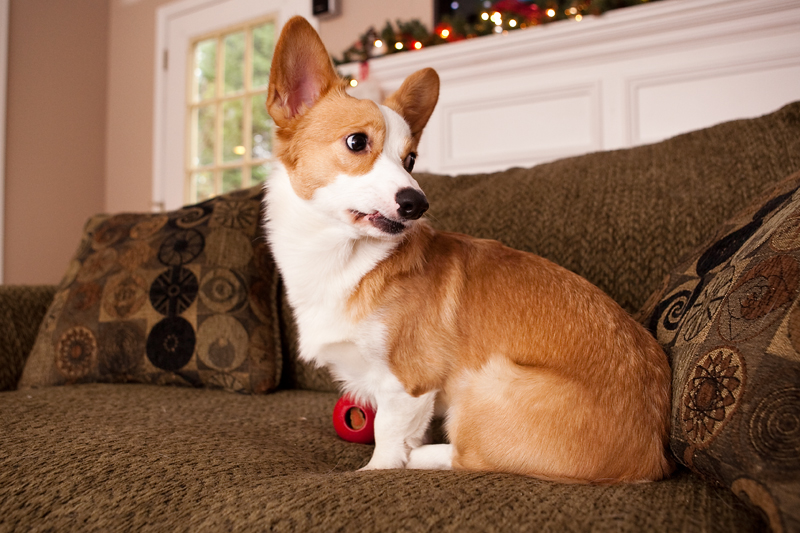 At that point, we knew it was time to remove the stocking and give each boy his equal share.. a KONG classic
with a set of peanut butter Stuff'N Snacks
Corgis are extremely smart dogs and love puzzling toys that stimulate their little butthead brains.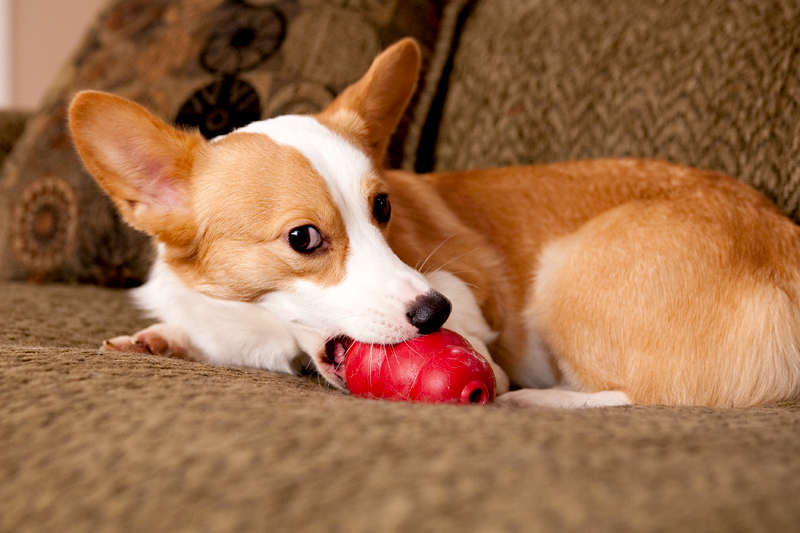 "No problem, I got this one licked.. you watch.  Hmm.. these didn't happen to come in Dewey-size as well, did they?  No, no, it's not too big, it's not that at all..hey, if a snake can eat something bigger than its mouth, so can I.."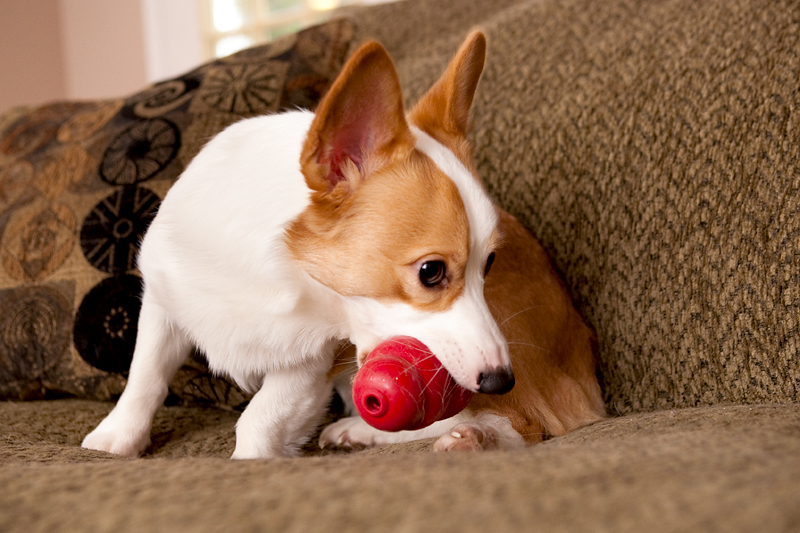 "Oh heck.. I think I pulled something.  Little help?"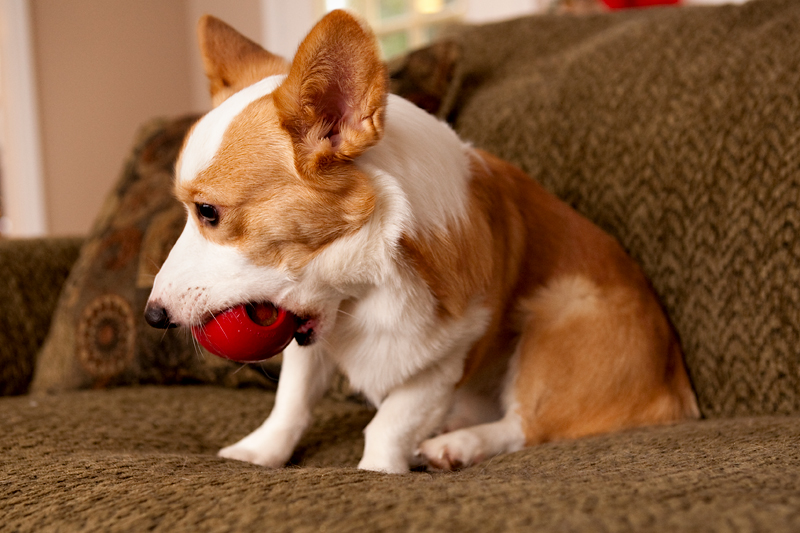 "Seriously.. put down the camera and help a brother out."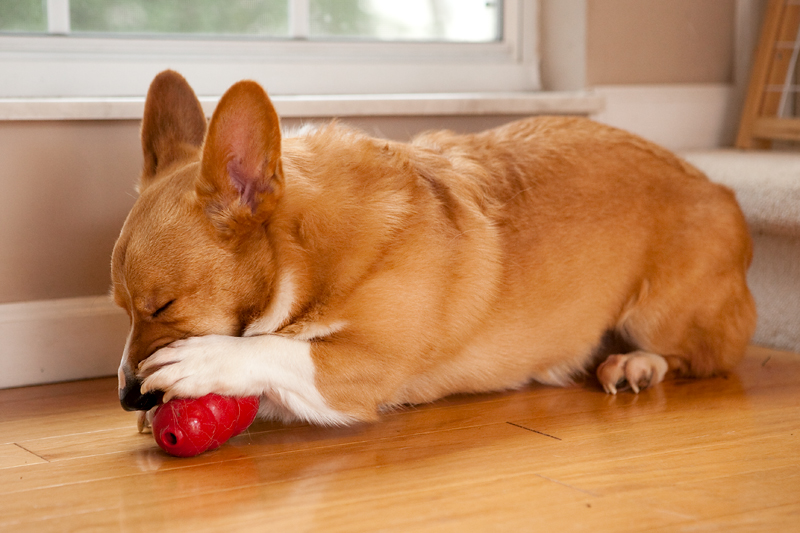 Dexter took his KONG to a private corner where he could figure it out in peace.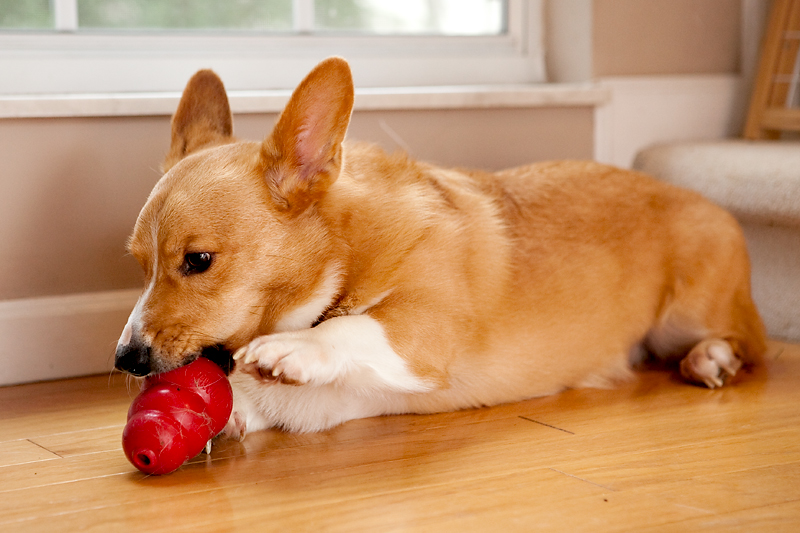 Needless to say, it took him less than 10 minutes to remove the entire peanut butter stick from the ball.  We stuffed it right back in and made him do it again.  That's how we roll.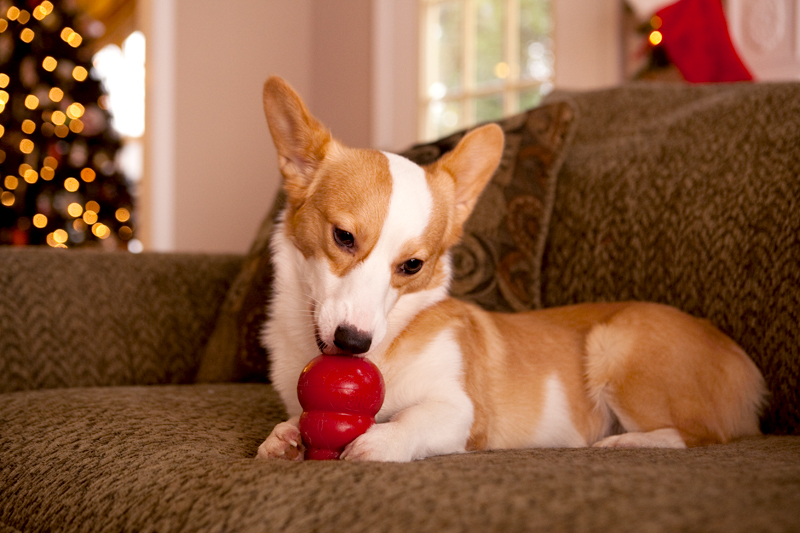 After many failed attempts to simply swallow the entire thing, Dewey was content to prop his ball up and lick at the ends of the treat through the hole.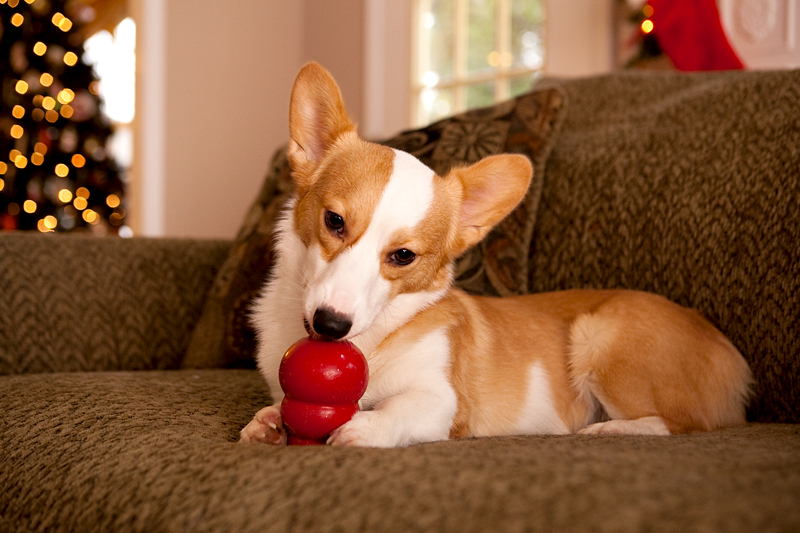 "Yesssssss"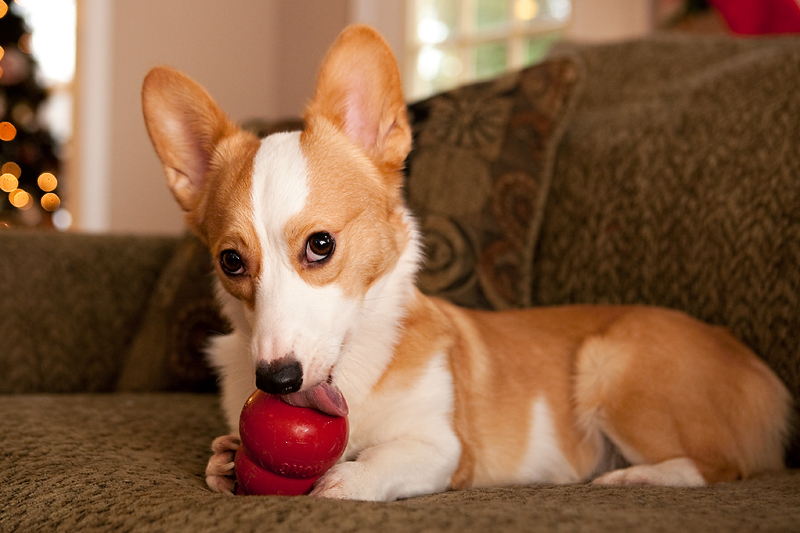 "My precioussss..."

He will never learn.