Matt and I reached our 7th wedding anniversary over Memorial Day weekend! We celebrated by eating dinner at Naples Italian Restaurant.
We reserved the "Blue Room" which is a private curtained table in a cozy corner of the dining room. It's covered in empty wine bottles that past guests write messages on or stuff notes inside.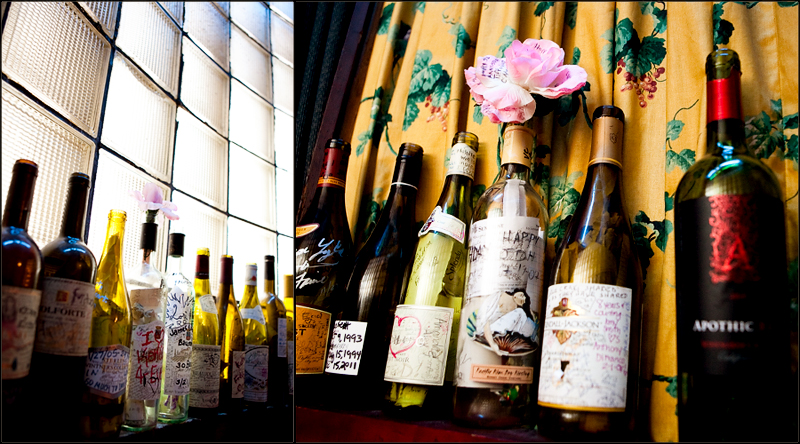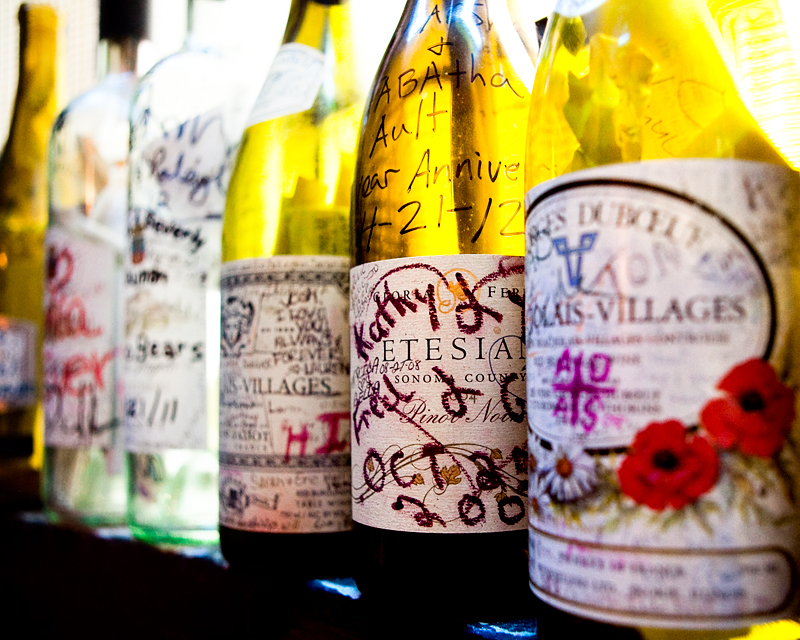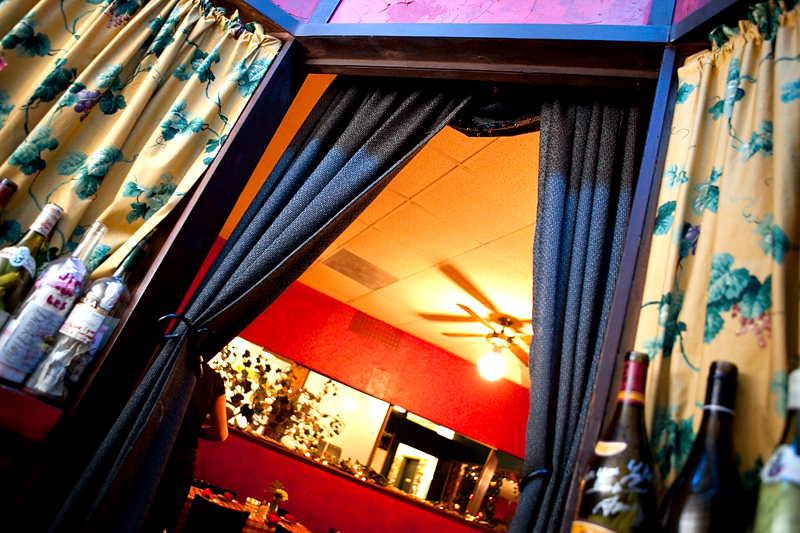 If you want, you can close the curtain for total privacy!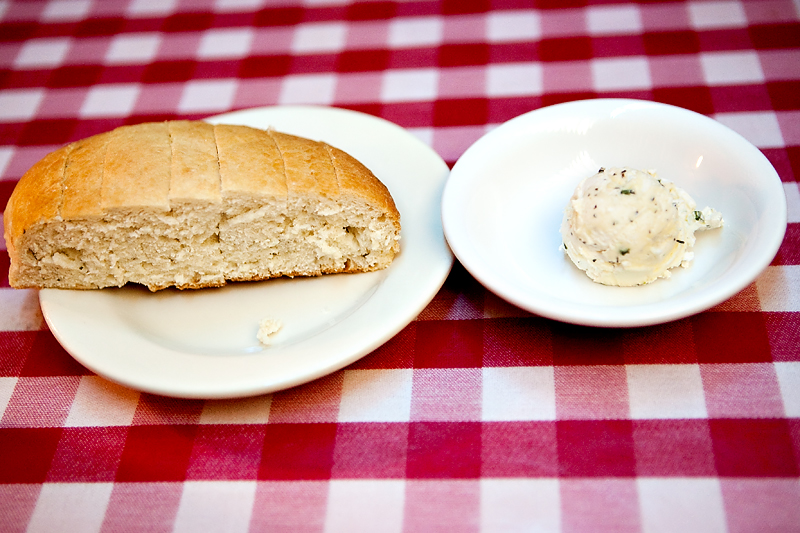 The meal started with warm bread and herb butter.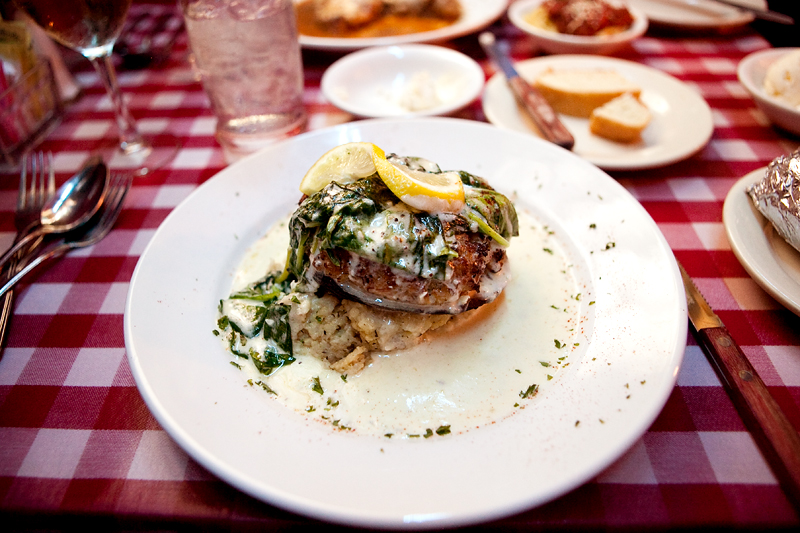 I ordered crab-stuffed portobello served over a bed of risotto and topped with spinach cremoso. It was delicious, and had so many of my favorite foods combined into one dish!

Matt ordered the special -beef saltimboca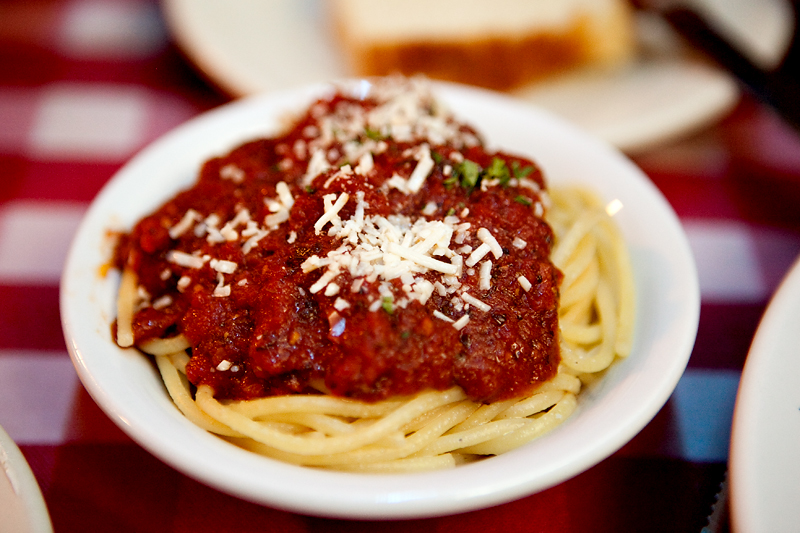 He chose a small spaghetti side and it was the perfect size!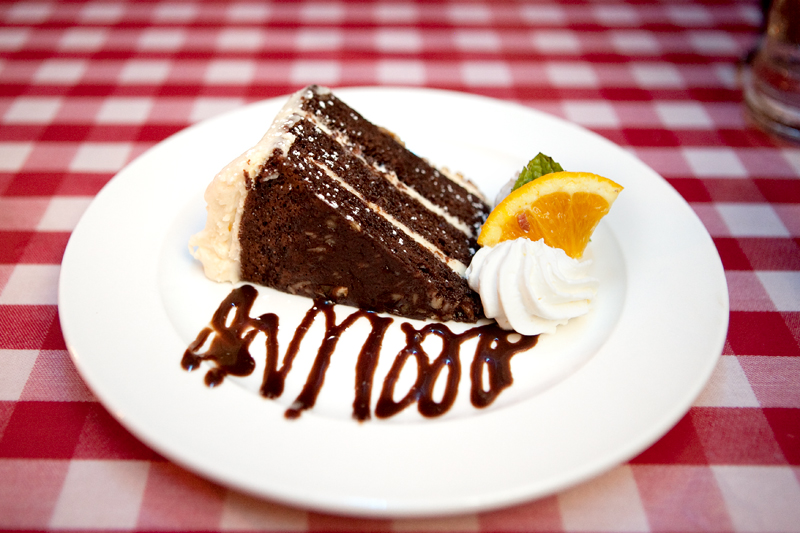 Of course, being dessert lovers, we weren't going to pass on ordering something sinful to cap off the meal. This is a chocolate Italian cream cake with cream cheese frosting.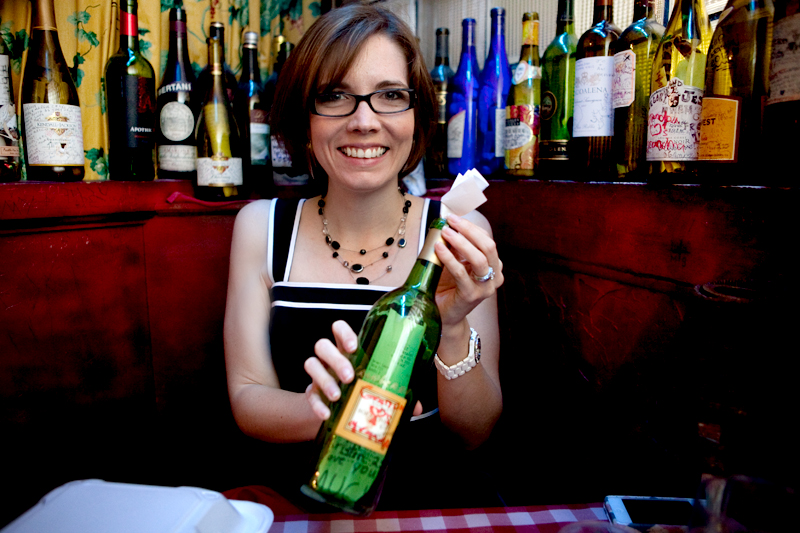 We wanted to mark the occasion, so we wrote some goals for our 10 year anniversary on the back of our receipt and stuffed it into one of the wine bottles. I dunno what is up with my wrinkly old woman arm in this photo.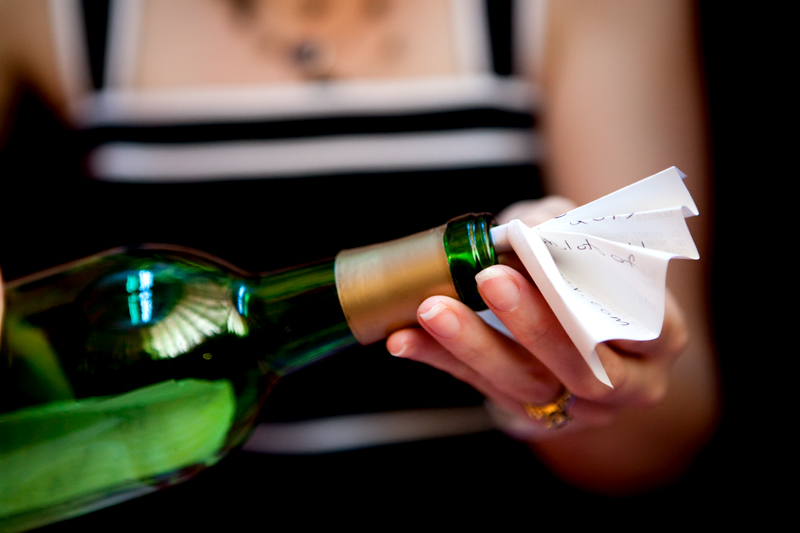 Who knows - maybe we'll come back in 3 years and the bottle will still be there. Maybe we'll have reached our goals!
Or maybe we're try other nice Italian restaurants such as Mulino's. It's fun to discover new restaurants as well!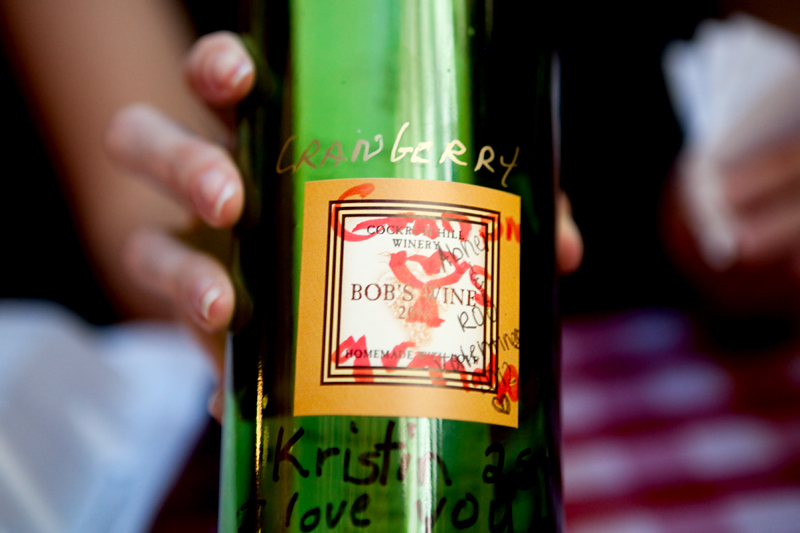 A close up of the bottle for easy identification next time. 🙂