It was after 2pm when we finally boarded the ship and got settled.  We were in a rush to get out of Orlando that morning and had to skip breakfast, so needless to say, we were running on fumes. In the main lobby, a nice uniformed man asked if he could help us with anything.  We answered in unison, "Where's lunch??"
We were given a map, and he pointed out a couple of places that were open for lunch.  There was Cabana's, a Finding Nemo themed buffet on the pool deck, and Enchanted Garden, one of the dining rooms used in the dinner rotations.
Because we had special dinner plans on the night we were scheduled to eat at Enchanted Garden, we chose to go there for lunch so we would still get to see the inside.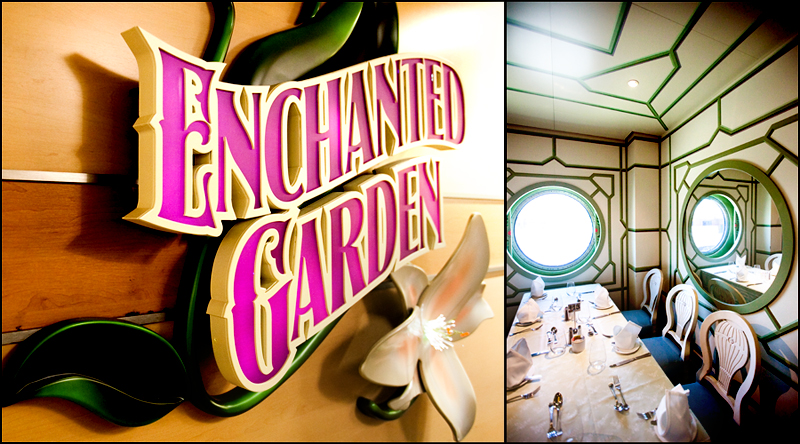 Of the main dining rooms on the Disney Dream, this one was my favorite.  At dinner, the flower-shaped fixtures open and close and the lighting shifts from day to night.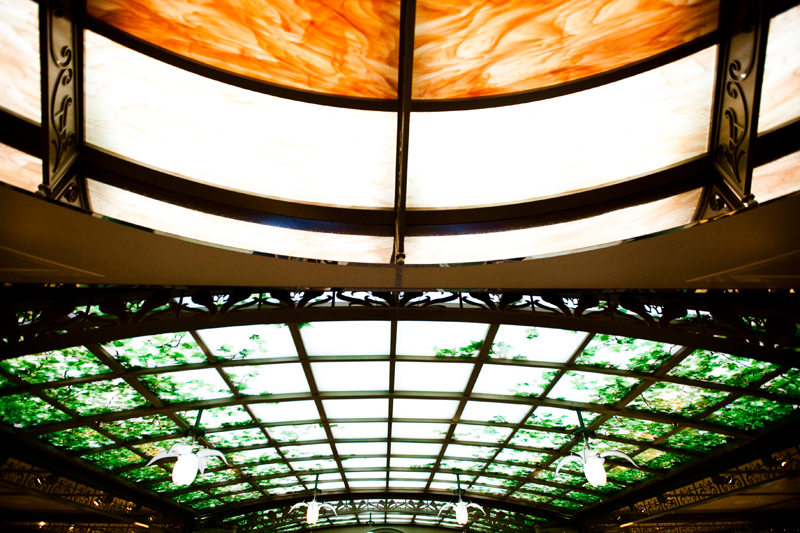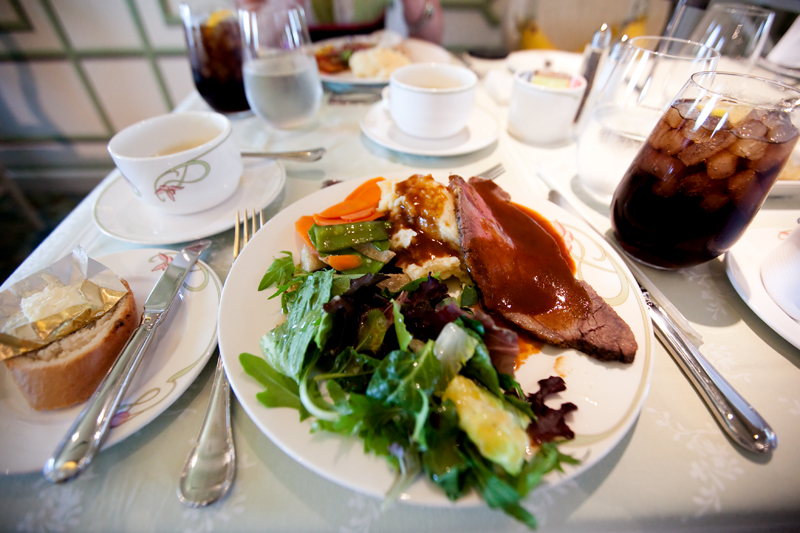 Lunch is set up as a buffet, though dinner is table service.  Matt tried the salad, honey-glazed carrot and snow peas, roasted strip loin with red wine jus, and the mashed potatoes with jack cheese, onion, and parsley.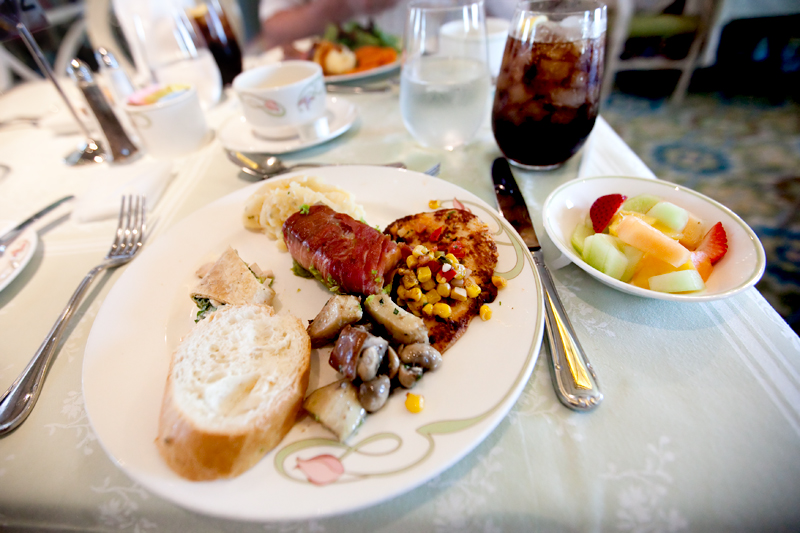 I tried the ham-wrapped salmon steak with spiced pea puree, poblano marinated chicken breast with pico de gallo, and mushrooms and asparagus in champagne sauce.  I also sampled the mashed potatoes, one of the sandwich wraps, and the potato & leek soup.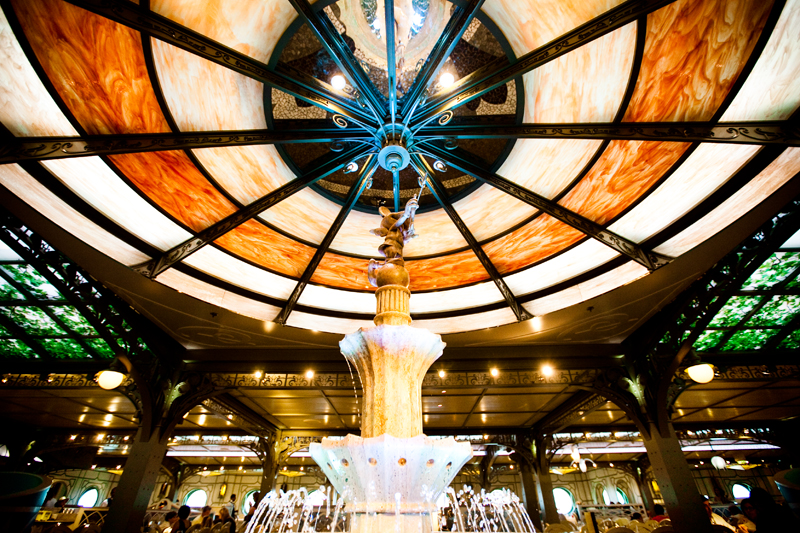 The food was awesome and it was a great way to kick off our cruise.  My favorite food item was definitely the potato and leek soup, so if you're headed to the lunch buffet at Enchanted Garden, I insist that you try it!