We made the drive from Orlando to Port Canaveral to start the second part of our anniversary vacation - a 3 night cruise on Disney's beautiful brand new ship, the Dream!
When we arrived at the port, we dropped off our check-in luggage, went through security, and found ourselves in a large crowded terminal as we waited for the boarding process to begin.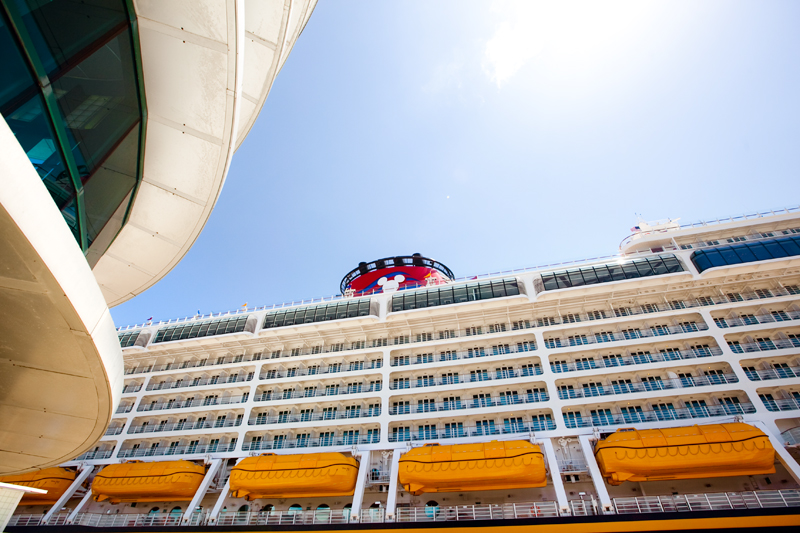 There was a patio outside of the terminal where you could see the ship.  Even with a wide angle lens, this was as much of the ship as I could fit into one shot.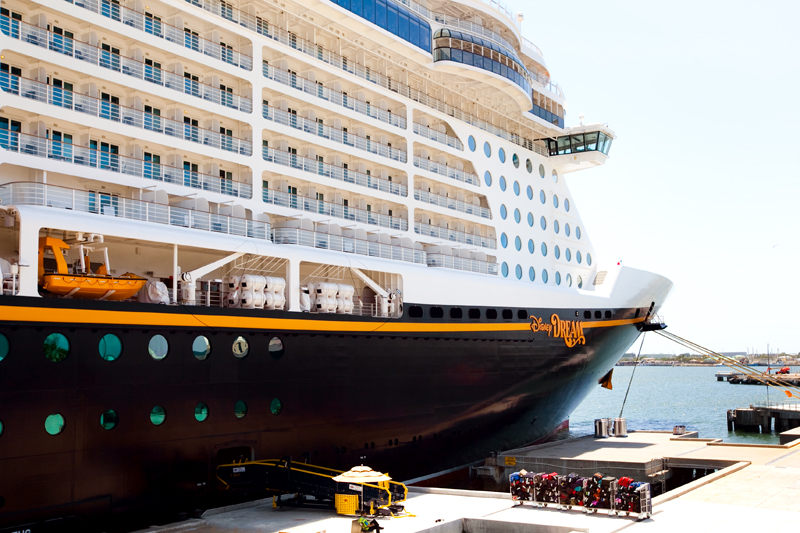 I felt like an impatient child waiting for our turn to board.  I couldn't wait to explore the ship and take millions and millions of photos.  See the luggage trolleys over there?  I was impressed with how smoothly the whole luggage process is handled by the crew.  Our suitcases were delivered promptly to our room and saved us the hassle of dragging everything along with us.  They do recommend keeping a small day bag with you with sunblock, swimsuit, medicine, etc in case there's a delay with your luggage.

From this vantage point, it looks more like a hotel with lifeboats.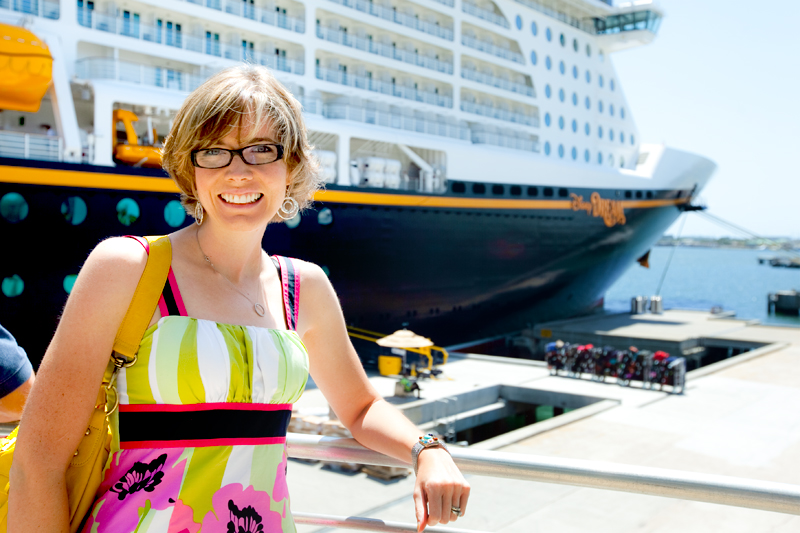 Just a wee bit excited.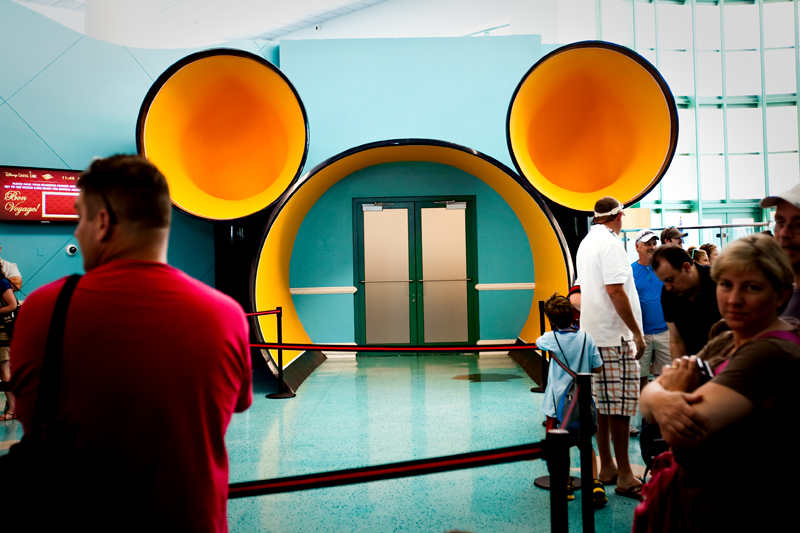 The big yellow Mickey ears mark the entrance to the bridge across to the ship.  Everyone was anxious for those doors to open!  Disney characters dressed in adorable sailing costumes wandered around the terminal and took photos with the passengers.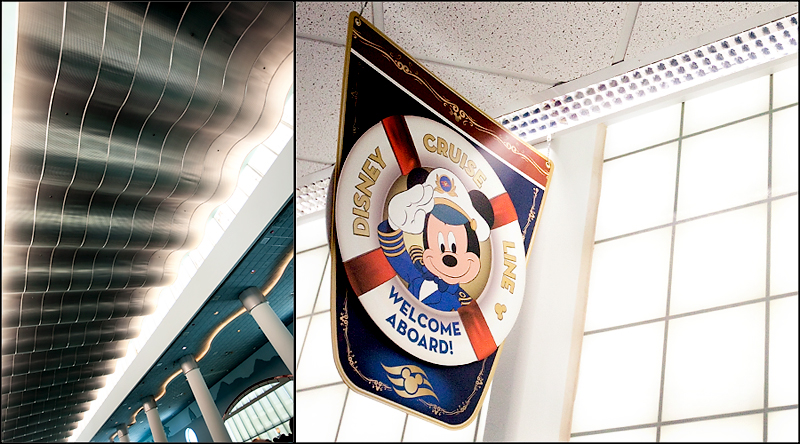 Finally on our way in!  The line moved slowly as each family had their photo made at the bridge.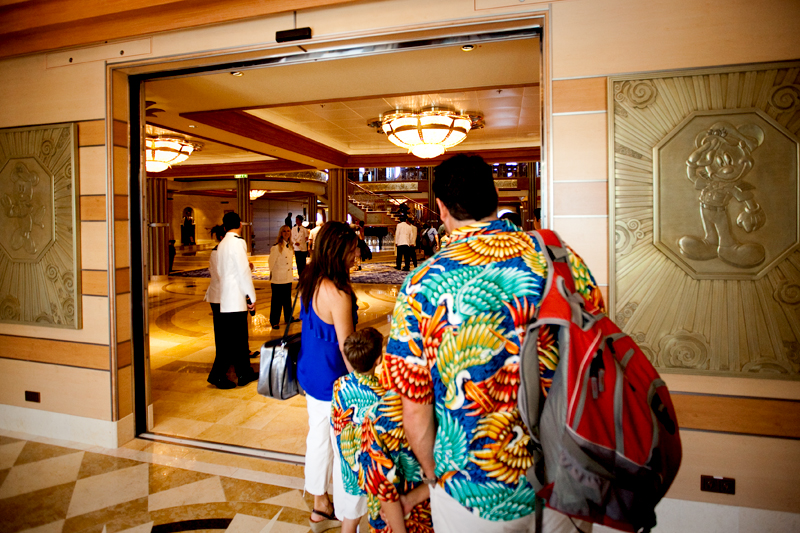 Almost there!  As you entered, a crew member announced your family name to the lobby and everyone clapped and cheered.  A little embarrassing!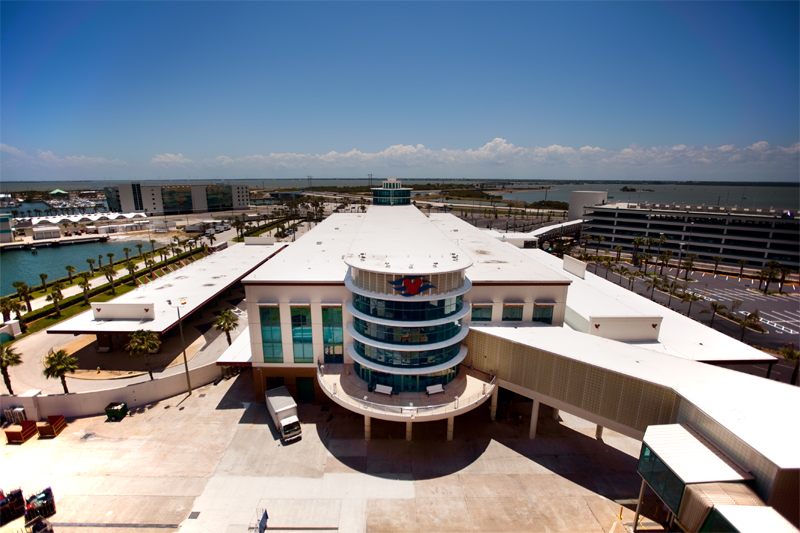 We made our way to our room, and this was the view of the port from our balcony.  The rounded deck you see is where we took the previous photos of the ship.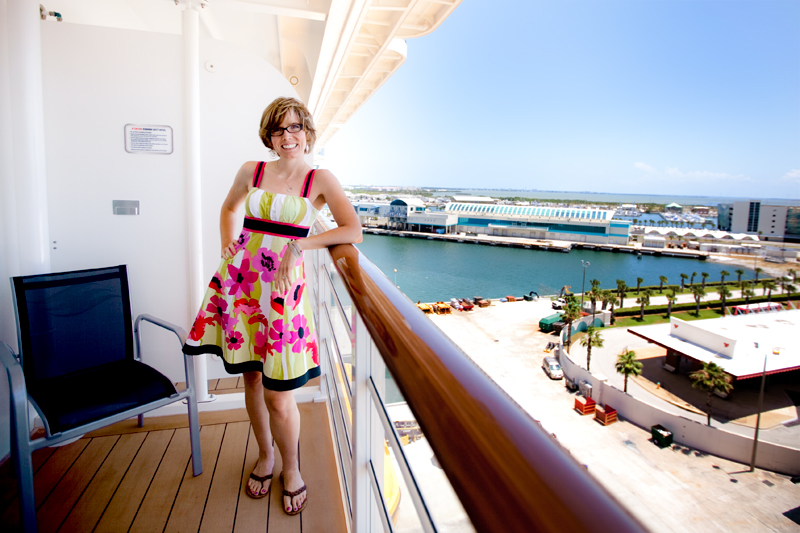 Already wishing we had booked a 7-night cruise instead of 3!! It was going to be way too short of a trip, for sure!

My newly skinny hubby.  C'mon - doesn't he look fantastic?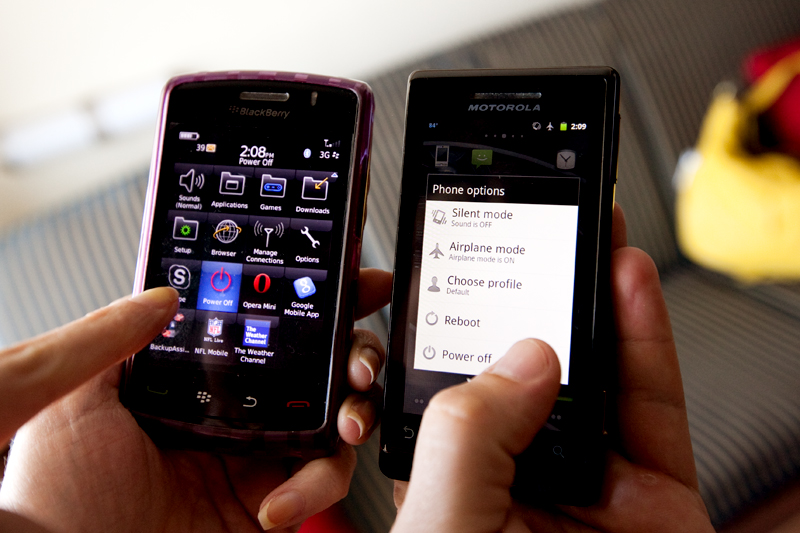 My favorite part of embarkation day was this right here.  To avoid heinous international roaming charges on the cruise, we completely powered down our phones and left them in the room.  As someone who finds it very difficult to truly "unplug", let me tell ya, that felt really, really good.   (btw, I have no idea why that NFL Mobile app is on my phone.  Probably because it's always been there and I'm far too lazy to delete it.)
This is the first post in our Disney Cruise series.. stay tuned for much much more!