There was no lack of beautiful sunrises and sunsets during our cruise, and we made it a point to stop and take them in whenever we could.  I especially enjoyed viewing them from our balcony when the ship was in motion and all you could see was a calm sea stretching out to the horizon, and all you could hear was the water streaming along the ship's hull.

This was the sunset as we pulled out of Nassau, just before we headed down to the Walt Disney Theater for that night's pre-dinner show.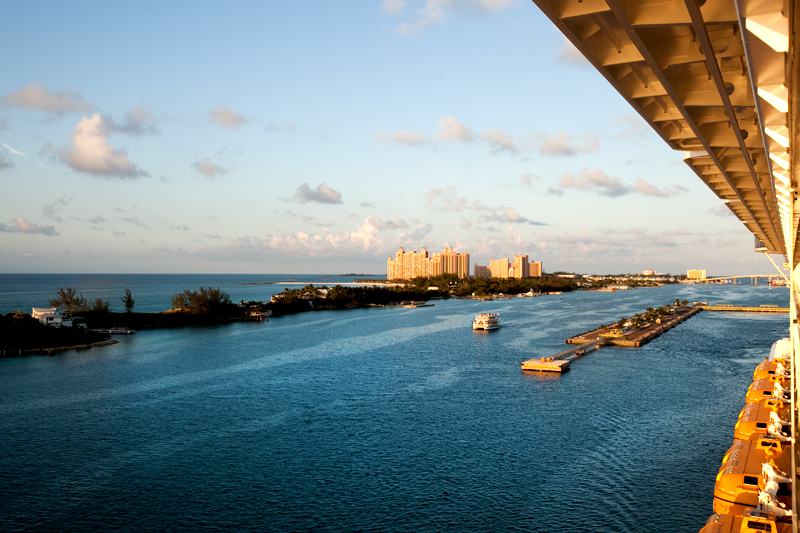 Same night, same time, shooting the other direction.  This is also a good lesson in the differences between front light and back light when shooting in the beautiful pre-sunset light.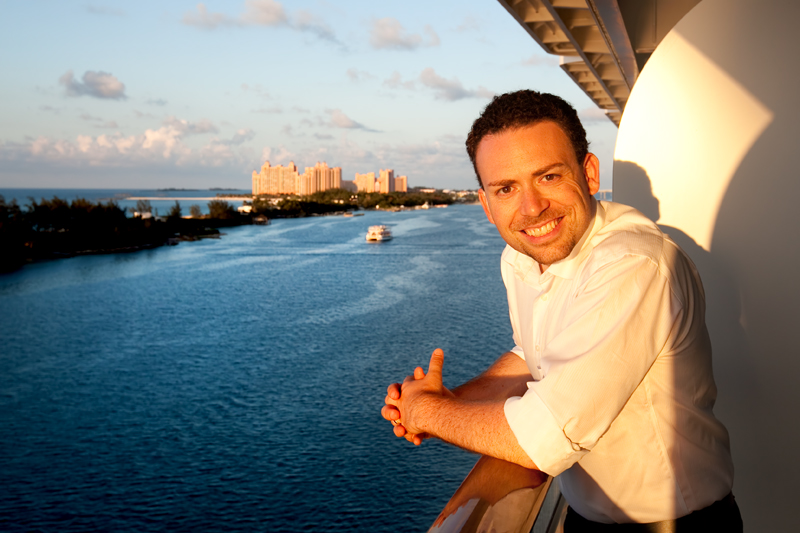 Matt in the beautiful light as we pulled out of the port.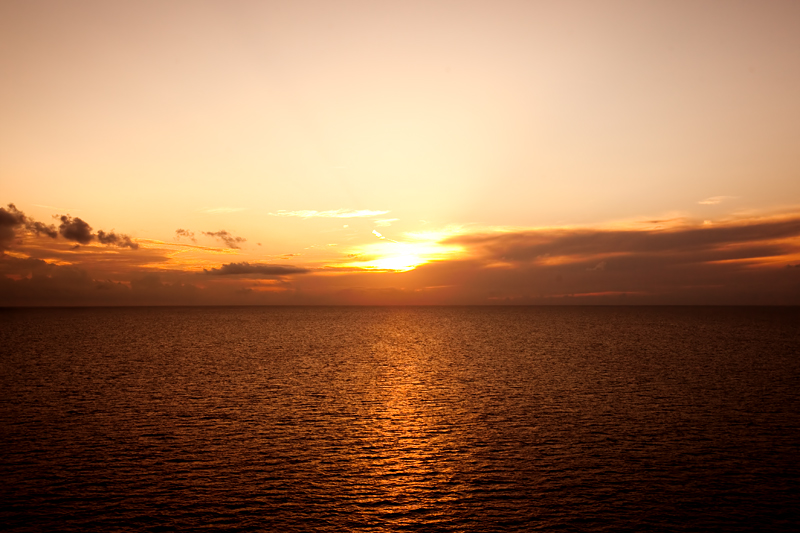 We went up to the pool deck to continue watching the sun sink into the horizon.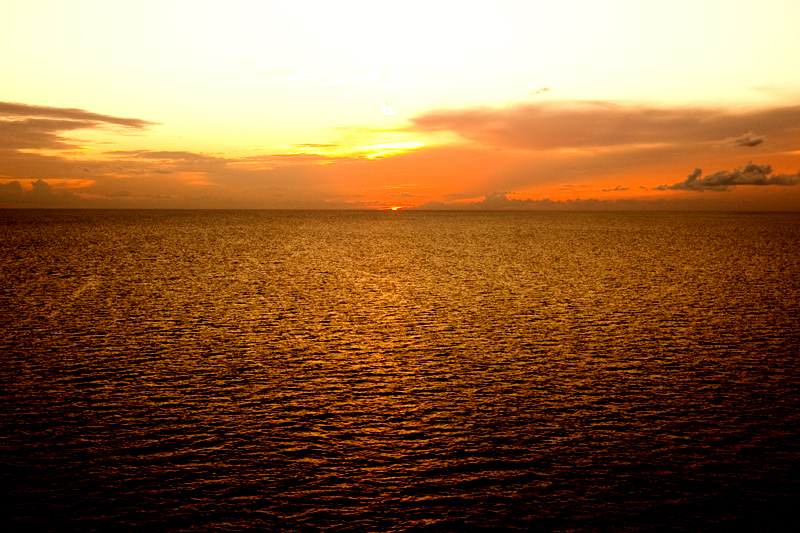 The water looked like a million glittering diamonds.  I could have stood there forever.

Sunrise offered a completely different color palette, with cooler colors like blues and magentas making themselves known.  This was early morning on the last full day as we approached Castaway Cay.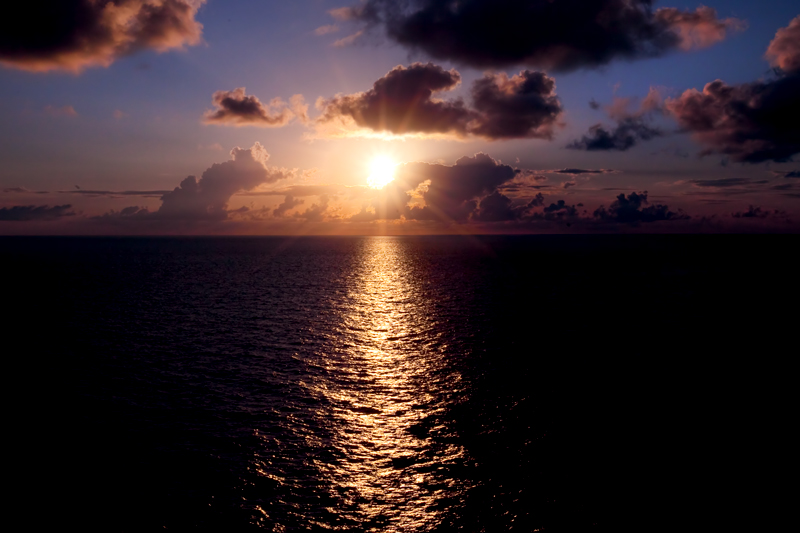 The colors warmed up as the sun climbed into the sky.   This was our view for portions of our workout on Deck 4, which offered a perfect place to jog the full perimeter of the ship.  There are convenient distance markers so you can track how far you've gone.  Definitely the most beautiful setting I've ever experienced while on a run!