I did a sunrise and sunset post on our last Disney cruise, so why not do it again? Granted, it was a little difficult this time 'round, since we were cruising in winter and the days were shorter. Often, we were at a show or seeing a movie when the sun settled beneath the horizon, but I did manage to grab a few shots.

This gorgeous spray of color happened on our first evening, just after leaving Port Canaveral.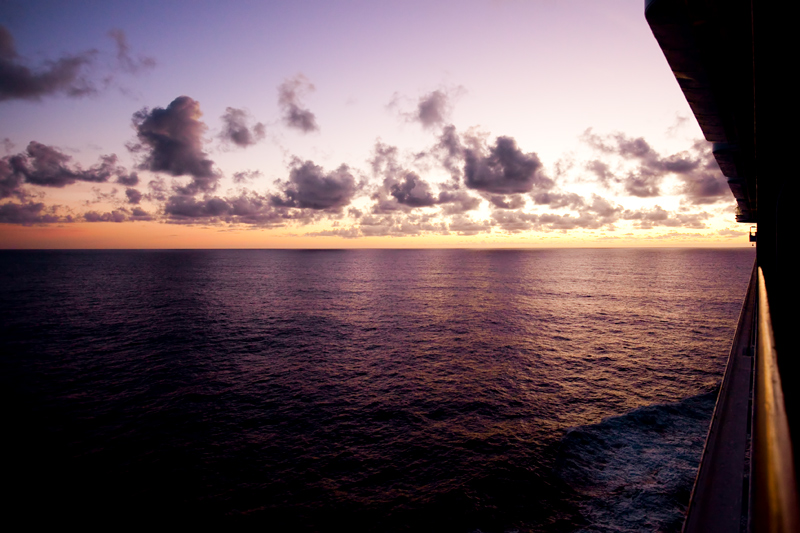 This was the next morning as we began our first of two consecutive sea days.  No land on either side of the ship as far as you could see.  Ultimate hideaway.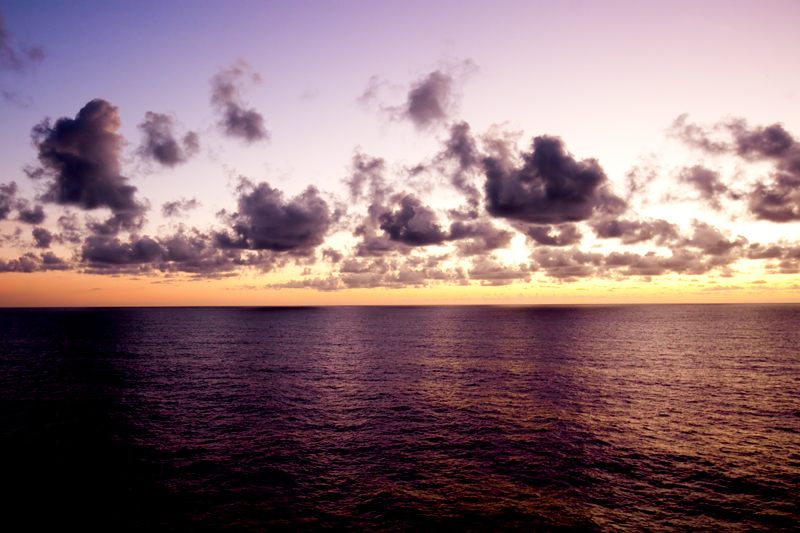 Same as above, without the ship visible on the side.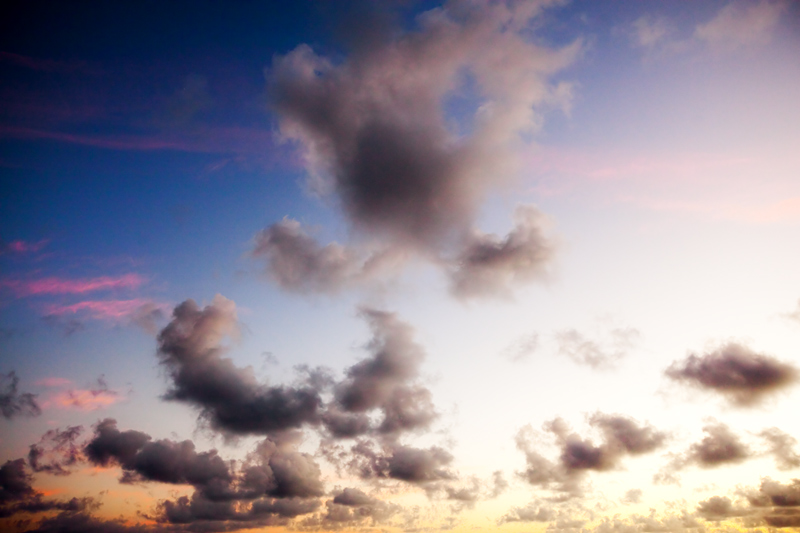 Looking up!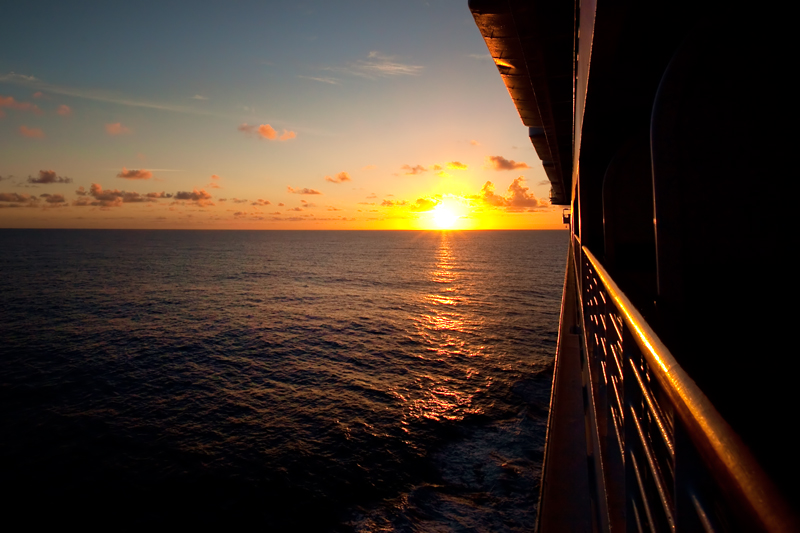 Just before showtime that same evening, from our room's verandah.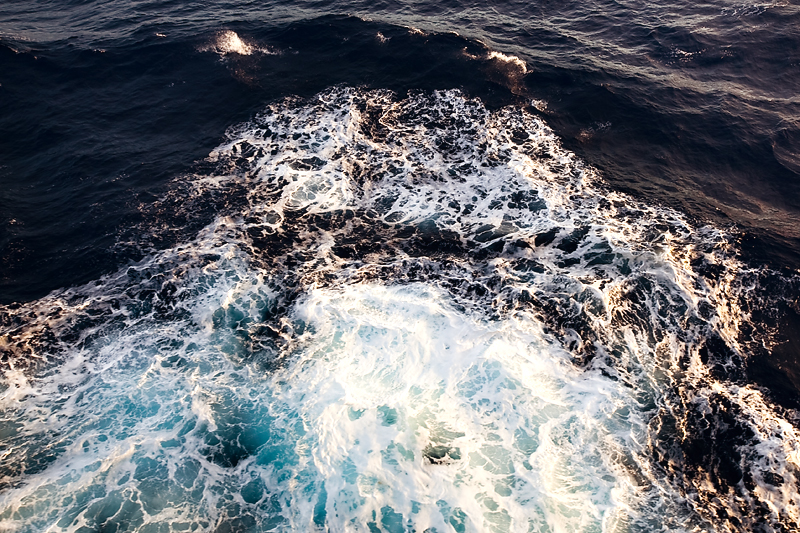 I could listen to the peaceful churning water beneath the ship all day and never get tired of hearing it.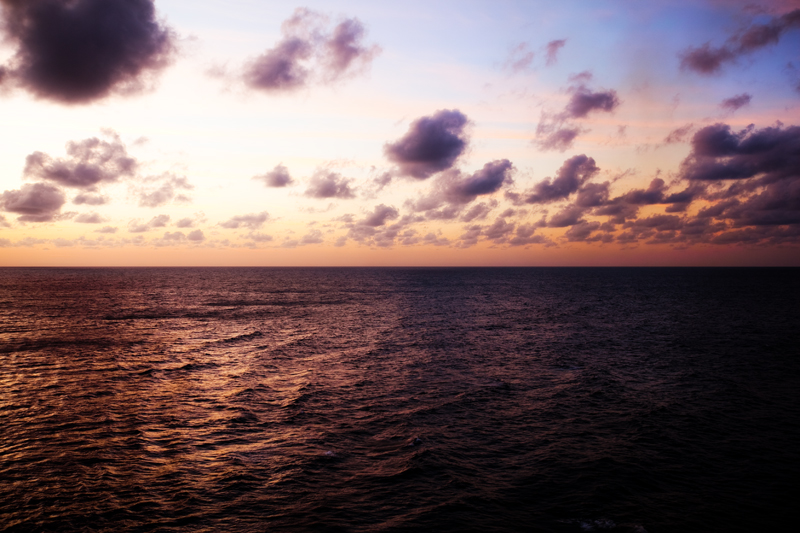 The morning of the second sea day.  I love the purple and magenta hues of sunrise.  It's a good thing I'm a morning person!
I have other "early morning" photos from the port days, but I will save those for future individual posts.  As always, stay tuned!
This post is from our 7-day Eastern Caribbean cruise aboard the Disney Magic from January 28th to February 3rd of 2012.  To see all of our cruise posts, you can click right here!