Yesterday evening, we met up with Kara & Remington and headed to the 33rd annual Greek Fest!   Held at St. George Greek Orthodox Church on Cumberland Avenue, this 3-day festival is a great way to experience Greek culture through food, dancing, and crafts.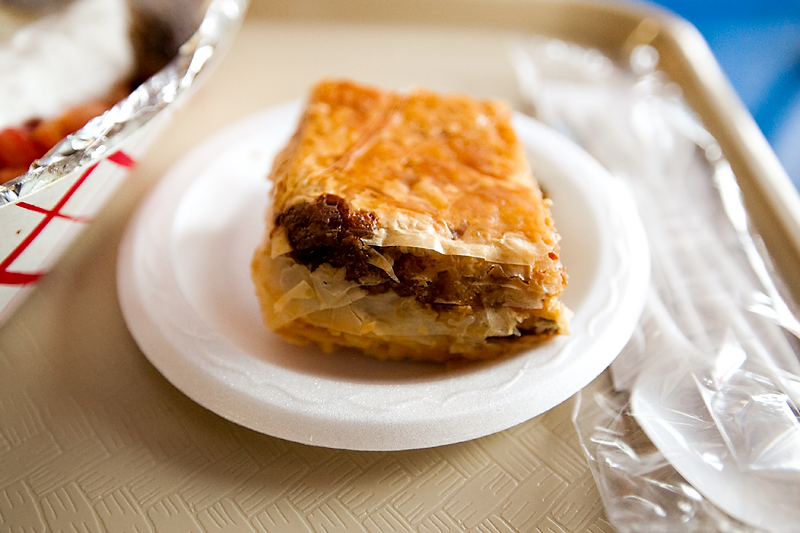 We sampled several things to share.. what you see here is spanakopita - a baked phyllo pastry with spinach and feta cheese.

This was my dinner - souvlaki.  Pork tenderloin with vegetables in pita bread.  Slathered on top there is, of course, delicious tzatziki sauce .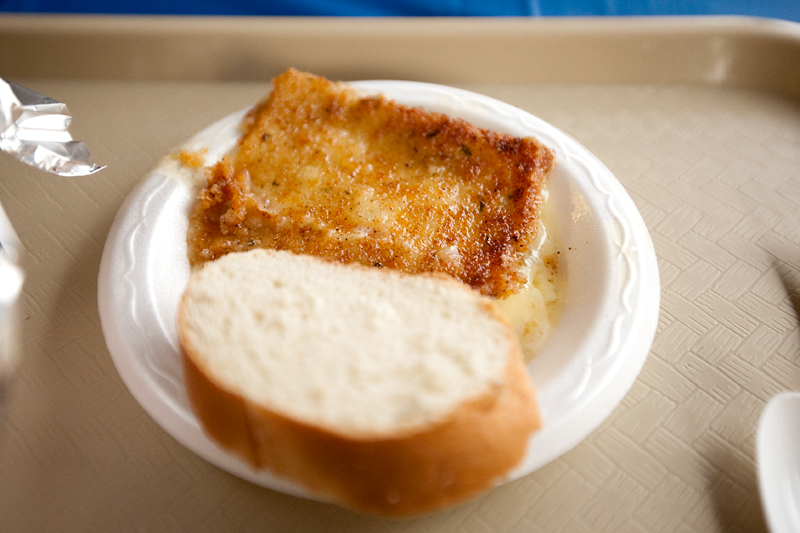 Saganaki - Greek kassiri cheese flamed with brandy, finished with lemon juice and served with bread.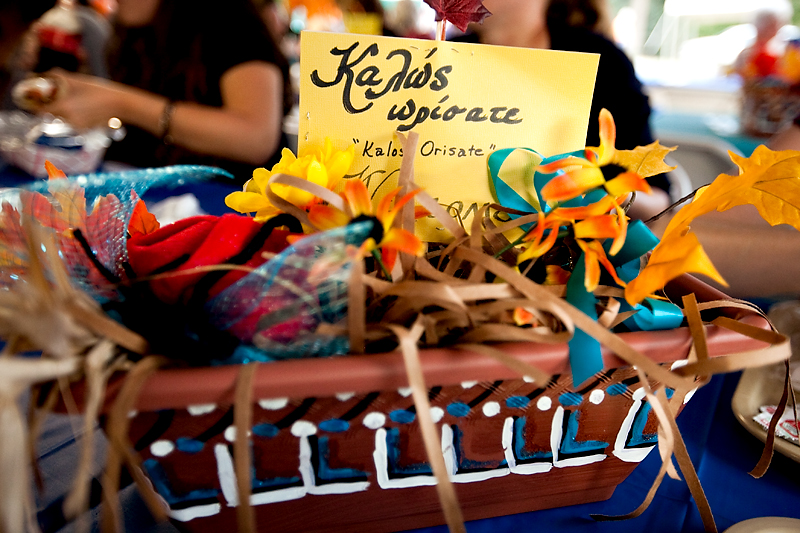 These little centerpieces sprinkled the seating area with translations of common Greek phrases.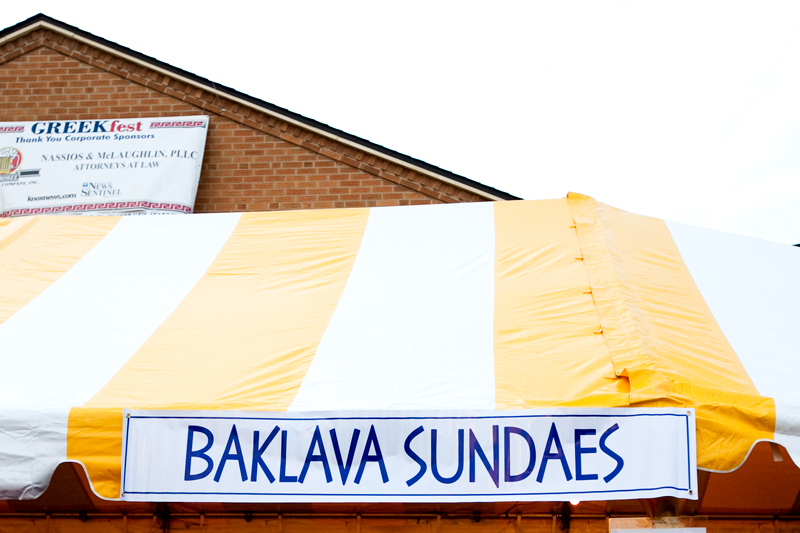 Oh, and after dinner.. dessert happened.  Yes.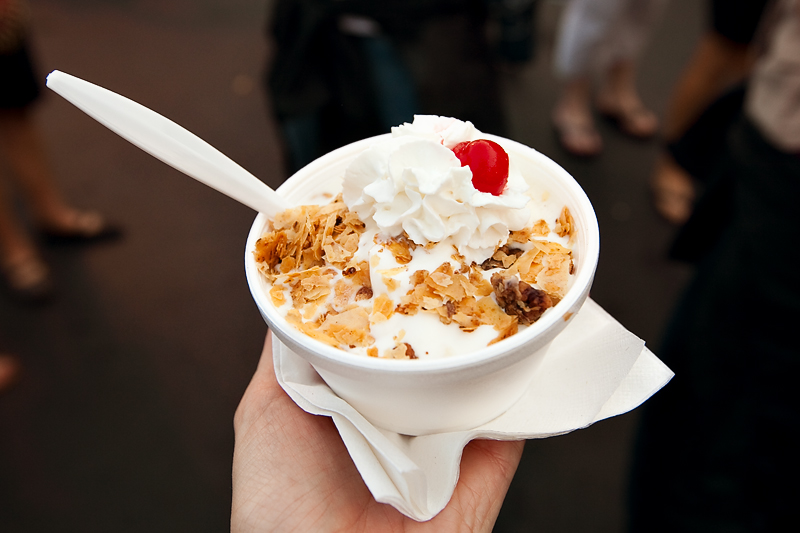 ...yes.  Baklava sundae.. vanilla ice cream topped with shredded baklava.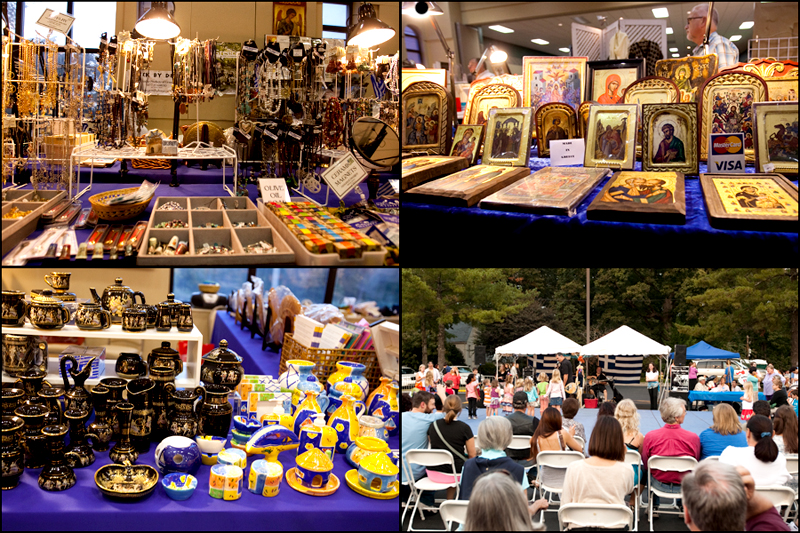 There's more to Greek Fest than just the food.  Inside the gymnasium you can shop Greek gifts and crafts, or purchase even more food like delicious pastries, fresh cheeses, and coffee.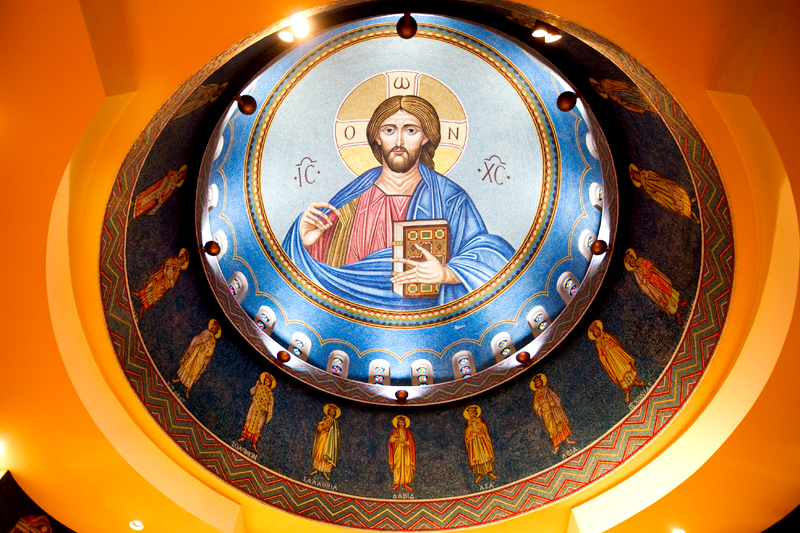 If you've never seen the beautiful mosaic work inside of St. George, it's worth popping in to have a peek.  It's really beautiful.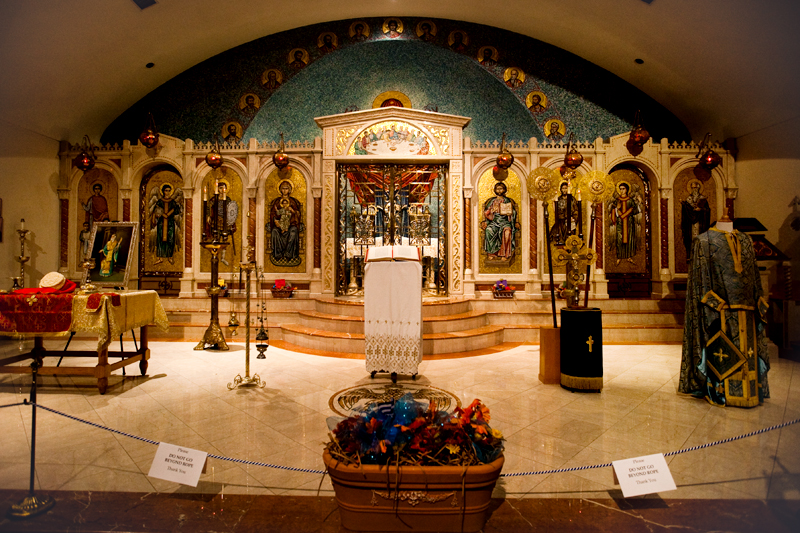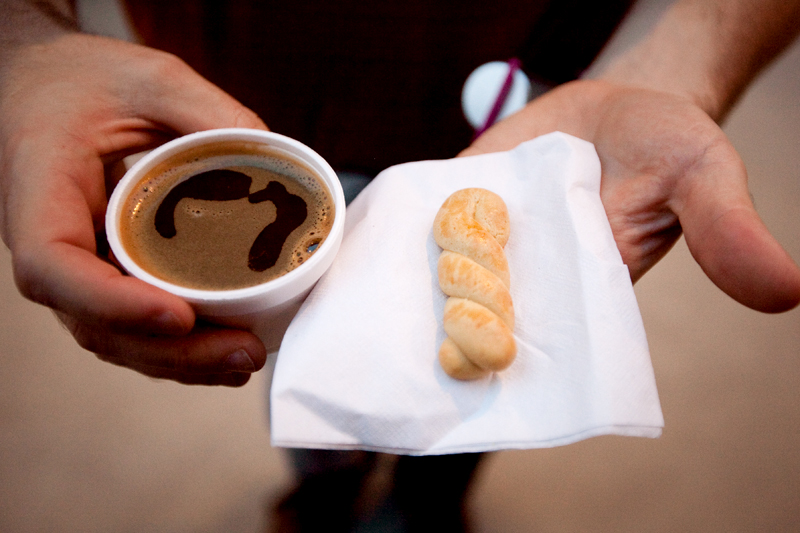 Before leaving, Matt sampled some Greek coffee, and I recommend it to all of you coffee lovers out there who make it down to the festival this year.  It was tastytasty.  The coffee is served with a koulourakia, and if that sounds familiar, it's because I made them last Easter!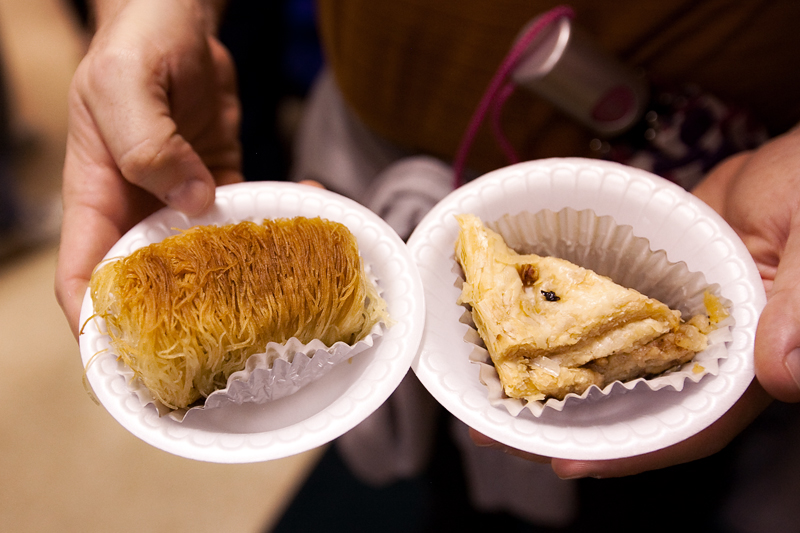 Some pastries available inside.. traditional baklava and kataifi
I'm a big advocate for local events, so if you have some time this weekend, check out Greek Fest!  The hours are 10am - 11pm today (Saturday, September 29th) and tomorrow 12pm - 6pm.