Our last evening in Washington DC, we realized that we had no idea what to eat for dinner.  After some chit chat, we realized that we both had a craving for Thai food.  A few Google searches later and we had decided on Thai Tanic, a little place in the nearby neighborhood of Logan Circle.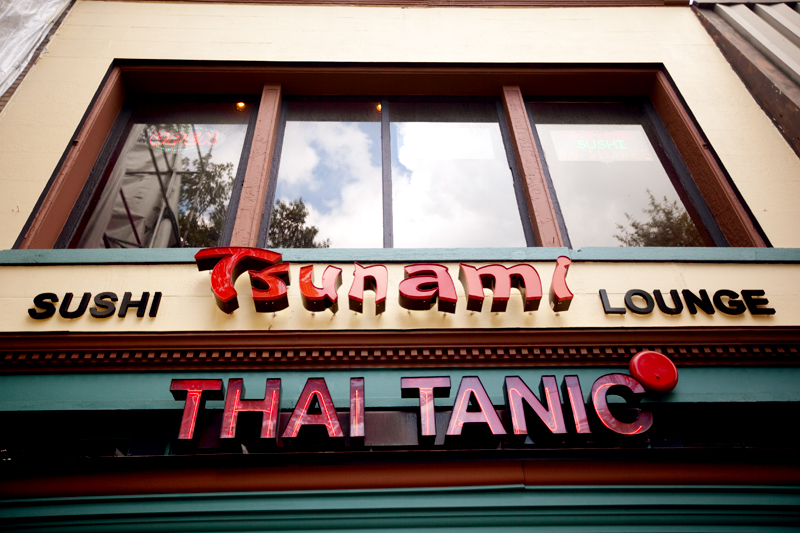 Located in the 14th street corridors, we enjoyed the local flavor that the neighborhood offered.  We chose a seat by the window where we could people watch as residents went about their weekend errands.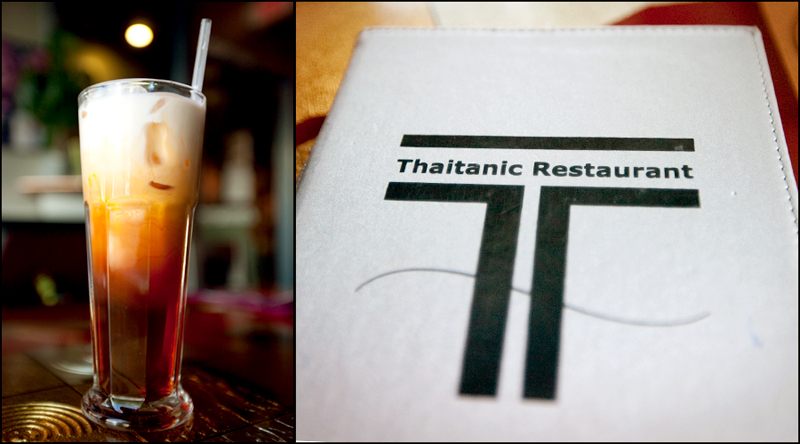 Matt started out with a Thai iced tea.  I didn't order one for myself, but I tasted his and had to restrain myself from sucking down the entire glass.  Mmmm..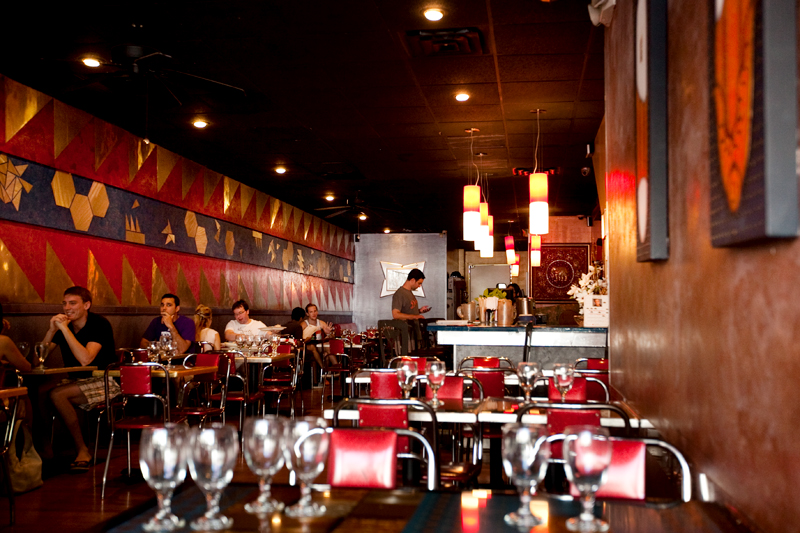 The restaurant is dim and cozy.  We arrived at an odd time - between lunch and dinner - so there were only a few other tables occupied.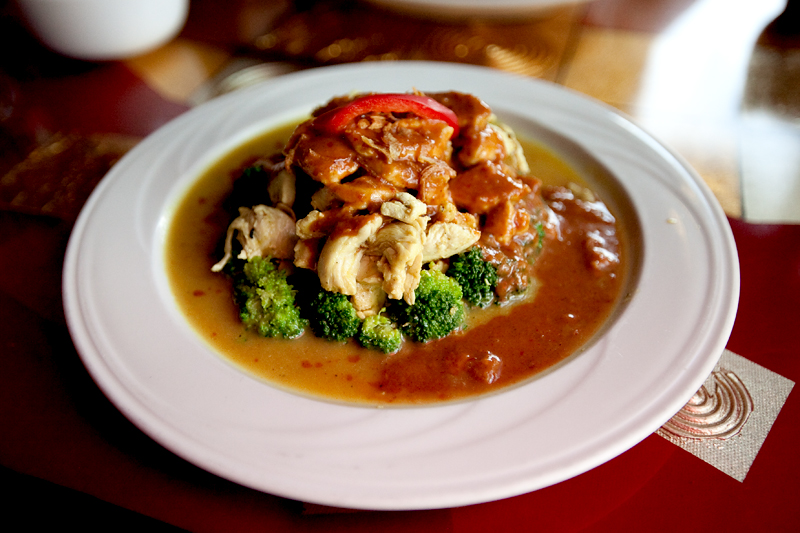 I ordered  Pa Ram Long Song and it was very tasty - tons of flavor and spice, and the meat and veggies were cooked to perfection.  The sauce was soo delicious!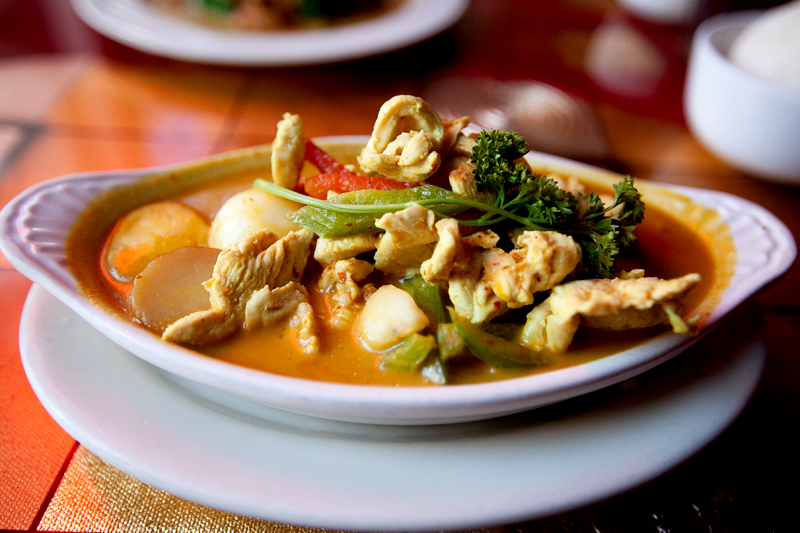 Matt ordered a classic yellow curry, and it was also delectable.
Don't you love when a randomly chosen restaurant ends up being a really great meal?  We were 100% happy with our dinner at Thaitanic and the late afternoon walk back to our hotel through Logan Circle.