I had so much fun doing a photo tour of Animal Kingdom Lodge and our stateroom on the Disney Dream cruise ship, that I've decided to do a tour of all of the hotels we visit!  When we first arrived in California in June, Matt's dad was feeling a little under the weather, so Matt's mom thought it'd be best if we started our trip in a nearby hotel to give him a couple of extra days to recover.  We stayed at the Ayres Suites in Yorba Linda.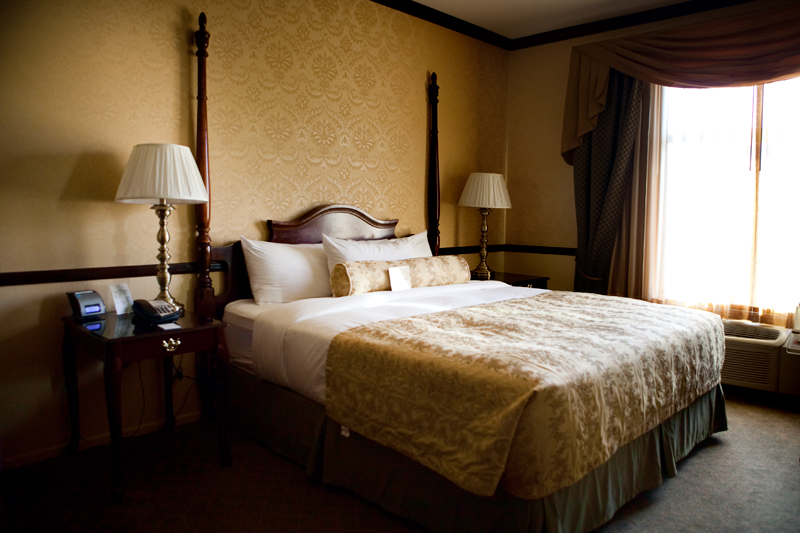 After a night of storms, packing our bags with no power, and a long day of flights, I hit this big ole bed hard and slept for longer than I care to mention here.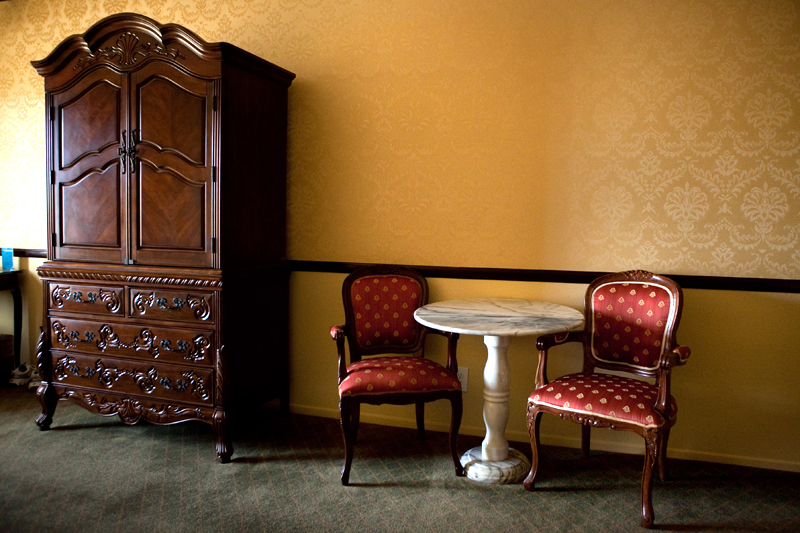 TV cabinet and seating area

Couch with mini kitchen

Another view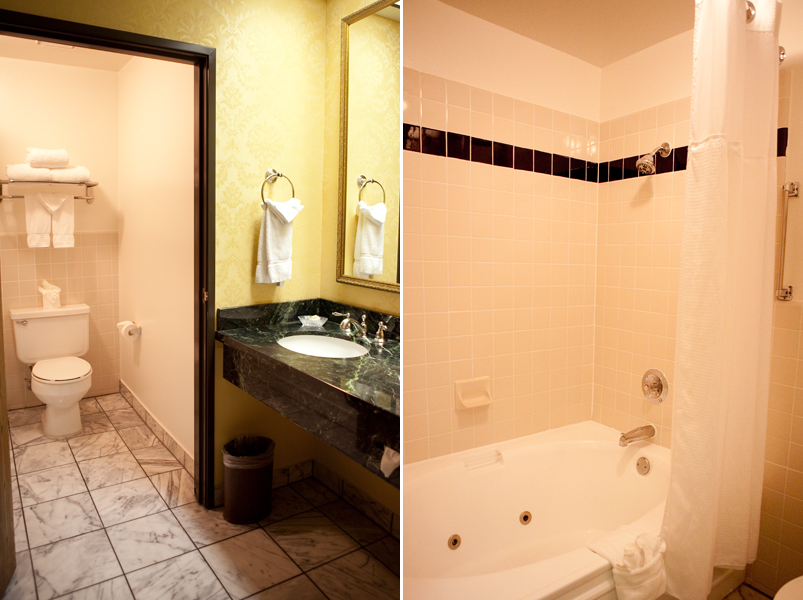 Split bathroom with whirlpool tub.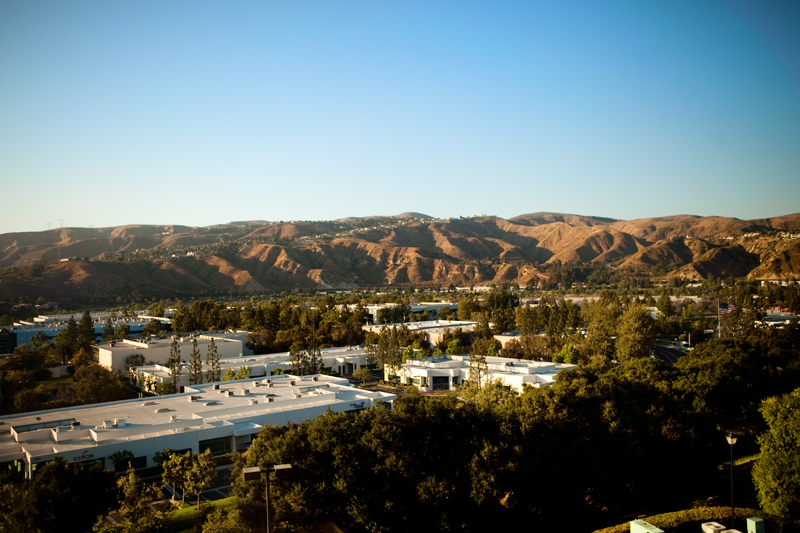 Very classic California view.