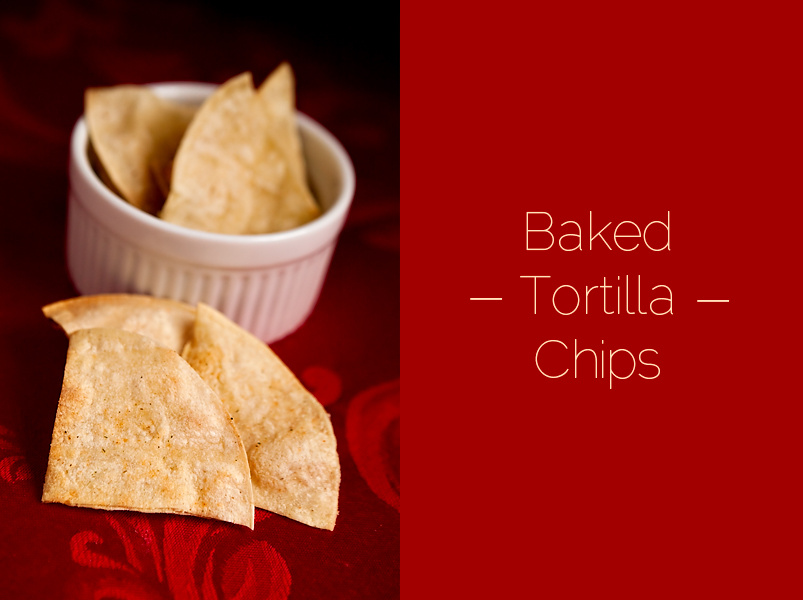 I have such fun creating home versions of favorite packaged foods.  I mean, have you ever looked at the ingredients lists of some snack foods?  Some are full of things I can't even pronounce, let alone things I don't want to be putting into my body.
Matt and I love to dig into a good pile of chips 'n salsa, especially as a starter for all of those summer BBQ's coming up very soon.  Making a healthy homemade salsa is easy and fairly common, but did you know that making your own healthier chips is just as simple?

It's true!  Start out with a stack of corn torillas...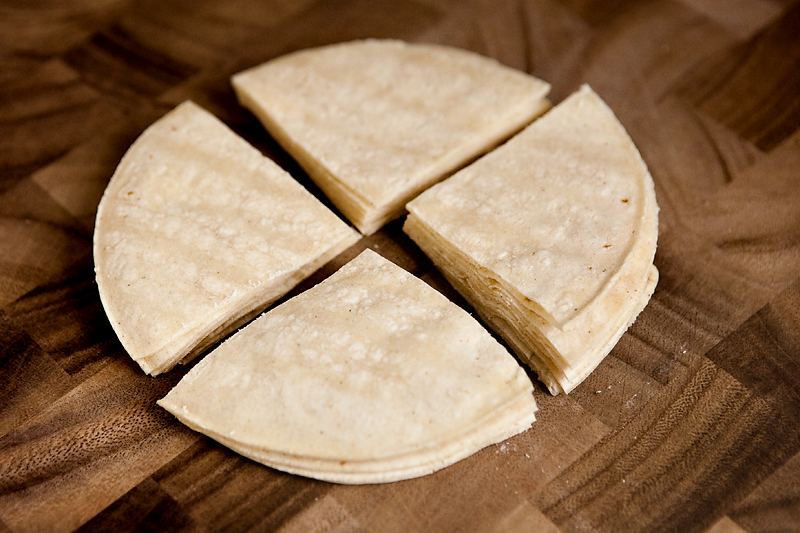 Use a knife and quarter the tortillas, and then spread them out onto some cookie sheets.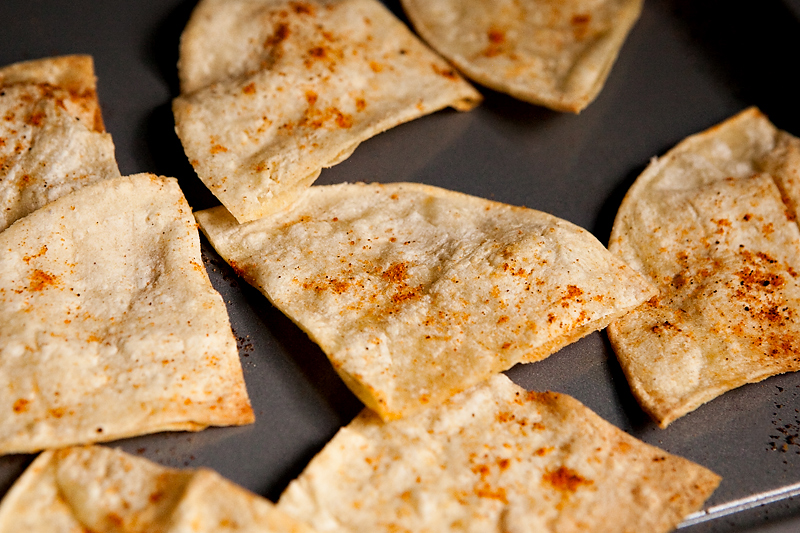 Lightly(!) spray both sides of the tortilla triangles with olive oil cooking spray.  You can also choose to use real oil, but since I was going for low fat and low cal, I opted for the spray.
Now it's time to season these puppies, and that's where the fun starts.  You can season them however you want!  For half of the batch, I sprinkled both sides of the tortillas with ranch popcorn seasoning.  For the other half, I used taco seasoning.  You can even keep things simple and just use salt!
Next you'll pop those puppies into a 350F oven for about 15-17 minutes.  You may need to rotate the pan once about halfway through if your oven bakes unevenly.   The photo above is of the taco-seasoned chips right when I took them out of the oven.

You can eat these hot right out of the oven, or you can let them cool.  I found that they were a bit chewy soon after baking, but then crisped up nicely the longer they were out.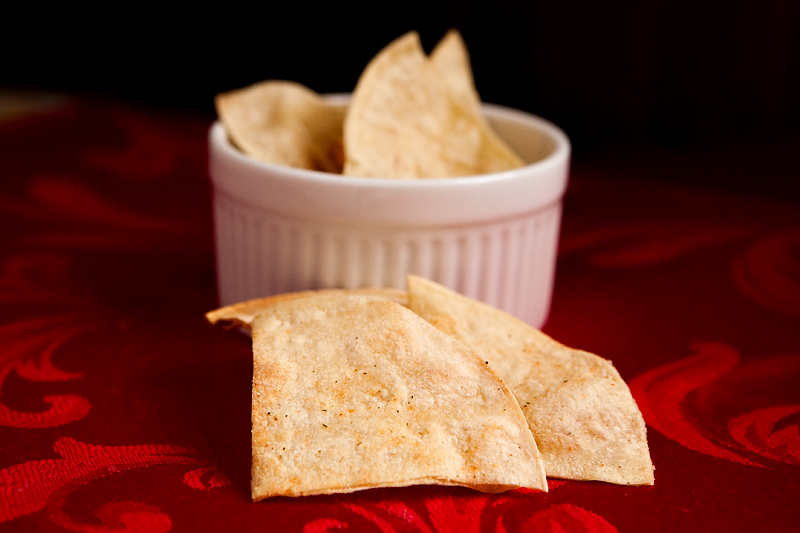 I preferred the ones seasoned with the ranch flavoring - they reminded me of Cool Ranch Doritos, which is my favorite packaged chip!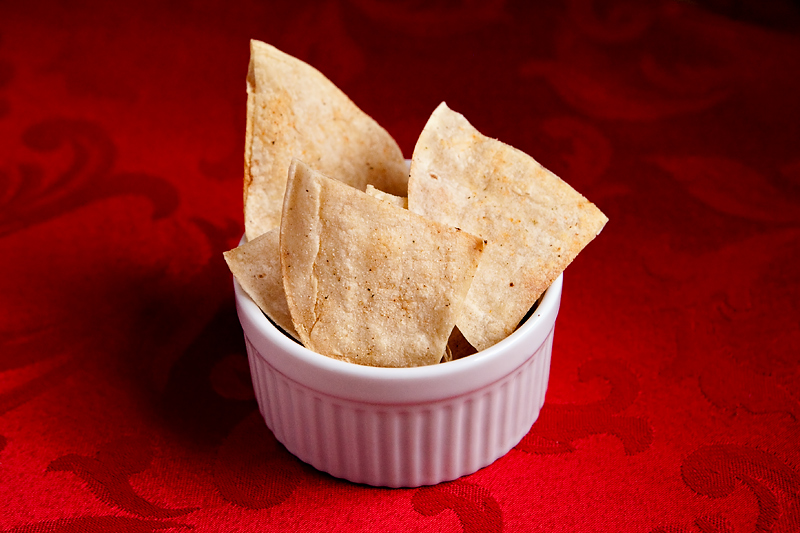 Fun Alternative:
Use flour tortillas instead of corn, and spritz with butter-flavored Pam.  Then season with cinnamon and sugar and bake.  These would be great dipped into some low-fat vanilla yogurt or served alongside a tray of fruit and cream cheese dip!
Here's your recipe!
Print
Homemade Baked Tortilla Chips
---
Stack of corn tortillas
Fat free cooking spray (I like Olive Oil flavored)
Seasoning of choice (salt, ranch, taco, etc)
---
Instructions
Cut the tortillas into quarters and spread onto cookie sheets in a single layer
Lightly spritz both sides with cooking spray
Coat both sides with seasoning of choice
Bake at 350F for 15-17 minutes or until chips start to turn light brown.
Recipe Card powered by