Day 2!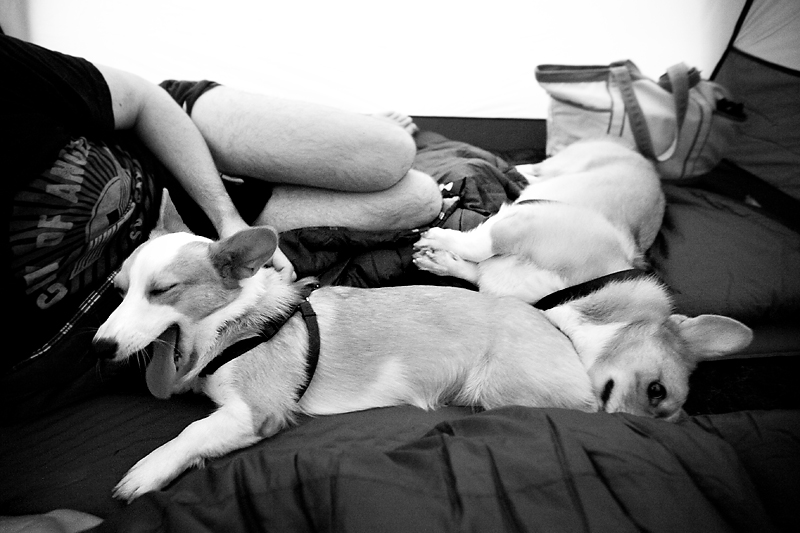 Good morning, everyone!  I love this picture.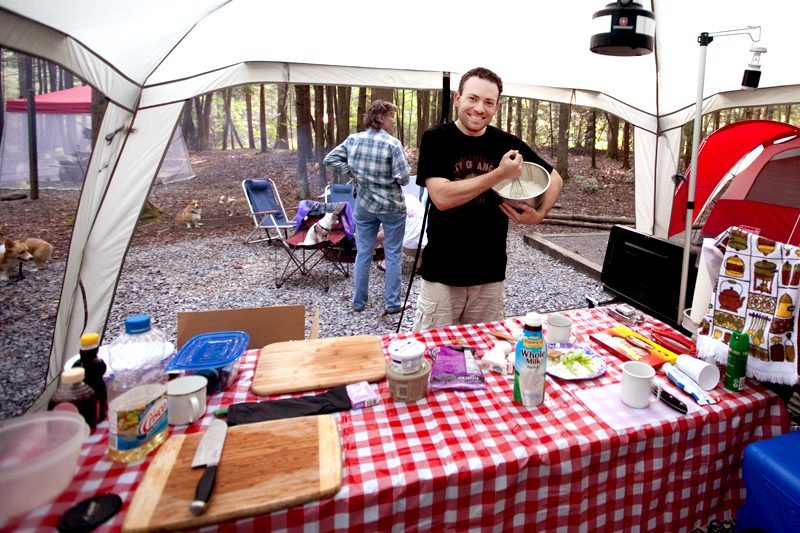 Matt is whippin' up some pancake batter for the morning vittles.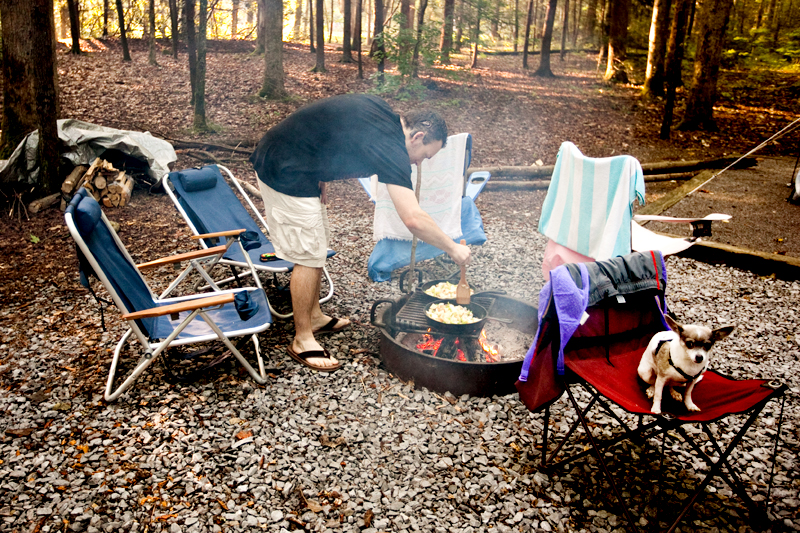 Over on the fire, cast iron skillets cooked up a load of breakfast potatoes!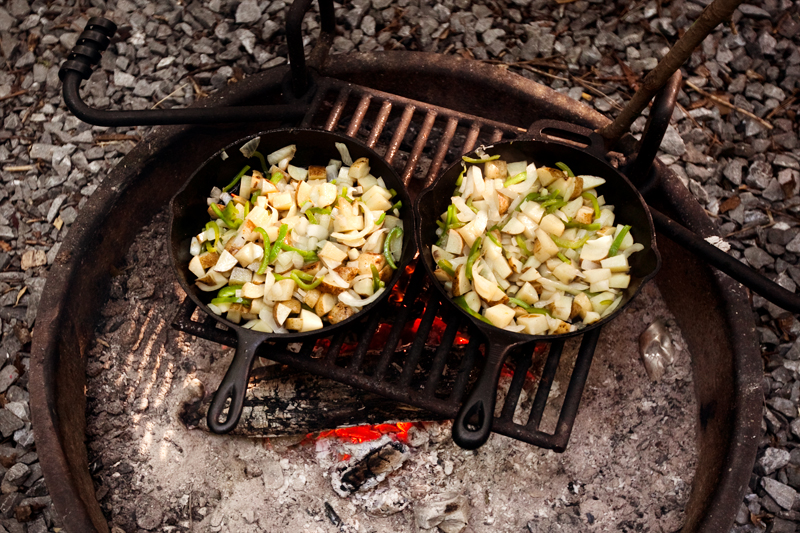 Yummy!  Does it get better than onions, peppers, and potatoes?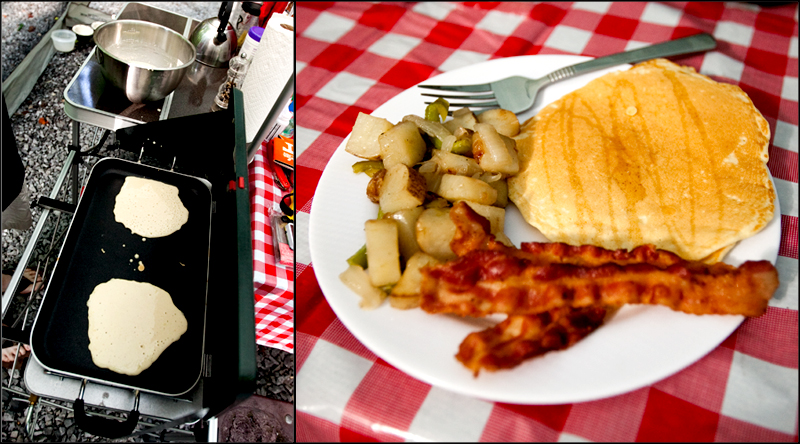 Breakfast!  Pancakes, potatoes, and bacon.  Kara & Remington had the neatest camp stove that really helped with the meals.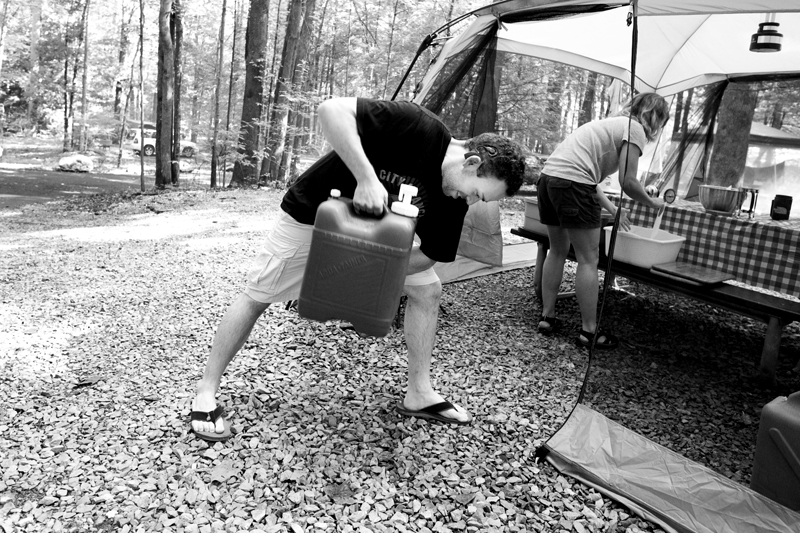 We went to fetch more water, and after realizing how heavy the container was, I told Matt he could get a good back workout by lawnmowering it!  He happily obliged.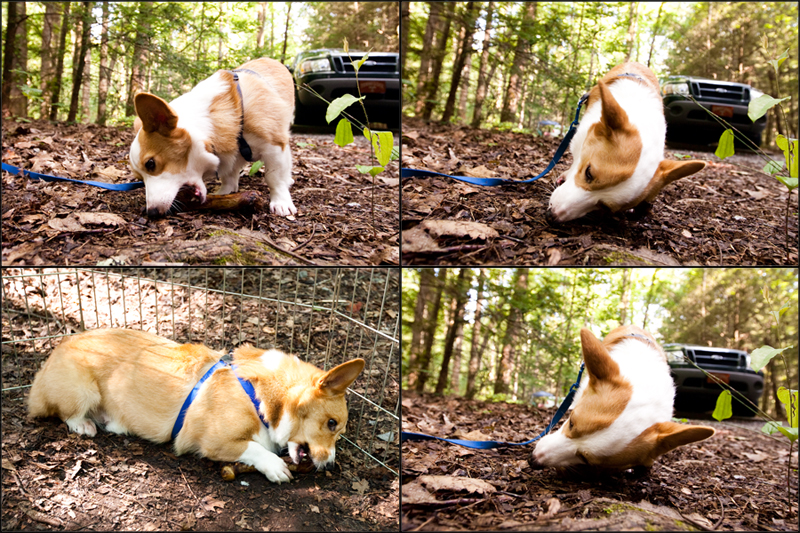 To keep the boys occupied, I brought alone some BBQ rawhide to give them something to do while we cooked.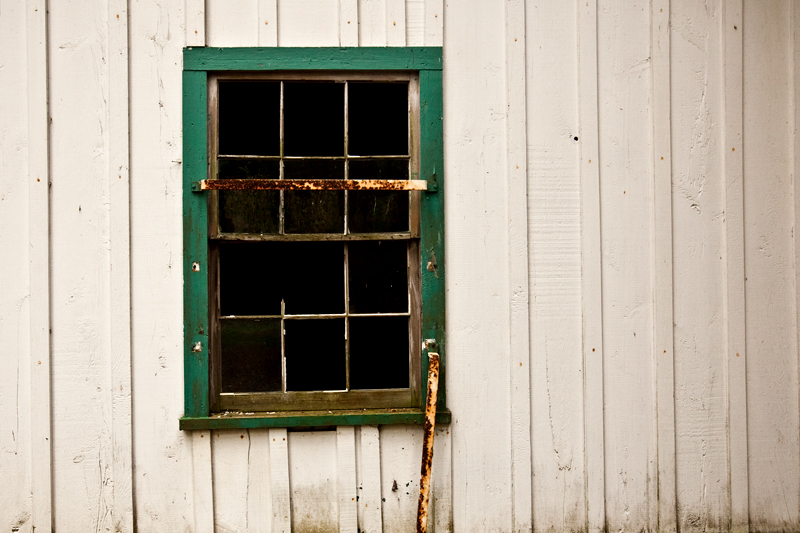 After breakfast was cleaned up, we went on a walk around the property to view some old Appalachian homes.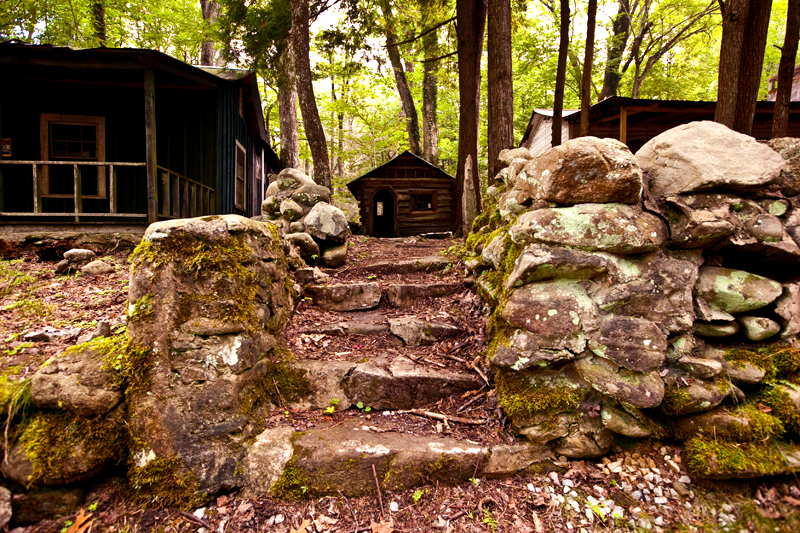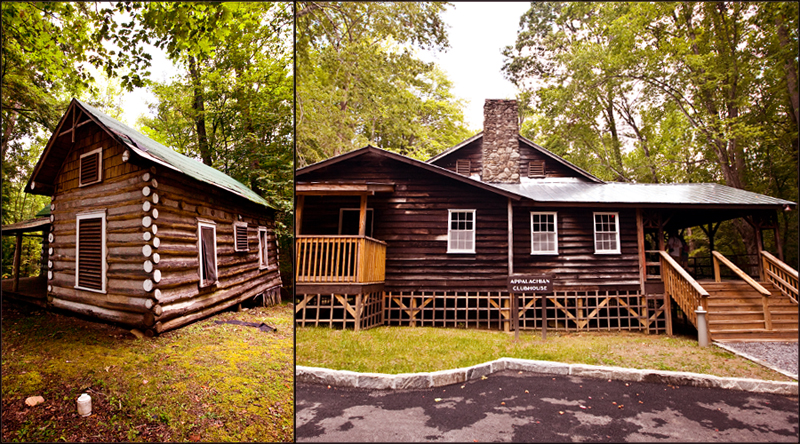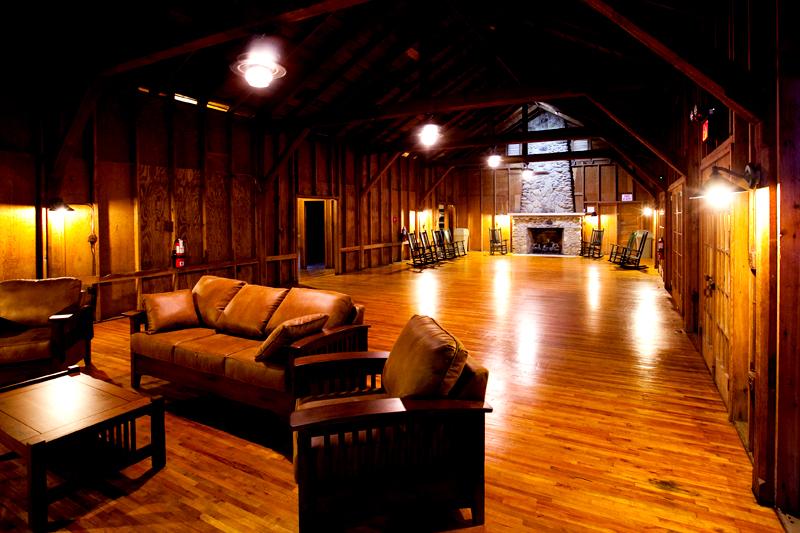 Newly-remodeled clubhouse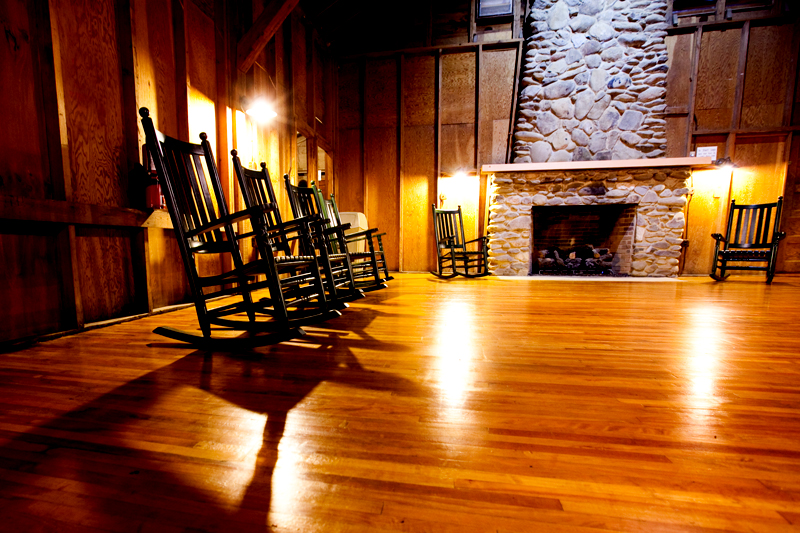 We continued our walk through the woods, and the boys got to wade in the creek a bit.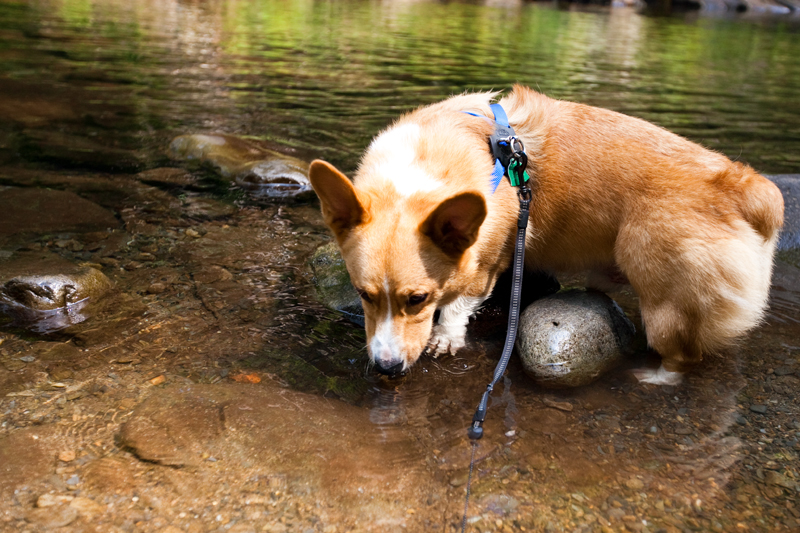 Poor Dex is so timid around water!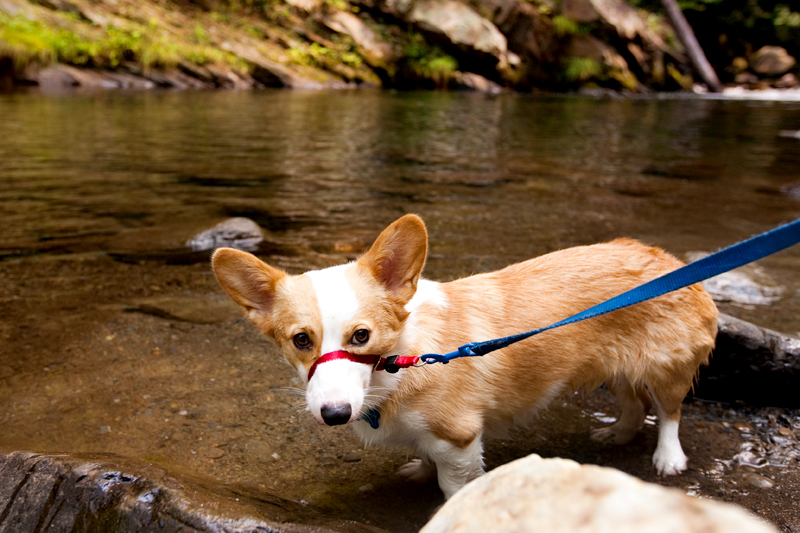 "Geez mom, this stuff is COLD!"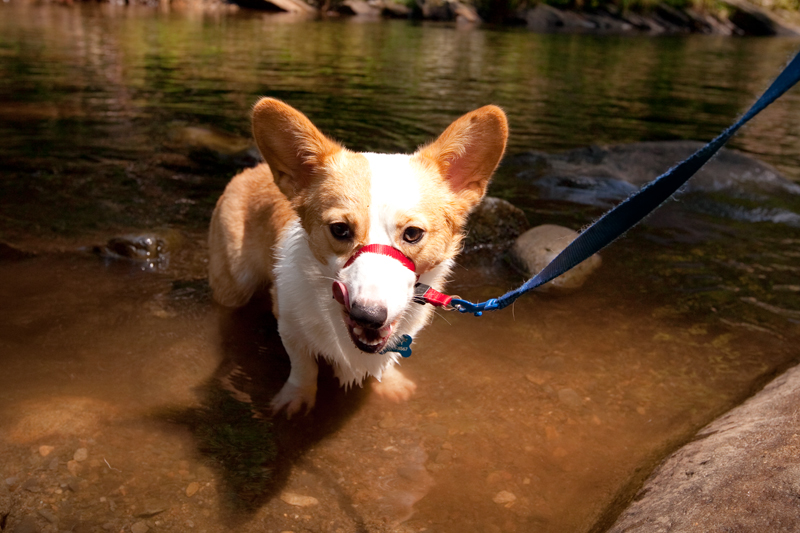 "But tasty!"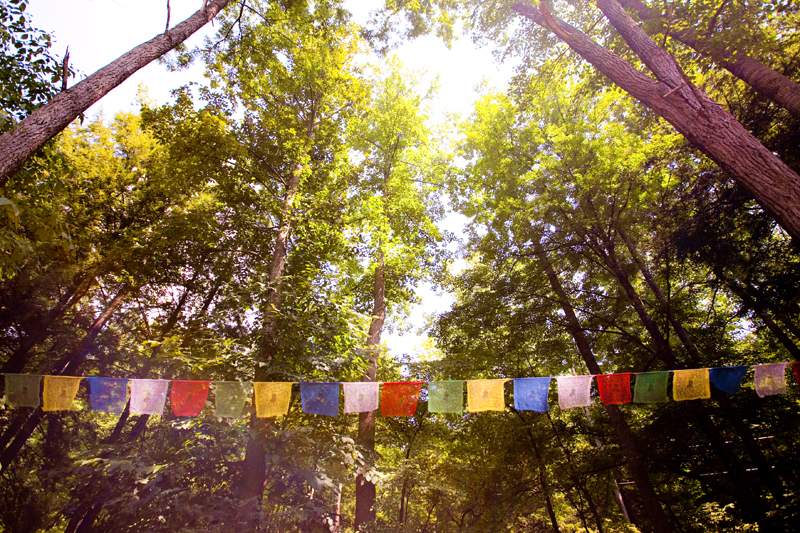 We found this campsite on the way back, and Matt and I both thought it reminded us of Everest Base Camp
After returning to the campsite, we changed and headed out again to find a deeper part of the creek to wade/swim.  The cloud cover and frigid water kept most of us from going all the way in, but the boys did try to swim a bit.  On the way back we were surprised with a heavy rainstorm, but after a couple of hours it moved out and we were able to get ready to start dinner.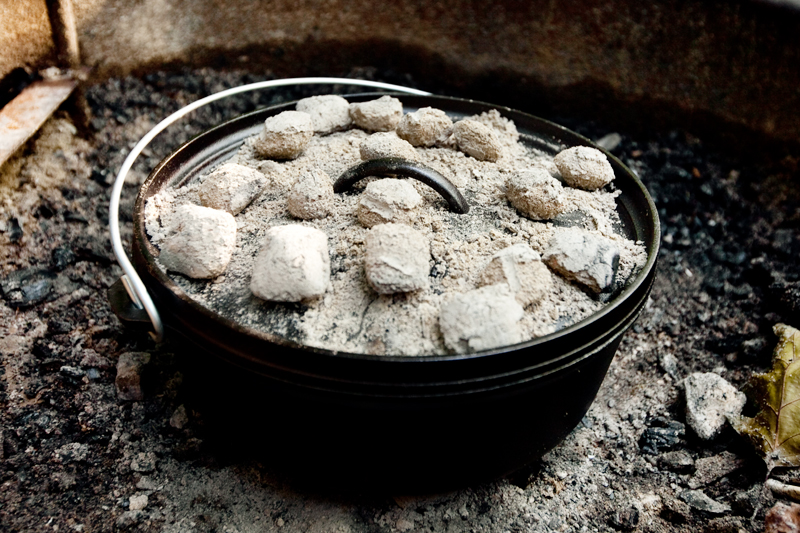 We made campfire cornbread in a dutch oven.  I used the same recipe that I use at home, and prayed that it would produce something edible.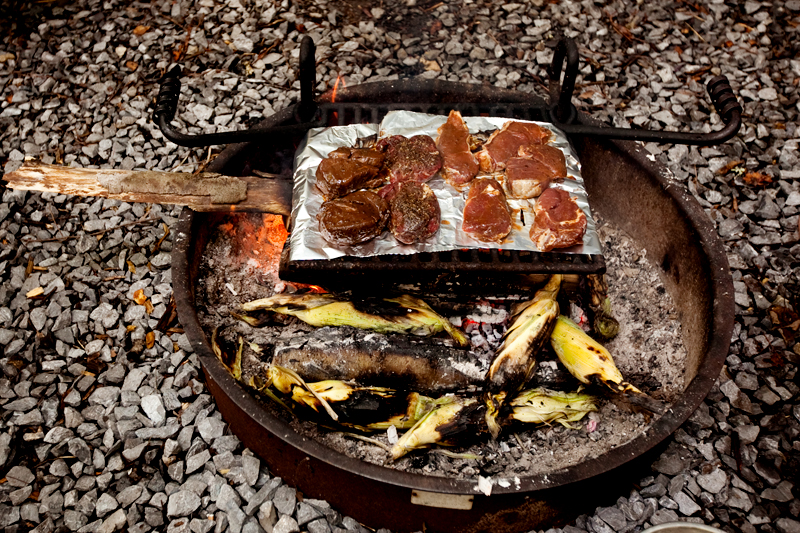 Roasted corn in the husks, and steaks!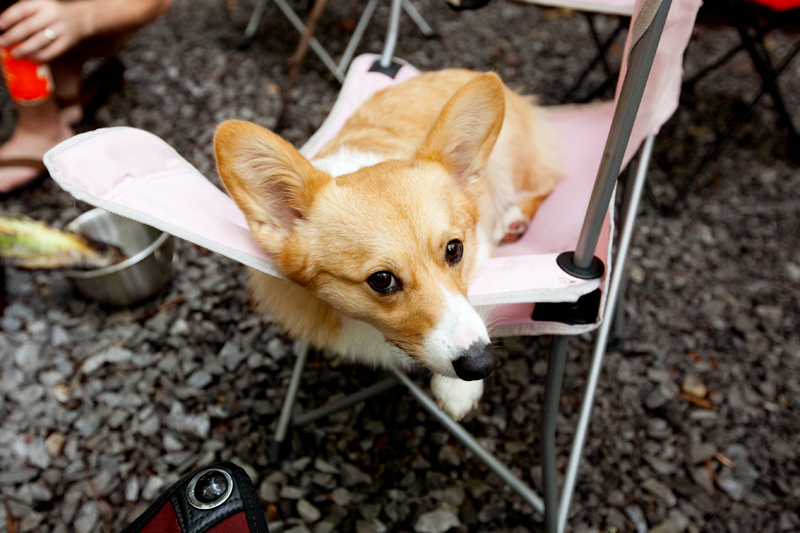 Dash charmed everyone by claiming this chair and chilling out with the folks around the fire.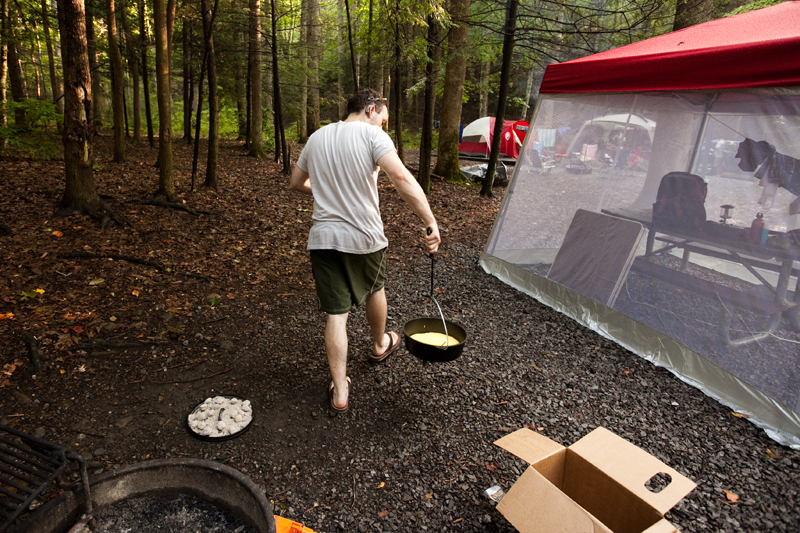 Cornbread is done!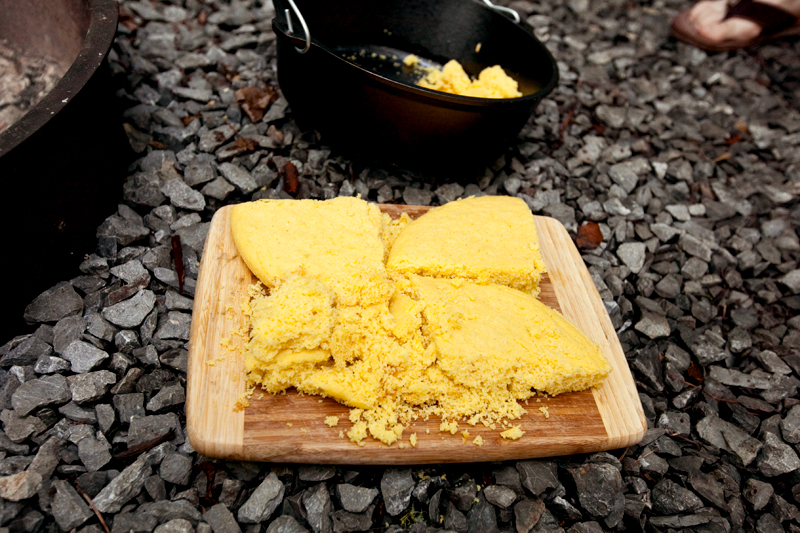 A little crumbly, and lacked the dark brown crispy bottom that you get when making it in a skillet at home.. but it came out well!

You can't sit around a campfire and not roast marshmallows.

All the dogs got a little taste to see what the fuss was about.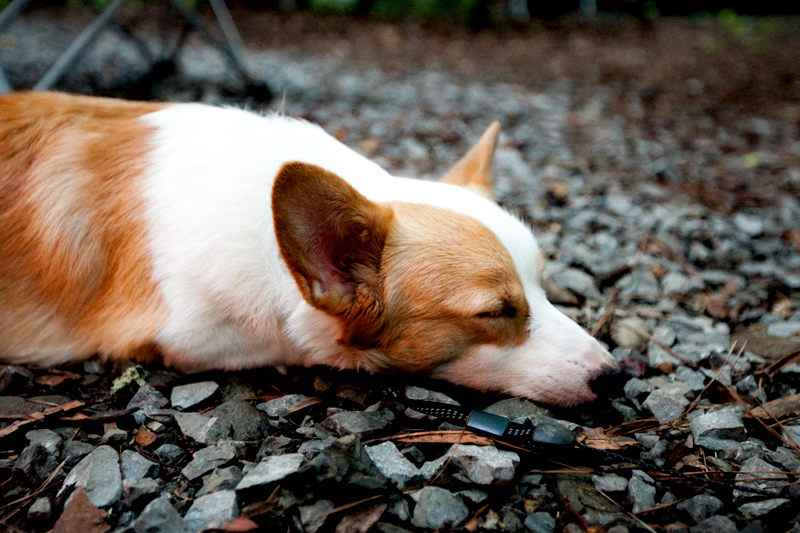 As the sun set, Dewey fell into snoozeland right next to the fire.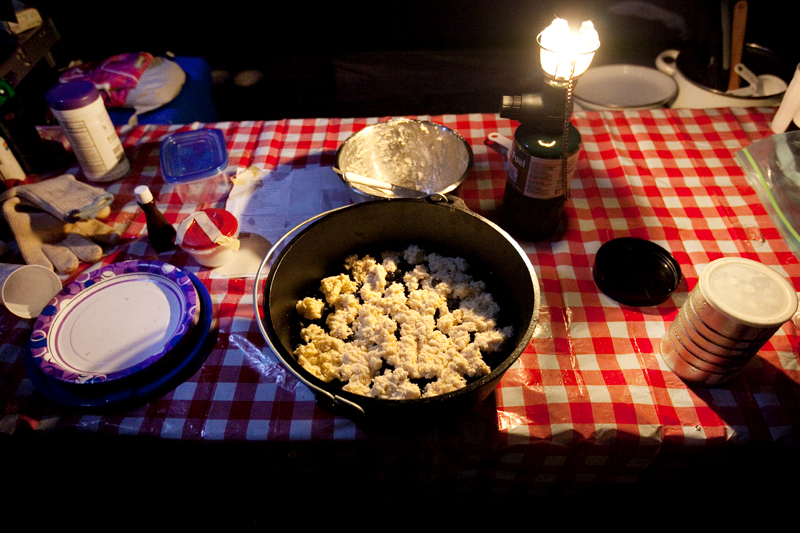 Our last experiment was making blueberry cobbler for dessert in the dutch oven.  It was pitch black by then and I just sight-measured all of the ingredients.  It was delish!   I'll share the full recipe for making it at home soon!
That was our last night, and we headed home just after breakfast (fantastic sausage breakfast burritos that K&R cooked up.. sadly, I didn't get a photo!).  As soon as we pulled into the driveway I grabbed an armload of stuff, walked into the house, dropped it all into the foyer, and made a beeline for the shower!  Best shower of my life, no contest there!