On Saturday, We had a Brown(e) meet-up at the International Biscuit Festival in downtown Knoxville.  Situated alongside the weekly Farmer's Market on Market Square, it was an explosion of local businesses.. anything from fresh produce, jams & jellies, flours and mixes, honey, and of course... biscuits.  A plethora of businesses piled onto Market St (temporarily renamed Biscuit Boulevard) to offer samples of unique biscuit recipes,  both sweet & savory.  The biscuits are judged by an official panel, and visitors to the Fest get to cast their own votes as well.
It was a great way to get outside, enjoy some sunshine, and learn a little more about what Knoxville has to offer in the foodie world.
We woke up that morning, skipped breakfast, and headed downtown for some serious Carbo Loading.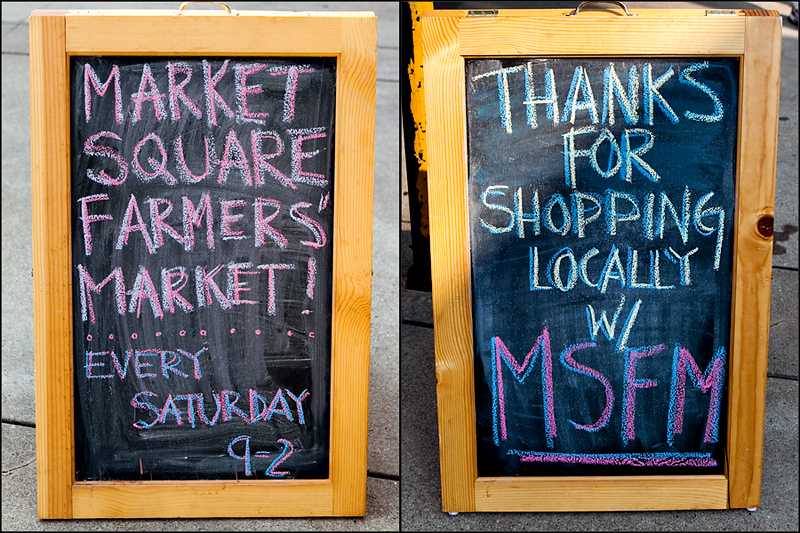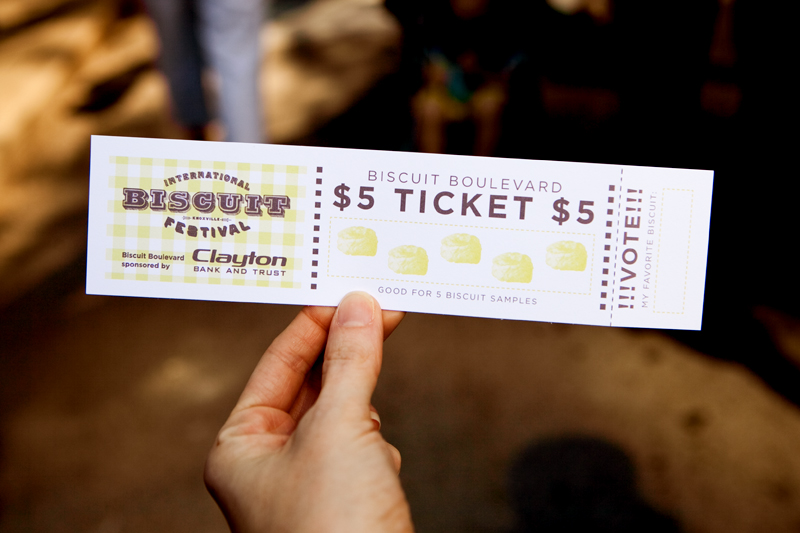 $5 per person gets you 5 biscuit samples - but you can always buy more tickets than that if you want to sample more!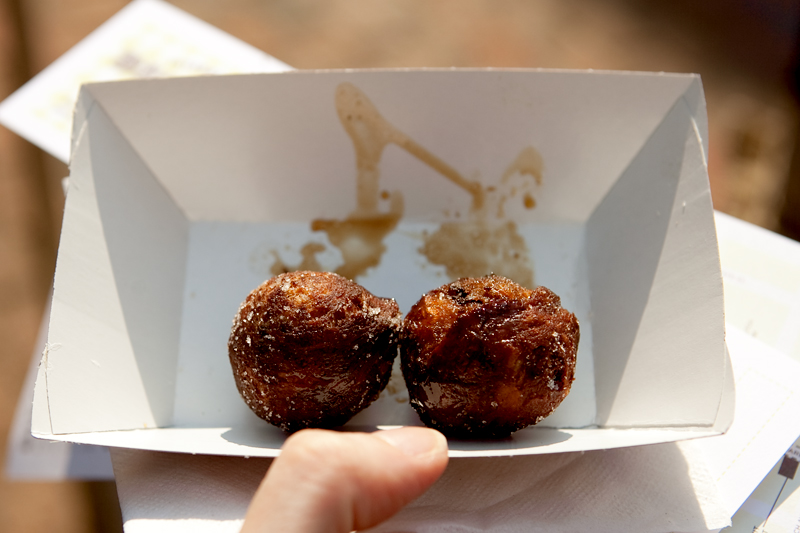 Our first stop brought us to Bella Luna's booth, and their chocolate espresso biscuit balls (zeppoli) with orange mascarpone glaze.  Great way to kick things off!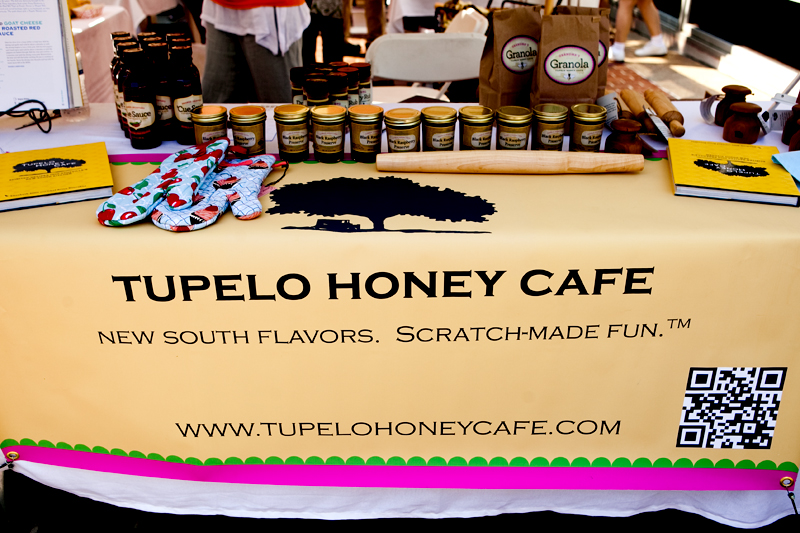 Tupelo Honey will be coming to Market Square very soon, and I cannot wait to eat there!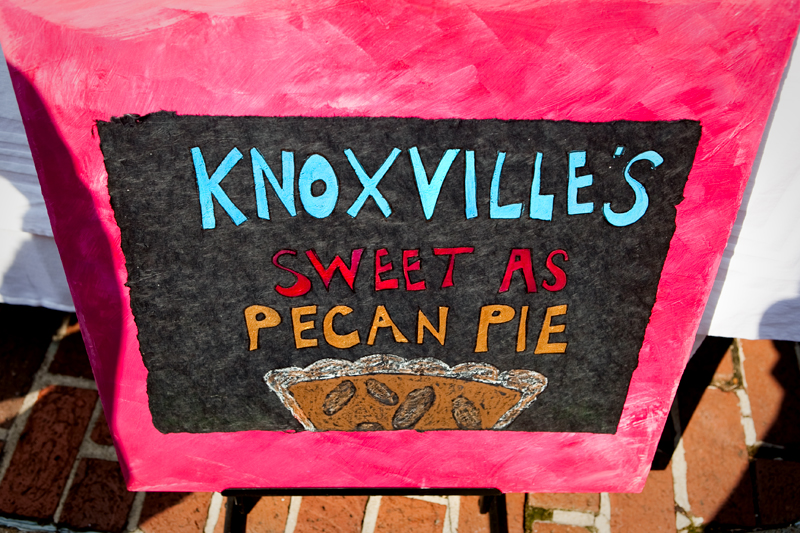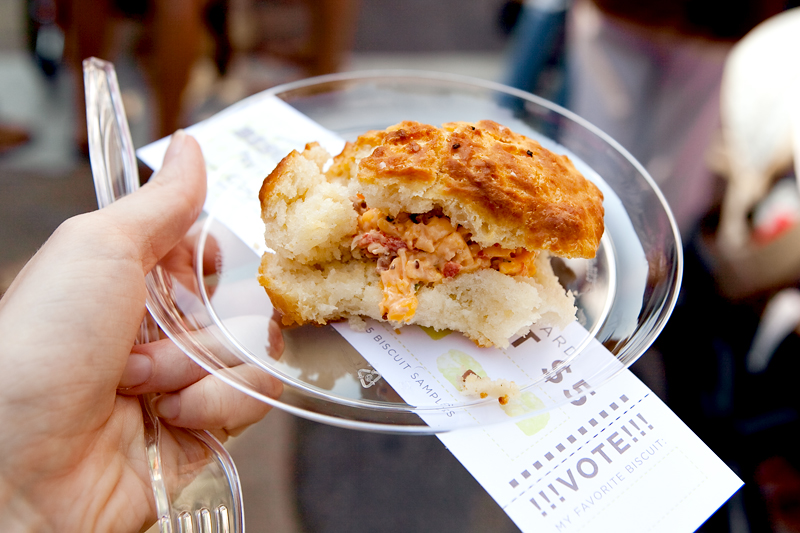 Tupelo's biscuit was pimento cheese and ham, oh boy!  It was about this time that Matt and I got smart about pooling our samples and sharing the biscuits.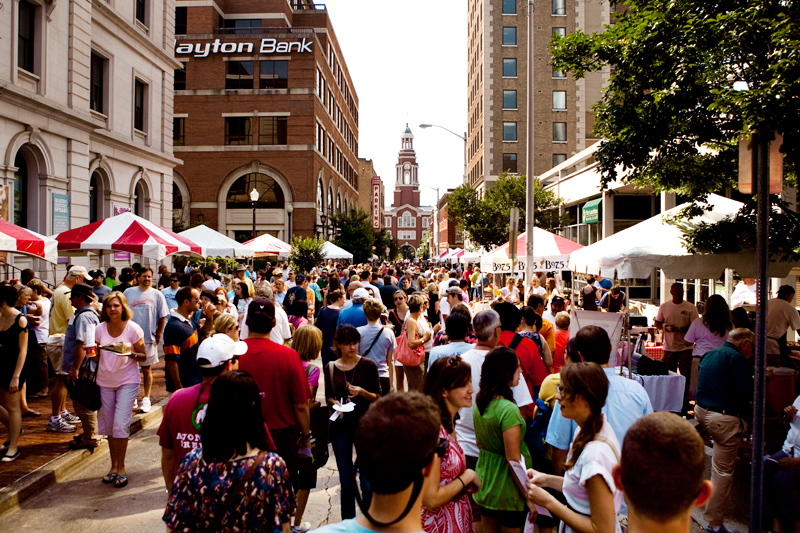 Lots of people crowded into the Market Square/Market Street area for the festivities!

Definitely a fan of Applewood Farmhouse Restaurant.. I couldn't wait to see what they cooked up!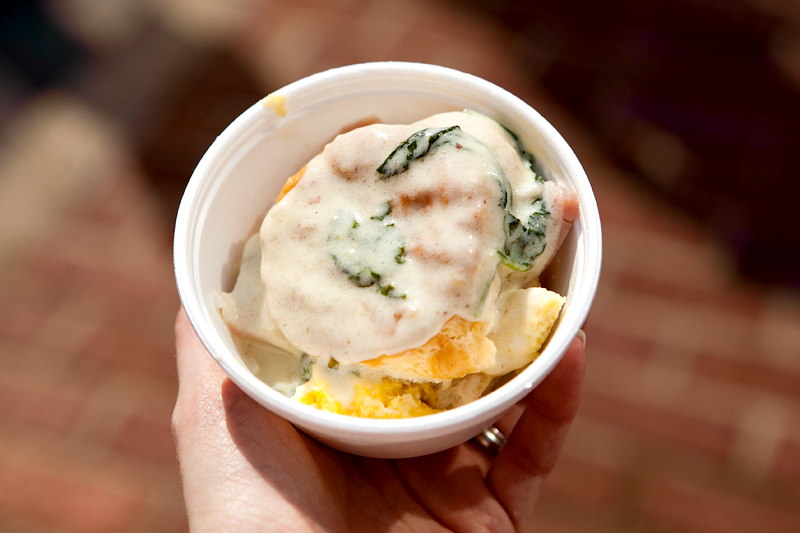 Oh man.. scrambled eggs, ham, and swiss cheese covered with a spinach florentine sauce (some of that is a guess.. we can't exactly remember what was in the sauce).  I knew they would serve up something yummy!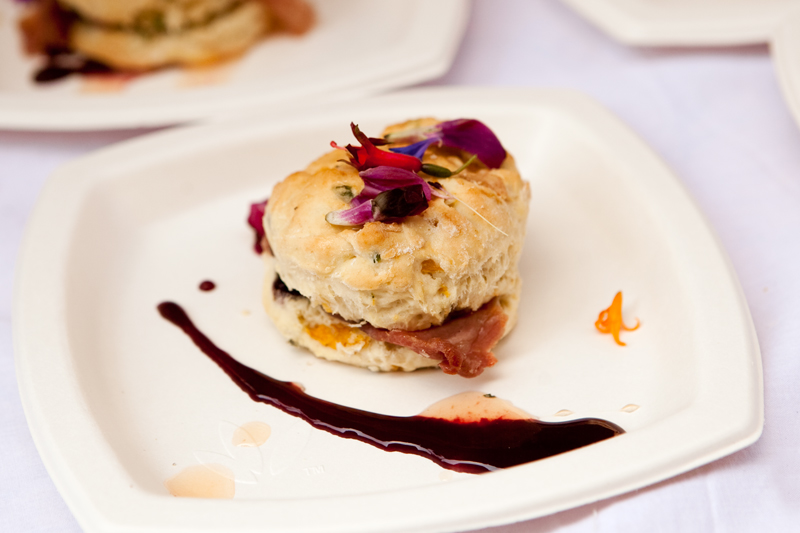 Nashville Urban Gardens had a great presentation for their peach biscuits with lavender blackberry jam, smoked country ham and peach syrup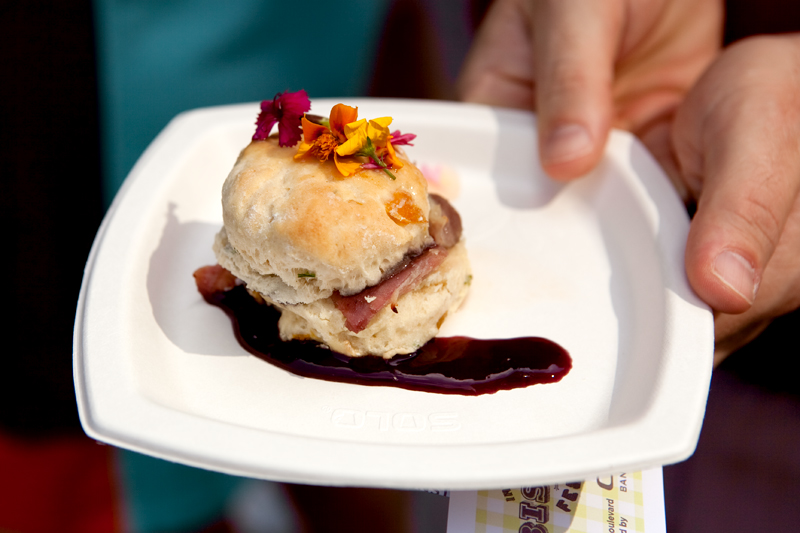 .. delish!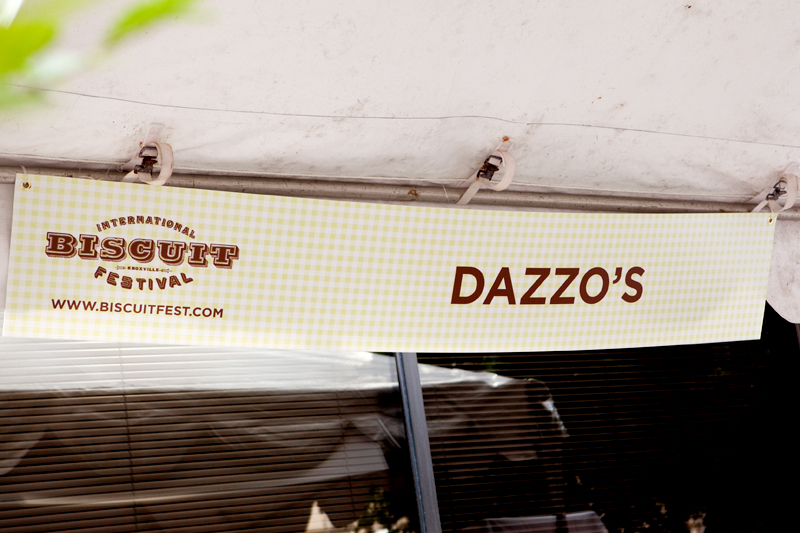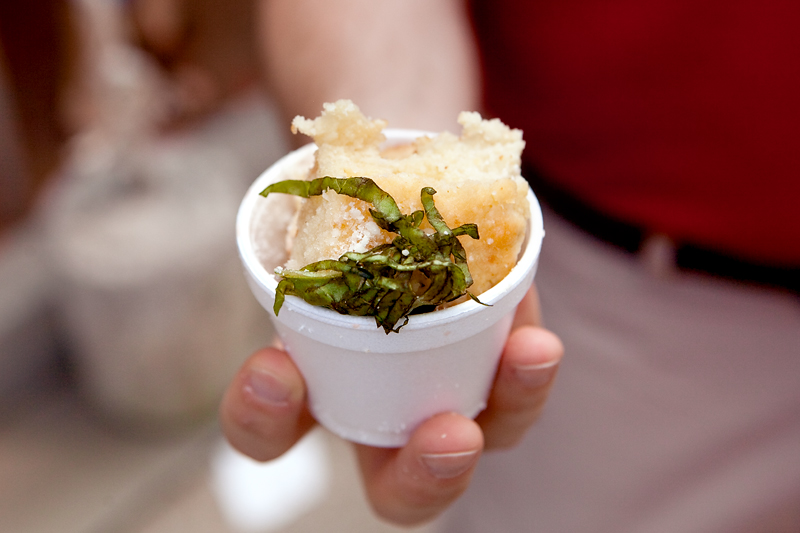 Dazzo's Pizzeria had an offering to please the butter lovers (me! me!) with their buttermilk asiago and rosemary biscuit with garlic butter.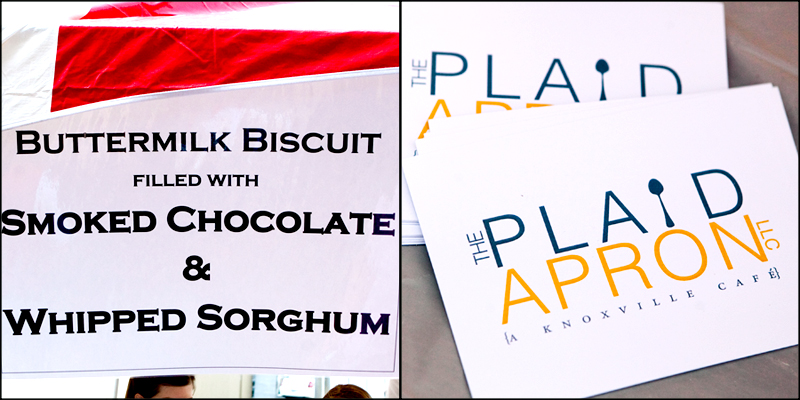 The Plaid Apron had a big clear sign describing their biscuit, and it drew quite a crowd.  It's chocolate.. c'mon.. people are going to flock!

And here it is.. yummy.

Gotta say, this one was my favorite as far as the texture of the biscuit itself.  Soft, moist, and fluffy.  Mmm..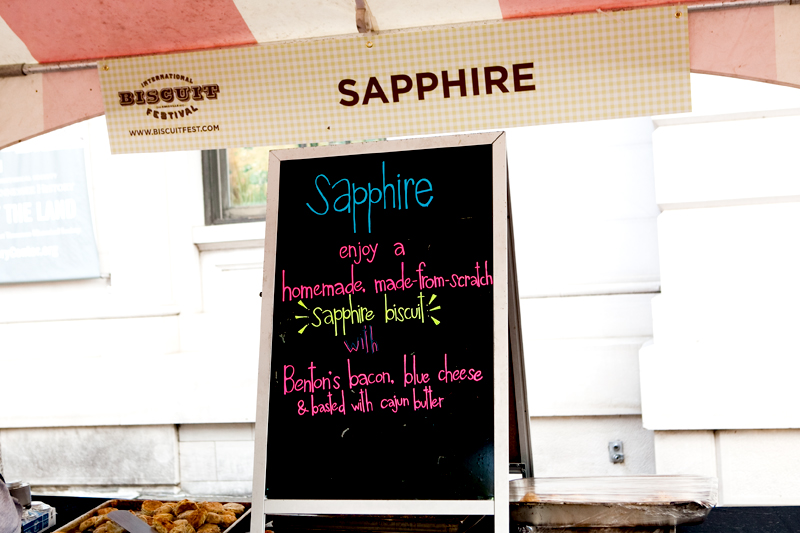 Sapphire also had a big colorful sign, so you knew exactly what type of biscuit they were serving!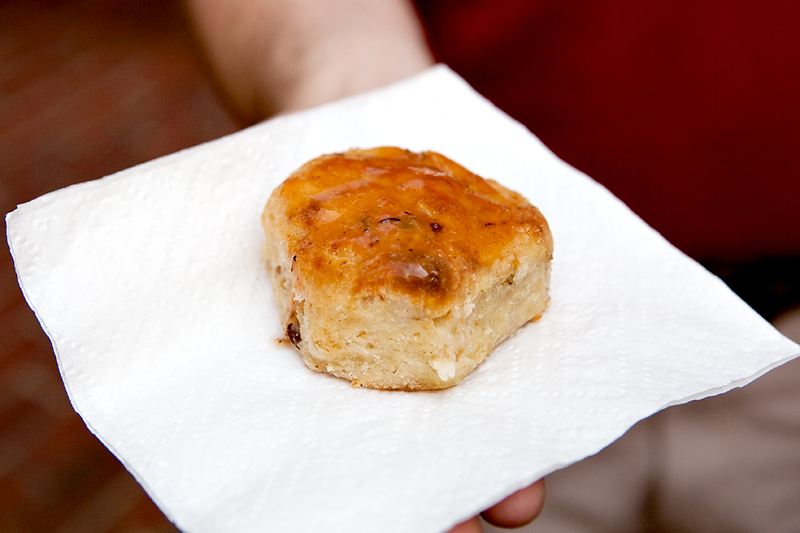 This one really packed a flavor punch with the bacon and blue cheese.  The butter basted on the top finished things off nicely.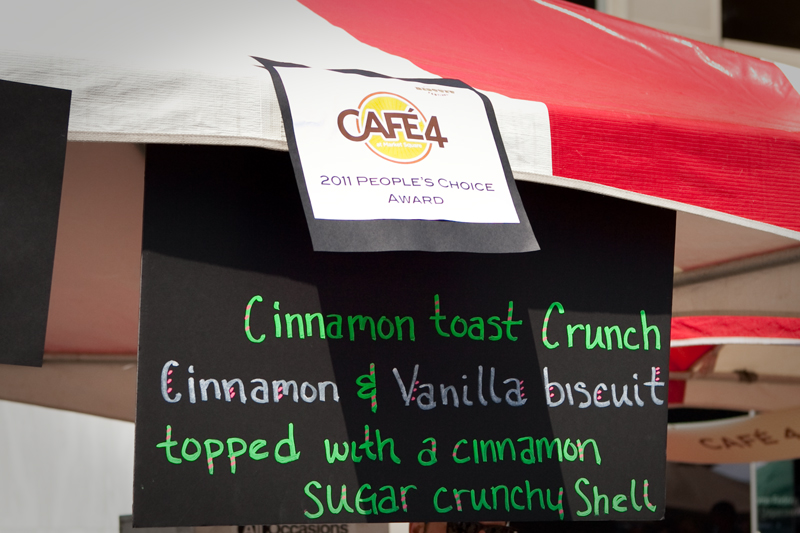 Cafe 4 took home the 2012 People's Choice Award for the second year in a row.  We wasted no time looking for their booth, since it's one of our favorite places in town to eat.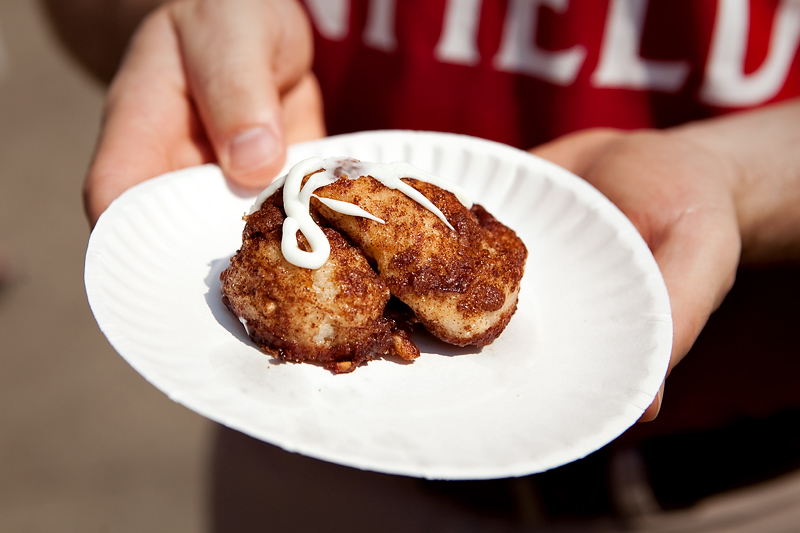 Their cinnamon toast crunch biscuit was soo delicious, and was a nice way to end our tastings.  They got my vote!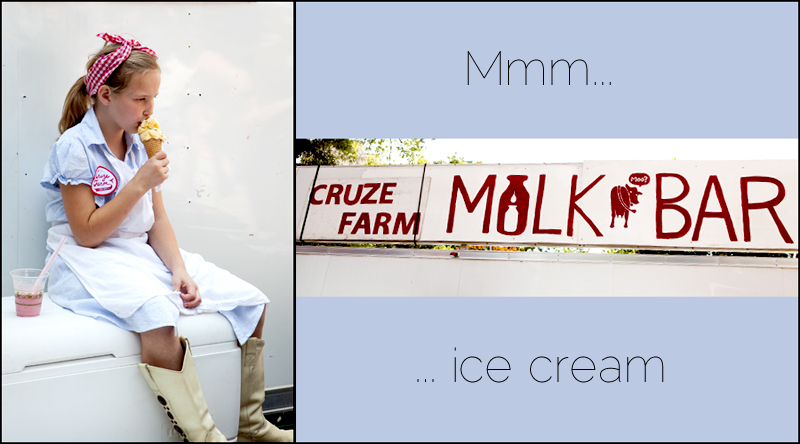 The gals from Cruze Farm set up shop with offerings of fresh flavored milks, shakes, ice cream, and other yummies.  We sampled a delicious buttermilk lime cardamom ice cream.
What a great way to spend a morning - sometimes our little city really impresses me!
Want to learn more about Biscuit Fest? Check out their main website or head over to their Facebook page!