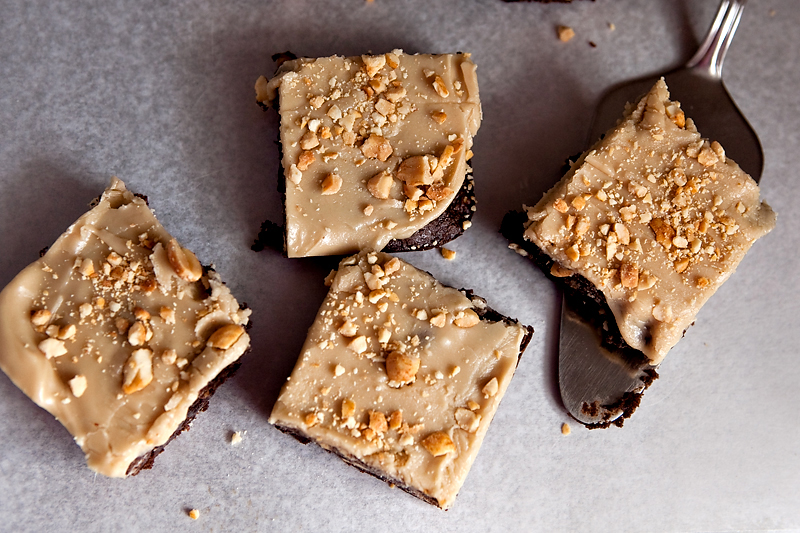 Being a hobbyist baker has its downfalls.  No, I'm not talking about coming dangerously close to murdering your husband when he stomps through the kitchen and causes your cake to deflate like an old balloon, though that is definitely grounds for an immediate divorce.
Thankfully, Matt has yet to commit such a crime.  He's used to my Stink Eye when he comes near the kitchen on a baking day.   Sometimes, he dramatically tip toes across the room, high knees and all, just to show me that he cares.
That's love, right there.
What I'm referring to is something even more dire than that.  I'm talking about the effect that regular baking can have on the size of your thighs.

I always wondered what my favorite food bloggers did with the almost daily goodies that they were sharing with the world.  Then, over time, a few of them started spilling their secrets - they were taking a small taste test, and then giving the rest away, either taking them to work, or sending their husbands/wives to the office with a daily load of goodies!  Brilliant!
I started copycatting this idea, and it was the answer to all of my previous apprehensions about almost-daily food blogging.  I could make a variety of fun goodies, sample them all, and then send the rest off to work with Matt, which would result in additional valuable feedback from other people with varying tastes.   No waste, and my thighs are safe!
As the comments rolled in from the people Matt works with (and though he hasn't explicitly stated it, I'm sure he's now 'the popular kid' with his sweet offerings each week), I learned that someone in the office has a severe allergy to chocolate.
Allergic to chocolate!  I nearly fainted.  How could that be?  I can't imagine a more fiery hell than a life spent having to avoid chocolate at all costs.  But then, as I thought more about it, I saw a potential project.
Hmm..
The obvious chocolate "substitute" is carob.  I've never used carob, but had been planning to buy some to use as faux-chocolate in homemade dog treats.  I went on a blind hunt for a recipe to give me a starting point, and after going through many options, I landed on this one from AllRecipes.com.  I always read the comments and reviews for recipes I find online, as they provide fantastic advice about possible pitfalls and clever suggestions for modifications.
After I noted a few changes I wanted to make to the original recipe, I was a little worried about how these brownies were going to taste.  Would they have the funny after taste of "diet bars"?  What the heck does carob actually taste like?  The recipe called for 6 whole tablespoons of the stuff, so whatever the flavor, it was going to be powerful.
That's when I decided to add a sweet caramel icing.  Since I wasn't looking to bake a healthy treat (obviously not!) and I wasn't dealing with any allergies other than chocolate (like nuts or a gluten intolerance) I thought that a rich topping would be just the thing to help counteract any odd flavors or after tastes that might result from using so much carob.
So, with my plan in place, I began.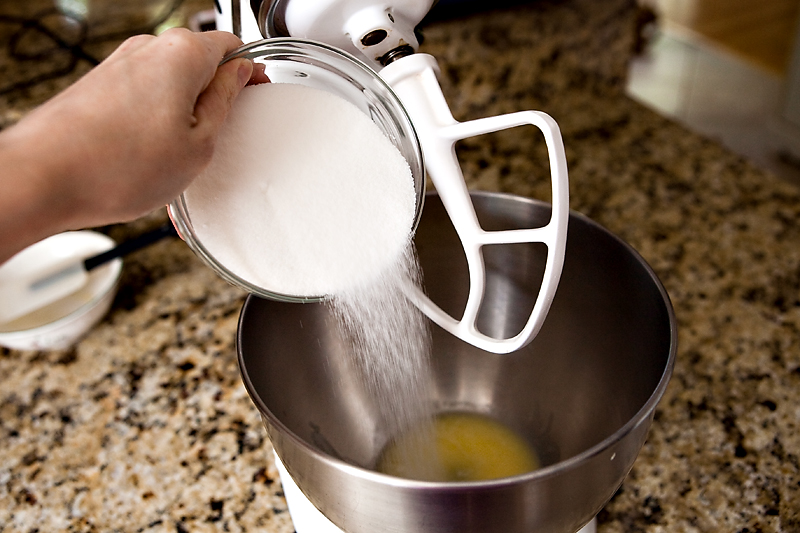 I started with some melted butter and some sugar.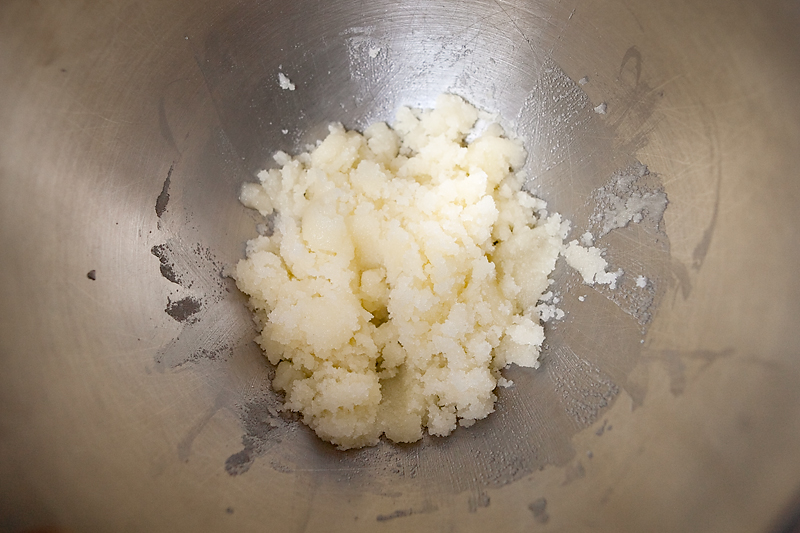 Creamed together until fluffy.

Next, I tossed in the dry ingredients - salt, flour, and a truckload of carob powder.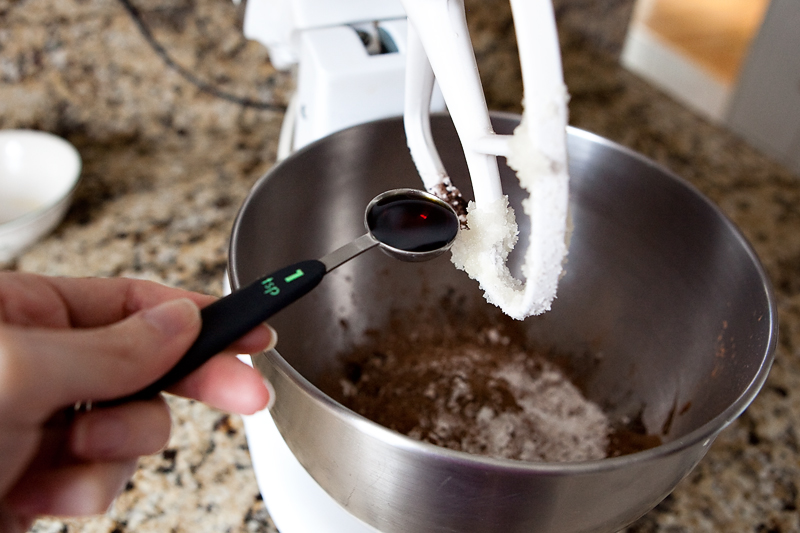 Then it was time for some pure vanilla extract.  There aren't many desserts I make that don't include this stuff.  I should buy it in bulk.  Mmm..

The original recipe called for 2 egg whites, but I used 2 whole eggs for added moisture.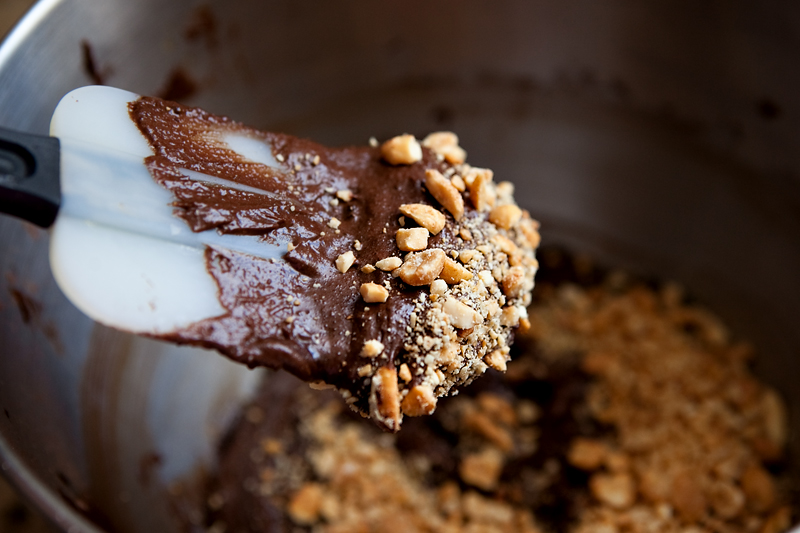 Once all of that was combined, I added some coarsely-chopped peanuts to the mix.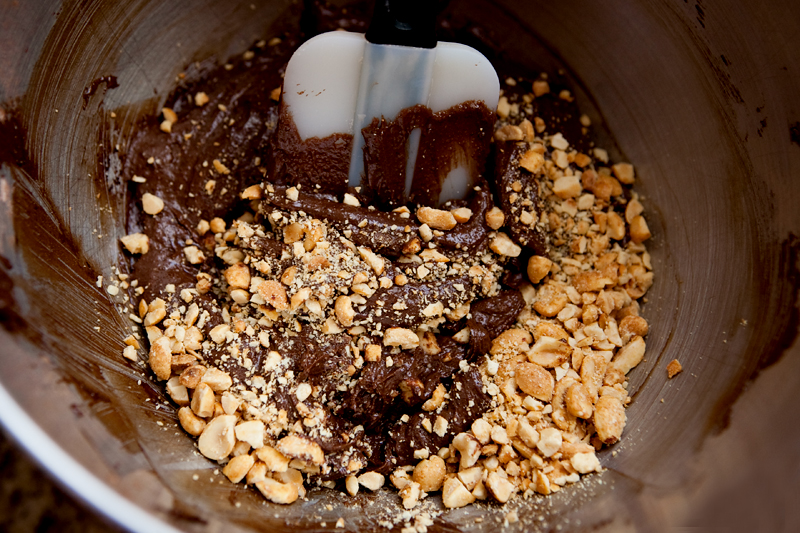 ..folded that into the batter..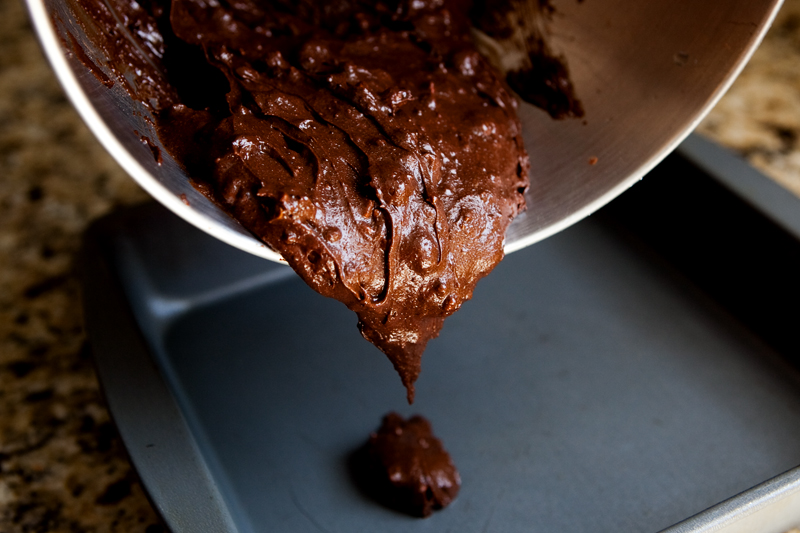 And poured it into a greased 8x8 baking dish.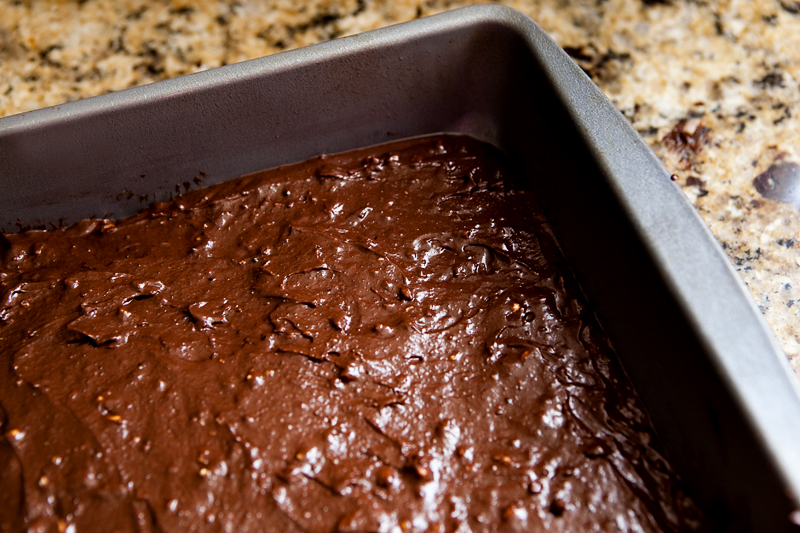 Hmm.. so far so good.  It LOOKS like chocolate, at least.  Time to go into the oven for a bit and see how things shake out.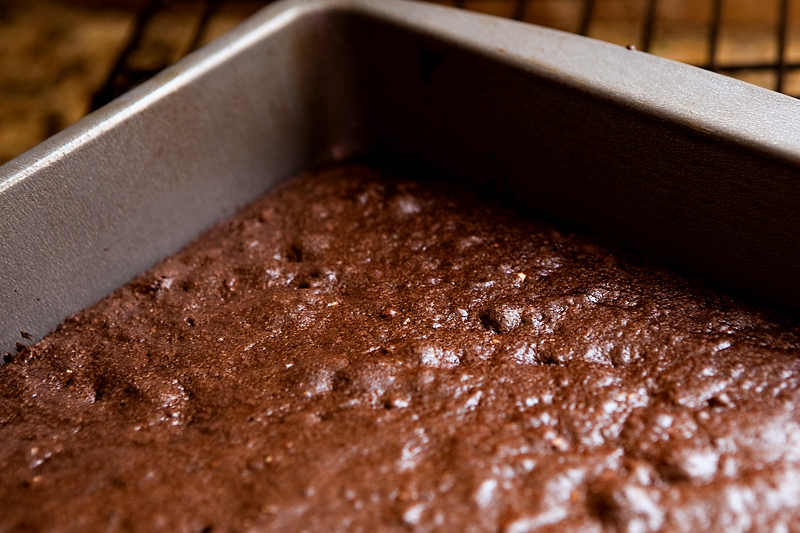 Still looking deceptively like a pan of fudgy brownies.  They smelled a bit different, but things seemed promising.
While the brownies cooled, I put together the frosting.  The process is fast and the icing firms up quickly, so I skipped the step-by-step photos.  It's a simple recipe, though, so the instructions in the printable below should be enough to guide you.  I also chose to press some extra chopped peanuts into the top once I spread the icing over the brownies.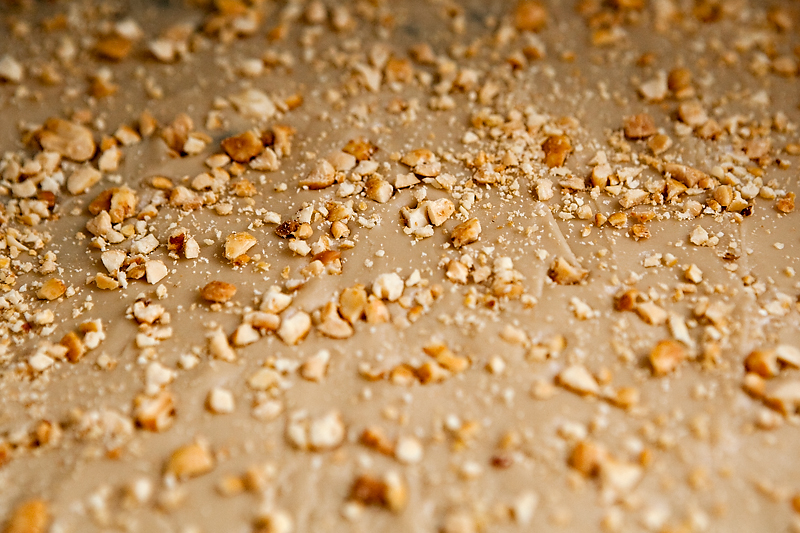 I could dive right in.
Here's the full recipe.  I'll definitely be filing away the icing recipe for future projects.  It was delicious and is the perfect texture to use as a heavy glaze on bundt cakes.
Print
Carob Peanut and Caramel Brownies
---
FOR THE BROWNIES

¼ cup

butter

6 tablespoons

carob powder

1 cup

white sugar

¼ teaspoon

salt

½ cup

all-purpose flour

2 teaspoons

vanilla extract

2

large eggs

1 cup

coarsely chopped peanuts
FOR THE ICING

2 tablespoons

butter

3 tablespoons

milk

½ cup

packed brown sugar

1 cup

confectioners' sugar

½ teaspoon

vanilla extract
---
Instructions
Preheat oven to 300F
Grease an 8-inch square baking pan.
Melt butter in small microwave safe bowl.
Pour into large mixing bowl and cream with sugar until fluffy.
Stir in carob powder, salt, and flour.
Add vanilla extract and eggs and combine.
Fold peanuts into mixture, and spread the dough evenly into the baking pan.
Bake for 30 minutes. Let cool in pan for 10-15 minutes before icing.
FOR THE ICING
While the brownies are cooling, melt the butter in a saucepan on medium heat.
Mix in 3 tablespoons milk and brown sugar. Boil vigorously for 1 minute.
Remove from heat, and beat in ½ cup confectioners' sugar. Let cool slightly, and beat in the vanilla and remaining ½ cup confectioners' sugar.
If mixture is too thick, add small splashes of milk to thin.
Ice cooled brownies immediately, as icing will set up quickly.
If desired, press additional chopped peanuts into the top of icing. Let cool and then cut into squares.
Recipe Card powered by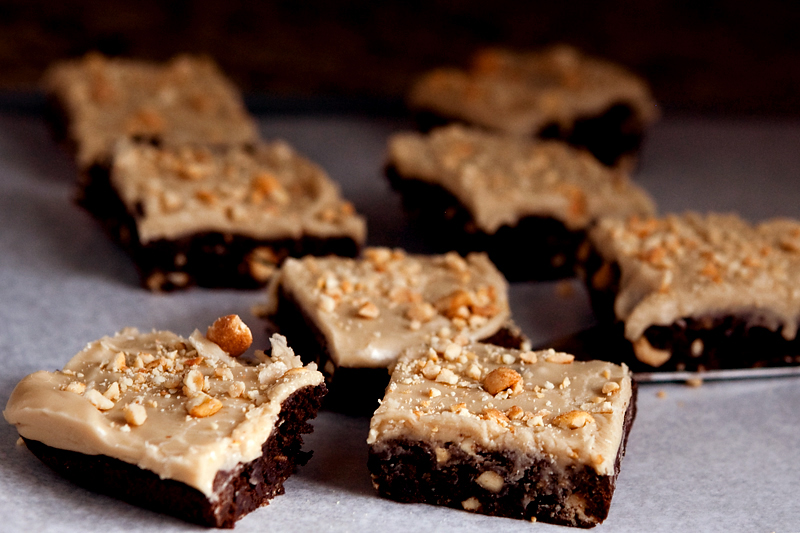 When Matt got home, we did a taste test.  The brownies had a great texture.  I was afraid they would be too dry, but they were moist and rich, and the peanuts added a nice salty crunch.

The caramel icing turned out to be a great addition, especially if you're trying to ease someone into the idea of eating carob as a chocolate substitute.  Healthy? No.  Delicious? Absolutely.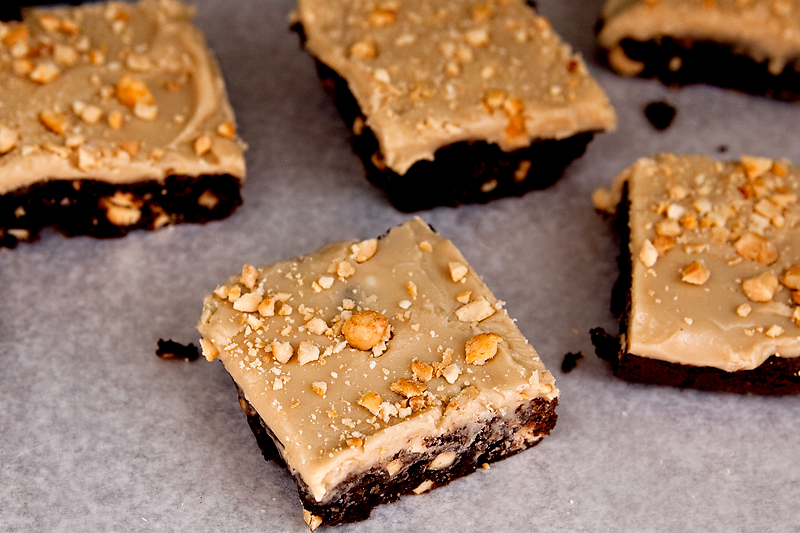 When Matt came home the next day with an empty tupperware container and a sweet thank you card from his co-worker, I knew the project had been successful.  I also learned that his co-worker's grandma has an allergy to chocolate as well, and she was given some of the brownies and loved them.  It doesn't get much better than that!