I'll let the photos do the talking today, but let it be known that beagles are con artists.
Especially Mr. Droopy McPitiful here, also known as my mother and father-in-law's dog, Charlie.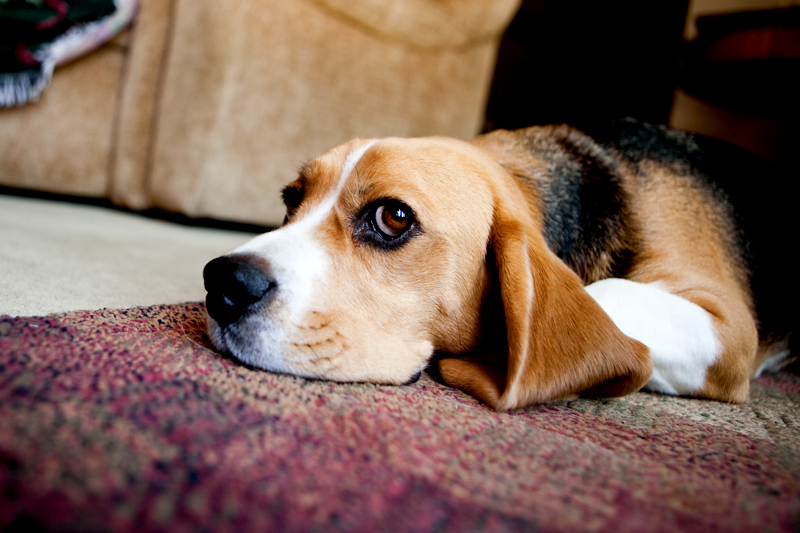 First, they lure you in by looking all innocent and sweet.  Nope, just hanging out on the rug.  Not an ulterior motive in sight.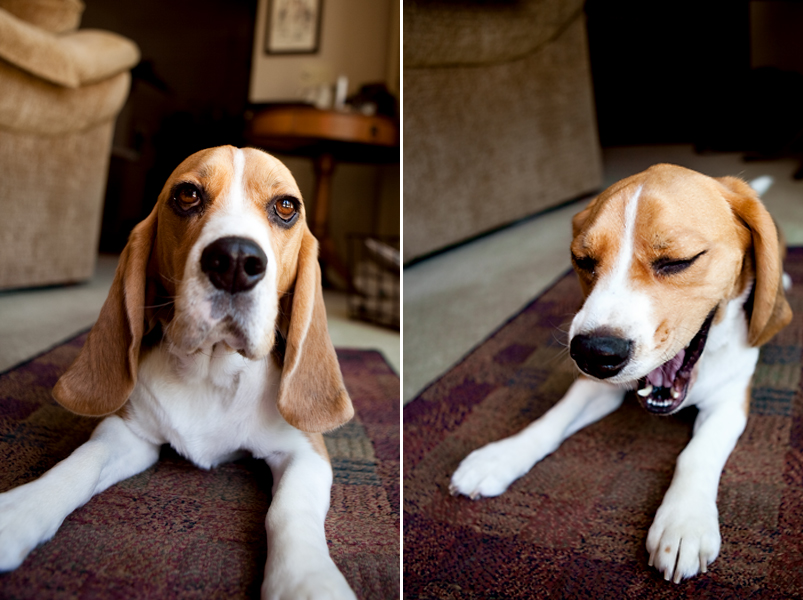 Then he raises his head for maximum droopage of the lower rims of his eyes.  Still, he pretends to be completely bored of your presence.  Yawning is sometimes witnessed.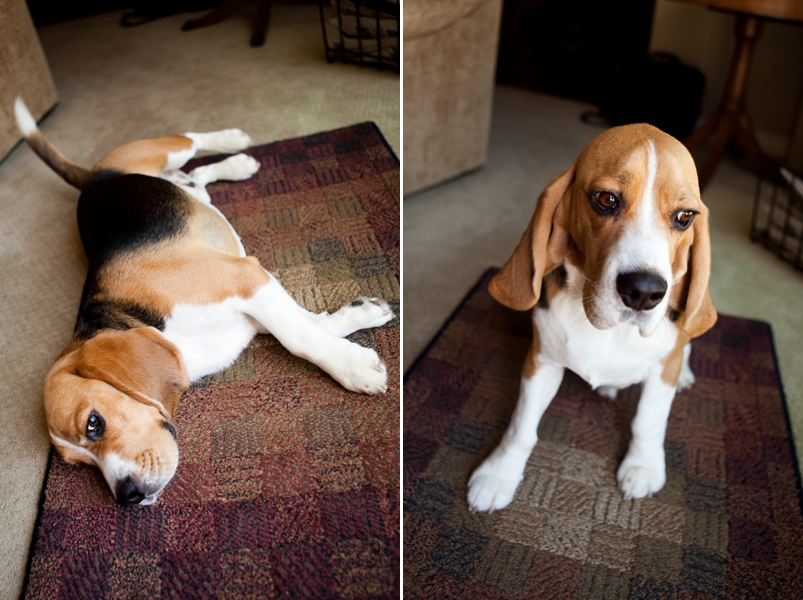 Next, he pulls out the big guns.  By surreptitiously rolling over and exposing his velvet-lined belly, he knows that you are powerless to resist his charm.  The Roll Over is sometimes preceded by a forlorn glance off into the distance.

Yeah, you're toast.  Just try to keep yourself from diving in and rubbing that soft belly, pulling on those velveteen ears, and making ooshy-gooshy-squooshy noises right into that sad face.  I dare you.
Told ya.  Con artist.  Do not be fooled.