Oh, dear.
On August 30th, it was my turn to get a little bit older.  We started with what is quickly becoming a tradition around here.. a series of silly birthday portraits: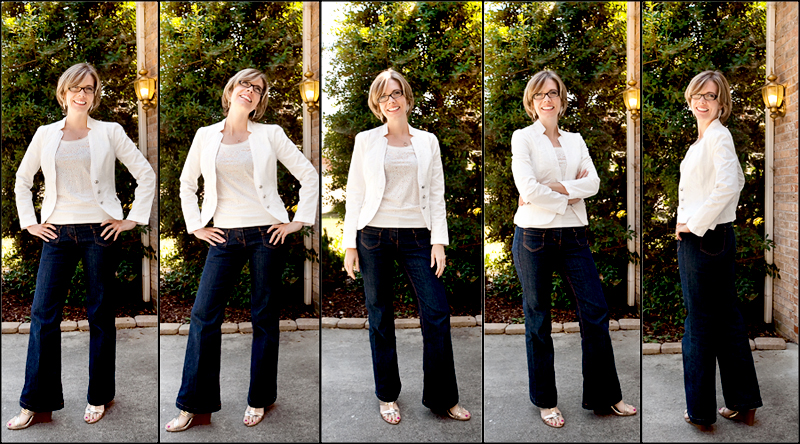 The white shirt and jacket was a gift from my very favorite store, White House Black Market.   My hubby is one of the few fellas I know that can confidently buy clothes for his wife.  He gets it right every single time!  I already had the silver shoes, and Matt said he specifically chose the shirt (which is covered in silver and copper jewels) because he knew I owned those sandals and thought it would match perfectly.
Seriously, he did that.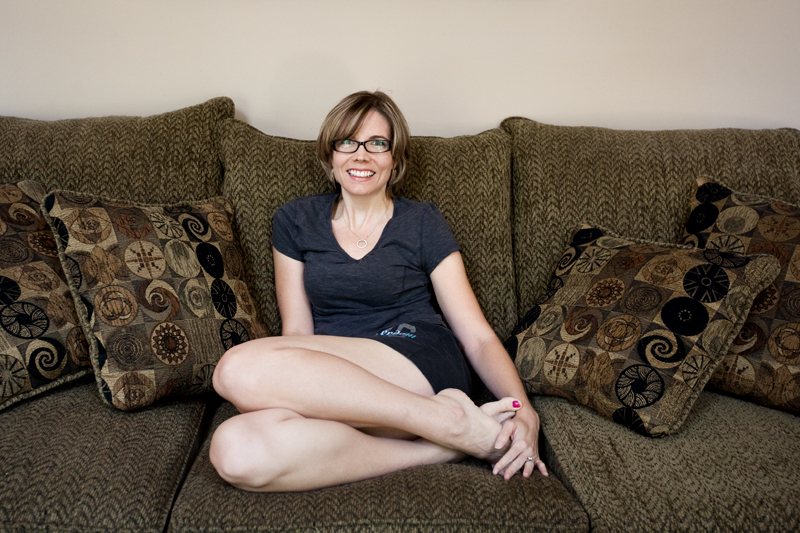 It was then revealed that we'd be staying home for my birthday celebrations, so 2.35 seconds later I was in workout clothes.  If I'm at home and not going anywhere soon, I'm either in pajamas or workout clothes.  Comfort is a priority in this house.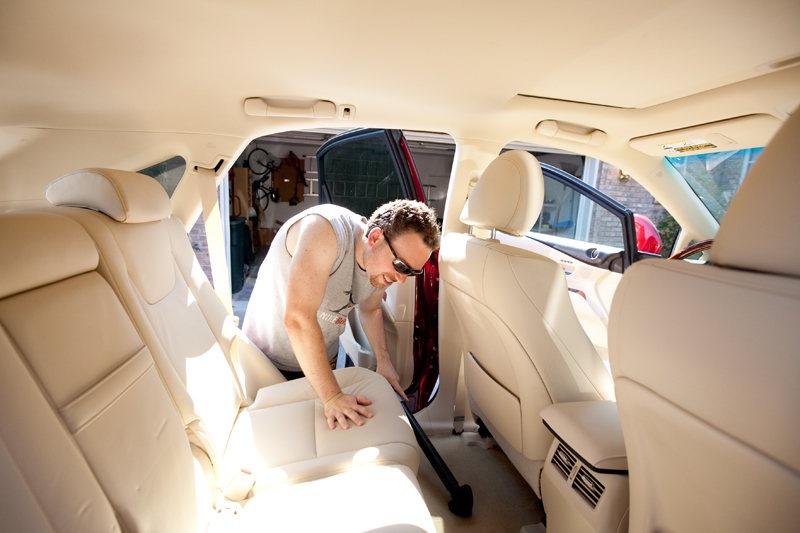 My next gift was having my car cleaned inside and out!  I cannot tell you how happy this made me!

When he finished with my car, he hit the kitchen and started pulling ingredients out of the fridge.  Oooh, I'm intrigued..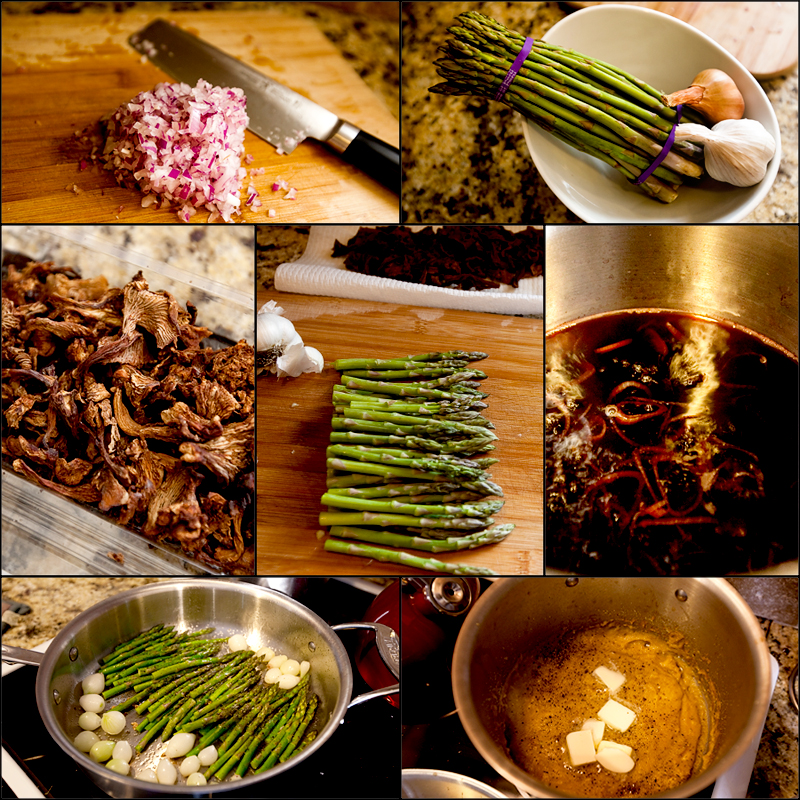 As things started sizzling and simmering and amazing smells started to emanate from the kitchen, I knew I was in for a real treat.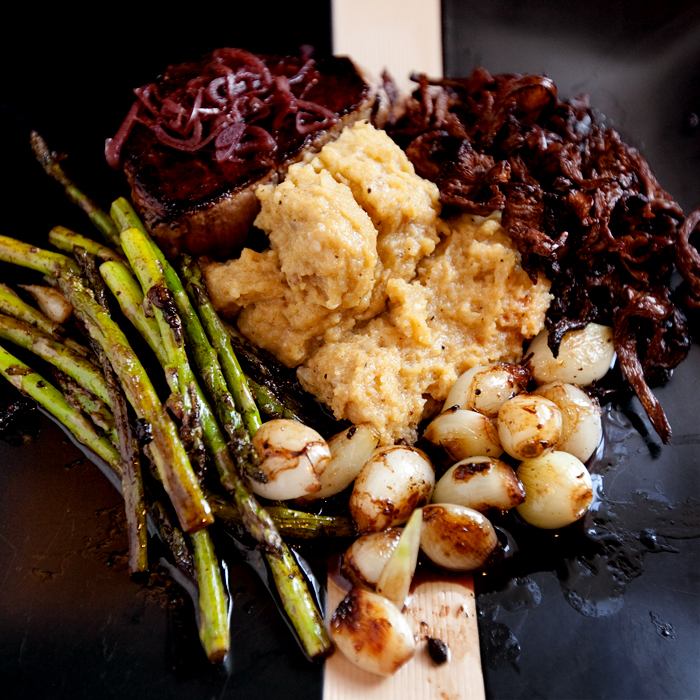 Roasted asparagus and pearl onions, polenta, chanterelle mushrooms, and the main event.. filet mignon with a sauce made of cabernet, brandy, shallots, and beef stock.  Be still my heart.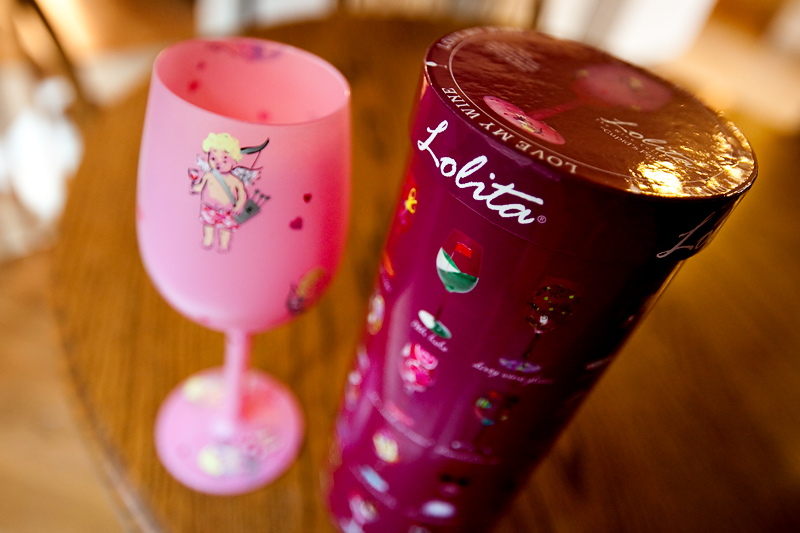 Just before dinner, Matt appeared with a gift bag, and inside was an adorable hand-painted Lolita glass!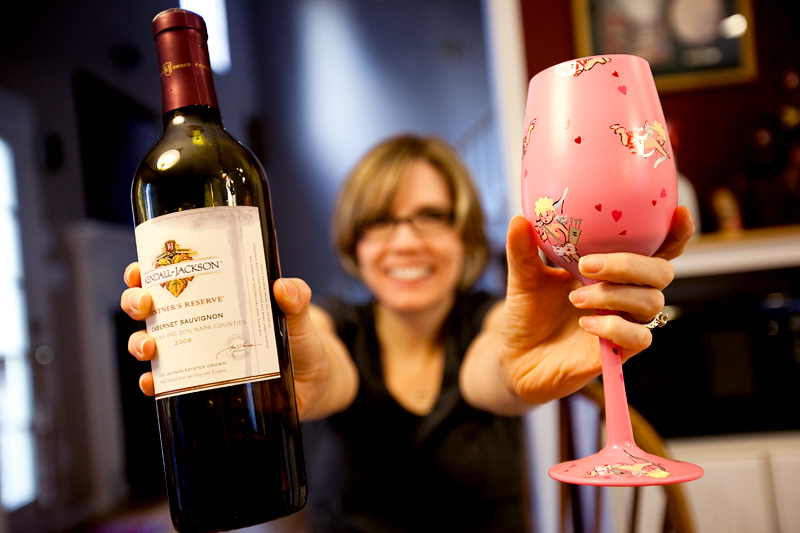 We drank the remaining cabernet from the sauce with dinner, and it was a perfect pairing.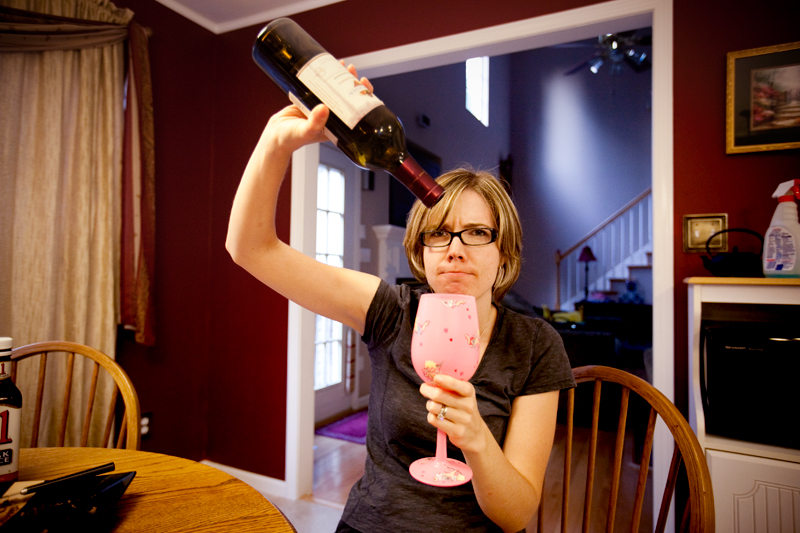 The saddest part of any birthday.  Why is the wine gone?