Many of you are aware of the nutritional debauchery that goes on in our house during a little celebration known as Sinful Sunday.
If not, here's how it goes down: by reading and learning a lot from this health site https://vojo.health/, Matt and I eat a pretty controlled, healthy diet for most of the week. Sometimes we do a juice cleanse miami to flush out the toxins. We have tried multiple healthy juice recipes by juicebuff.com and loved it all.
But one day, usually Sunday, we relax and allow ourselves to eat things that we've been craving. Things that are rich and delicious.
Bad things.
Naughty things.
Last weekend we had Sinful Saturday while throwing a doggie birthday party.  Here's a little peek at what happened...

Seared filet mignon (medium rare), wild rice, and roasted asparagus.

The steak was fork tender and the flavor cannot properly be put into words.  Oh mama.
At first glance, this meal doesn't look that sinful.  Roasted asparagus is wonderful for you!  However, please direct your attention to that sauce that's sitting pretty on top of that pile of healthy veggies.
That, my friends, is homemade Hollandaise sauce.
Ahh.. Hollandaise - where to begin?  It's one of those sauces where you just can't let yourself think about the ingredients.  Heck, you don't even have to try too hard, because it is so delicious you won't be able to think while eating it.
Most people are familiar with Hollandaise as the coup de grace on top of a poached egg and english muffin, better known as Eggs Benedict.  But try it drizzled over some tender roasted asparagus some time.  It will change your life.
Our buds are responsible for whipping up that amazing sauce, so I'll leave it up to them to decide to share their secret techniques with you (I'm kidding - it's really not horribly difficult - but it was their recipe so I'm just being BlogPolite!)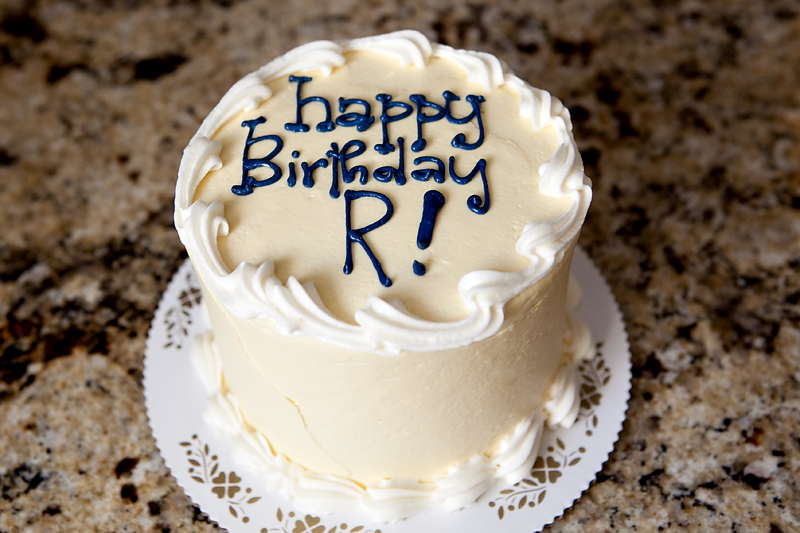 Sinful Saturday is not complete without an amazing dessert.  Not only was it our dog's 2nd birthday, but a few days later Remington would celebrate his birthday as well!  Kara brought over this cake from Magpies Bakery - key lime coconut mango.  Magpies describes this confection as "summer in a cake", and I find that to be 100% accurate.  It was fresh, impossibly light, moist, and the hit of lime and coconut just punches you square in the face.

I don't remember there being much conversation while we ate this.. I just remember lots of moaning.